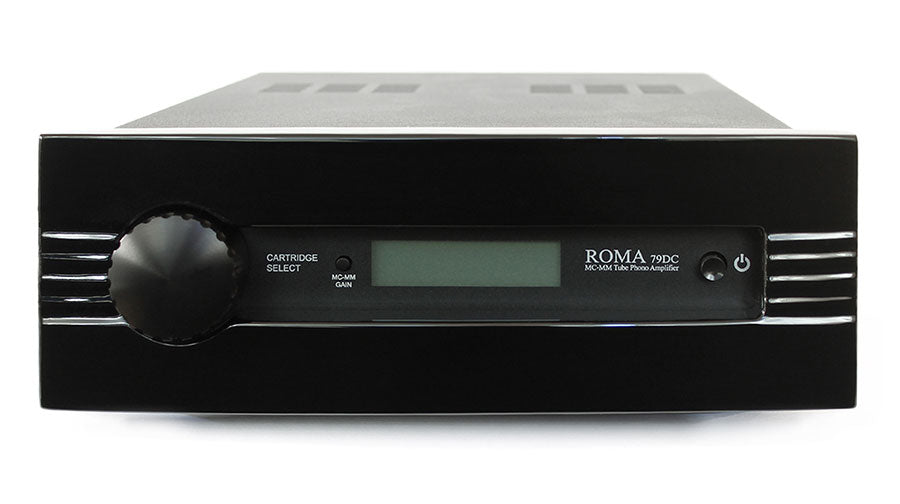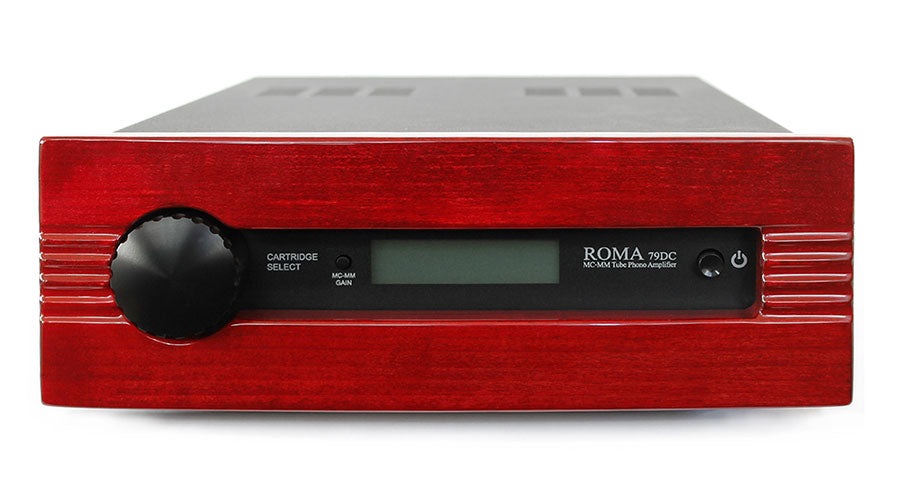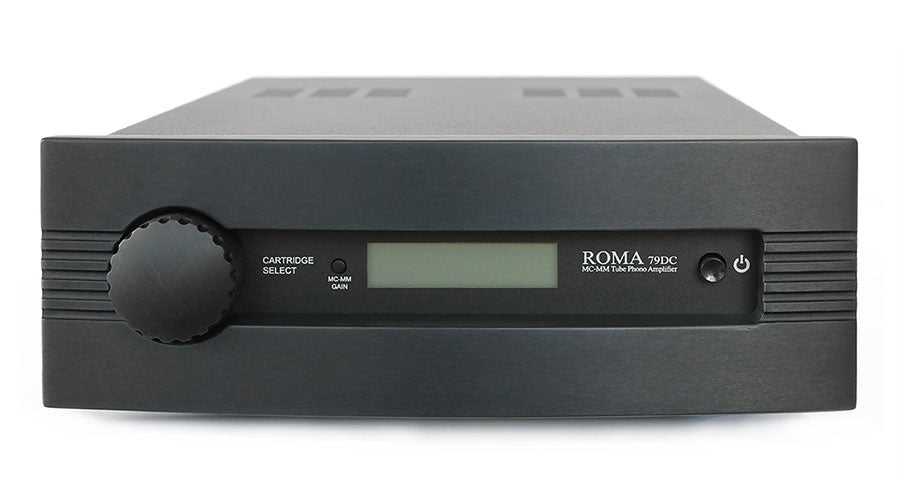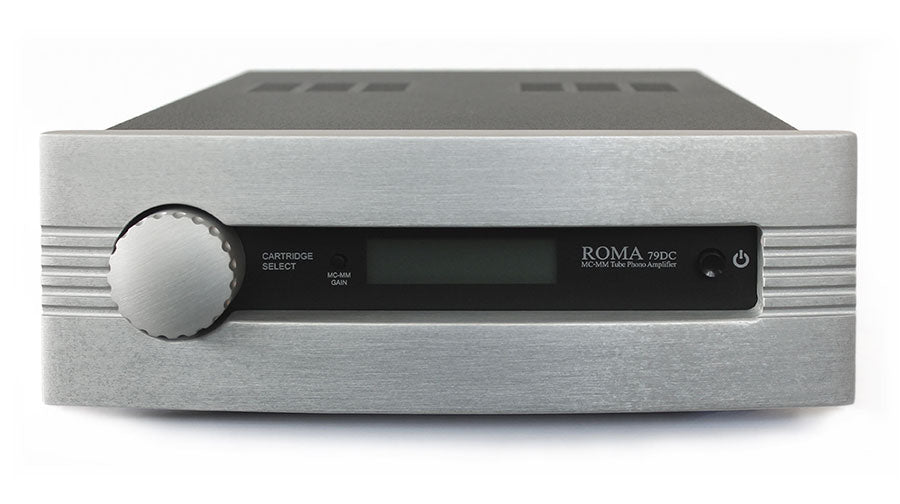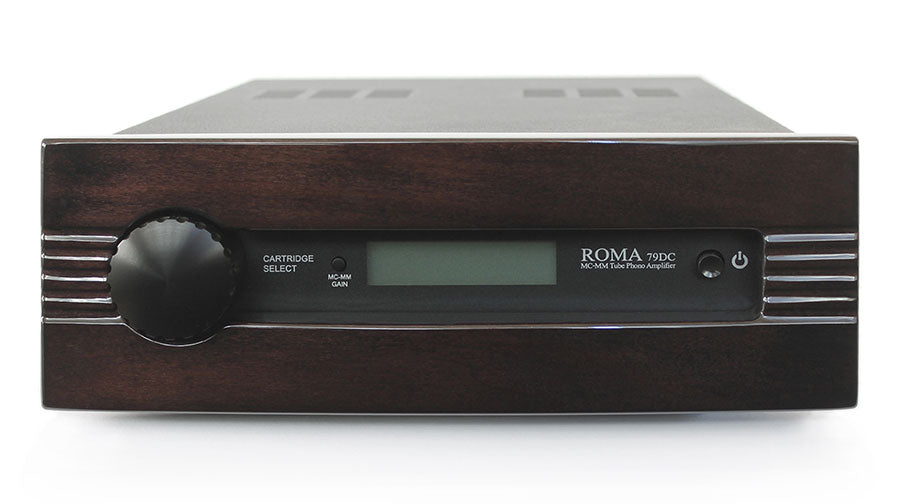 Synthesis Roma 79DC Tube Phono Stage MM-MC
FREE Ground shipping on any order over $600.00! (Some exceptions apply)
If item is in stock, it will ship within 2 business days, please contact the store to ensure availability.
905-881-7109
Info@audioexcellence.ca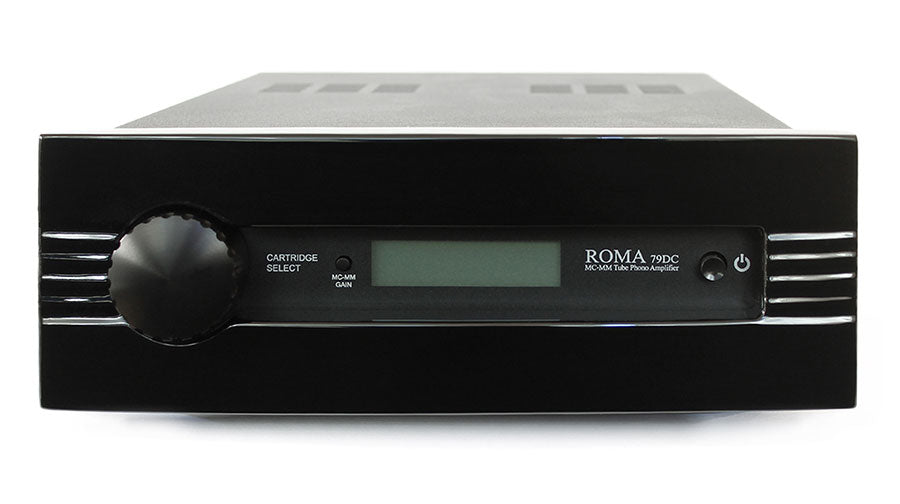 Synthesis Roma 79DC Tube Phono Stage MM-MC
**Unveiling the Synthesis ROMA79DC Tube Phono Stage**

Prepare to embark on a remarkable audio journey with the upcoming release of the Synthesis ROMA79DC Tube Phono Stage. This eagerly awaited addition to our lineup promises to redefine your vinyl listening experience.

At the heart of this exceptional phono stage lie two ECC83/12AX7 and one ECC82/12AU7 tubes, driven by a multi-stage fully regulated power supply. This combination results in audio purity that is simply unparalleled, ensuring every note is reproduced with stunning clarity.

To further enhance performance, the ROMA79DC features an oversized shielded power transformer, significantly reducing interference and preserving the integrity of your music. High-grade metalized polypropylene capacitors take command of the audio signal circuits, guaranteeing precision in every detail.

The ROMA79DC's MM input stage employs a low-noise JFet with a separate regulated power supply and extensive filtering, effectively minimizing interference and noise. And with the ECC82/12AU7 tube on the output stage, this unit achieves an impressively low output impedance without sacrificing signal quality.

Experience unprecedented flexibility with easily selectable capacitors (for MM) and impedances (for MC) for cartridges. This functionality is at your fingertips, thanks to the front-mounted knob selector, which is thoughtfully accompanied by a front LCD display for seamless adjustments.

Elevate your vinyl listening experience to new heights with the Synthesis ROMA79DC Tube Phono Stage. It's not just an upgrade; it's a transformation of your audio world.
Weight & Dimensions
GAIN STAGE (1CH.)

1 x 12AX7/ECC83 (MM)
Ultralow noise JFET (MC)

OUTPUT STAGE (1CH.)

1/2 x 12AU7/2CC82

FREQUENCY RESPONSE:

20Hz - 20KHz +- 1dB

GAIN (MM)

40 dB

GAIN (MC)

60 dB

GAIN (MC+)

65 dB

S/N RATIO

>80 dB (MM) "A" weighted
>70 dB (MC) "A" weighted

CARTRIDGE LOAD
(SELECTABLE BY FRONT KNOB)

MM type: 47 KOhm
47/100/150/200/270/320/370/420 pF
MC type: 100 pF
22/33/50/75/100/150/330/1000 Ohm

OUTPUT LEVEL

>2V RMS

OUTPUT IMPEDANCE

<500 Ohm

DIMENSIONS (W,D,H)

260x380x95 mm

WEIGHT

5Kg

LINE POWER

117, 230, 245 Vac±10%, 50/60 Hz
(see rear label)

FUSE

(see rear label)

CONSUMPTION

30W max