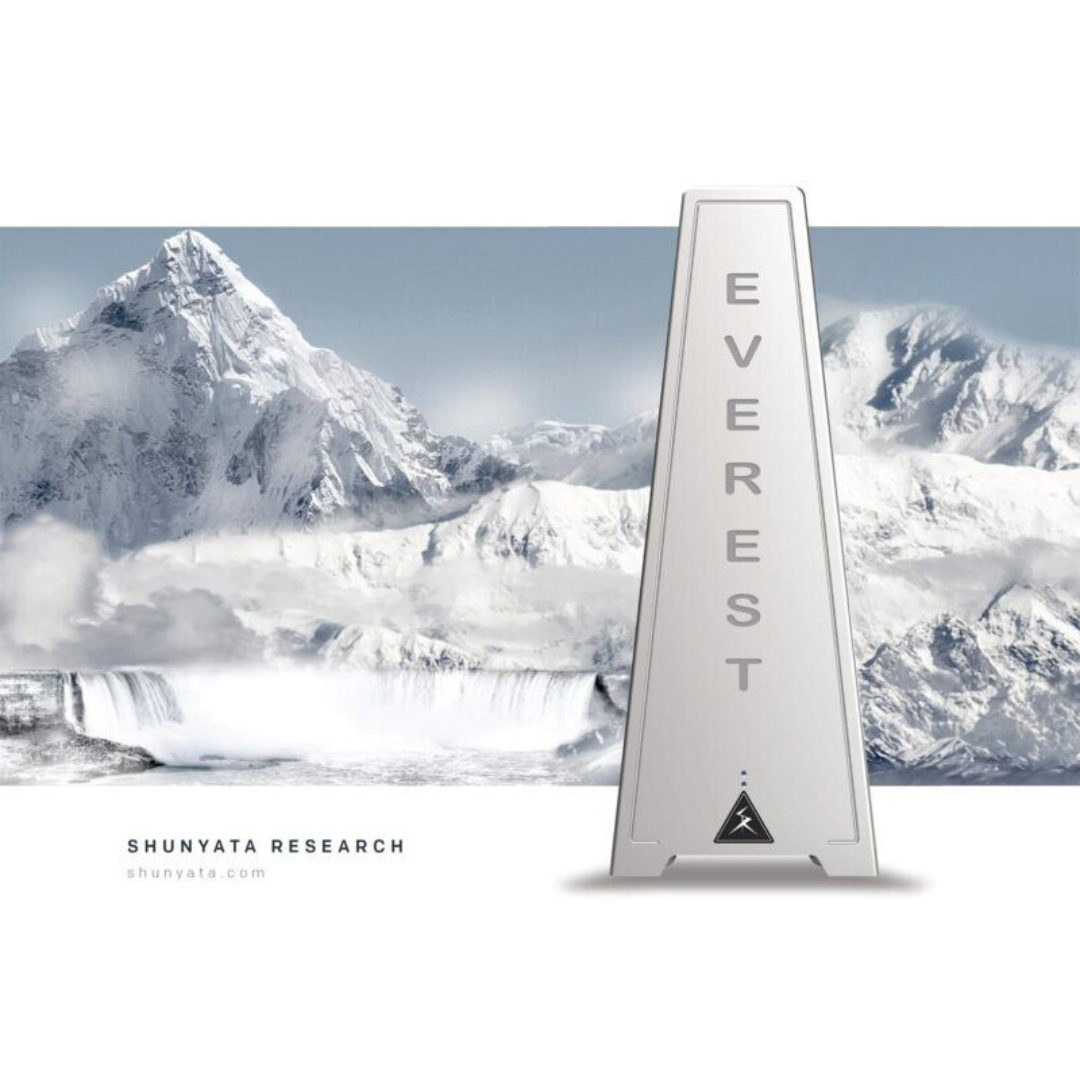 Shunyata Everest 8000 Power Distributor
FREE Ground shipping on any order over $600.00! (Some exceptions apply)
If item is in stock, it will ship within 2 business days, please contact the store to ensure availability.
905-881-7109
Info@audioexcellence.ca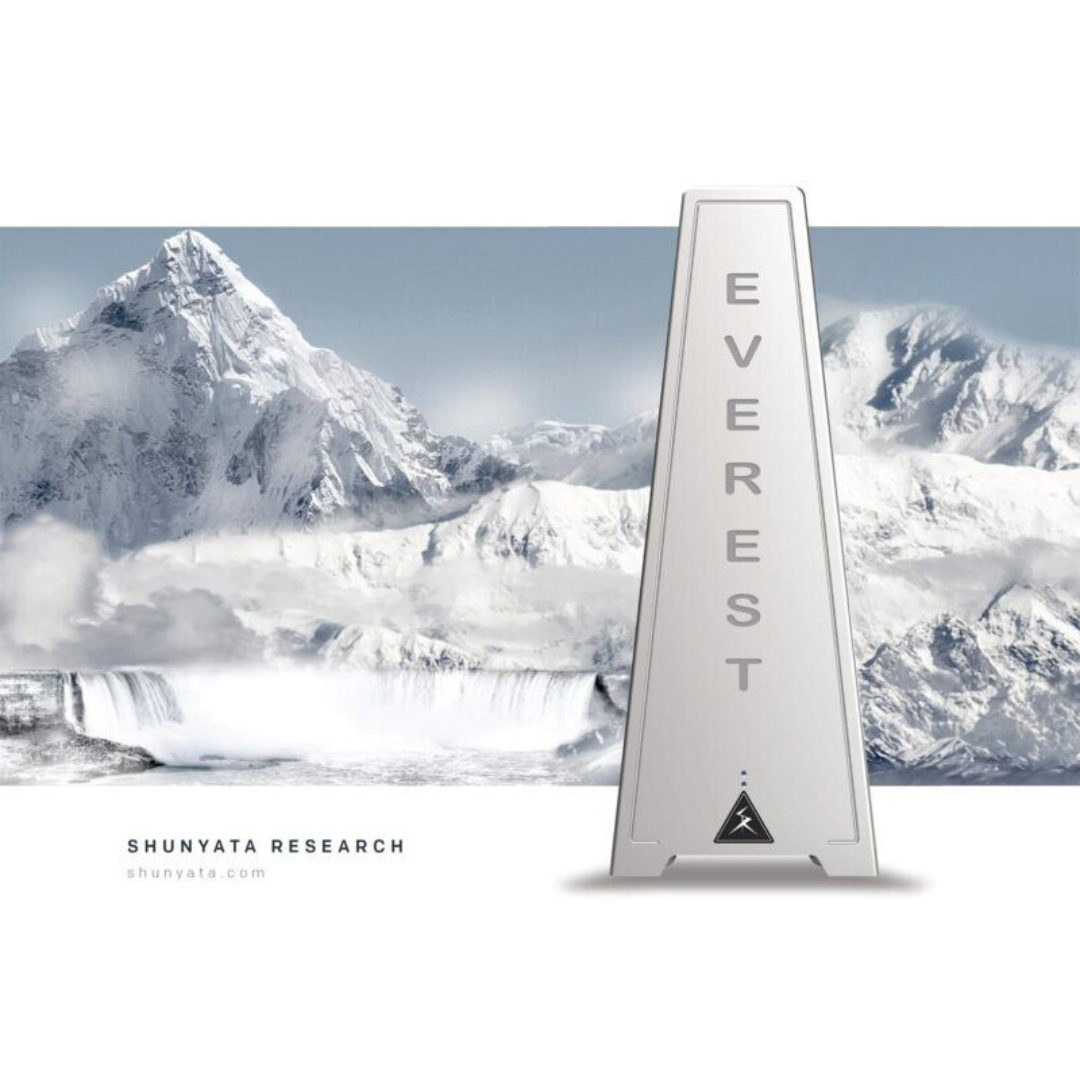 Shunyata Everest 8000 Power Distributor
Shunyata Power Conditioners do NOT ship with a power cable. A separate power cable with C19 termination is required!

25 YEARS OF EXPERIENCE & SCIENTIFIC INNOVATION
DESIGN PROGRESSION

The Everest 8000 combines patented innovations from Shunyata Research's critically acclaimed Hydra Triton and Hydra Typhon designs with transformative technologies developed from its heralded medical division products. From a stunning form-follows-function tower design, to its inside-out engineering, the Everest represents the pinnacle within Shunyata Research's line of power conditioners.

Over the past 25 years, Shunyata Research has earned a reputation for producing the finest power distribution systems in the high-end audiophile market. From providing clean power for James Guthrie's re-master of Dark Side of the Moon, or resolving subtle heart signals in medical imaging systems, Shunyata Research products have consistently provided transformational results. With the legacy of award winning products, Shunyata Research designer Caelin Gabriel set about combining 25 years of experience and scientific innovation, into a single product, incorporating everything he's learned about power-system design.

Designer, Caelin Gabriel considers the Everest to be the crowning achievement in a career devoted to advancing the state-of-the-art in electrical power delivery systems for military, medical, audio, video and mastering applications.


Features
- QR/BB™ TECHNOLOGY
- CCI™ NOISE REDUCTION
- DYNAMIC TRANSIENT CURRENT DELIVERY
- NIC™ TECHNOLOGY
- MONOLITHIC CONSTRUCTION
- GP-NR Noise Reduction
- Common-node noise
- CABLE CRADLE
- CopperCONN™ CONNECTORS
- ArNi® Conductors
- Electromagnetic Breaker
- vibration isolation
- KPIP™ PROCESSING
- Sonic Welding
- Cryogenic Processing
Specifications
Maximum Voltage: 90-125 VAC r.m.s. unregulated (US)
Input Current Ratings: Maximum Continuous Current: 30A (US, AS)
Output Current Ratings: Max Current/Outlet: 20A (US, AS)
Transient Suppression: Maximum Transient Protection: 40,000 A @ 8/50 μs
Over-Current Protection: Hydraulic Electromagnetic Breaker
Wiring System: 8 gauge ArNi® VTX™ Buss System 10 gauge ArNi® VTX™ Wiring
Ratings: 600 V 105° C
Noise Suppression: Input to Output (100 kHz – 30 MHz): > 50 dB reduction Zone to Zone (100 kHz – 30 MHz): > 60 dB reduction
Outlets & Connectors: Zones of Isolation: 6 Zones Inlet: IEC C19R
Vibration Control: Vibration dampening panels (internal) AC outlet dampening gaskets Shunyata Isolation SSF-50 Footer
Construction: Aluminum and steel chassis Anodized, aluminum faceplate
Weight & Dimensions
Dimensions:
Width: 8.0 inches (20.32 cm)
Depth: 14.75 inches (37.47 cm)
Height: 20.75 inches (52.71 cm)
Weight: 34 lbs (16 kg)