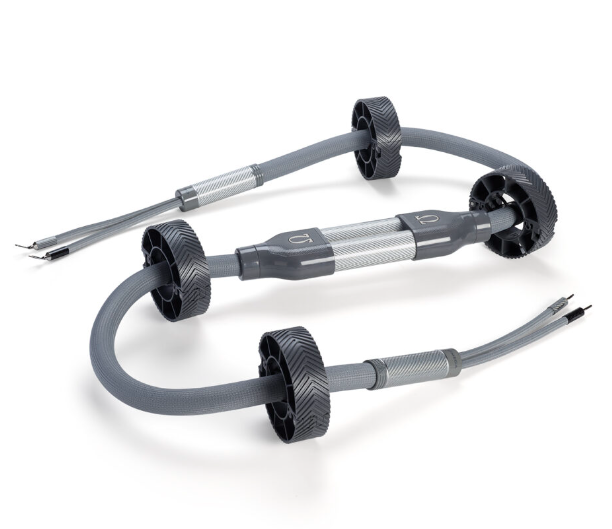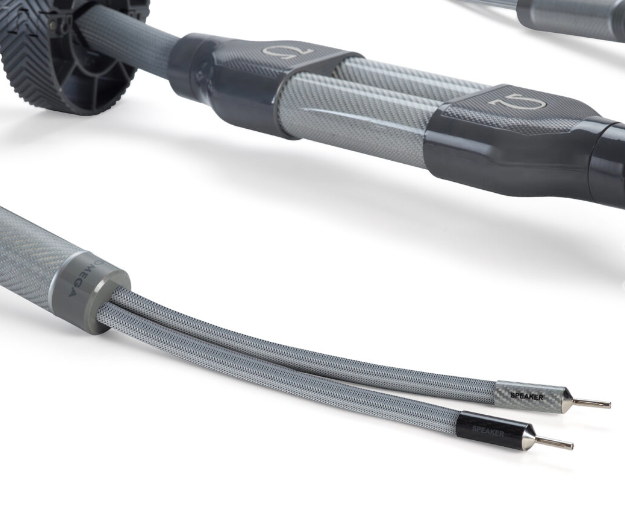 Shunyata OMEGA Speaker Cable
FREE Ground shipping on any order over $600.00! (Some exceptions apply)
If item is in stock, it will ship within 2 business days, please contact the store to ensure availability.
905-881-7109
Info@audioexcellence.ca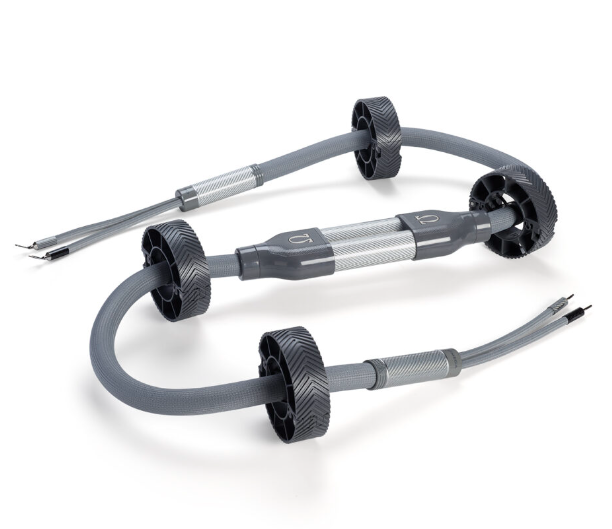 Shunyata OMEGA Speaker Cable
Each additional length is $2622/0.50m, please contact us to purchase a different length.

info@audioexcellence.ca
(905)881-7109

The Omega speaker cables represent the most scientifically advanced cable design in Shunyata Research's history. More than a quarter century of research and development have produced a masterpiece in both design and performance. The Omega system represents a showcase for Caelin Gabriel's patented science and innovative design acumen. The Omega speaker cables transcend expectations, delivering a truly immersive, three-dimensional listening experience.

When Omega analog interconnects and digital cables are paired with Omega speaker cables, the full realization of Gabriel's design vision comes into focus.

The Möbius Cable Suspension System is an integral part to the performance of the Omega speaker cables. It provides the most advanced cable isolation and support solution on the market. The Möbius features five polymer bands that sandwich the cable on all sides. These energy-absorbing bands have the unique ability to dissipate vibrational energy that travels along the surface of the cable and through the floor. The Möbius renders a significant reduction in perceived noise and time smear, yielding improved focus, clarity, depth, and spatial information. Eight Möbius wheels are included with each Omega speaker cable pair. One additional Möbius is included for each additional half meter of additional length.
Specifications
ΞTRON® technology
quad-HARP
Transverse Axial Polarizer
Kinetic Phase Inversion Process
VTX-Ag
Weight & Dimensions
Cable Type: ΞTRON®

Conductors: VTX-Ag

Wire gauge: 4 AWG

Dielectric: fluorocarbon

Connectors: Connectors: Carbon fiber, Platinum plated Connectors on grey/platinum finish and Gold plated Connectors on black/gold finish

Möbius Suspension: 8 per cable pair

Color theme: grey/platinum or black/gold

TAP Modules: 4 per cable

HARP Technology: quad-HARP

KPIP Processing: 8-days

Standard Length: 2.50 meters

Safety Assurance:
Continuity and polarity tests – by two technicians
HiPOT tests insulation breakdown @ 1,200 VAC