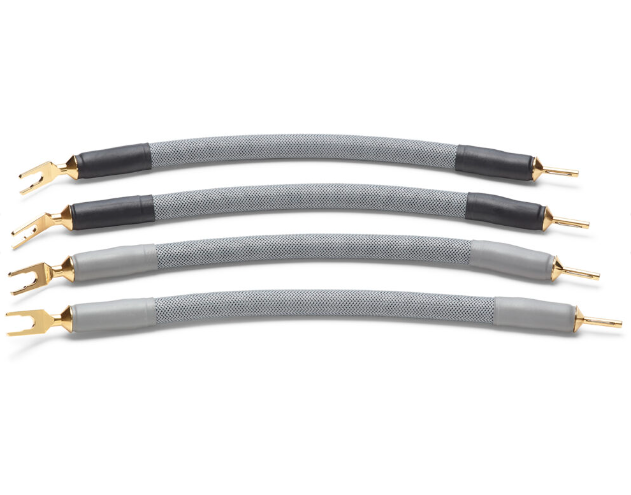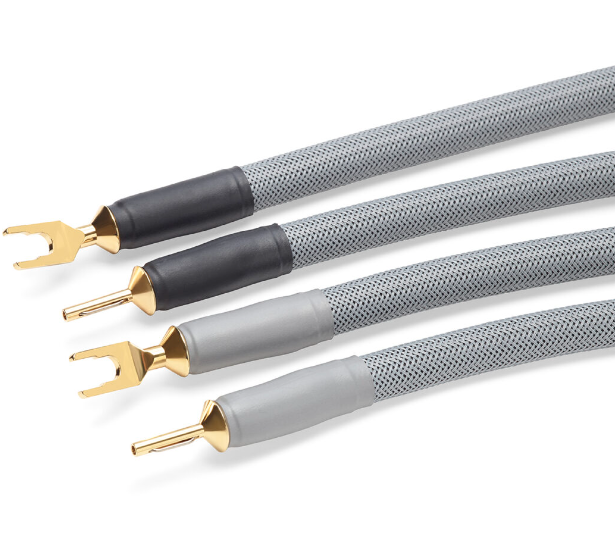 Shunyata OMEGA Jumper Cable
FREE Ground shipping on any order over $600.00! (Some exceptions apply)
If item is in stock, it will ship within 2 business days, please contact the store to ensure availability.
905-881-7109
Info@audioexcellence.ca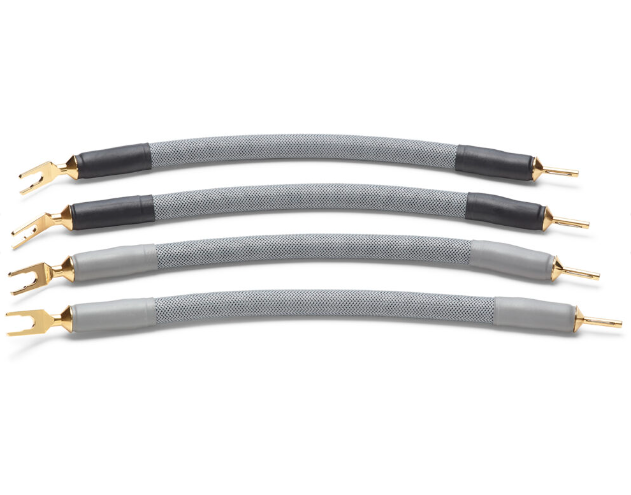 Shunyata OMEGA Jumper Cable
Each additional 0.25m cost an additional $450, please contact us if you would like to purchase an alternative length.

The Omega speaker cables represent the most scientifically advanced cable design in Shunyata Research's history. More than a quarter century of research and development have produced a masterpiece in both design and performance. The Omega system represents a showcase for Caelin Gabriel's patented science and innovative design acumen. The Omega speaker cables transcend expectations, delivering a truly immersive, three-dimensional listening experience.

TECHNOLOGY
KPIP Blackbird Processor
KPIP™ PROCESSING
Shunyata Research's proprietary Kinetic Phase Inversion Process includes four days of continuous KPIP™ processing to dramatically reduce burn-in time and significantly improve sonic performance, delivering a relaxed and life-like presentation.

VTX Ag Conductors
VTX-Ag CONDUCTORS
Shunyata's VTX-Ag conductors are the product of a 25-year design progression steeped in credible science and definitive measurement.

VTX-Ag conductors use an outer tube geometry of the purest form of copper, intended to bring out the purest tone and timbres of recorded instruments and voice. This VTX outer core of pure copper surrounds an inner core of the purest form of silver. This inner Ag core demonstrably improves macro-dynamics and creates an incredible three dimensional weight and timing in the lower octaves.
Specifications
KPIP™ PROCESSING
VTX-Ag CONDUCTORS
Weight & Dimensions

Conductors: 4 Gauge VTX-Ag™

Dielectric: fluorocarbon

Connectors: Carbon fiber, Platinum Ag Connectors

Color theme: grey/platinum or black/gold

KPIP Processing: 8-days

Standard Length: .25 meters

Safety Assurance:
Continuity and polarity tests – by two technicians
HiPOT tests insulation breakdown @ 1,200 VAC