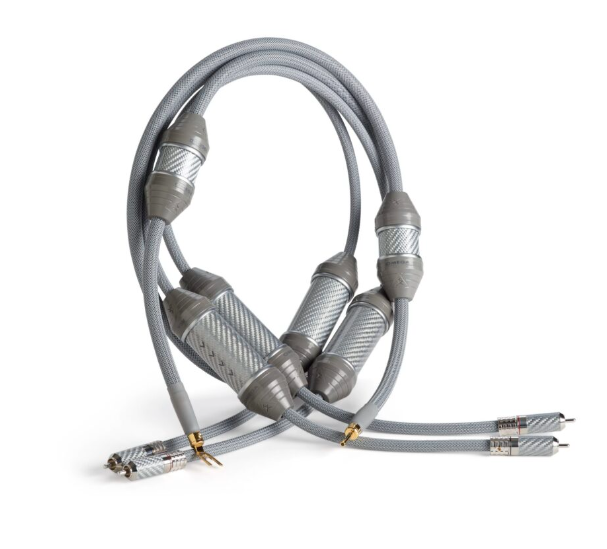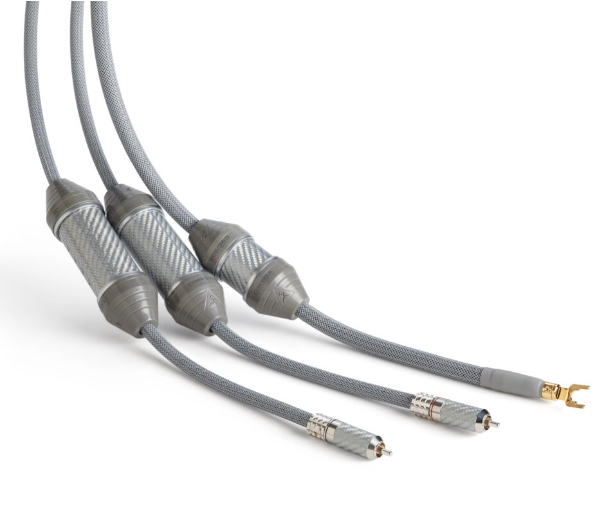 Shunyata OMEGA RCA Phono
FREE Ground shipping on any order over $600.00! (Some exceptions apply)
If item is in stock, it will ship within 2 business days, please contact the store to ensure availability.
905-881-7109
Info@audioexcellence.ca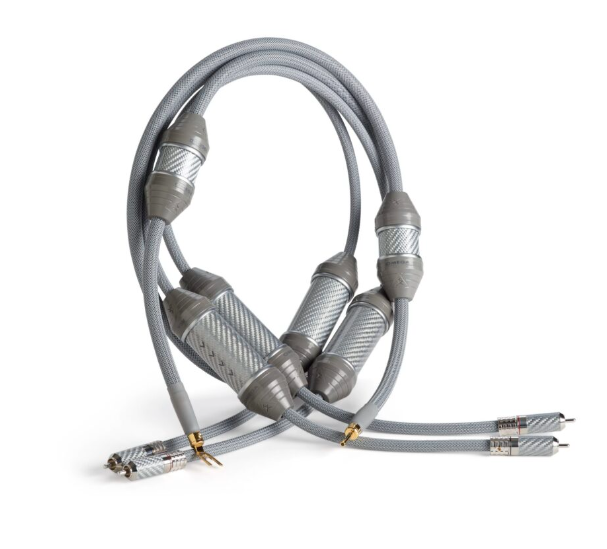 Shunyata OMEGA RCA Phono
Each additional 0.25m cost an additional $610, please contact us if you would like to purchase an alternative length.

Experience Audio Excellence with Omega Interconnects

For a quarter-century, visionary designer Caelin Gabriel has pursued a singular mission: crafting the perfect signal conductor. His relentless pursuit of perfection led to the birth of Omega Interconnects, the zenith of audio transmission technology. Dive into a world where every note resonates with breathtaking clarity and every melody comes to life with unparalleled realism.

Unrivaled Technological Innovation

Gabriel's quest knew no bounds, as he rigorously tested dozens of conductor types, sparing no expense in the pursuit of perfection. The breakthrough came when the purest form of single-crystal OCC silver was combined with Shunyata Research's revolutionary Kinetic Phase Inversion Process™. With the utilization of Shunyata Research's VTXTM (virtual-tube) geometry, Gabriel uncovered a conductor that would stand as the purest-sounding, most distortion-free gem in over a quarter-century of testing. But that was just the beginning.

ΞTRON® Technology: Developed by Shunyata Research, ΞTRON® prevents dielectric absorption and re-radiation during signal transmission. Its two signal paths and electric field compensation circuit create a cancellation signal, preserving the source signal's integrity, even during long cable runs.

ArNi® Wires: Crafted with precision, ArNi® wires are designed to be the finest quality wire available for audio purposes. They start with the highest purity of copper – OFE C10100 or Ohno (single crystal), formed in virtual hollow tubes to eliminate skin effects and eddy current distortions. The wire also undergoes Shunyata's proprietary KPIP™ process.

2022-hybrid-tap-cmode: Combining TAP technology and CMode filtering, Shunyata Research delivers the purest signal possible. TAP reduces polarization distortion, while CMode simultaneously minimizes high-frequency noise distortion, offering analog ease and a palpable background silence that bridges the gap between digital and analog performance.

Ohno Wire: Invented in 1986 by Professor Atsumi Ohno of the Chiba Institute of Technology in Japan, Ohno wire (‌‌PCOCC) offers exceptional purity and grain-free sonic qualities. Unlike conventional extrusion processes, Ohno wire is crafted using heated molds, forming a single crystalline structure.

Phono Ground Wire: Elevate your turntable's performance with a dedicated phono ground wire. Shunyata Research's phono ground wires, made with VTX and VTX-Ag, isolate ground from any captive reactance to the signal wires. Crafted from our exclusive ArNi conductors, they ensure an uncompromised connection.

KPIP™ Processing: Shunyata Research's proprietary Kinetic Phase Inversion Process includes four days of continuous KPIP™ processing, significantly reducing burn-in time and elevating sonic performance. The result is a presentation that is relaxed, life-like, and nothing short of extraordinary.

Unleash the Pinnacle of Audio Perfection

Omega Interconnects are more than just cables; they are the embodiment of decades of relentless innovation, engineering, and artistic dedication. With Omega, you'll unlock a world of unparalleled audio performance, where music transcends technology, and every note tells a story. Elevate your audio experience to extraordinary heights with Omega Interconnects, where perfection meets passion.
Weight & Dimensions
Cable Type: ΞTRON®

Conductors: Single-crystal OHNO Silver

Shields: Silver plated copper, 95% coverage

Dielectric: fluorocarbon

Connectors: Carbon fiber, Platinum plated Connectors on grey/platinum finish and Gold plated Connectors on black/gold finish

Ground cable: Omega CGC Ground Cable

TAP Modules: 2 per cable

KPIP Processing: 8-days

Color theme: grey/platinum or black/gold

Standard Length: 1.00 meters

Safety Assurance:
Continuity and polarity tests – by two technicians
HiPOT tests insulation breakdown @ 1,200 VAC