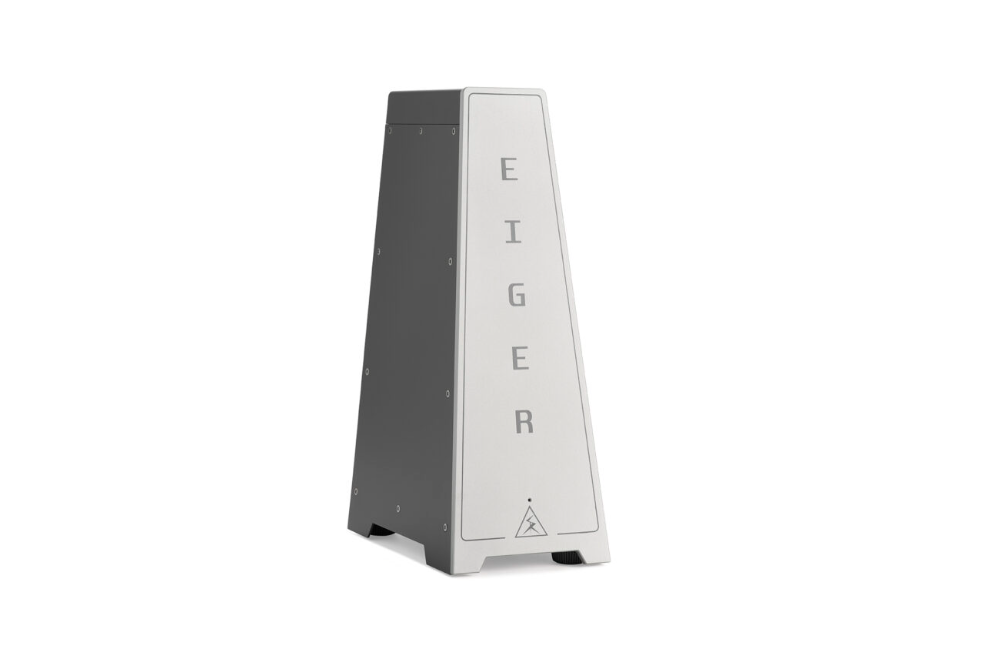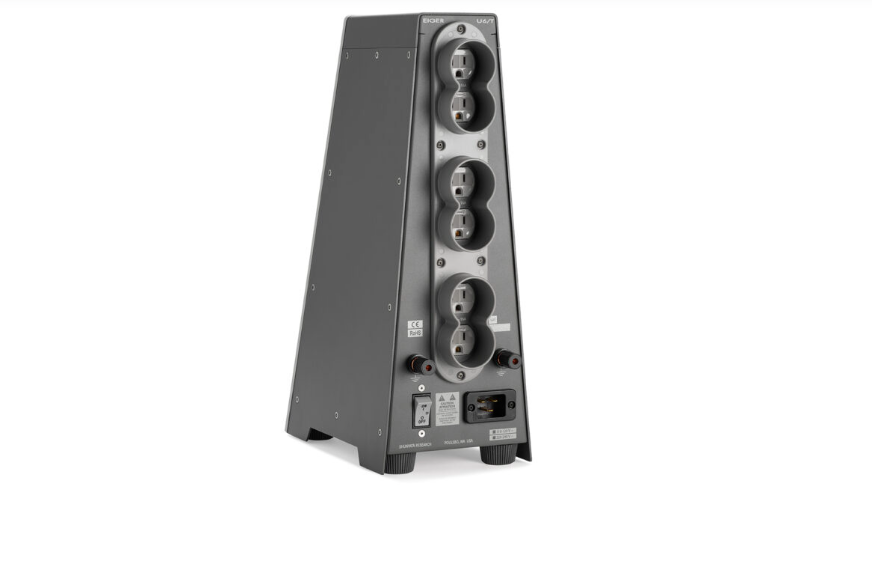 Shunyata EIGER Power Distributor: US
FREE Ground shipping on any order over $600.00! (Some exceptions apply)
If item is in stock, it will ship within 2 business days, please contact the store to ensure availability.
905-881-7109
Info@audioexcellence.ca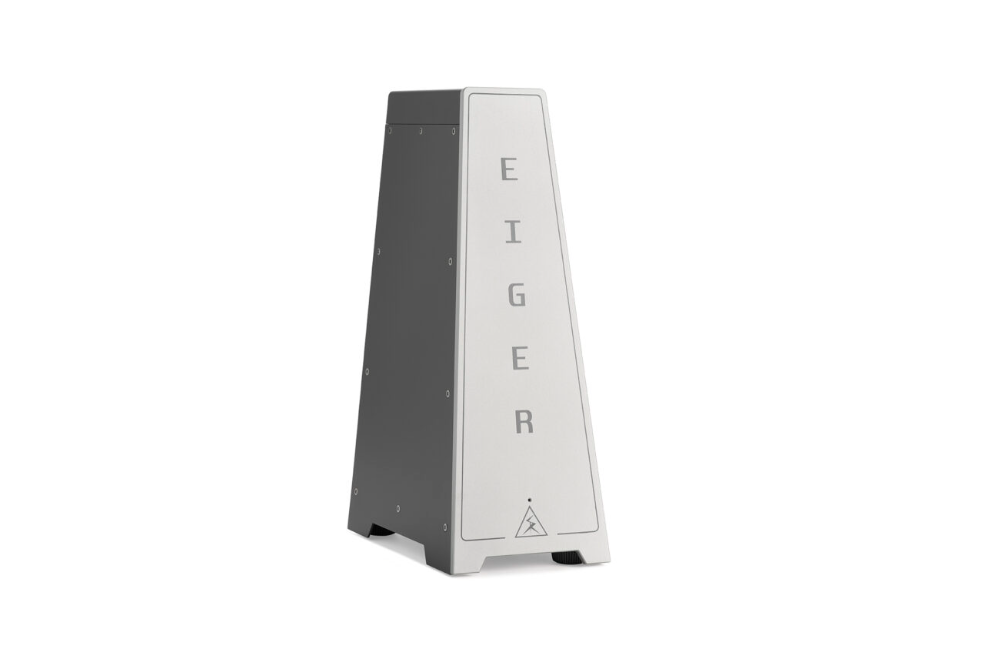 Shunyata EIGER Power Distributor: US
Shunyata Research's Everest power conditioner has won multiple Product of the Year Awards and received rave reviews from major magazines worldwide. There are many music and film lovers who aspire to implement the Everest in their home system, but the cost has been prohibitive. At essentially half the size and half the price, while retaining 80% of the performance of the Everest, the EIGER is the solution to that quandary.

The EIGER's iconic pyramidal tower shape has a narrow front profile allowing it to be placed alongside an audio rack without taking up valuable shelf space. The close proximity to the audio equipment allows for shorter and tidier AC power cable routing.

EIGER is designed using the patented technologies that have revolutionized performance in the world's finest heart-surgery labs and recording studios. QR/BB™ technology, a non current-limiting electromagnetic breaker, and massive internal wiring allow it to power entire systems, including high-powered amplifiers. Its proprietary CCI™ medical-grade filters reduce noise by an astounding –50db.

In an age where prices for the finest in audio-visual performance continue to rise, EIGER distinguishes itself by delivering reference-caliber performance and cutting edge technology at a price that's within many system budgets.
Specifications
ZONES OF ISOLATION
ArNi® CONDUCTORS
HIGH CURRENT CAPABILITY
HYDRAULIC ELECTROMAGNETIC BREAKER
HIGH-QUALITY OUTLETS
CABLE CRADLE SUPPORT SYSTEM
VIBRATION MANAGEMENT
VIBRATION-DAMPENING FOOTER
KPIP™ "BLACKBIRD" PROCESSOR
CRYOGENIC COMPONENTS
Weight & Dimensions
Maximum Voltage:
90 – 125 VAC r.m.s. unregulated (US)
220-240 VAC r.m.s. unregulated (EU, AS) 


Input Current Ratings:
Input current maximum (US): 20 A
Input current maximum (EU): 16 A
Peak instantaneous current @ 10 ms: >1000 A

Output Current Ratings:
Zone 1 output current max: 20 A
Zone 2 output current max: 20 A
Zone 3 output current max: 20 A 


Transient Suppression:
Maximum Transient Protection: 40,000 A @ 8/50 μs

Over-Current Protection:
Hydraulic Electromagnetic Breaker

Wiring System:
10 & 8 gauge ArNi® Conductors
VTX conductor geometry
OFE C10100 copper
Ratings: 600 VAC 105° C

Noise Reduction TechnologyNIC™ Noise Isolation Chambers (patented)
QR/BB™ Module (patented)
Trident Transient Protection Module
CCI™ v4 Noise Filters (3)
KPIP™ Process 


Noise Supression
Input to Output (100 kHz – 30 MHz): > 50 dB reduction
Zone to Zone (100 kHz – 30 MHz): > 30 dB reduction

Connectors & Sockets:
Input connector: IEC-C19R
Outlets (US): 6 NEMA 5-20P
Outlets (EU): 6 CEE 7/3

Isolation Zones: 3 individual zones

Vibration Control:
Shunyata Polymer Isolation Footer

Construction:
Powder coated steel chassis – 16 gauge
Anodized aluminum faceplate

GPNR:
Length: 127 mm
Diameter: 38 mm

Dimensions:
Width: 6.2 inches (15.75 cm)
Depth: 9.1 inches (13.12 cm)
Height: 16.7 inches (42.42 cm)
Weight: 12.7 lbs (5.75 kg)