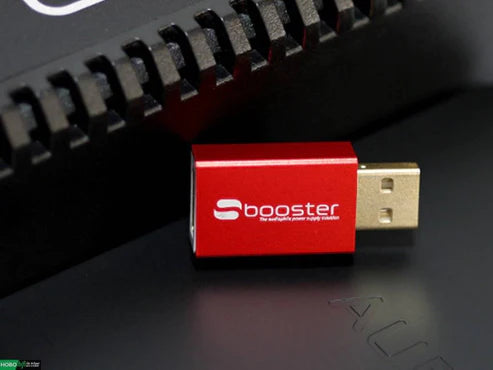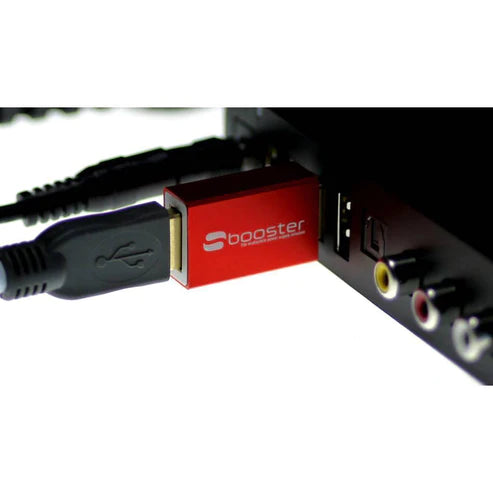 Sbooster Vbus2 Isolator
FREE Ground shipping on any order over $600.00! (Some exceptions apply)
If item is in stock, it will ship within 2 business days, please contact the store to ensure availability.
905-881-7109
Info@audioexcellence.ca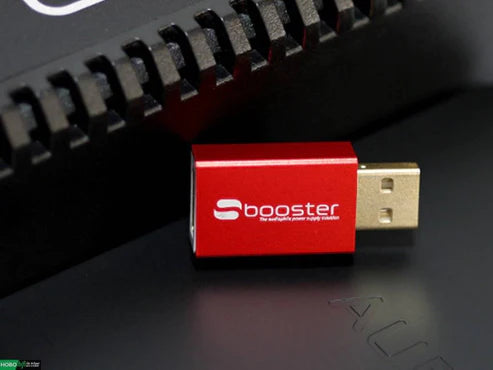 Sbooster Vbus2 Isolator
Looking to take your audio setup to the next level? The Sbooster Vbus2 Isolator is the perfect solution for optimizing your USB audio chain. Designed to enhance the performance of USB-tweaks like the UpTone Audio Regen, this innovative device is a game-changer for audiophiles seeking pristine sound quality.

Key Features:

1. Enhanced USB Audio Chain: The Vbus2 Isolator seamlessly integrates into your USB audio setup, delivering exceptional performance improvements. It's the ideal complement when you've upgraded your DAC or SPDIF converter with USB B power supply solutions like the Sbooster BOTWS USB B or the AQVOX USB PSU.

2. Eliminate Power Pollution: Say goodbye to polluted power from your host PC or streamer. The Vbus2 Isolator effectively disables the unwanted power supply, ensuring that only the pure data signal flows through your audio setup.

3. Perfect for USB Audio Devices: This innovative device is tailor-made for USB audio devices that operate independently, eliminating the need for power from the host PC or streamer. Enjoy cleaner, more precise audio without interference.

Incompatibility Alert: Please note that the Vbus2 Isolator is not compatible with the Wyred 4 Sound Recovery USB reclocker or the Intona High-Speed USB Isolator.
Specifications
Aluminium Enclosure
Polluted Vbus power to enter your self-powered USB DAC
Radiation of noise into the data.
Full gold plated USB 2.0 connectors
"No-brainer" tweak to upgrade your self-powered USB-DAC