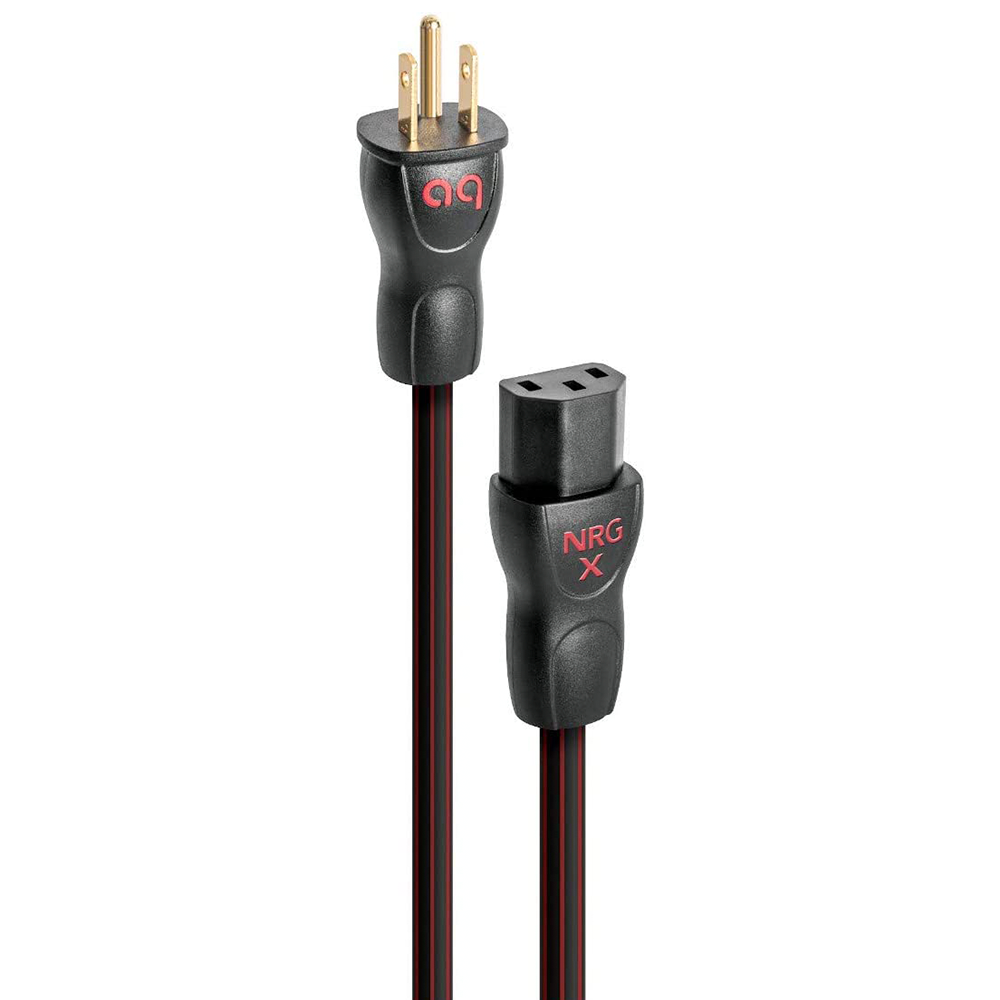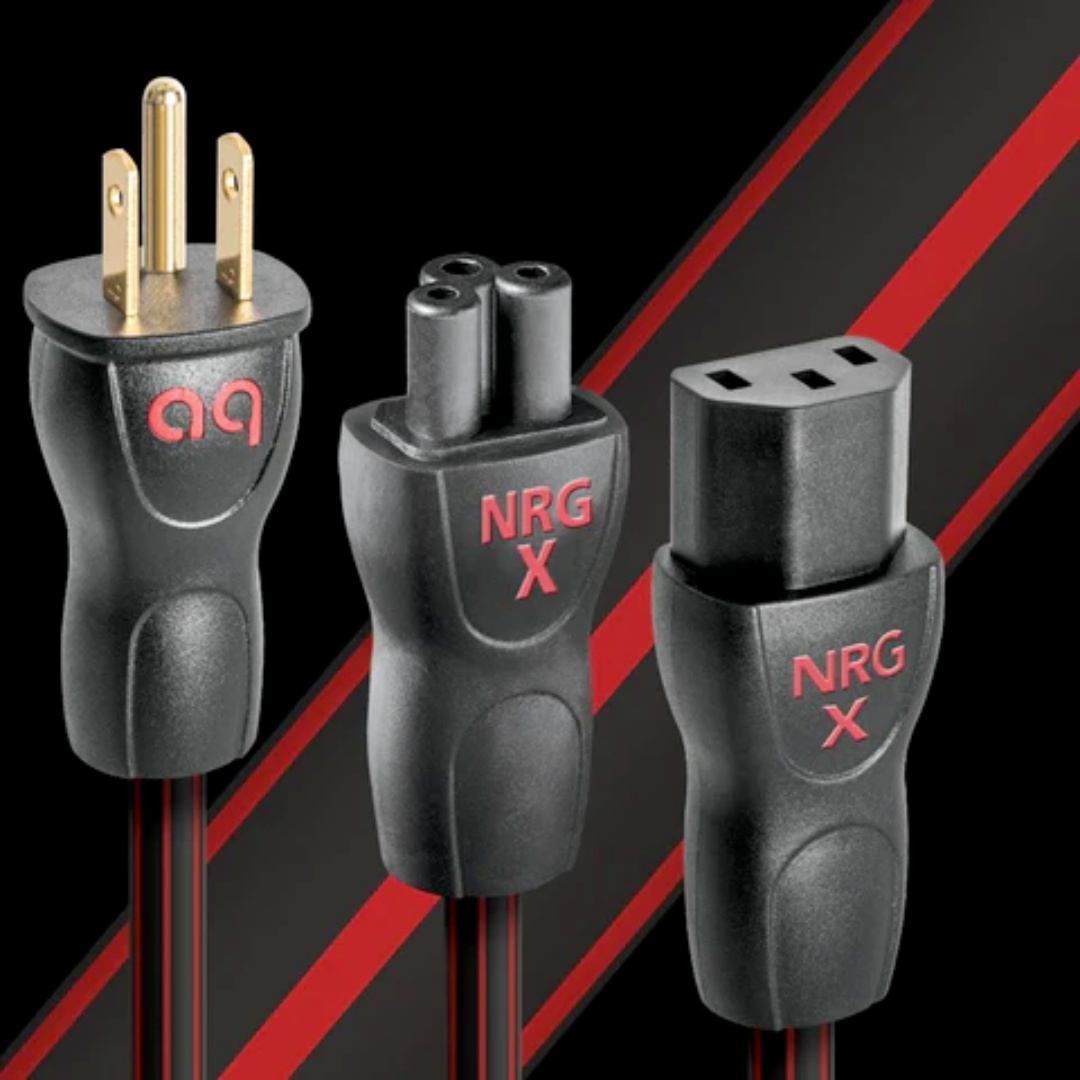 AudioQuest NRG-X3 AC Power Cable - Sold as a Single
FREE Ground shipping on any order over $600.00! (Some exceptions apply)
If item is in stock, it will ship within 2 business days, please contact the store to ensure availability.
905-881-7109
Info@audioexcellence.ca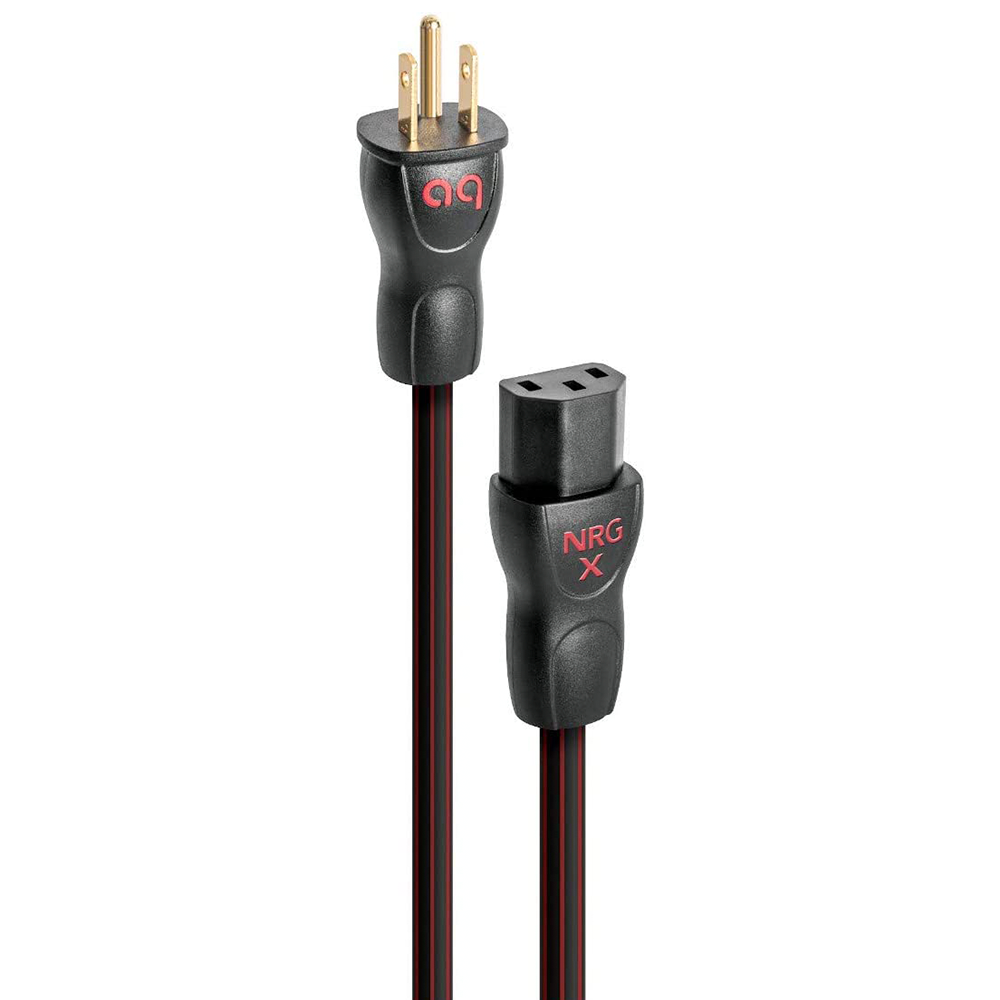 AudioQuest NRG-X3
*SOLD AS A SINGLE*

AudioQuest's NRG-X AC power cables offer outstanding performance and exceptional value for both experienced audiophiles and newcomers. The next generation of NRG-X Series power cables use Direction-Controlled Long-Grain Copper (LGC) in a Semi-Solid Concentric Topology, minimizing distortion caused by grain boundaries that exist in any metal conductor. The new X-Series power cables have only seven larger strands comprising a single uniform layer over a center strand, resulting in an improved sound. The 3-pole NRG-X3 is available with C13 and C5 female ends to accommodate a wide range of new components. AudioQuest is known for designing cables to effectively lower noise in audio/video systems, allowing you to hear more of what's on the recording.
Features
- LONG-GRAIN COPPER (LGC)
Long-Grain Copper (LGC) minimizes distortion caused by grain boundaries that exist within any metal conductor.
- SEMI-SOLID CONCENTRIC CONDUCTORS
In our Semi-Solid Concentric conductor topology, strands are packed more tightly and never change position within the bundle, significantly reducing strand-interaction distortion.
- DIRECTION-CONTROLLED CONDUCTORS
A fundamental aspect of AudioQuest's multifaceted Noise-Dissipation technology, Direction-Controlled Conductors ensure induced noise is dissipated and drained properly.