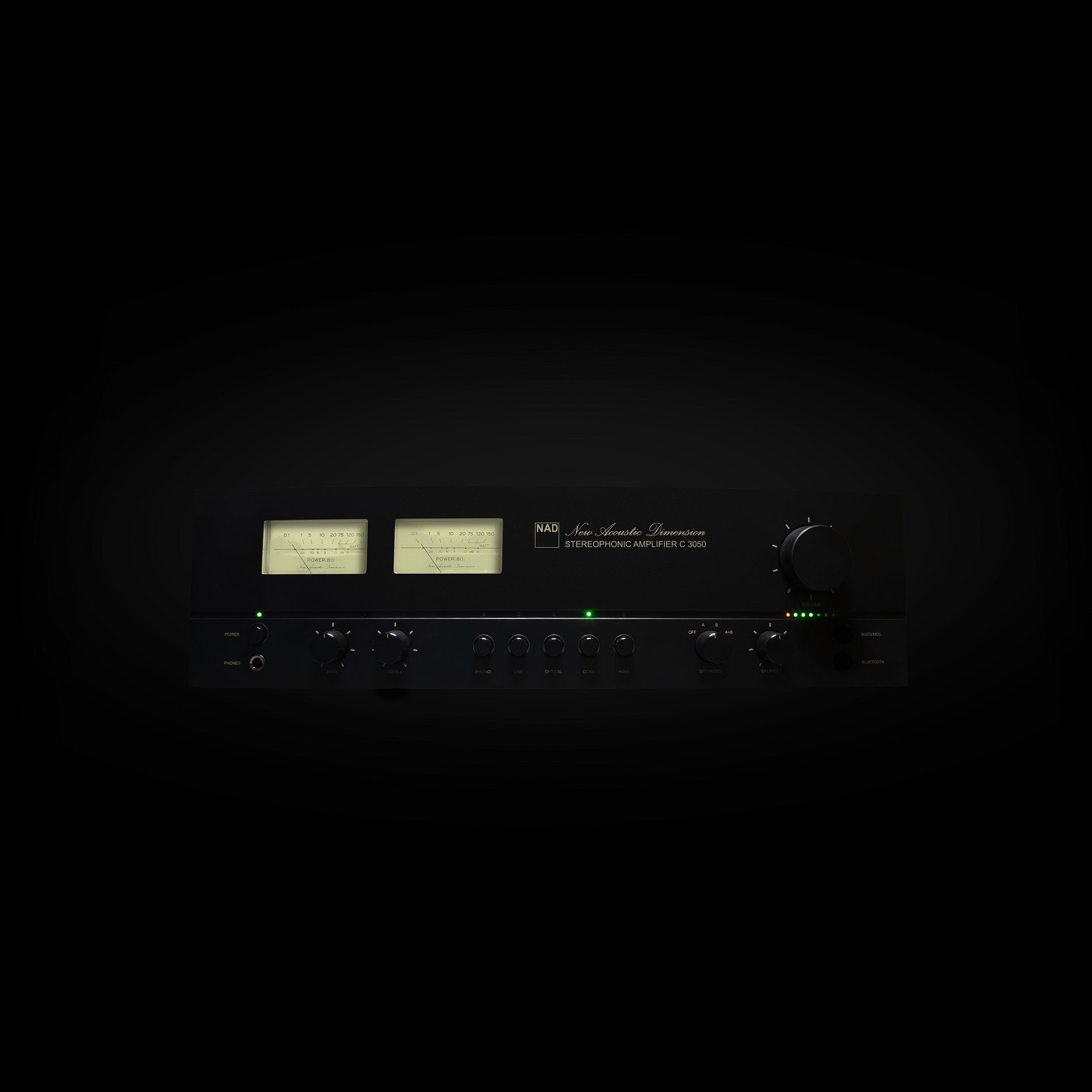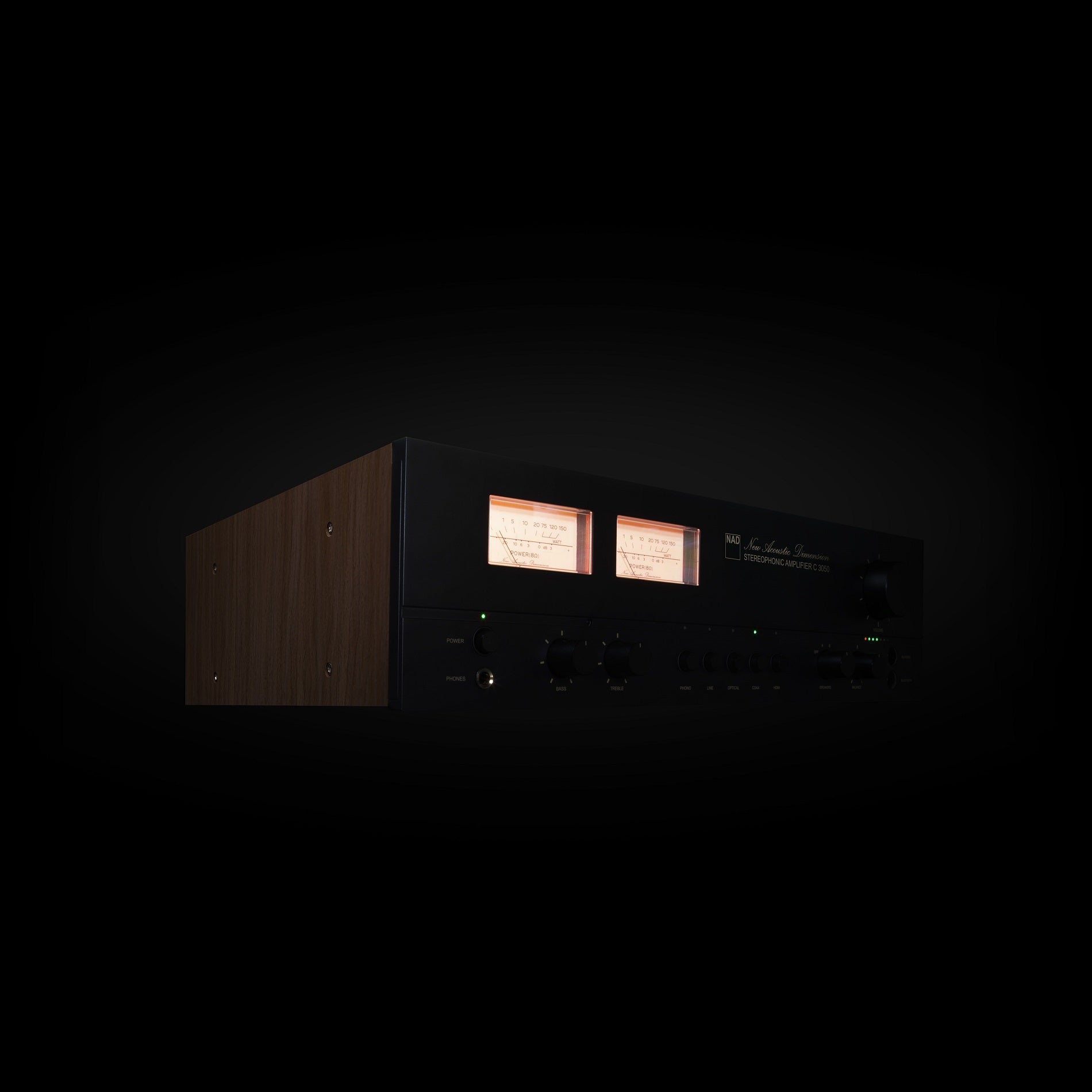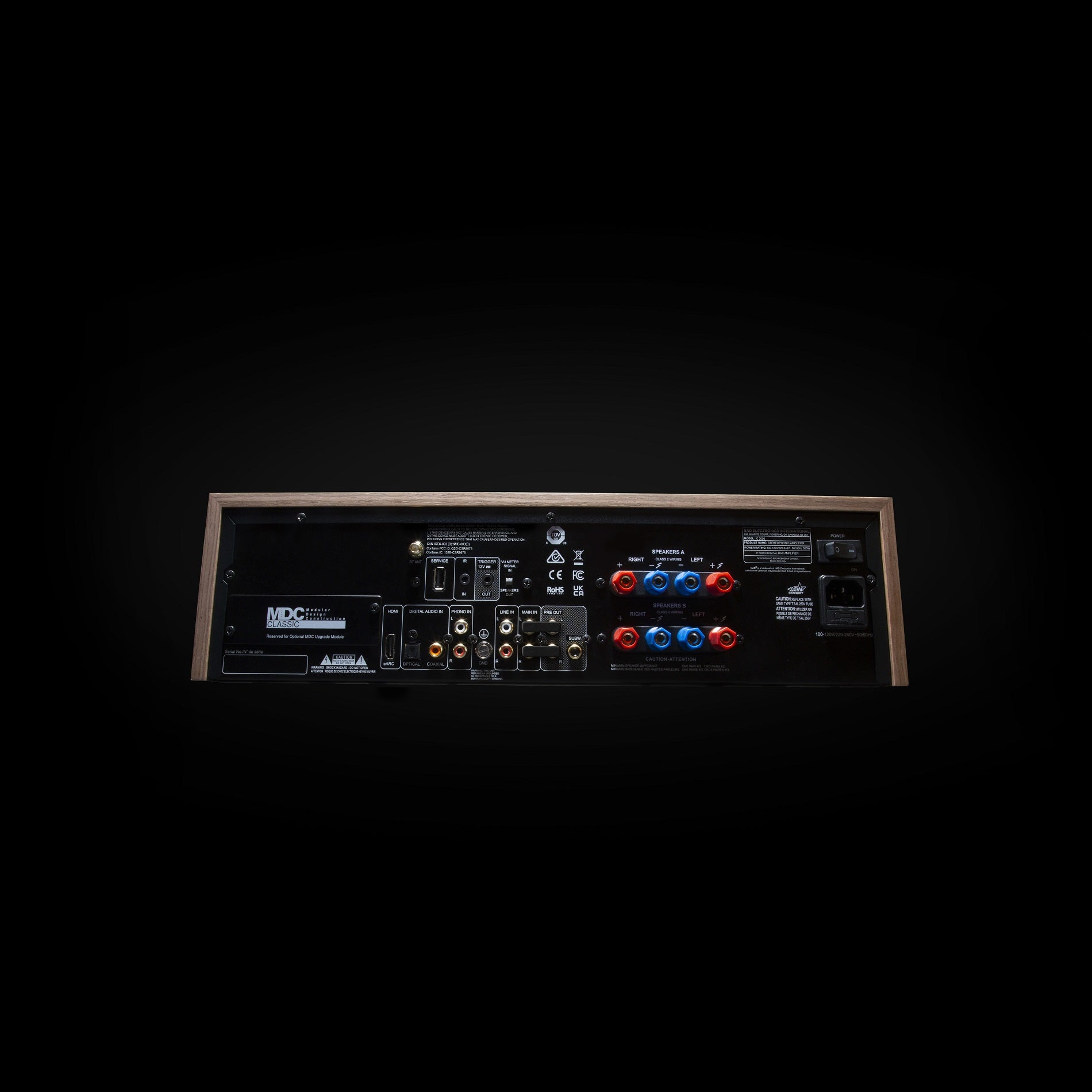 NAD C3050 Hybrid Digital Amplifier
FREE Ground shipping on any order over $600.00! (Some exceptions apply)
If item is in stock, it will ship within 2 business days, please contact the store to ensure availability.
905-881-7109
Info@audioexcellence.ca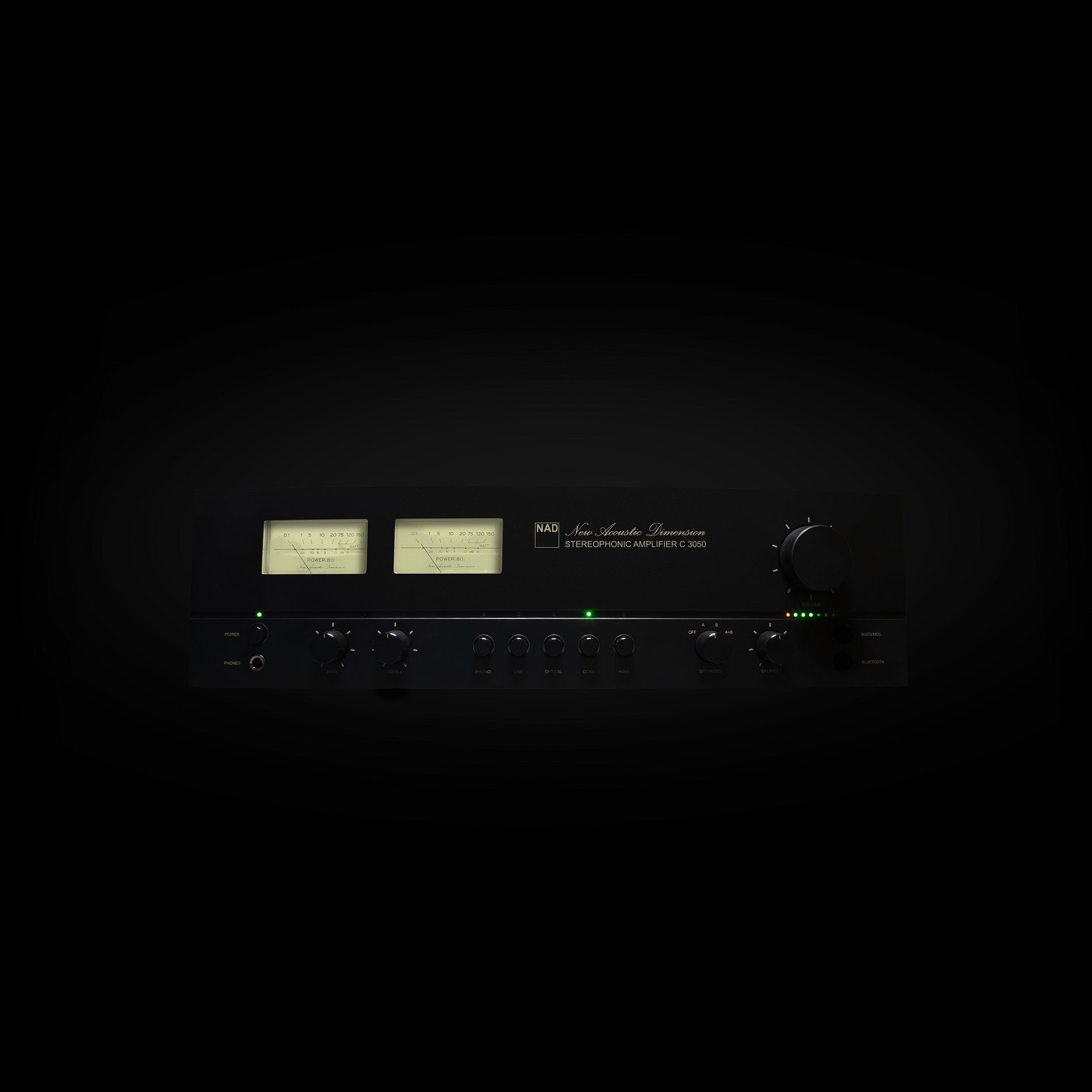 NAD C3050 Hybrid Digital Amplifier
The NAD C3050 Stereophonic Amplifier is a vintage-inspired amplifier that pays homage to NAD's 50-year legacy. It combines retro design elements with advanced features like HybridDigital UcD amplifier technology and a high-performance Texas Instruments differential DAC. The optional MDC2 BluOS-D module adds BluOS multi-room streaming and Dirac Live room correction. With its versatile connectivity options, dedicated headphone amplifier, and installer-friendly features, the C3050 offers a feast for the senses. It's a perfect blend of amplifier innovation and future-proof technology.
Features
• Retro design elements include front-panel VU meters,
push-button input controls, 1970s cursive branding,
walnut-finished vinyl-clad cabinet, and dark grey front panel
• HybridDigital UcD Amplifier
• Continuous Power: 100 Watts per channel into 8/4 ohms
• Instantaneous Power: 135 Watts per channel
• Vanishingly low harmonic and intermodulation distortion
• MDC2 port for expanded functionality
• Optional MDC2 BluOS-D module adds BluOS high-resolution
multi-room music streaming and Dirac Live** room correction
• High-performance TI PCM5242 differential DAC
• Ultra-low-noise MM phono stage with infrasonic filtering circuitry
• One optical, one coaxial digital input
• Pre-amp out / Main-in connections
• HDMI-eARC input
• One set of line-level analogue inputs with low-noise buffer
amplifiers
• Speaker A/Speaker B outputs
• Subwoofer output
• Dedicated headphone amplifier
• IR remote control
• CI-Friendly, 12V Trigger out, IR in
Weight & Dimensions
Gross dimensions (W x H x D) ****
450 x 110 x 355mm
17 1/4 x 4 3/8 x 14 inches