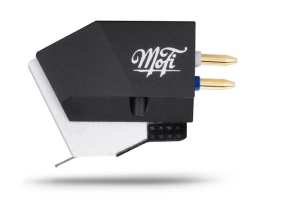 MoFi StudioSilver Phono Cartridge
FREE Ground shipping on any order over $600.00! (Some exceptions apply)
If item is in stock, it will ship within 2 business days, please contact the store to ensure availability.
905-881-7109
Info@audioexcellence.ca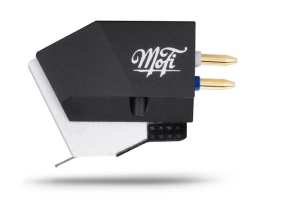 MoFi StudioSilver Phono Cartridge
Crafted in Japan, the StudioSilver cartridge combines a Nude MicroLinear stylus with a boron cantilever for unparalleled precision. Its neodymium magnet, permendur yoke, and PCOCC coils amplify every detail.

What does it sound like compared to the UltraGold MC?

The higher-spec UltraGold MC with its Shibata stylus will ultimately provide more resolution and unparalleled tracking ability, but also requires very precise alignment to get perfectly balanced. The StudioSilver favors a balance that leans towards warmth rather than ultra-resolution, and while setup it always critical, the MicroLinear profile will be more forgiving if you don't get it 100% perfect.
Features
The all-new StudioSilver is precision crafted in Japan to MoFi Electronic's specifications and voicing. The Nude MicroLinear stylus is affixed to a boron cantilever for excellent tracking and responsiveness. Inside, the coils are wound with the purest Ohno Continuous Cast Copper and the generator uses a powerful Neodymium magnet with a Permendur yoke for a sound that is a perfect balance of power and beauty.
Weight & Dimensions
Type: Dual Moving Coil Stereo
Weight: 7.2g
Tracking Force: 1.8– 2.2g
Recommended Load: ≥ 100 Ohm
Static Compliance: 40 x 10e-6/dyne
Dynamic Compliance: 10 x 10e-6/dyne
Frequency Response: 20-33,000Hz
Output Voltage: 0.35mV
Stylus: Nude MicroLineiar