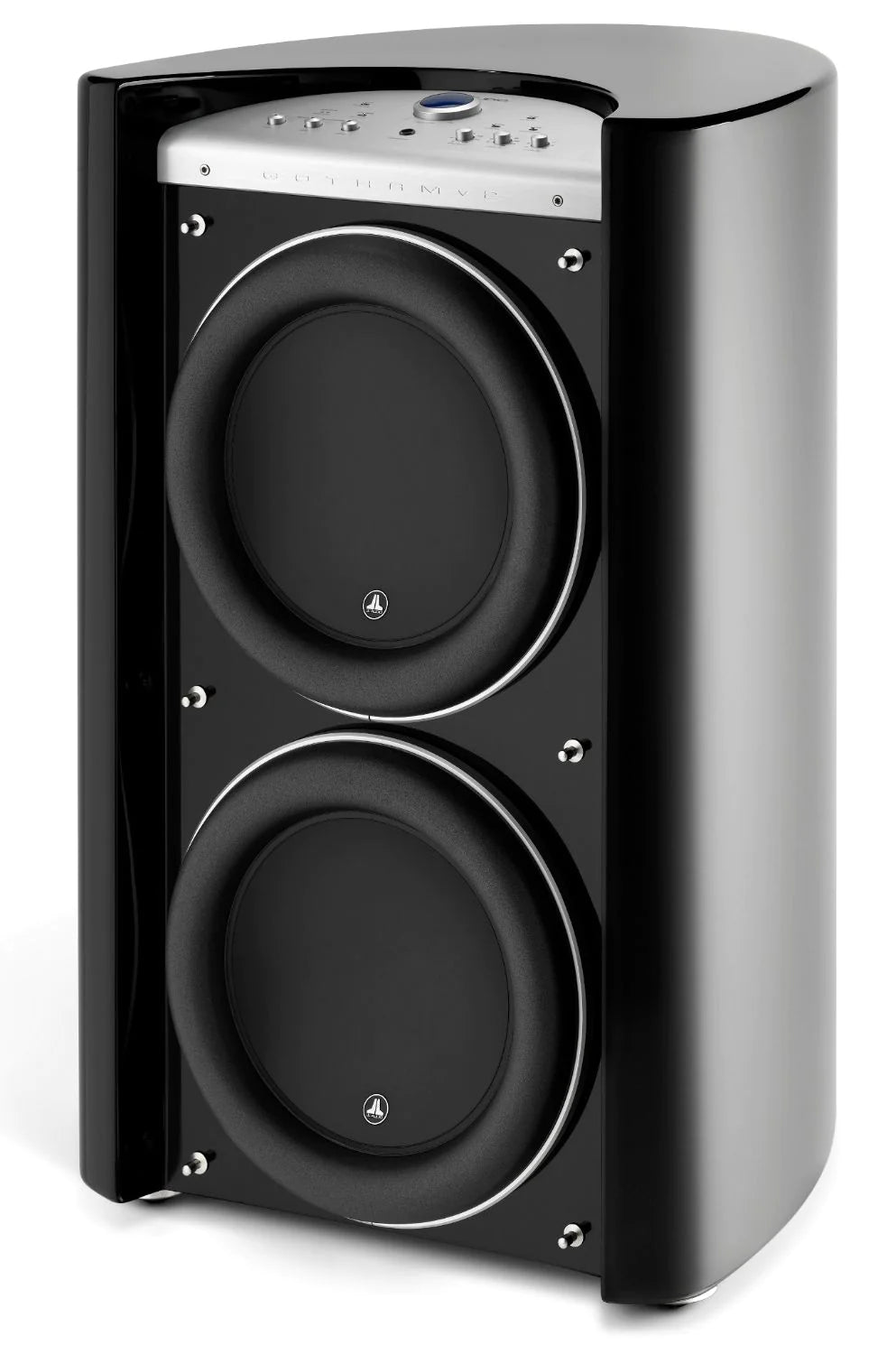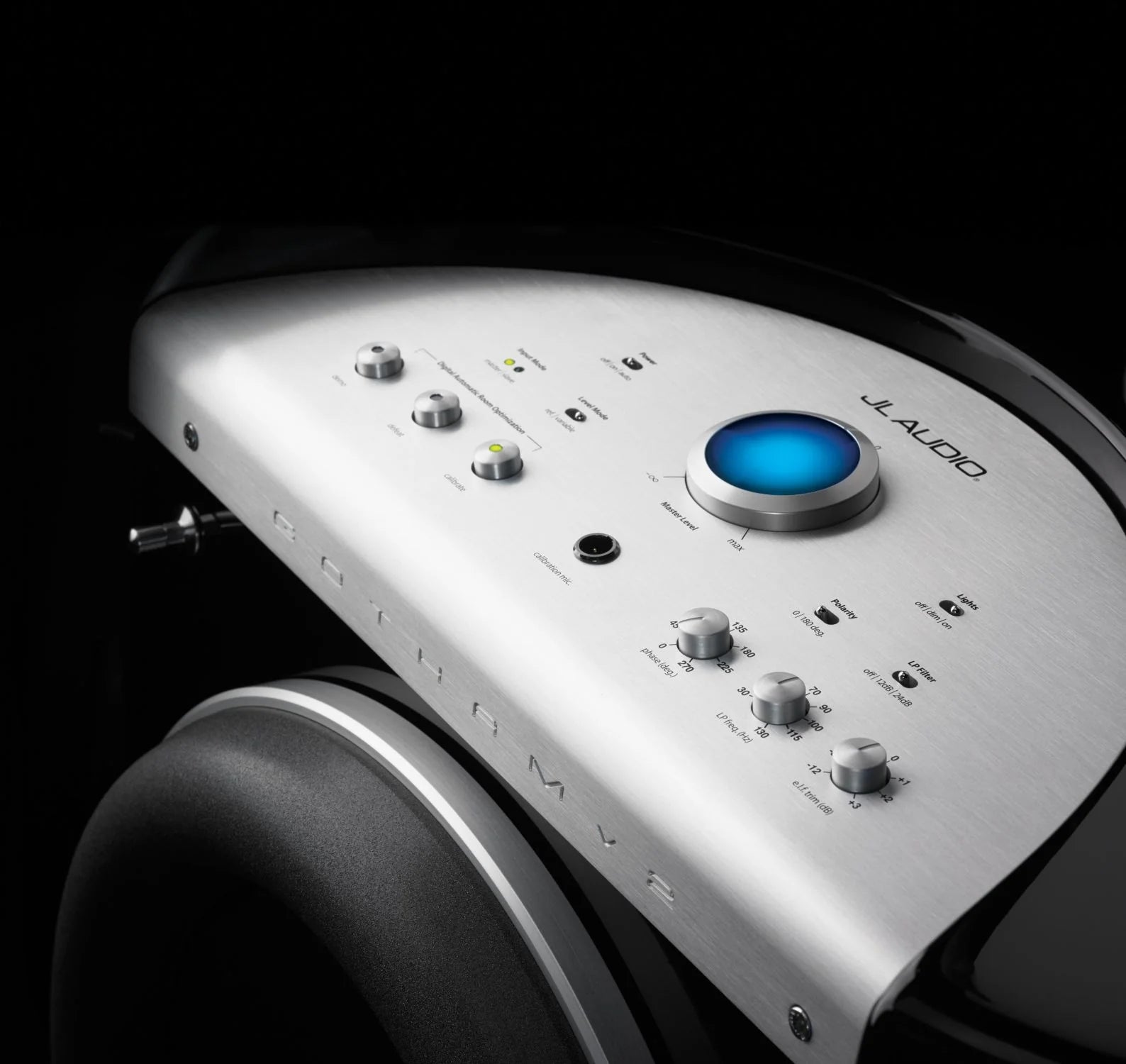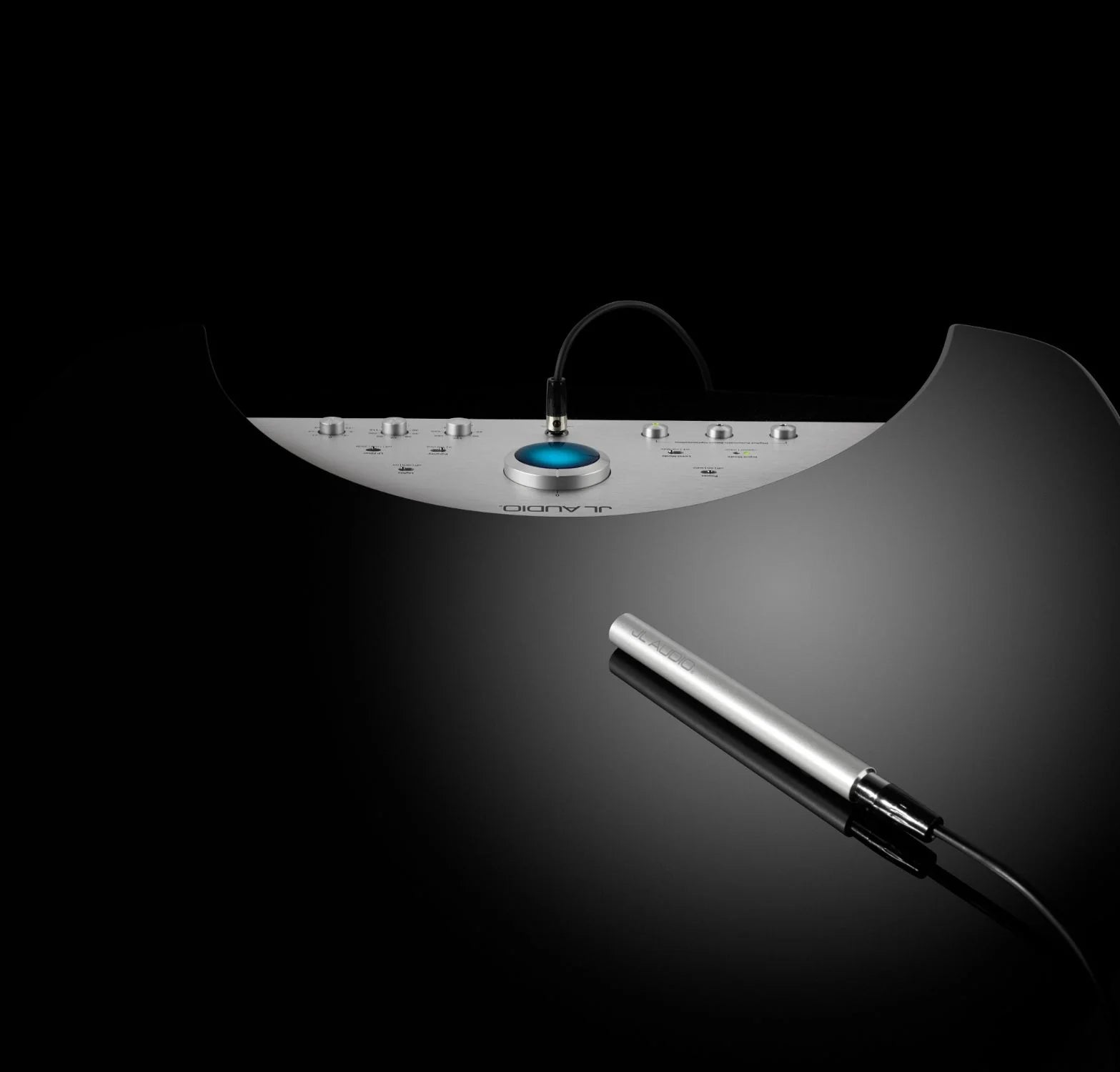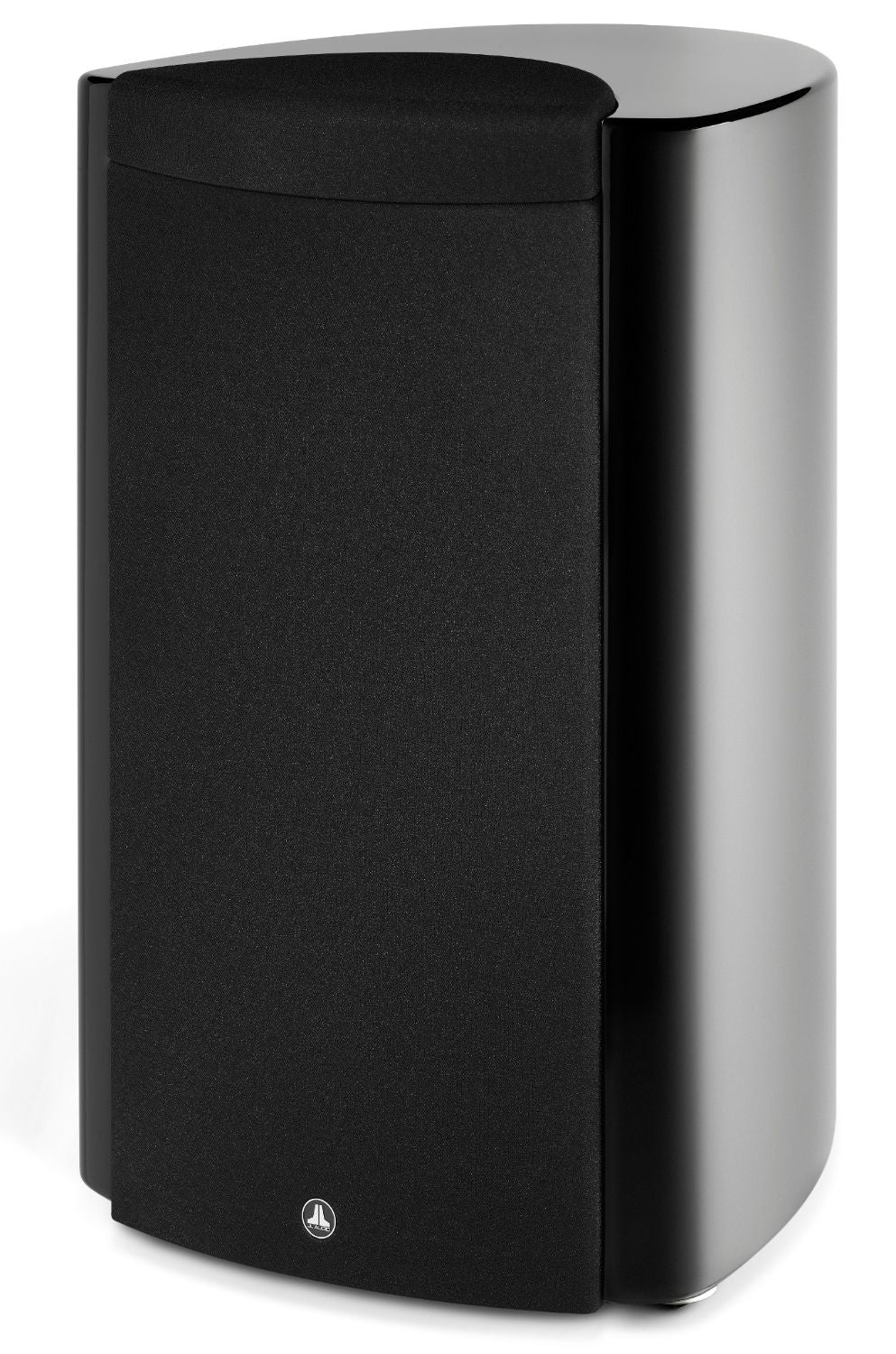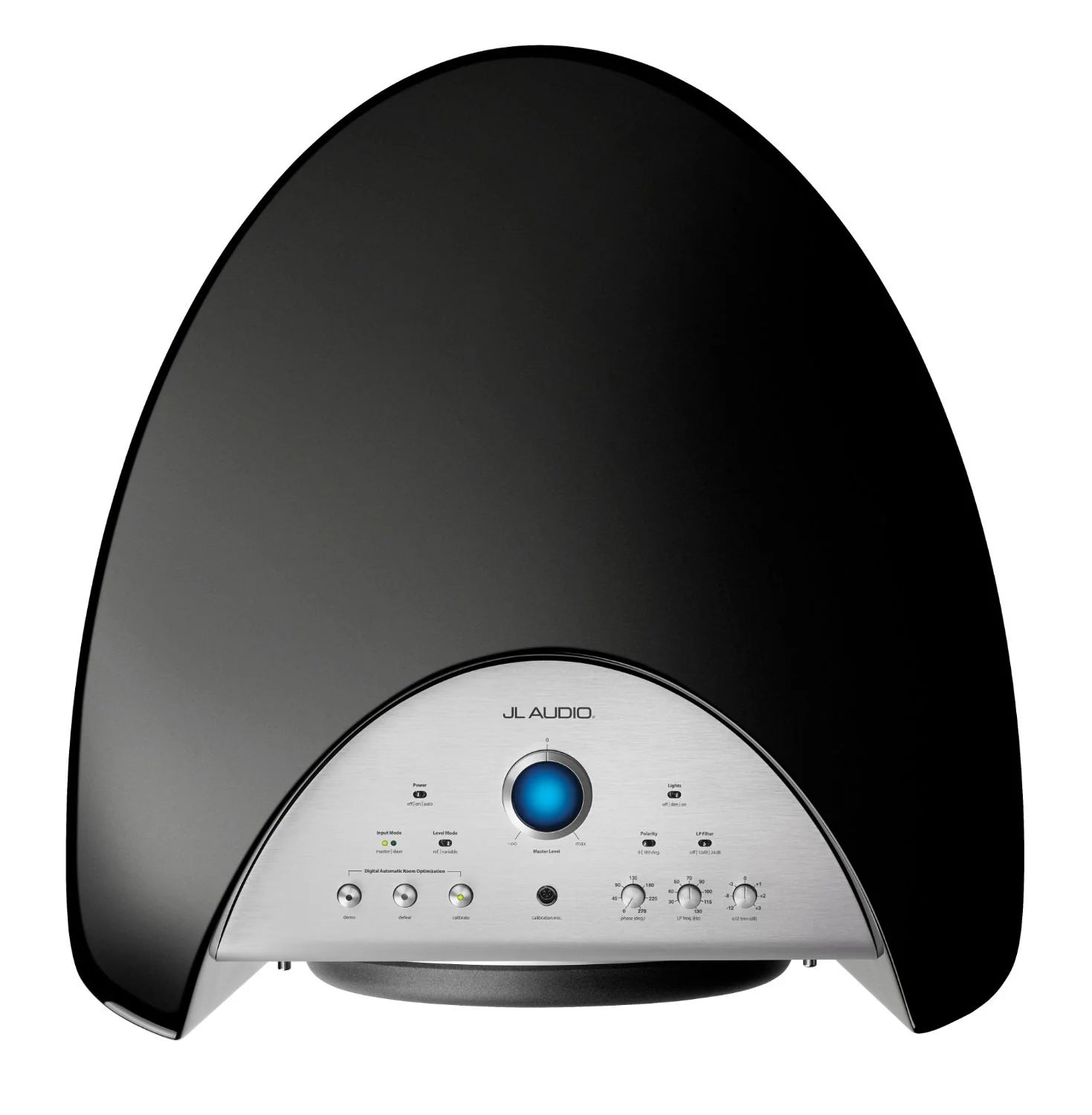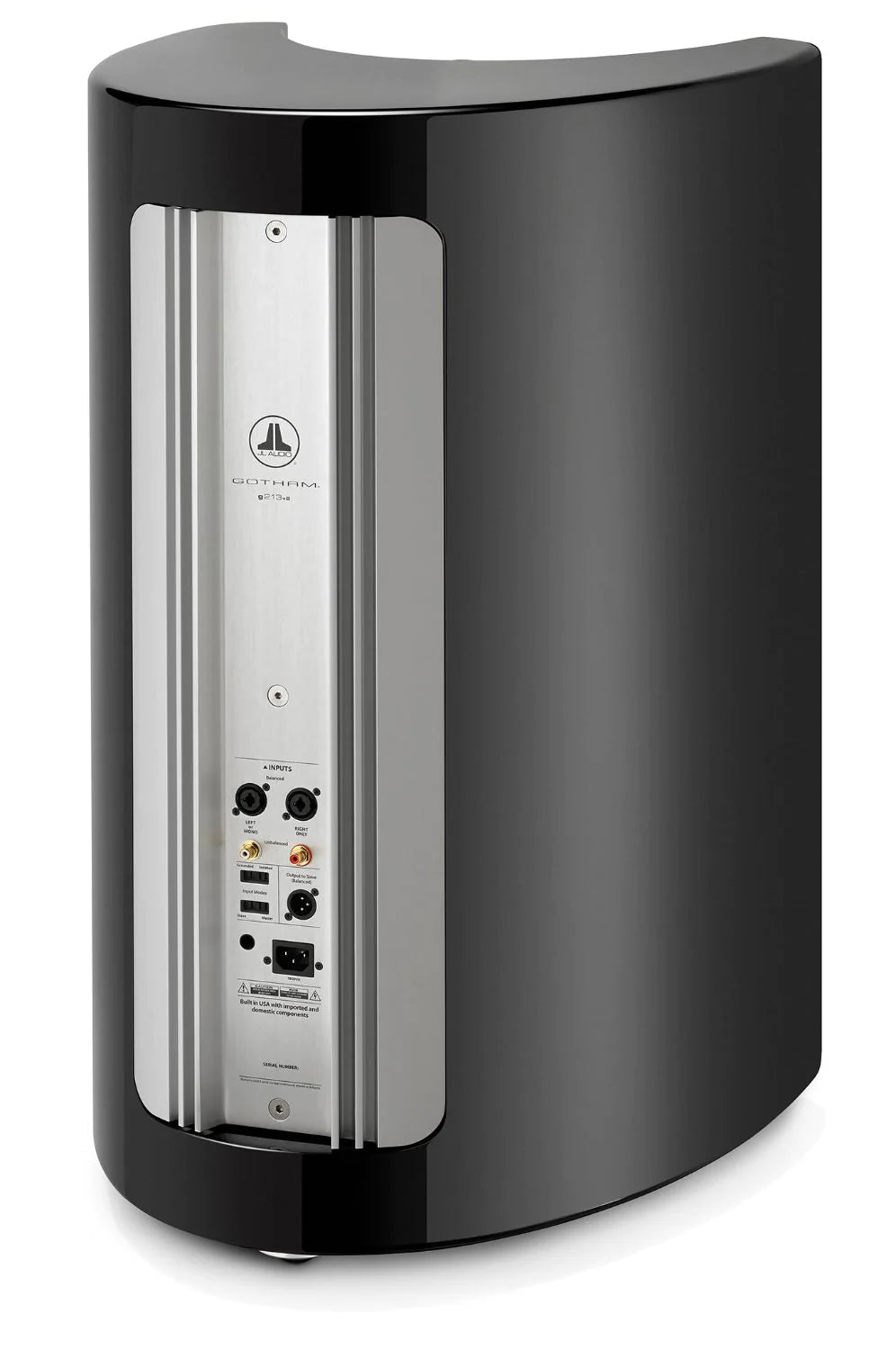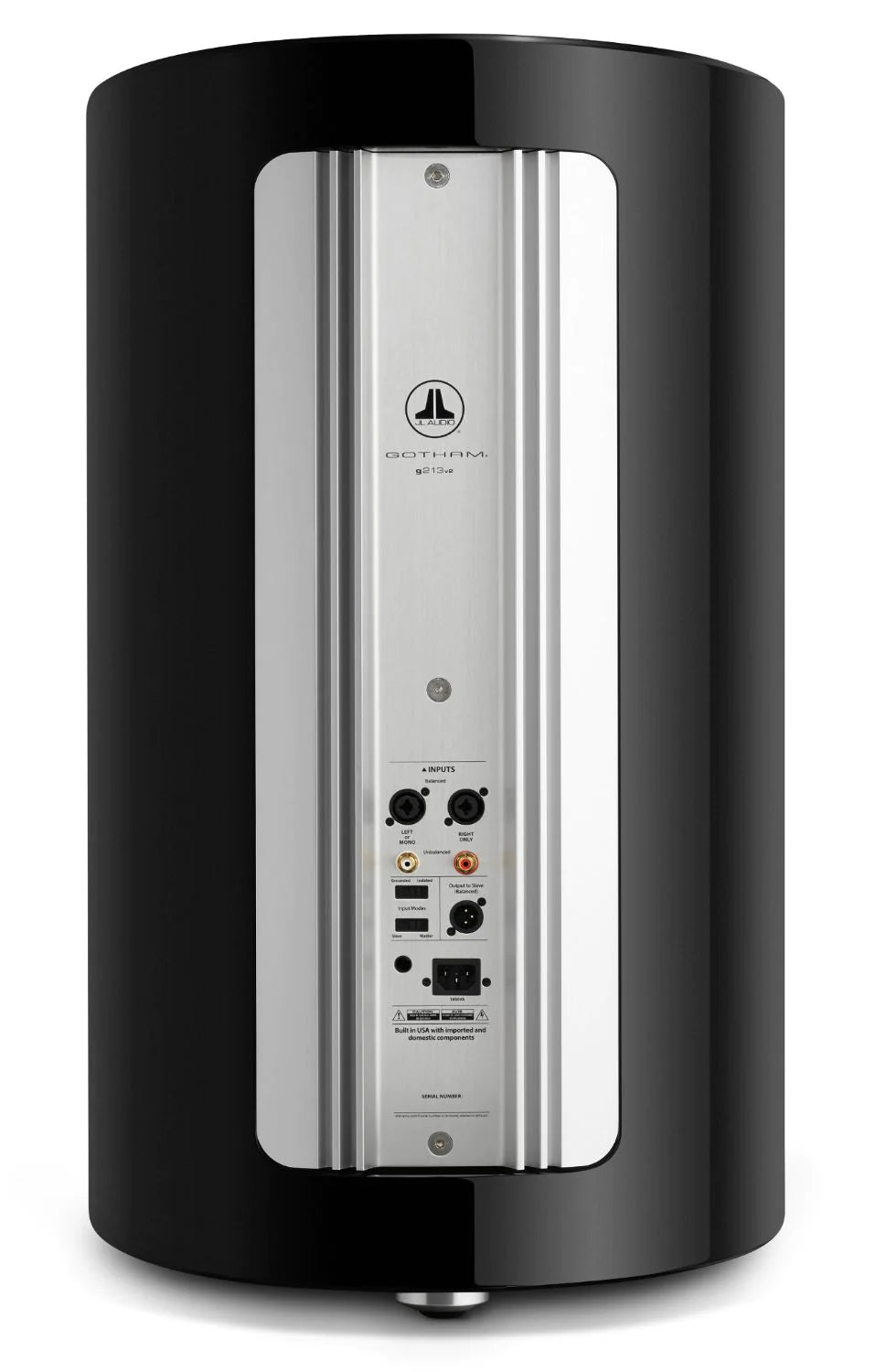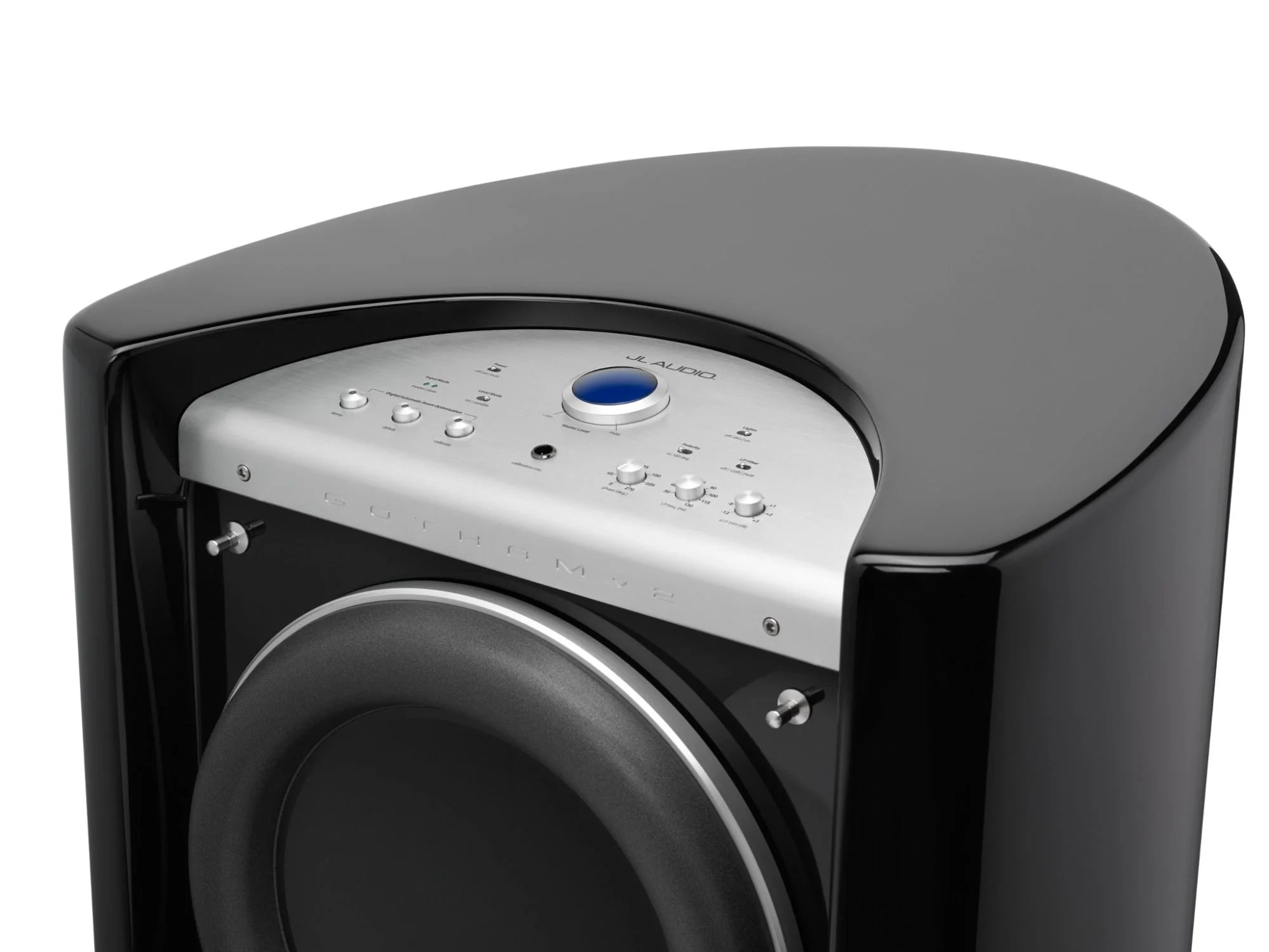 JL Audio Gotham V2
FREE Ground shipping on any order over $600.00! (Some exceptions apply)
If item is in stock, it will ship within 2 business days, please contact the store to ensure availability.
905-881-7109
Info@audioexcellence.ca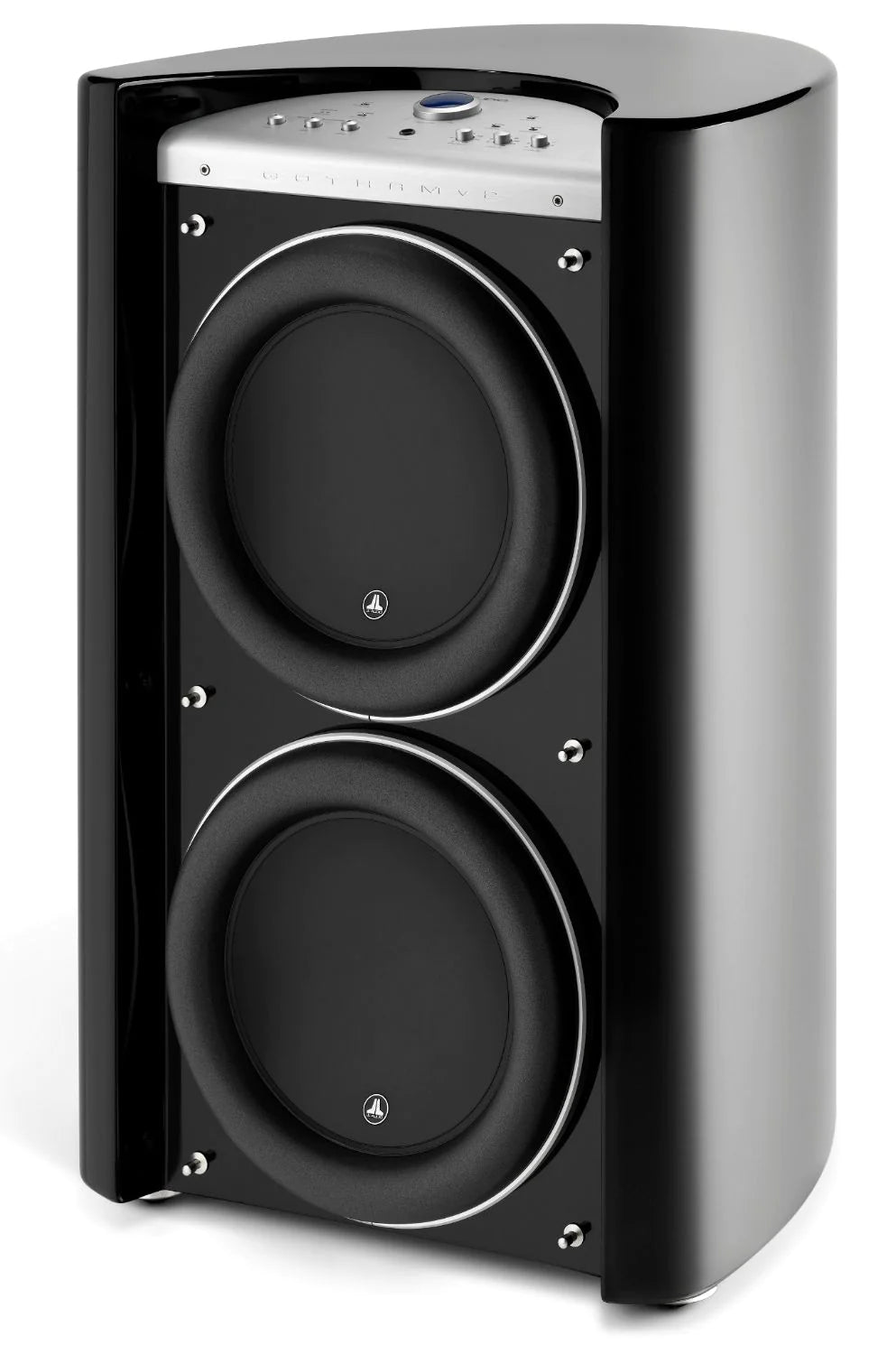 JL Audio Gotham V2
Experience the unparalleled power and precision of the JL Audio Gotham V2, a true masterpiece in subwoofer technology. With dual 13.5-inch subwoofers and an astonishing 4500 watts of RMS power, this powered subwoofer redefines what is possible in home theater audio.

Crafted with meticulous attention to detail, the Gotham V2 captivates with its stunning design and exquisite craftsmanship. Its luxurious, handcrafted gloss-black finish, complemented by machined aluminum and stainless steel accents, seamlessly blends with your finest home furnishings. But this subwoofer's true beauty lies in its ability to transport you to the heart of your favorite music and movies, evoking emotions that can only be experienced firsthand.

Unlike any other subwoofer system, the Gotham V2 maintains absolute control over its output, delivering a weight and integrity of sound reproduction that is simply unmatched. With four inches of peak-to-peak excursion capability, the twin drivers effortlessly handle demanding program material without compromising on clarity or precision. While other subwoofers may falter, the Gotham remains resolute, ensuring every detail is faithfully reproduced.

Equipped with a comprehensive set of signal processing features, the Gotham V2 offers unparalleled flexibility and optimization. The top surface provides easy access to a highly flexible low-pass filter, variable phase adjustment, switchable polarity, e.l.f. trim, and the powerful Digital Automatic Room Optimization (D.A.R.O.) system. The included calibrated microphone ensures precise room calibration for an optimized listening experience. Input connections are made simple with unbalanced RCA connections or balanced Neutrik combo XLR/TRS jacks, while an XLR output allows for seamless integration of a second Gotham V2 as a slave unit.

Prepare to enter a new dimension of subwoofer performance with the JL Audio Gotham V2. Listening to this extraordinary subwoofer will forever spoil you for anything less. Don't settle for compromise—indulge in uncompromising sound quality and elevate your audio experience to unprecedented heights.
Features
Enclosure Type Sealed, with non-parallel walls
Enclosure Finish Black Gloss
Frequency Response (anechoic) 19 - 112 Hz (±1.5dB)
–3 dB at 17.5 Hz / 120 Hz
–10 at 14 Hz / 150 Hz
Effective Piston Area (Sd) 214.70 sq in / 0.1386 sq m
Effective Displacement 773 cu in / 12.7 L
Amplifier Power 4500 W RMS short-term
Power Mode(s) Off, On or Automatic (Signal-Sensing)
Light Modes Off, On or Dim

Unbalanced Inputs Stereo or Mono (two RCA jacks)
Balanced Inputs Stereo or Mono (two female XLR jacks)
Speaker/High-Level Inputs N/A
Input Grounding Isolated or Grounded
Input Modes Master or Slave
Level Control Reference (fixed gain) or Variable, from full mute to +15dB over reference gain
Filter Mode(s) Low-Pass
Filter Slope(s) 12/24 dB/octave
Filter Frequency Range 30 Hz - 130 Hz
Filter Defeat Function Yes
Polarity 0 or 180 degrees
Phase Variable, 0 - 270 degrees
Extreme Low Frequency (E.L.F.) Trim Variable, -12 dB to +3 dB at 20 Hz
Line Outputs N/A
Output to Slave Balanced (one male XLR jack)
Calibration Mode Digital Automatic Room Optimization (D.A.R.O.), incudes laboratory-grade microphone


Weight & Dimensions
Width (W) 21.50 in / 546 mm
Height (H) 34.13 in / 867 mm
Depth (D) 24.0 in / 610 mm
Net Weight 360 lb / 163 kg