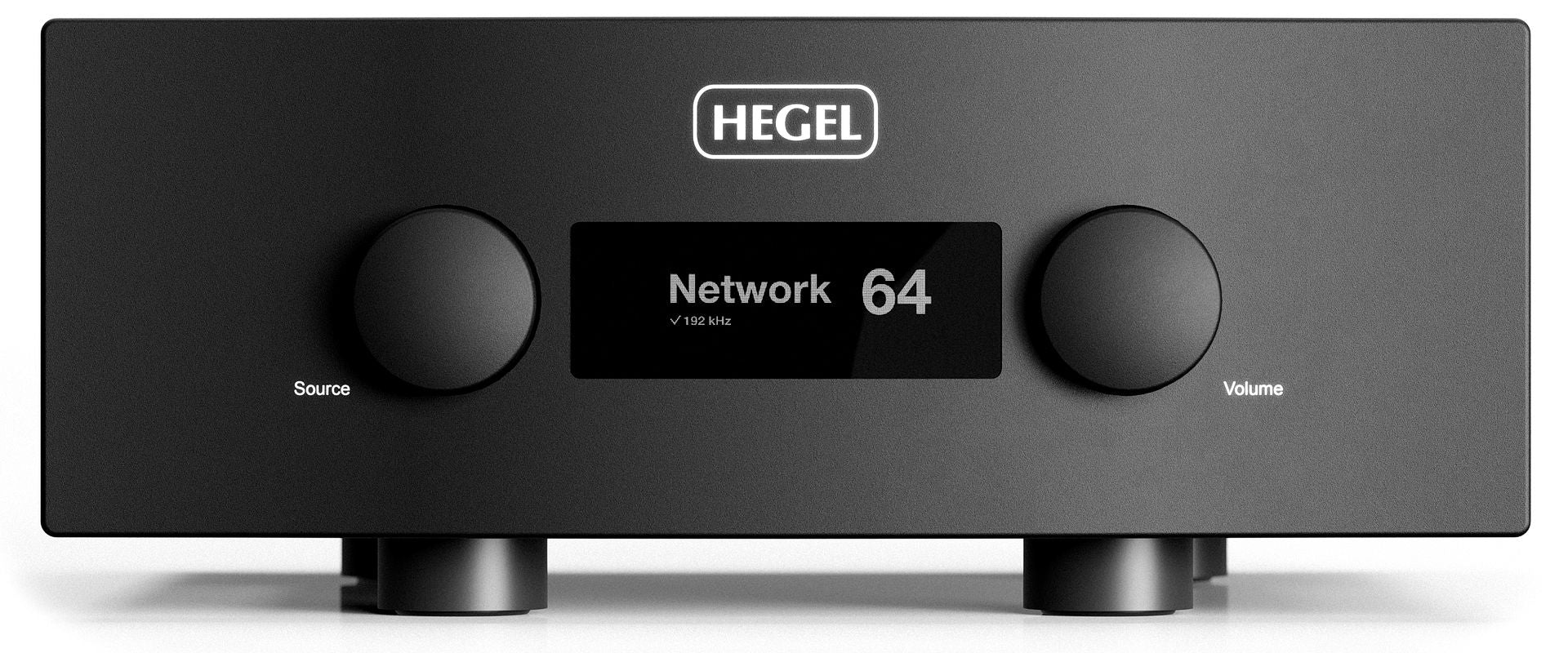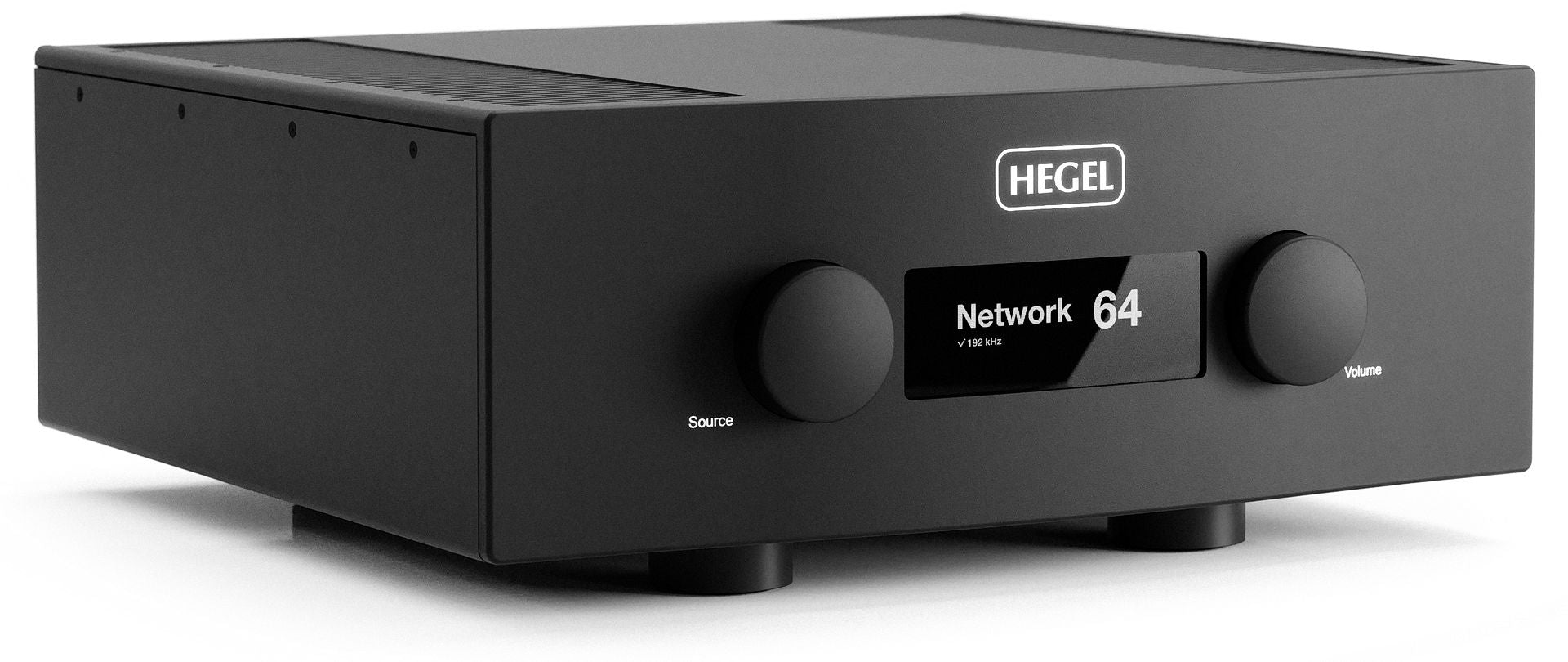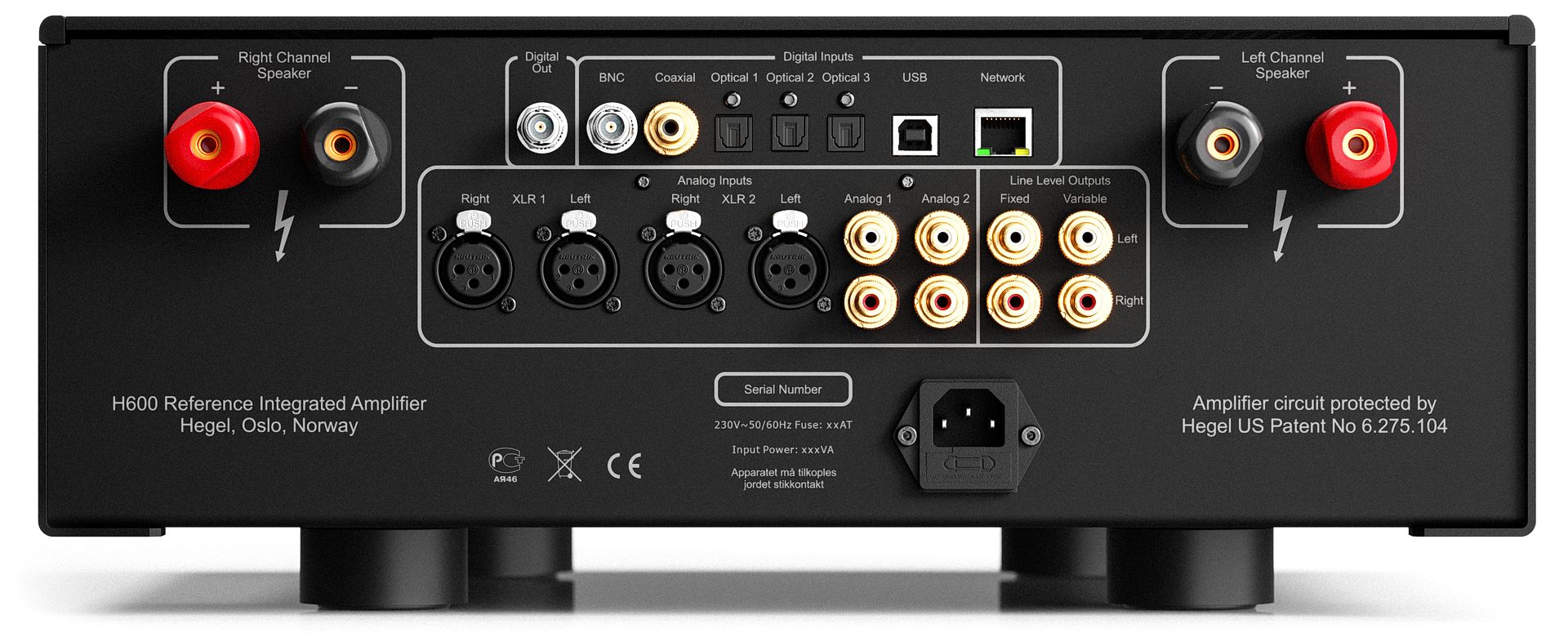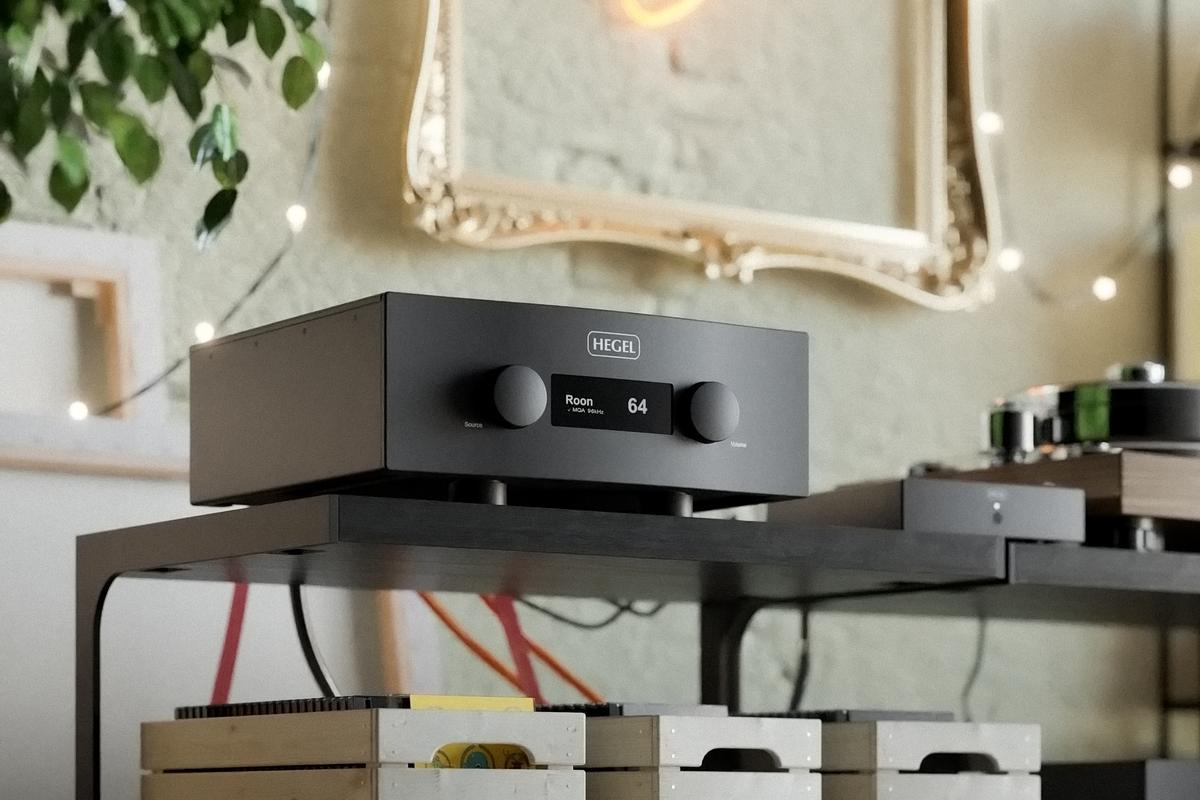 Hegel H600 Integrated Amplifier
FREE Ground shipping on any order over $600.00! (Some exceptions apply)
If item is in stock, it will ship within 2 business days, please contact the store to ensure availability.
905-881-7109
Info@audioexcellence.ca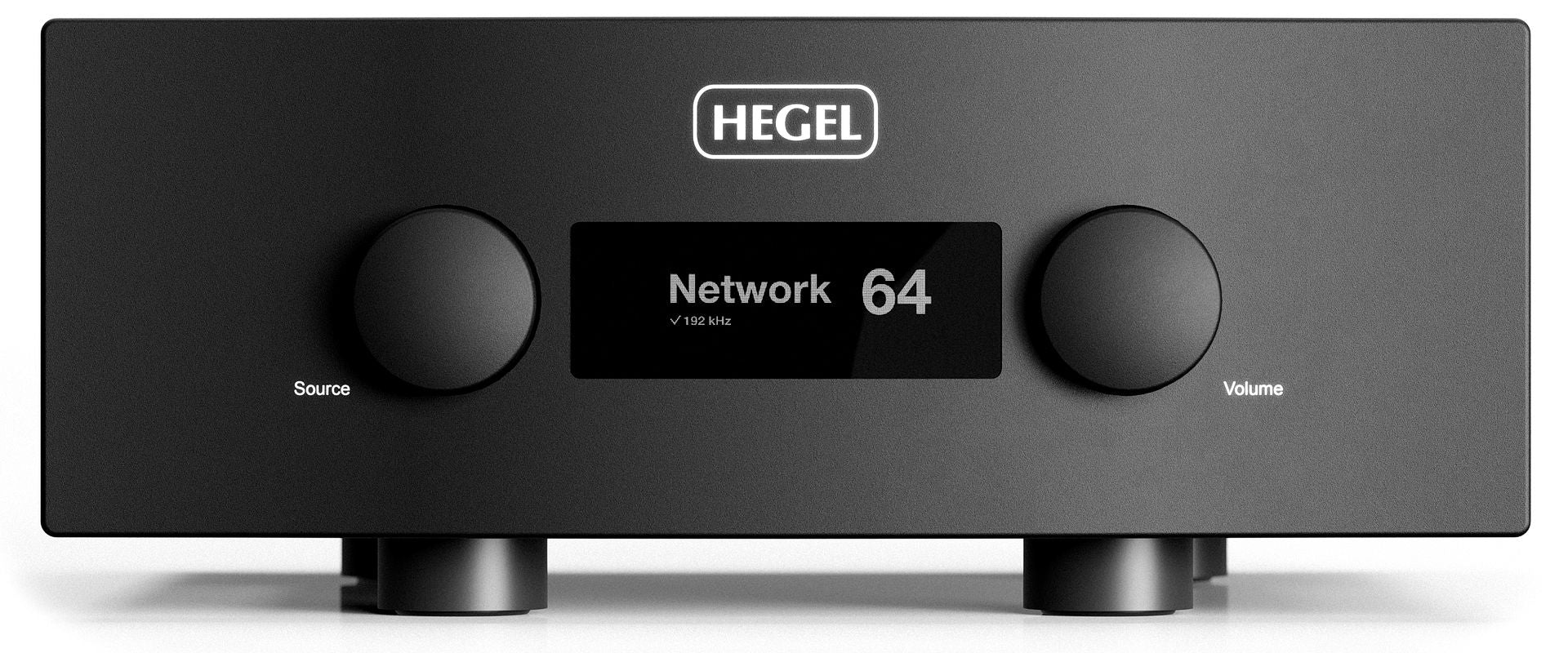 Hegel H600 Integrated Amplifier (Pre-Order Now)
EXPECTED TO SHIP OCTOBER.

Unleash the Power

Prepare to be mesmerized by the sheer power of the H600. With an impressive 303 watts in 8 ohms, a damping factor of 4000, and 2 ohms drive capability, this amplifier has the confidence and ease to drive any speaker to its full potential. The H600's dual mono design provides performance similar to having two separate mono amplifiers within a single unit, ensuring an unparalleled audio experience.

Immersive Soundstage and Precise Preamplification

Hegel's commitment to quality shines through with their meticulous attention to every electronic circuitry within the H600. With a state-of-the-art preamplifier and a SoundEngine2 correction technology, the H600 delivers an audio signal that faithfully replicates the original recording. Prepare to be captivated by an expansive soundstage, incredible dynamic range, and precise bass control that reveals the finest details and nuances in your music.

Uncompromising DAC Technology

The H600's D/A Converter is a bit-perfect design, offering pure audio fidelity without any resampling or upsampling. Shielded by a thick steel plate to minimize interference, this cutting-edge DAC provides unmatched resolution and smoothness for a truly immersive listening experience.

Crafted for Performance and Style

Built with audiophile performance in mind, the H600's aluminum chassis ensures exceptional audio quality. The robust design includes a solid bottom chassis and top cover with vents milled in two layers to enhance rigidity and airflow. High-quality RCA connectors and optimized positioning of analog and digital connectors reduce noise and improve channel separation. The amplifier's large control knobs with touch control offer a seamless and delightful user experience.

Advanced Streaming Options

Keeping ease of use in mind, the H600 offers a comprehensive list of streaming options, including UPnP streaming, Spotify Connect, Airplay 2, Tidal Connect, and Roon Ready (pending). Hegel's highly advanced streaming engine ensures that your amplifier remains updated with the latest streaming options for your music pleasure.

Versatility and Customizability

The H600 is designed to cater to various environments and preferences. Signal sense on all digital inputs, except USB, enables devices to wake the amplifier and set it to the right input automatically. The volume can be limited according to your preferences. Moreover, the remote-control feature allows you to program the amplifier to respond to common TV remotes, making it convenient for everyone in your household to enjoy great TV sound. The H600's firmware updates are always free and automatic, ensuring your amplifier is perpetually up to date.

Connectivity Options Galore

This amplifier boasts an array of analog and digital connections to accommodate a wide range of audio sources. From True Balanced XLR inputs and RCA inputs to LAN network port, USB 32/384 input (supporting DSD256/DoP), optical inputs, coaxial input, and BNC true 75-ohm input, the H600 leaves no room for compromise. Additionally, it offers RCA fixed-level outputs, RCA variable-level outputs, and a BNC fixed-level true 75-ohm digital output for added convenience.
Features
Power output 2*303W in 8 ohms, Dual Mono
Minimum load 2 ohms
Analog inputs 2*Balanced (XLR), 2*Unbalanced (RCA)
Digital outputs 1*Coaxial (BNC) S/PDIF - 24/192
Digital inputs 1*Coaxial (BNC) S/PDIF - 24/192, DSD64(DoP), MQA 8x
1*Coaxial (RCA) S/PDIF - 24/192, DSD64(DoP), MQA 8x
3*Optical S/PDIF - 24/96, MQA 8x
1*USB - 32/384, DSD256(DoP), MQA 8x
1*Network - 24/192, DSD64, MQA 8x
Line level outputs 1*Unbalanced fixed(RCA), 1*Unbalanced variable(RCA)
Streaming AirPlay 2, Spotify Connect, Roon Ready (pending), Tidal
Connect, UPnP
Streaming formats MP3, WAV, FLAC, ALAC, AIFF, DSF, DFF, AAC, PCM, MQA,
Ogg
Frequency response 5Hz-100kHz
Signal-to-noise ratio More than 100dB
Crosstalk Less than -100dB
Distortion Less than 0.005% @ 50W 8 Ohms 1kHz
Intermodulation Less than 0.01% (19kHz + 20kHz)
Damping factor More than 4000 (main power output stage)
Dimensions/weight 17,1cm x 43cm x 44,5cm (HxWxD), 22kg
Dimensions/weight US 6,74" x 16,93" x 17,52" (HxWxD), 48,51 lbs