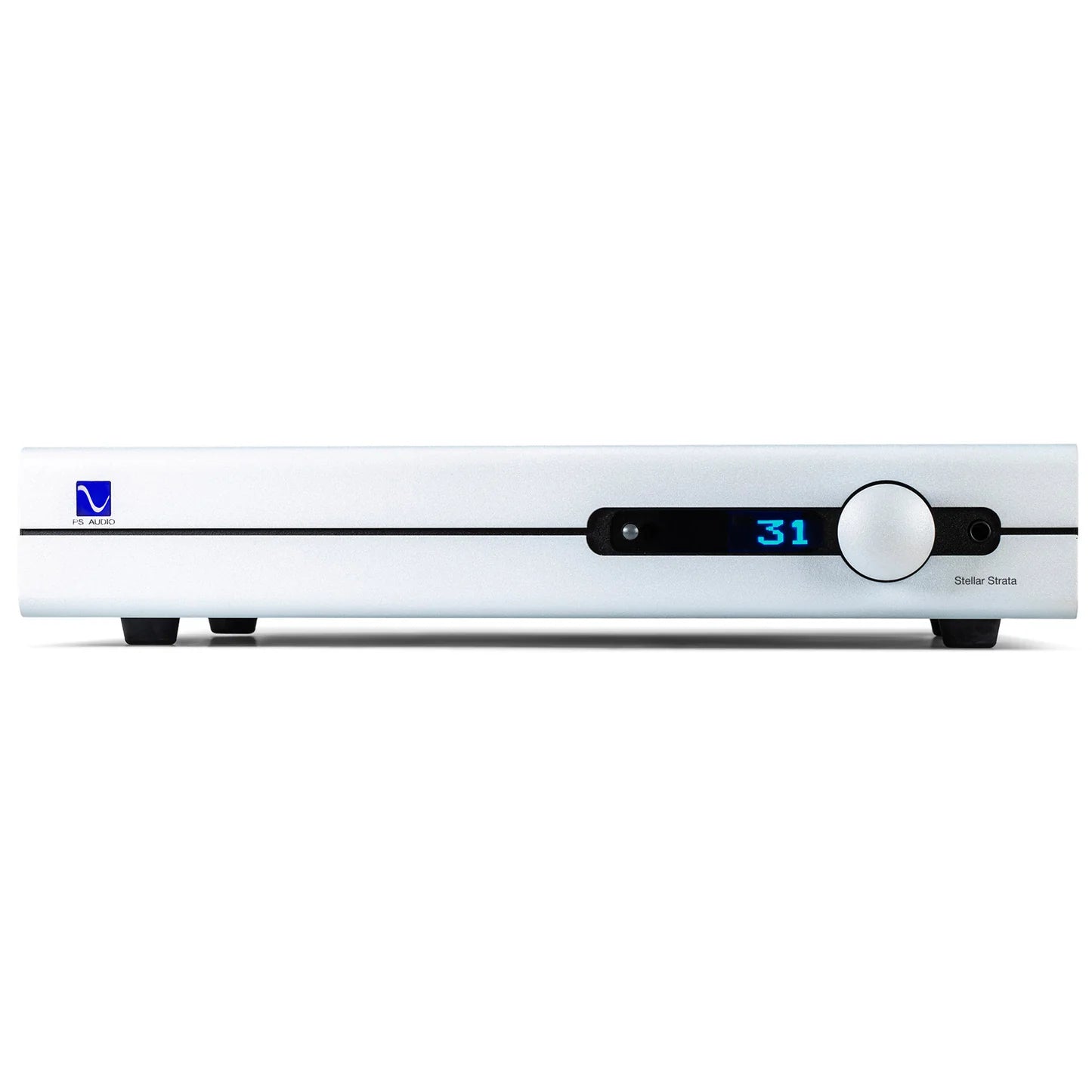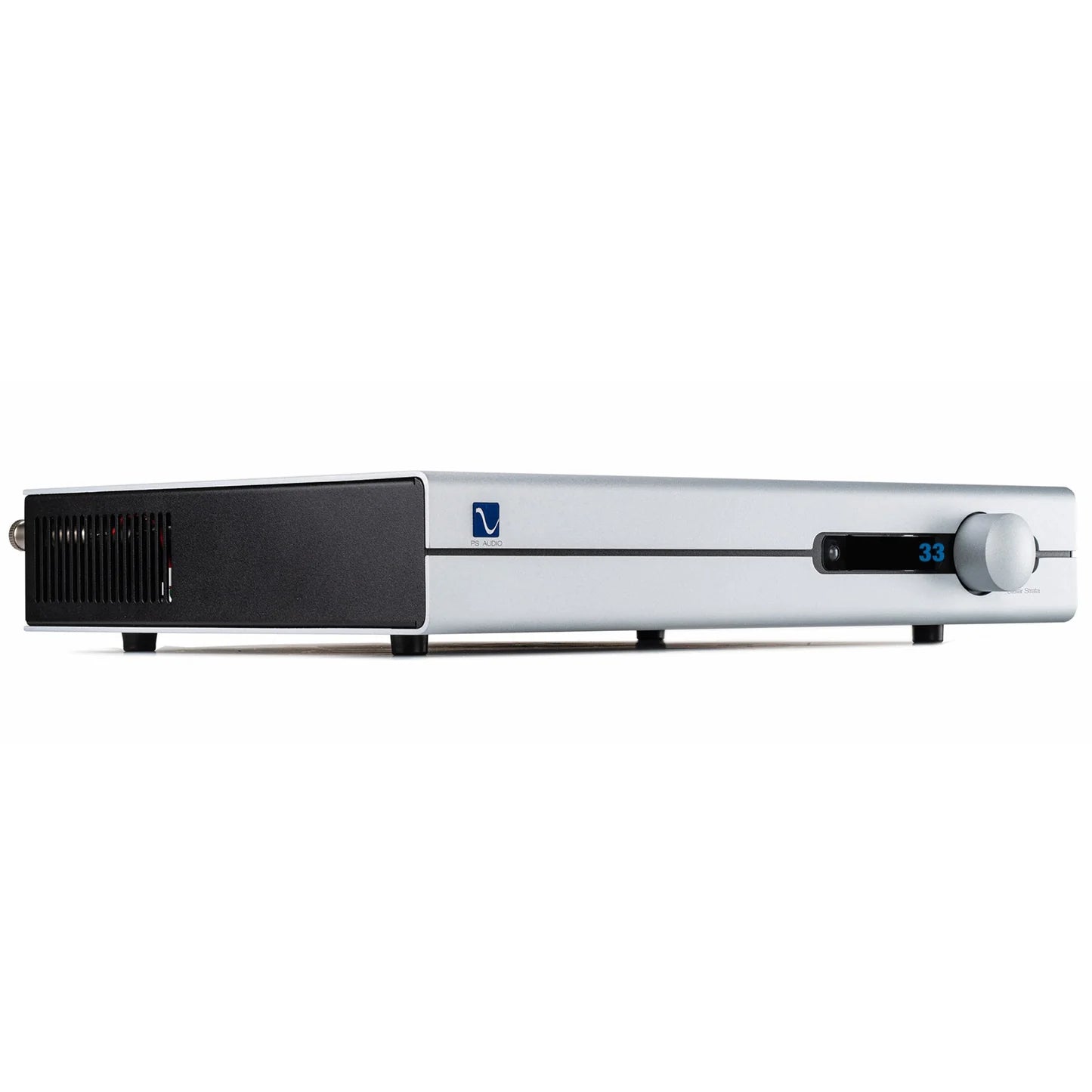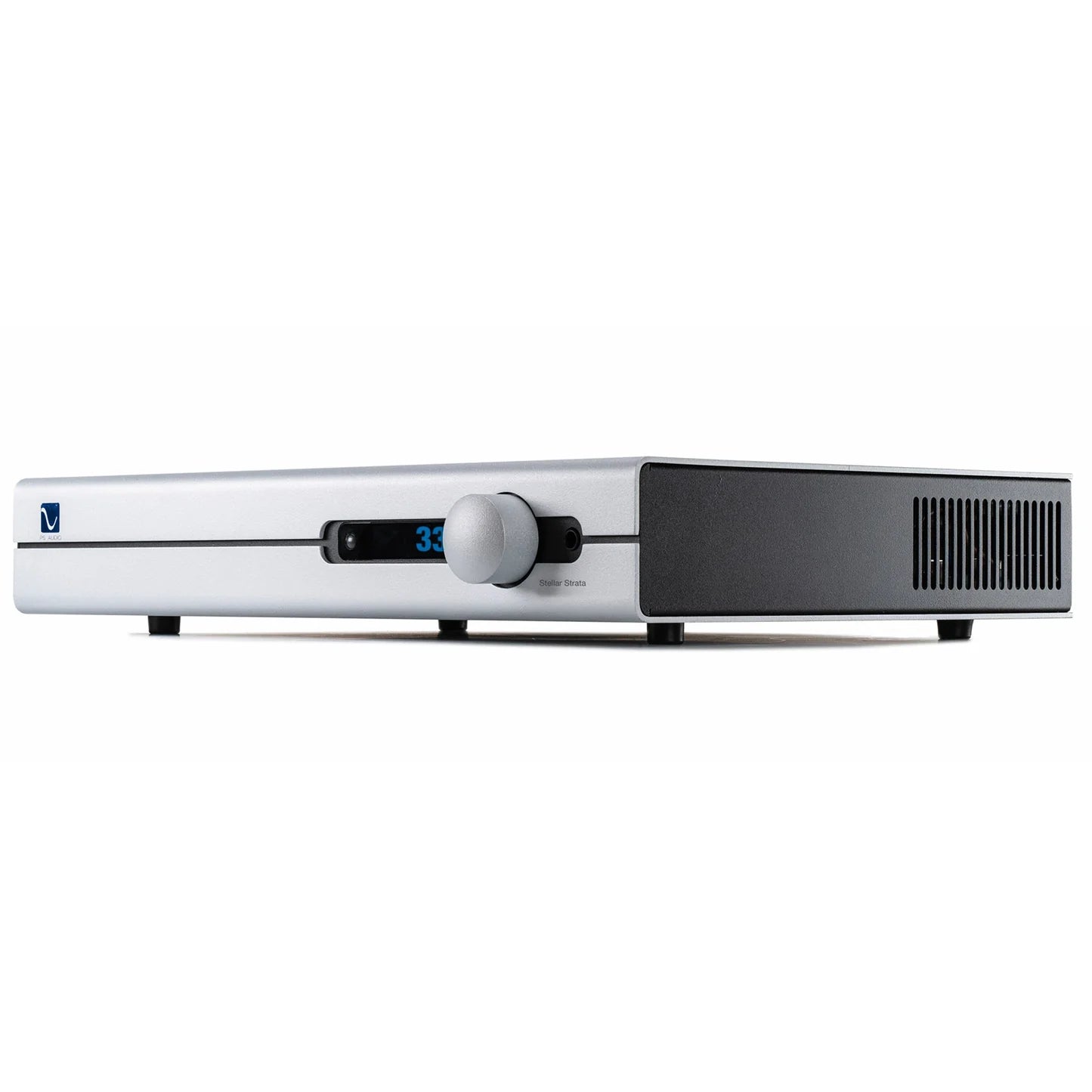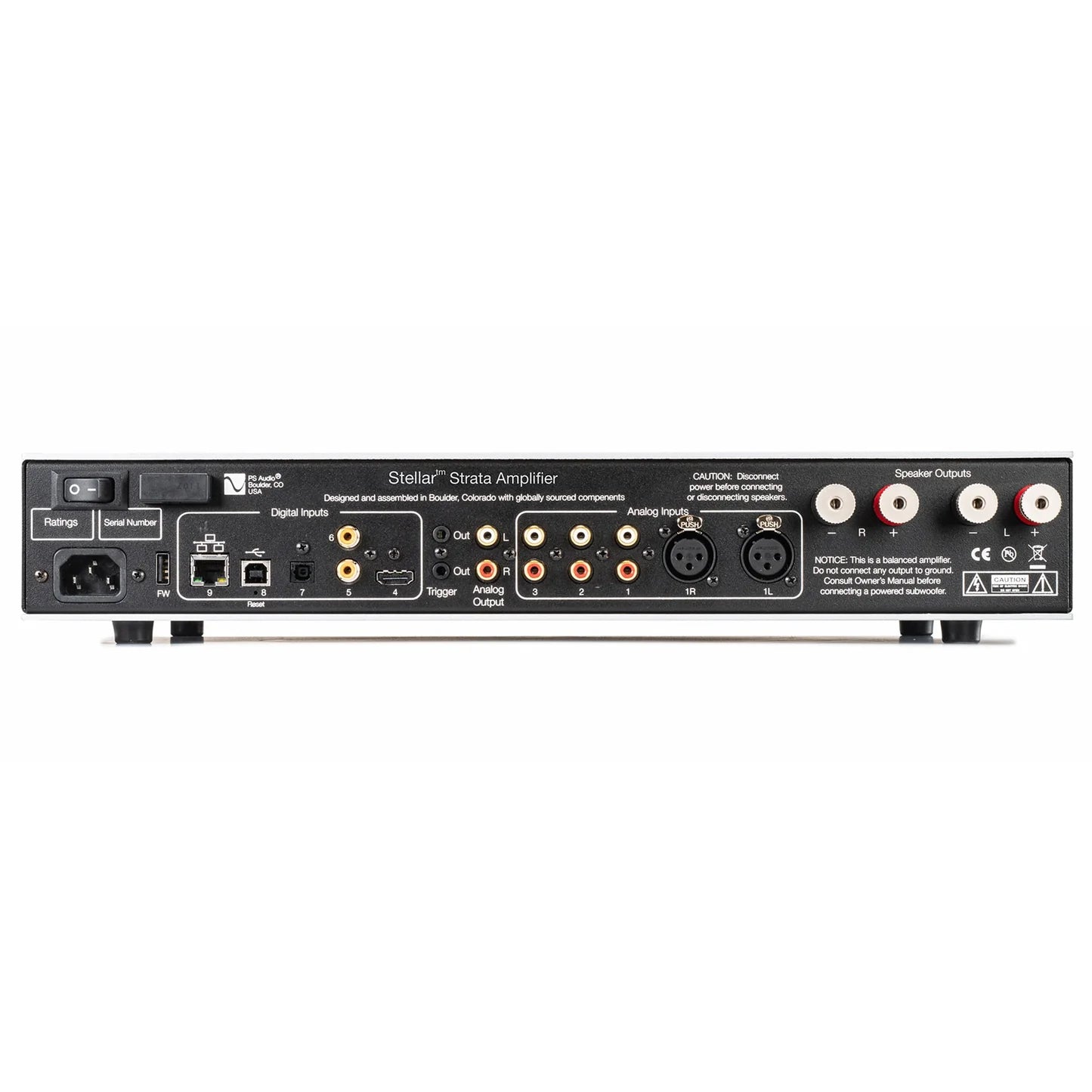 DEMO PS Audio Stellar Strata (Silver)
FREE Ground shipping on any order over $600.00! (Some exceptions apply)
If item is in stock, it will ship within 2 business days, please contact the store to ensure availability.
905-881-7109
Info@audioexcellence.ca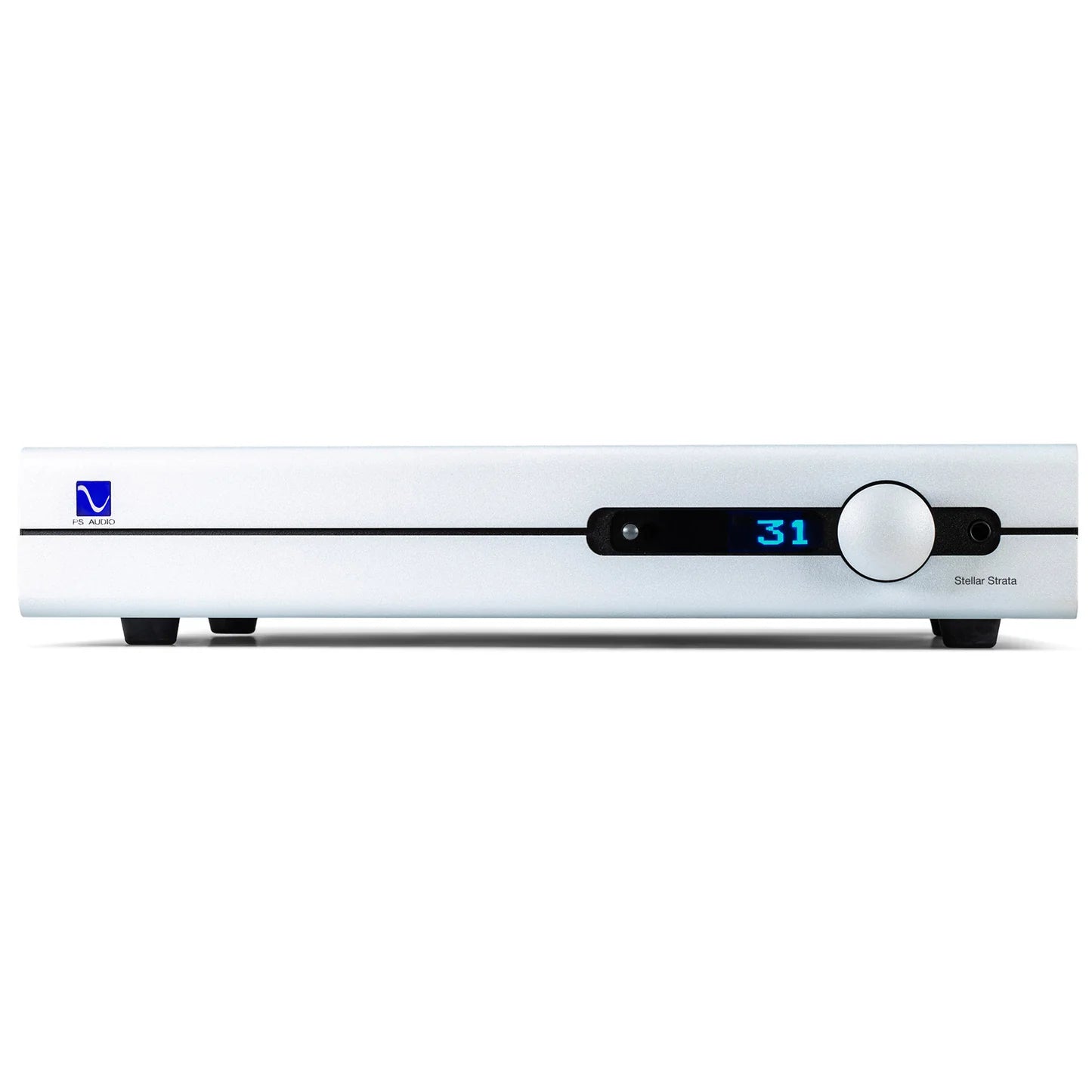 PS Audio Stellar Strata
Please note that this is our demo product in silver. There is only one.

Stellar Strata
The Stellar™ Strata™ combines the benefits of an exceptional analog preamplifier, a full-featured state-of-the-art DAC, a stereo 150 watt per channel power amplifier, and a high-performance streaming module in one gorgeous package. Strata's fully balanced analog preamplifier circuitry, state-of-the-art DAC, no compromise high-definition streamer, and Analog Cell™ based power amplifier create an extraordinarily rich, full-bodied musical experience few products can match. The Stellar Strata is the perfect foundation for those unwilling to compromise sound quality. Rich. Lush. Powerful. A music lover's answer to spiraling cost-no-object equipment without sacrifice.

Design
The idea of combining a cutting edge DAC, full-featured analog preamplifier, high-definition streaming module, and a robust 200 watt per channel power amplifier was the basis of the Stellar Strata™ design imperative. We wanted an easy, simple, no-compromise musical experience whether streaming high-resolution audio from Tidal or exploring the millions of choices on Spotify, or plugging into a Stellar Phono. "Just add speakers" became engineering's rallying cry. Strata holds true to its promise of easy connectivity. Download the PS Connect app onto your mobile device, point Strata to your home WIFI network, connect your speakers or headphones, and music filled with the rich textures and toe-tapping energy you've always hoped for will delight even the most critical music lover.
Features
- CLASS A BALANCED ANALOG PREAMPLIFIER
- FULL FUNCTION DAC
- BUILT IN STREAMING SERVICES
- CLASS A HEADPHONE AMPLIFIER
- 150 WATT PER CHANNEL POWER AMPLIFIER
- PS CONNECT MOBILE CONTROL APP
- BUILT IN WIFI
- HIGH RESOLUTION UP TO 96KHZ
- TIDAL / SPOTIFY
- I2S INPUT
- FOUR DIGITAL INPUTS
- DIGITAL LENS TECHNOLOGY
- DSD DIRECT THROUGH I2S
- 192KHZ ASYNCHRONOUS COAX INPUT
- 384KHZ ASYNCHRONOUS USB
- HIGH CURRENT CLASS A HYBRID OUTPUT STAGE
Weight & Dimensions
- Unit Weight 13.5 lbs [6.1 kg]
- Unit Dimensions 17" x 12" x 3"
- Shipping Weight 17 lbs [7.7 kg]
- Shipping Dimensions 23"x 18" x 9"