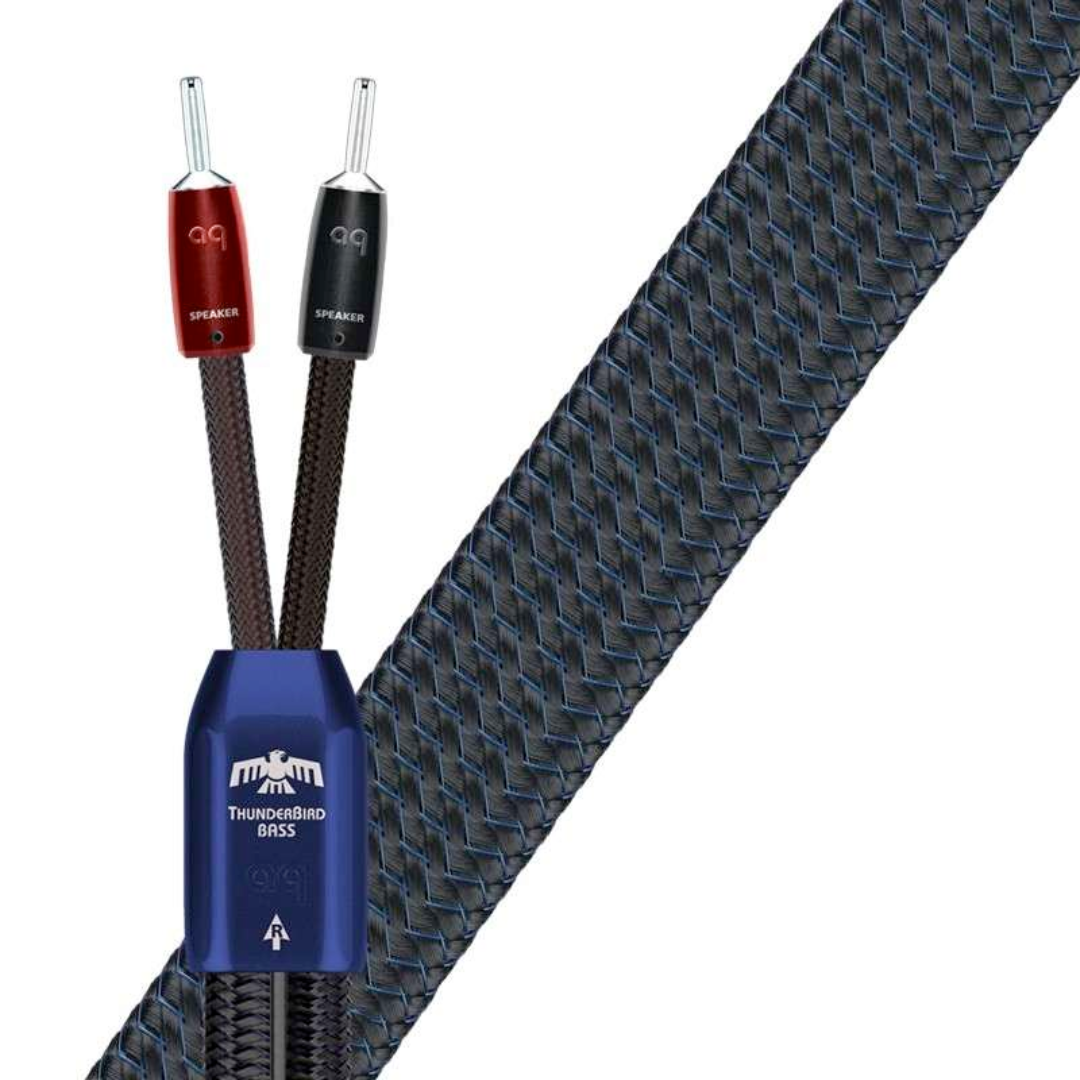 AudioQuest ThunderBird BASS Speaker Cable - Sold as a Pair
FREE Ground shipping on any order over $600.00! (Some exceptions apply)
If item is in stock, it will ship within 2 business days, please contact the store to ensure availability.
905-881-7109
Info@audioexcellence.ca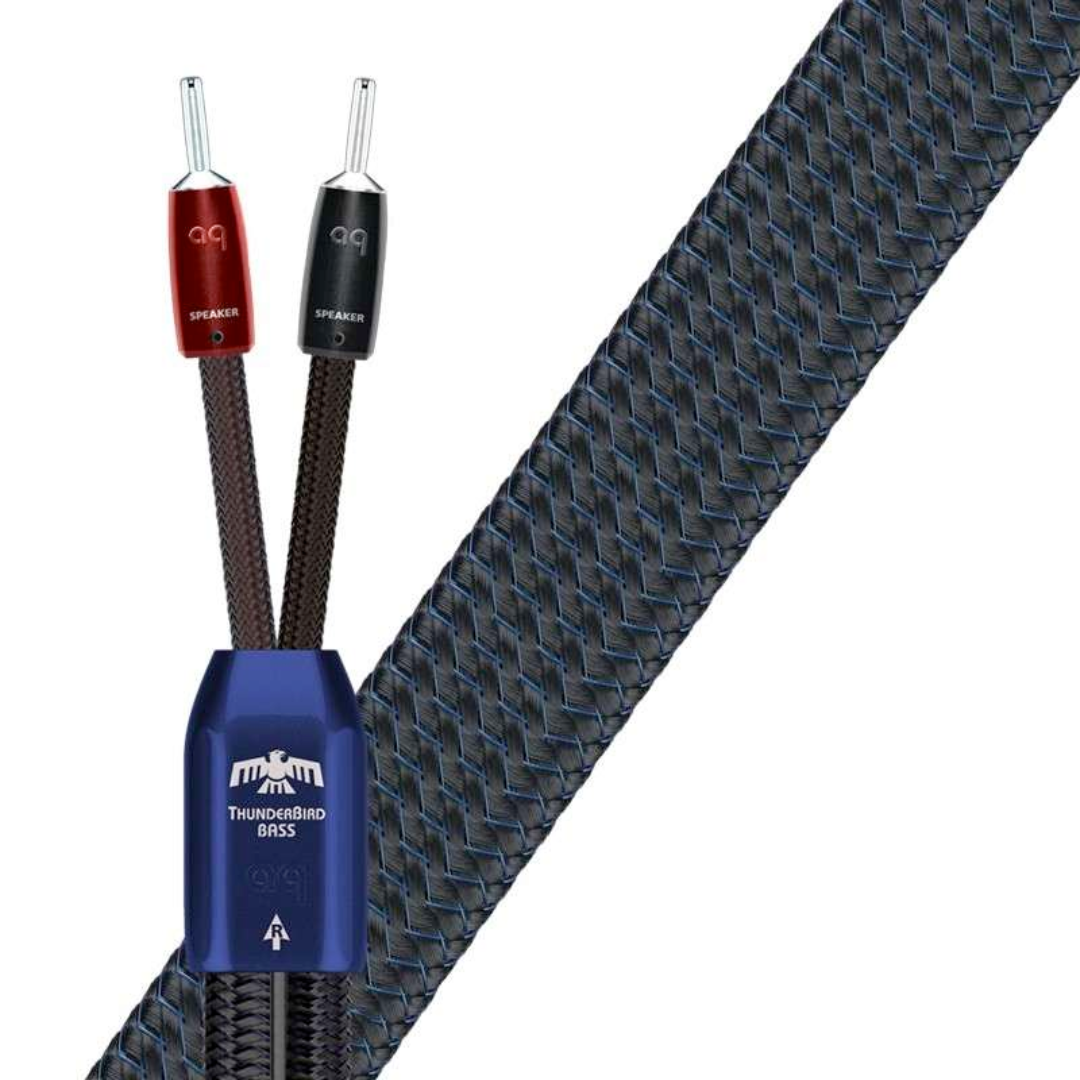 AudioQuest Thunderbird BASS Speaker Cable
*SOLD AS A PAIR*

ThunderBird BASS with RF/ND-Tech is an ideal cable for the Bass and Midrange inputs of a Bi-Wirable or Tri-Wireable loudspeaker when used in combination with ThunderBird ZERO Full-Range cable on the treble input.
Features
- RF/ND-TECH (PATENTED RADIO-FREQUENCY GROUND-NOISE DISSIPATION) MINIMIZES CIRCUIT MISBEHAVIOR BY CANCELLING INDUCED RF NOISE

- SOLID PERFECT-SURFACE COPPER+ (PSC+) CONDUCTORS

- 72v Dielectric-Bias System (DBS)

- ZERO-TECH (NO DEFINED CHARACTERISTIC-IMPEDANCE) FOR UNCOMPRESSED CURRENT TRANSFER AND LINEAR NOISE-DISSIPATION

- THUNDERBIRD BI-WIRING

- CARBON-BASED LINEARIZED NOISE-DISSIPATION SYSTEM (NDS)

- MYTHICAL CREATURE COLD-WELDED TERMINATIONS