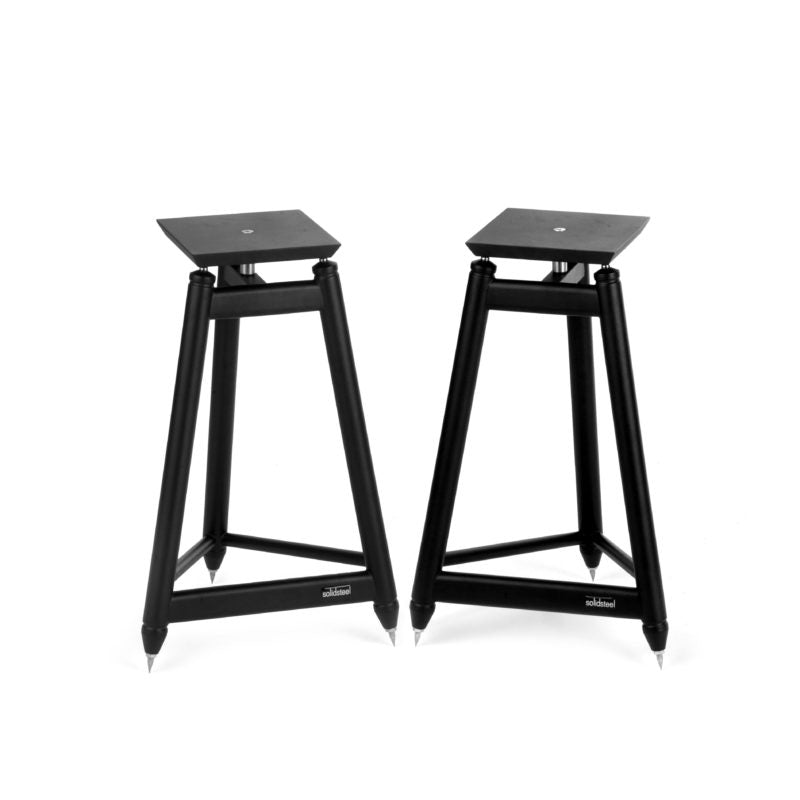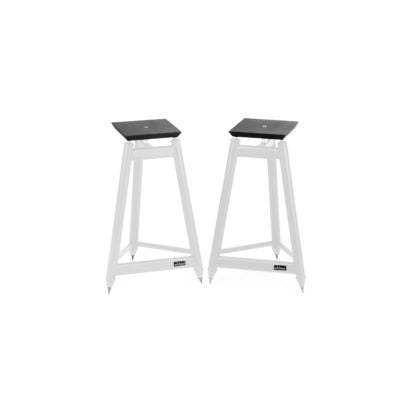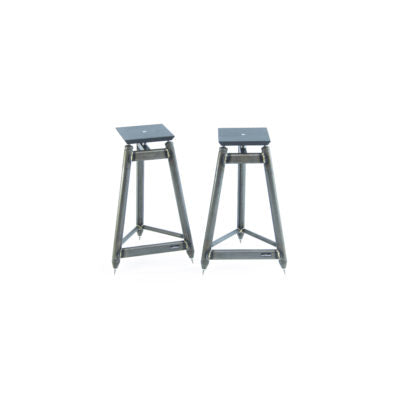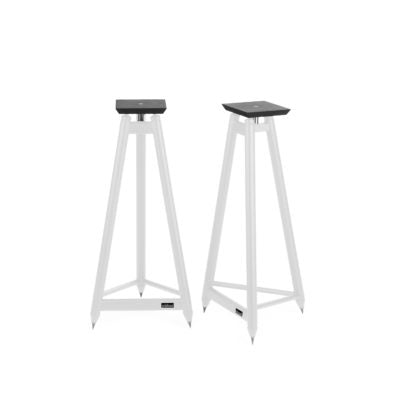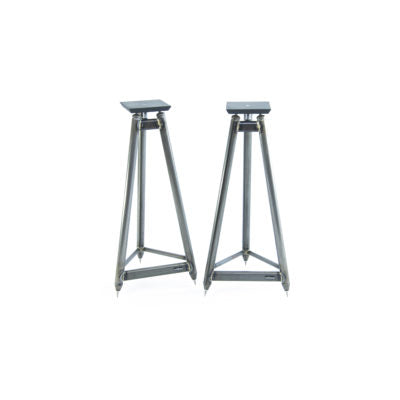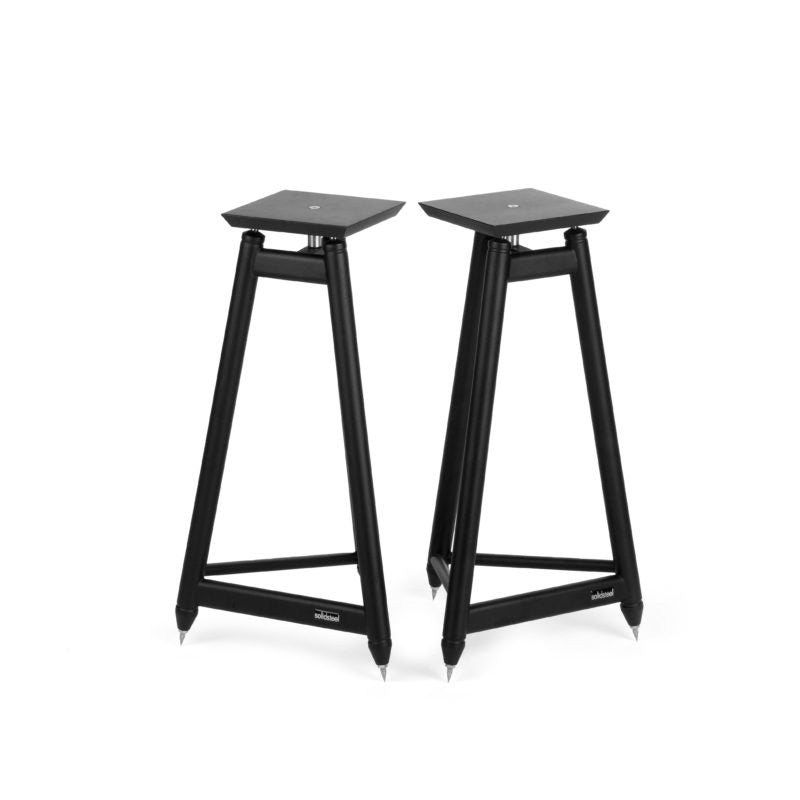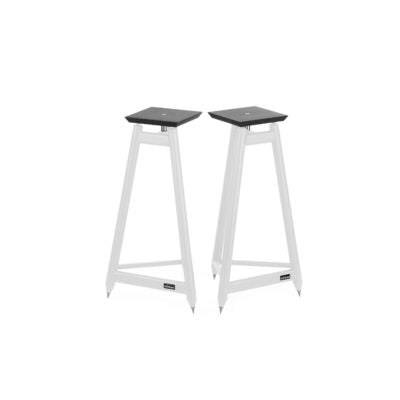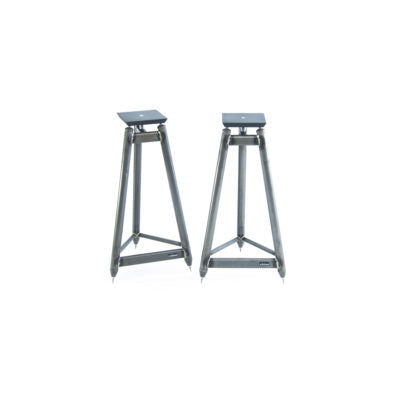 Solid Steel - SS Series Speaker Stands
FREE Ground shipping on any order over $600.00! (Some exceptions apply)
If item is in stock, it will ship within 2 business days, please contact the store to ensure availability.
905-881-7109
Info@audioexcellence.ca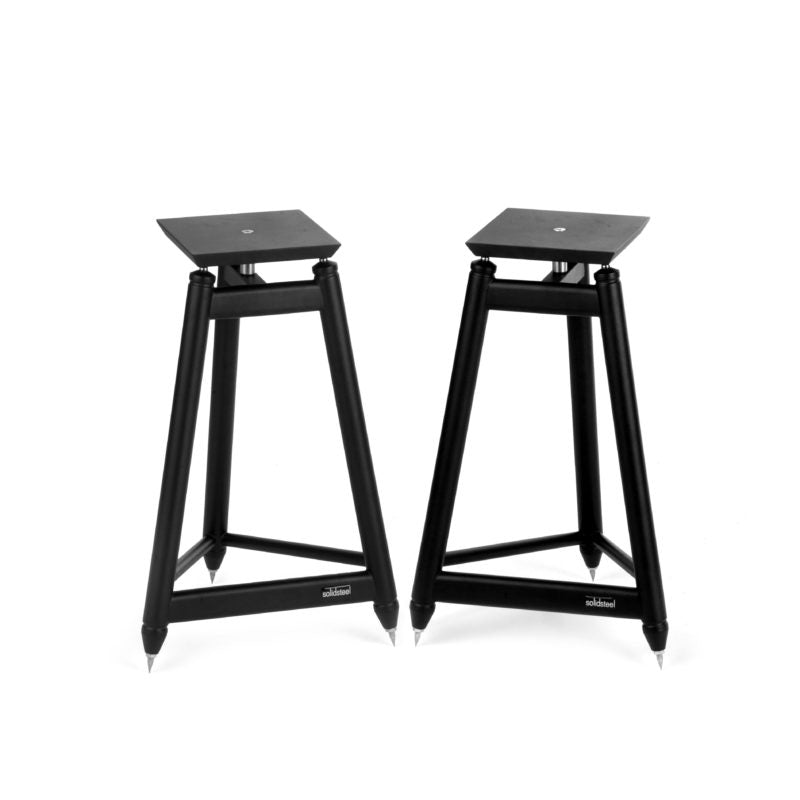 Solid Steel - SS Series Speaker Stands
Elevate your audio experience to new heights with the Solidsteel SS Series speaker stands, designed to provide the perfect positioning and support for monitor-type loudspeakers. When it comes to achieving optimal performance from your speakers, height, stability, and proper decoupling are paramount. The SS Series stands address these critical needs, ensuring your monitor speakers deliver the best sound quality possible. These stands feature three tubular supports with crimped steel bars and removable stainless steel spikes, allowing you to fine-tune their stability and acoustic characteristics by filling them with damping material. The interchangeable MDF top plate ensures compatibility with a wide range of loudspeakers, while high-precision steel ball bearings provide effective decoupling between the chassis and the shelf.

What sets the SS Series apart is its rich history and exceptional craftsmanship, dating back to 1992 when our founder Moreno Conti produced the first serial production. These legendary tripods are meticulously assembled using traditional brass welding techniques, ensuring unparalleled quality and uniqueness. Each stand is a labor of love, taking approximately 15 minutes to craft, with all components meticulously prepared for processing. To enhance your experience, the SS stands come with "Pata-fix®" to securely fasten your speakers to the top plate. Ideal for medium to large-sized bookshelf and monitor loudspeakers, including iconic models like the JBL L100 CLASSIC®, BBC LS5/8, and LS5/9 speakers, the Solidsteel SS Series stands are an essential addition to your audio setup, delivering unparalleled performance and aesthetics.



*SS Top Plates available for: 6.3" and 7.5"
Weight & Dimensions
Three-leg plate in Flat Black, White & Raw finish;

MDF top plate in Flat Black finish;

Stainless steel vertical tubular supports with anti-resonant finish;

Height-adjustable, stainless steel spikes;

Weight: 11,5 Kg | 25.35 lbs

Finish: Black or White
Outer Dimensions mm | inch:

W 330 (13) H 525 (20,7) D 310 (12,2) - W 330 (13) H 725 (28,5) D 310 (12,2)

Inner Shelves Dimensions mm | inch:

W 190 (7,5) D 190 (7,5)