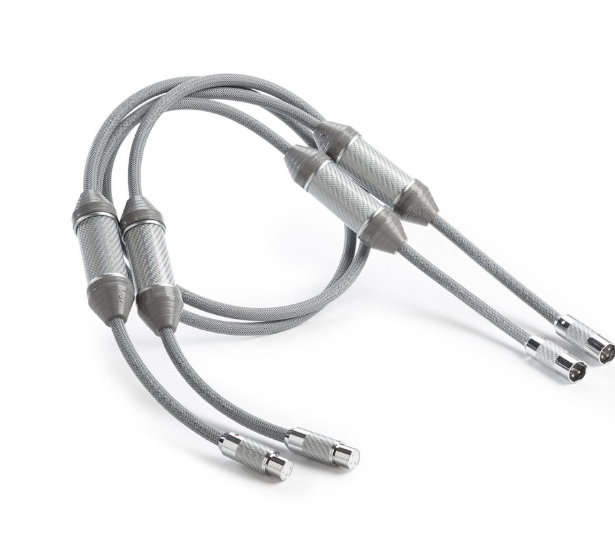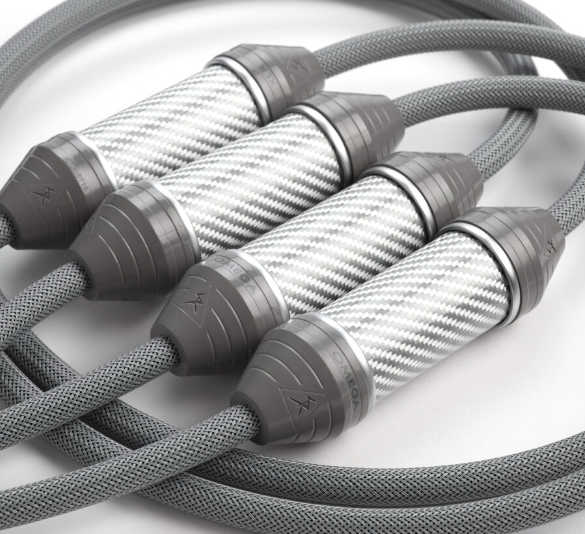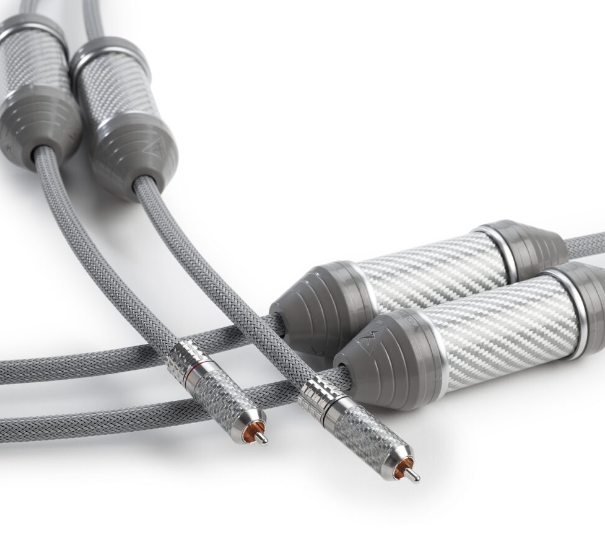 Shunyata OMEGA Interconnect (XLR or RCA)
FREE Ground shipping on any order over $600.00! (Some exceptions apply)
If item is in stock, it will ship within 2 business days, please contact the store to ensure availability.
905-881-7109
Info@audioexcellence.ca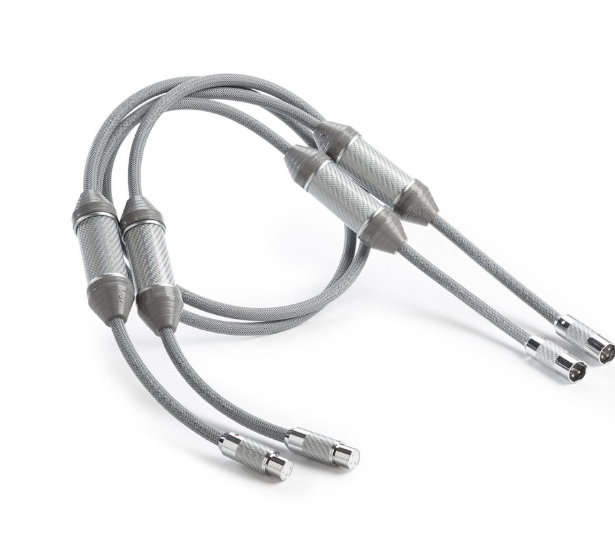 Shunyata OMEGA Interconnect (XLR or RCA)
*Each additional 0.25m costs an additional $550, please contact us if you would like to purchase an alternative length.

Introducing Omega Interconnects: Redefining the Art of Sonic Purity

For over a quarter-century, the visionary designer Caelin Gabriel embarked on an unwavering mission to create the perfect signal conductor. He left no stone unturned, tirelessly testing countless conductor types without any cost constraints. Finally, the revelation occurred when the purest form of single-crystal OCC silver met Shunyata Research's groundbreaking Kinetic Phase Inversion Process™. When extruded using Shunyata Research's innovative VTXTM (virtual-tube) geometry, Gabriel discovered a conductor that stands as the purest-sounding, most distortion-free masterpiece he had encountered in over 25 years of tireless testing.

But the ingenuity didn't stop there. Gabriel enriched this discovery with an improved version of the patented ΞTRON® circuit, a technology proven to measurably enhance square-wave response. Each Omega Interconnect boasts patent-pending Transverse Axial Polarizer (TAP) technology, significantly reducing EM field distortion. To complete the masterpiece, Shunyata Research commissioned the precision manufacture of platinum-plated solid copper connectors, and the Omega interconnects undergo Shunyata's proprietary KPIPTM process, dramatically reducing burn-in time.

The outcome? A cabling system that stands as the culmination of the world's most extensive research and technological advancement.

**Unmatched Performance**
Omega Interconnects, true to their name, paint an enchanting sonic portrait without any interference. These cables do not editorialize, equalize, or highlight; they offer an unmistakable purity of tone, capturing the very essence of a musical performance. With Omega Interconnects, you'll experience a stunning sense of realism and dimensional space, as if the recordings themselves were mastered at a staggering 32/384 kHz resolution compared to the conventional 16/44.1 kHz. These interconnects convey even the subtlest shifts in micro-dynamics while seamlessly delivering explosive bass transitions, all against a backdrop of velvet silence. Whether it's the loudest crescendo or the softest whisper, Omega Interconnects render sound as if it's untethered from the confines of electronic systems. The music ebbs and flows with a natural, unforced, and grain-free realism that you must experience to fully appreciate.

**Perfect for the Connoisseurs**
Omega Interconnects are precision-designed to deliver an unparalleled level of performance when paired with state-of-the-art speakers and electronics. The unique science and technologies within Omega set a new standard, transcending the capabilities of conventional designs.

**Cutting-Edge Technology**
**ΞTRON®:** This groundbreaking technology from Shunyata Research eliminates dielectric absorption and re-radiation in signal transmission. With its dual signal paths and electric field compensation circuit, ΞTRON® ensures the integrity of the source signal, even over extended cable runs.

**2022-hybrid-tap-cmode:** To achieve the purest signal possible, Shunyata Research combines the patent-pending TAP technology and CMode filter into a single hybrid module. The TAP polarizer reduces polarization distortion, while the CMode filter simultaneously minimizes high-frequency noise distortion. The result? Analog ease and palpable background silence that bridge the gap between digital and analog front-end performance.

**ArNi® and Ohno Wire:** These wires, crafted with the utmost precision and care, offer the highest purity of copper available. ArNi® is formed in virtual hollow tubes, eliminating skin effects and eddy current distortions, while Ohno wire's single crystalline structure ensures exceptionally pure, grain-free sonic qualities.

**KPIP Blackbird Processor:** Shunyata Research's proprietary Kinetic Phase Inversion Process reduces burn-in time and dramatically improves sonic performance, delivering a relaxed and life-like presentation that's second to none.

Omega Interconnects represent the pinnacle of audio excellence, where science and art unite to redefine the very essence of sonic purity. Elevate your audio experience to new heights with Omega – the perfect conductor for a flawless musical journey.
Weight & Dimensions
**XLR SPECIFICATIONS**
Cable Type: ΞTRON® twin-axial

Conductors: Single-crystal OHNO Silver

Shields: Silver plated copper, 95% coverage

Dielectric: fluorocarbon

Connectors: Carbon fiber, Platinum plated Connectors on grey/platinum finish and Gold plated Connectors on black/gold finish

TAP Modules: 2 per cable

KPIP Processing: 8-days

Standard Length: 1.00 meters

Color theme: grey/platinum or black/gold

Safety Assurance:
Continuity and polarity tests – by two technicians
HiPOT tests insulation breakdown @ 1,200 VAC



**RCA SPECIFICATIONS**

Cable Type: ΞTRON® coaxial

Conductors: Single-crystal OHNO Silver

Shields: Silver plated copper, 95% coverage

Dielectric: fluorocarbon

Connectors: Carbon fiber, Platinum plated Connectors on grey/platinum finish and Gold plated Connectors on black/gold finish

TAP Modules: 2 per cable

KPIP Processing: 8-days

Standard Length: 1.00 meters

Color theme: grey/platinum or black/gold

Safety Assurance:
Continuity and polarity tests – by two technicians
HiPOT tests insulation breakdown @ 1,200 VAC