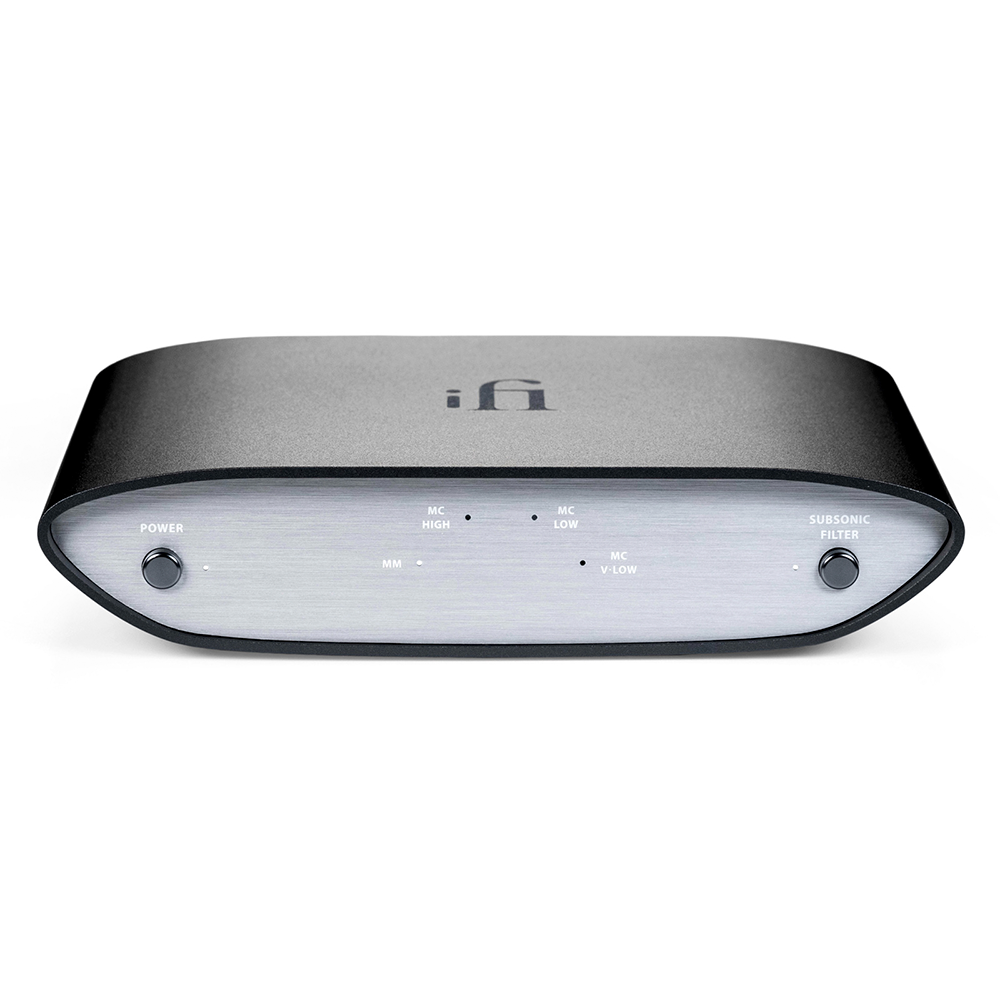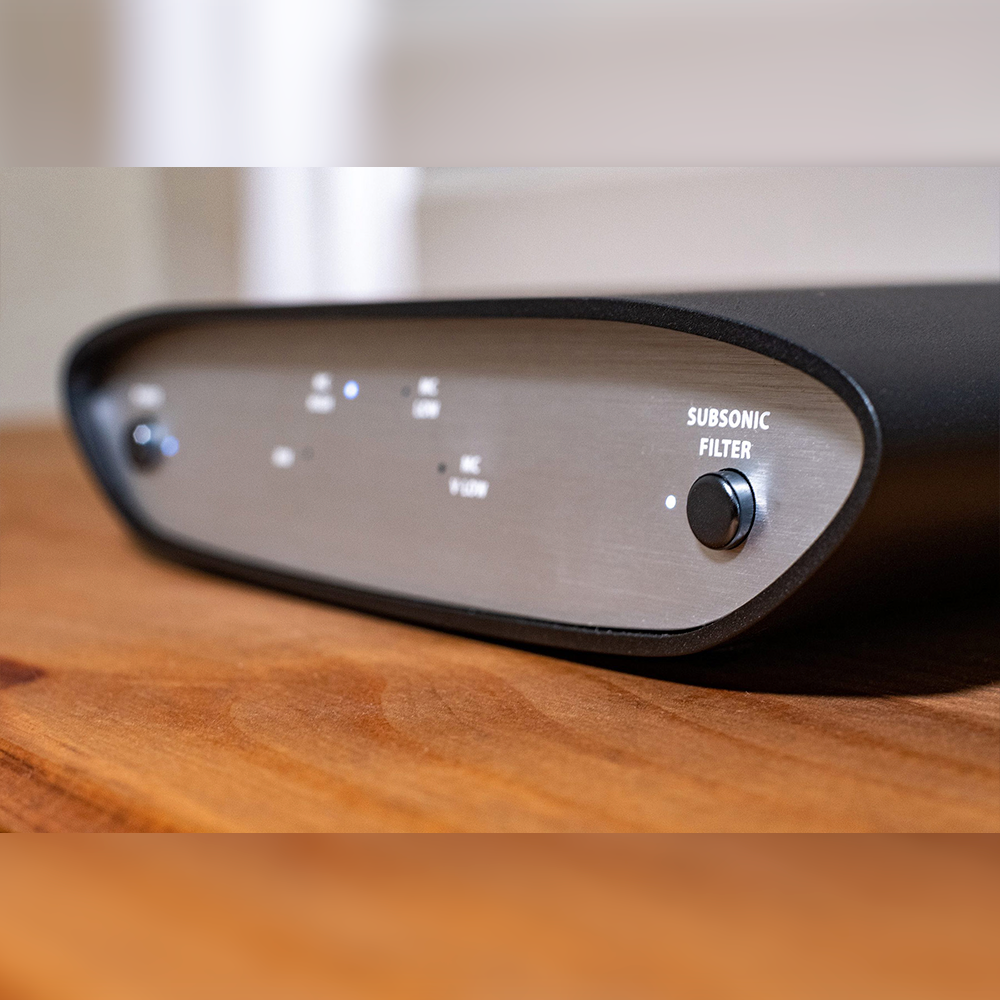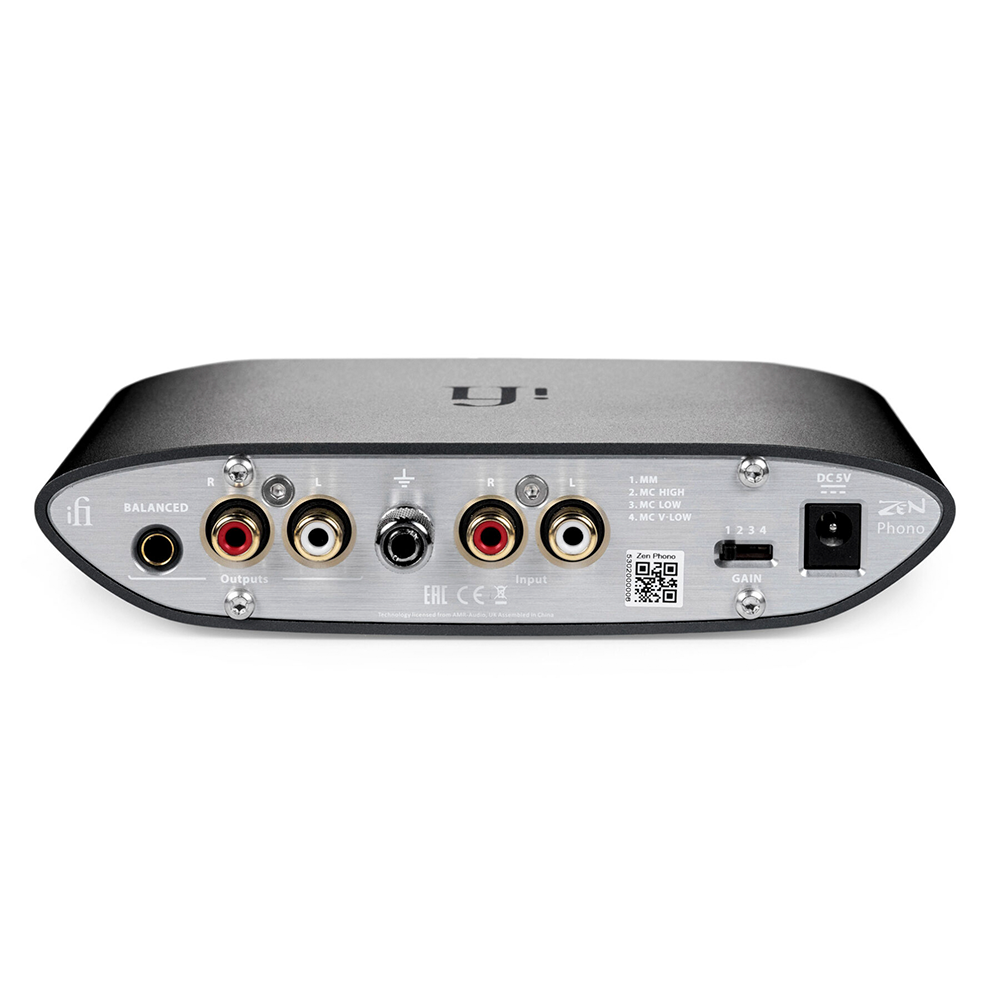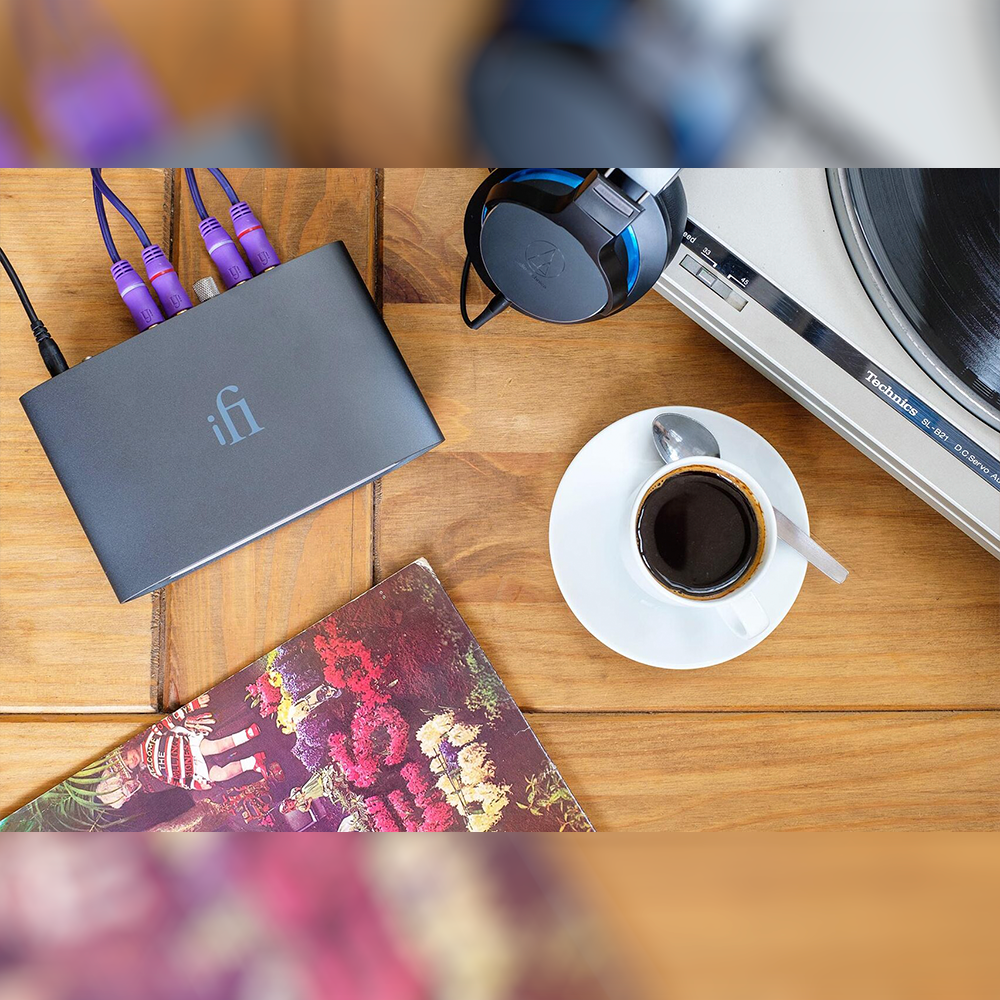 iFi ZEN Phono
FREE Ground shipping on any order over $600.00! (Some exceptions apply)
If item is in stock, it will ship within 2 business days, please contact the store to ensure availability.
905-881-7109
Info@audioexcellence.ca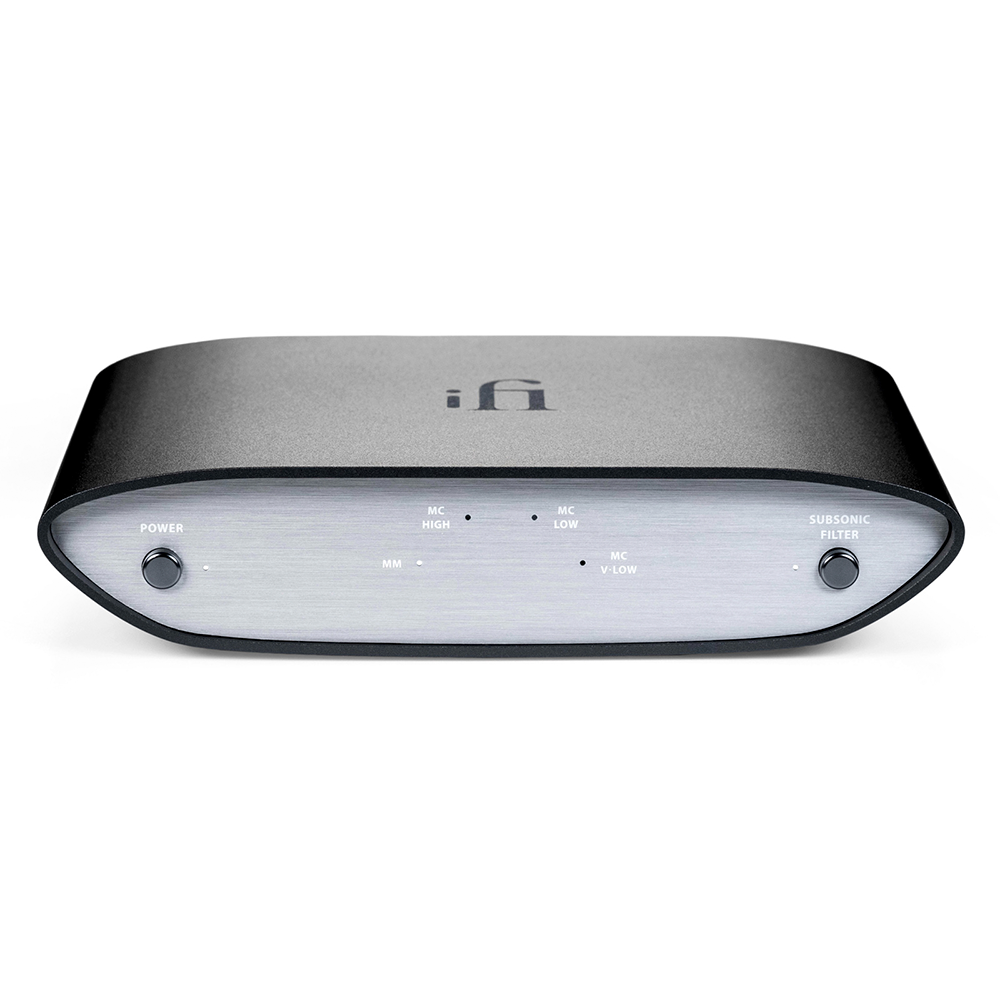 Spec'd to make you smile
Unlike any other entry-level phono stage. The ZEN Phono has:
MM/MC from 36dB >72dB gain. Super-silent noise floor -151dBV
Precise RIAA with Balanced output, performance comparable to +$1k phono stages
AI sub-sonic filter. Addresses warp without eliminating bass or causing phase issues

LPs + ZEN = Magical combo.
You've spent years building your dream LP collection. We know because we have done the same!
The ZEN Phono is a wonderful enhancement to your vinyl setup. It will max out every MM/MC cartridge.
Choc full of AMR/iFi trickle-down vinyl technology, it will have you poring over your LPs into the wee, small hours.
Hissless whisper
Flagship phono amplifiers create their own power supply off the mains, like a mains regenerator. This is fundamental to a well-designed phono stage. Without this, it will struggle to amplify the signal without added noise. This is why phono stages 'hiss' so annoyingly.
Unusually, the ZEN Phono has its own high-tech clean power supply. It creates a 1.2MHz power supply (20,000x mains frequency of 60Hz). In this circuit, a 10uF filtering capacitor = 200,000uF at lower, audible frequencies. With serious levels of noise filtration, it performs at the level of well-designed LC filtering circuits as found in classic tube amplifiers. Further, located on its own 'island' PCB, it is isolated so there is no noise pollution of the analogue stage.
Just super clean +/- 12V DC.
Measured EIN (Equivalent Input Noise) is -151dBV. It is 20dBV quieter than some Stereophile Class A+ phonos which are -131dBV.

Specifications
Power DC 5V (centre pin +ve)
Digital inputs USB3.0 Type B (USB2.0 compatible) S/PDIF (coaxial, TOSLINK optical) Bluetooth 5.1 (aptX, aptX HD, aptX Adaptive, aptX LL, LDAC, LHDC/HWA, AAC and SBC codec)
Analogue outputs Coaxial, Audio RCA L/R 4.4 Balanced Lineout
Frequency Response 5Hz - 80kHz ±3dB
Outputs 4V / 2V max. (BAL/UnBAL)
Output Impedance ≤72Ω/36Ω (BAL/UnBAL)
Power consumption No Signal ~0.7W/Max Signal ~1W
Weight & Dimensions
158 x 100 x 35 mm
6.2" x 3.9" x 1.4"

485g
1.1 lbs