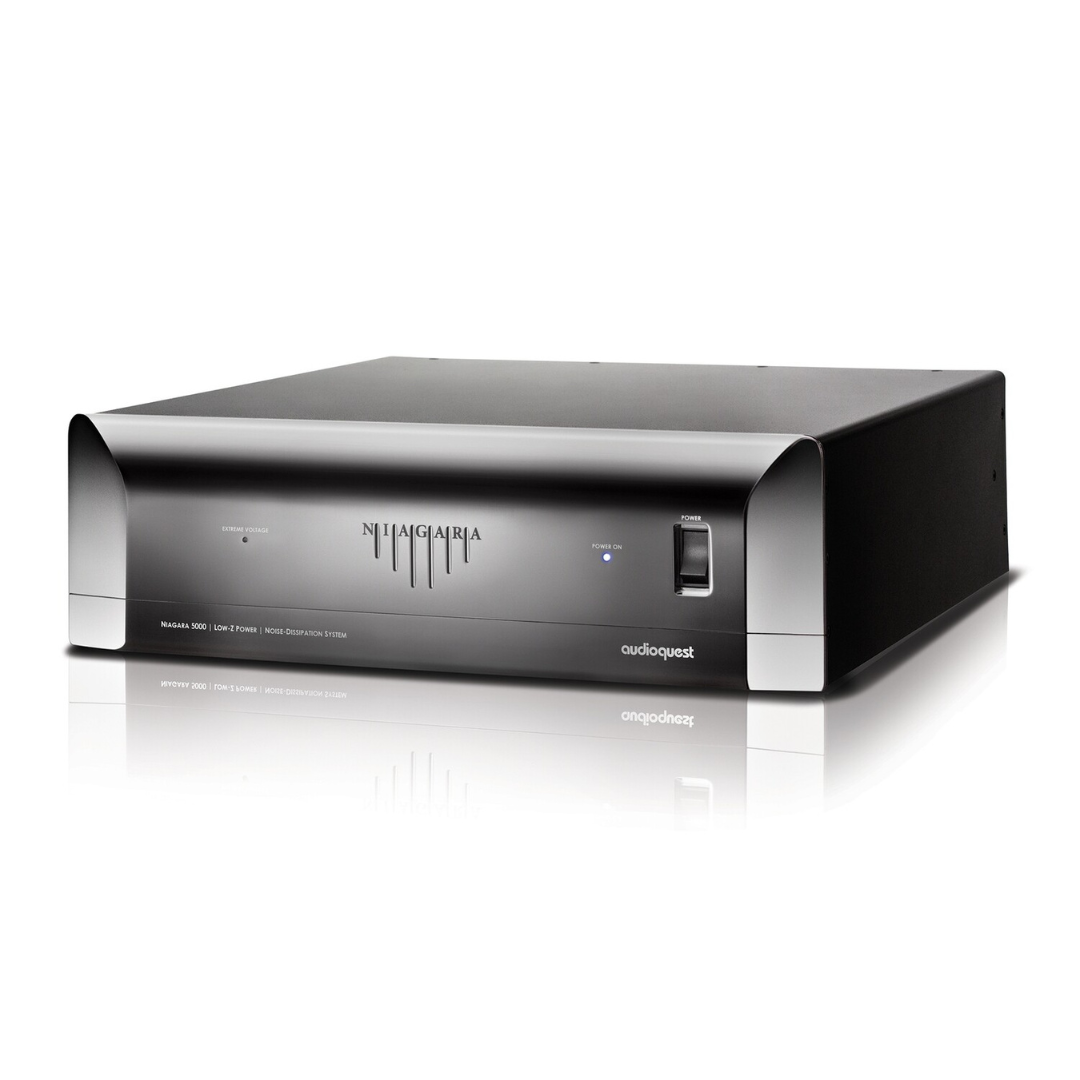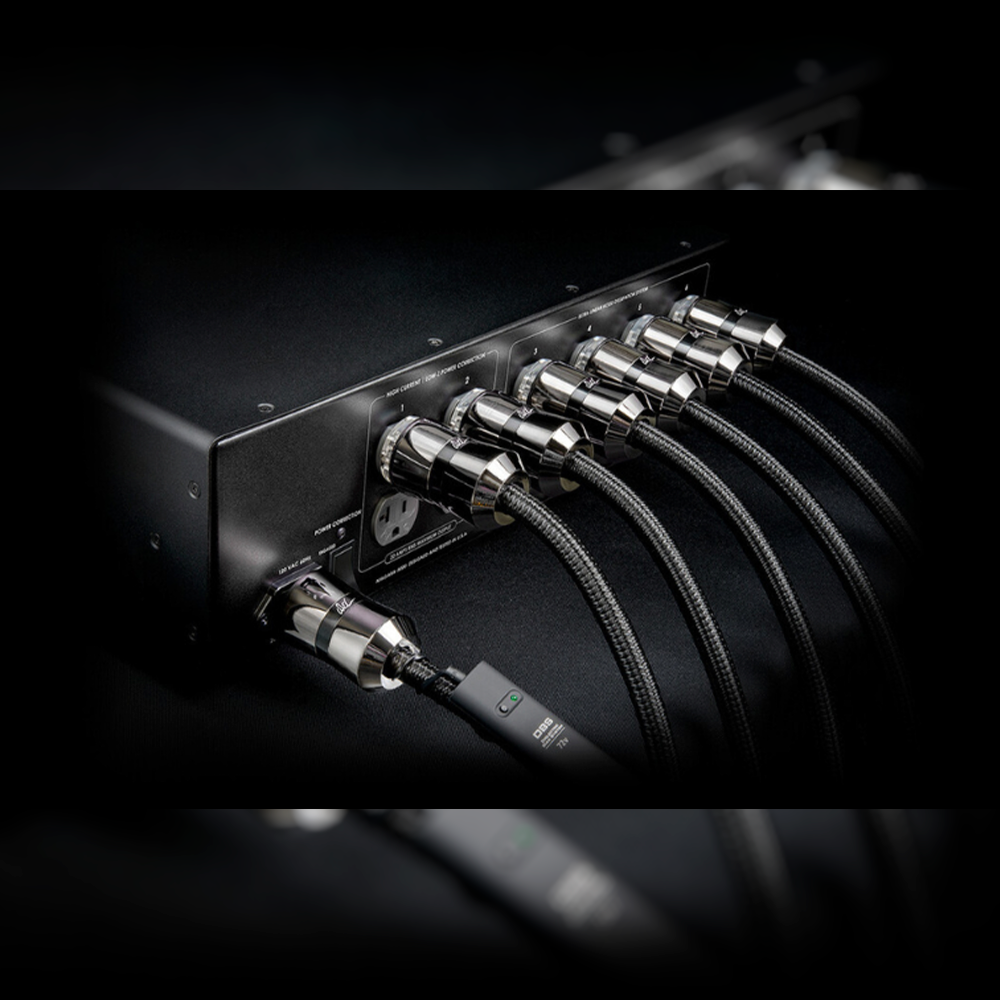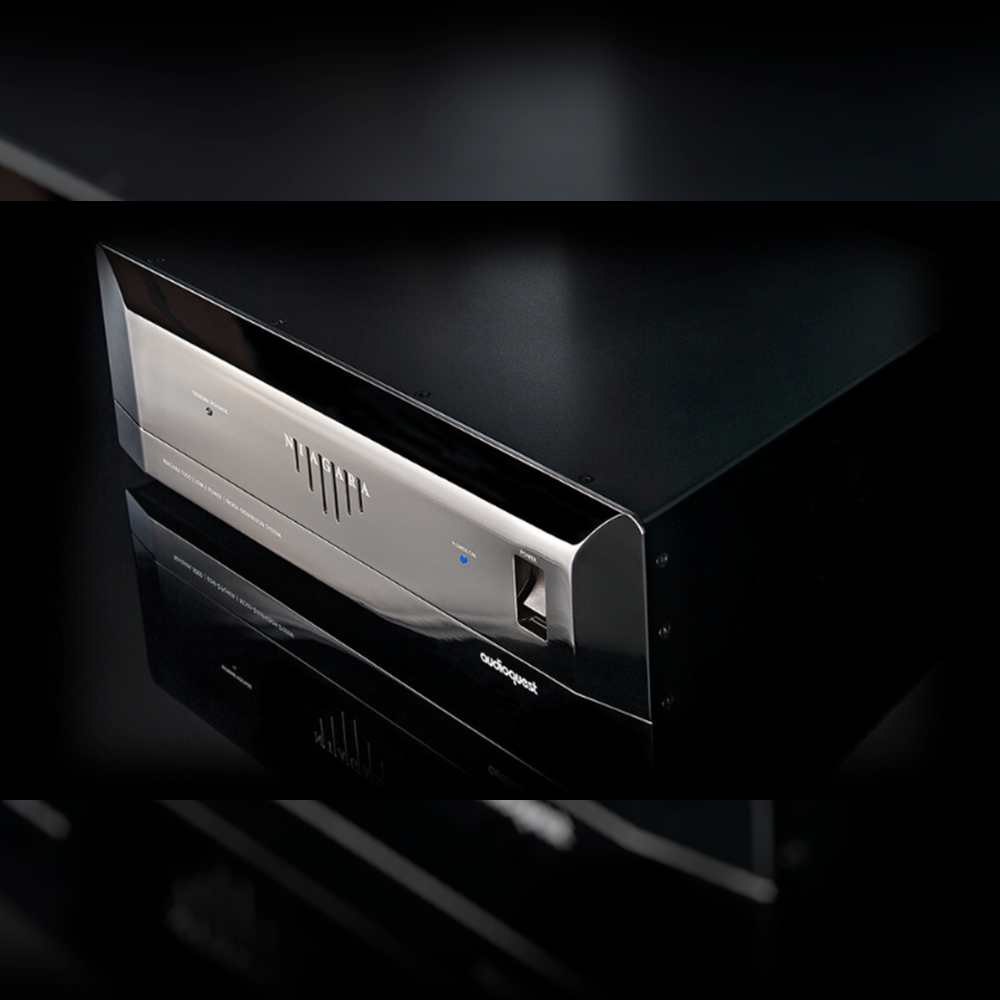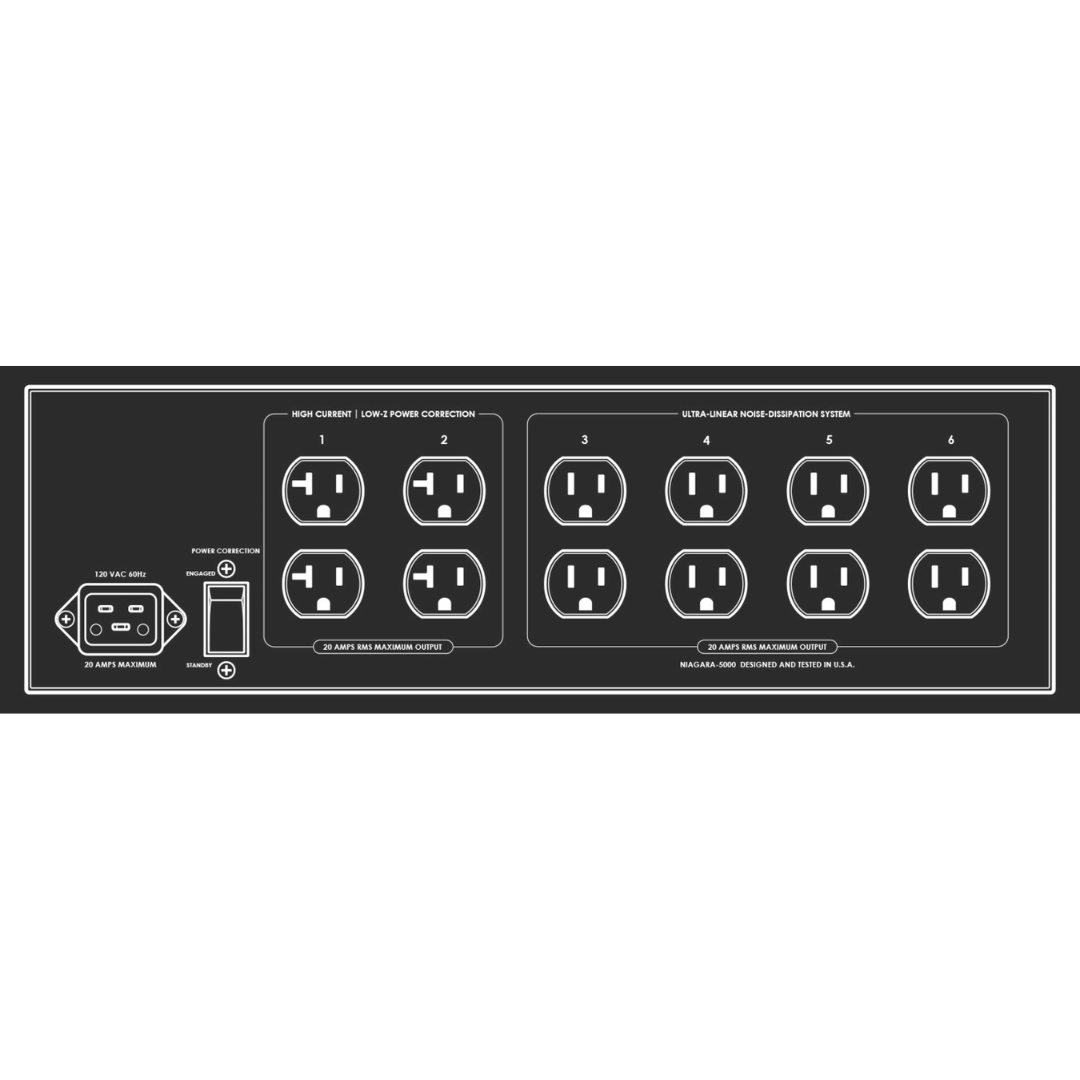 AudioQuest Niagara 5000 AC Power Conditioner
FREE Ground shipping on any order over $600.00! (Some exceptions apply)
If item is in stock, it will ship within 2 business days, please contact the store to ensure availability.
905-881-7109
Info@audioexcellence.ca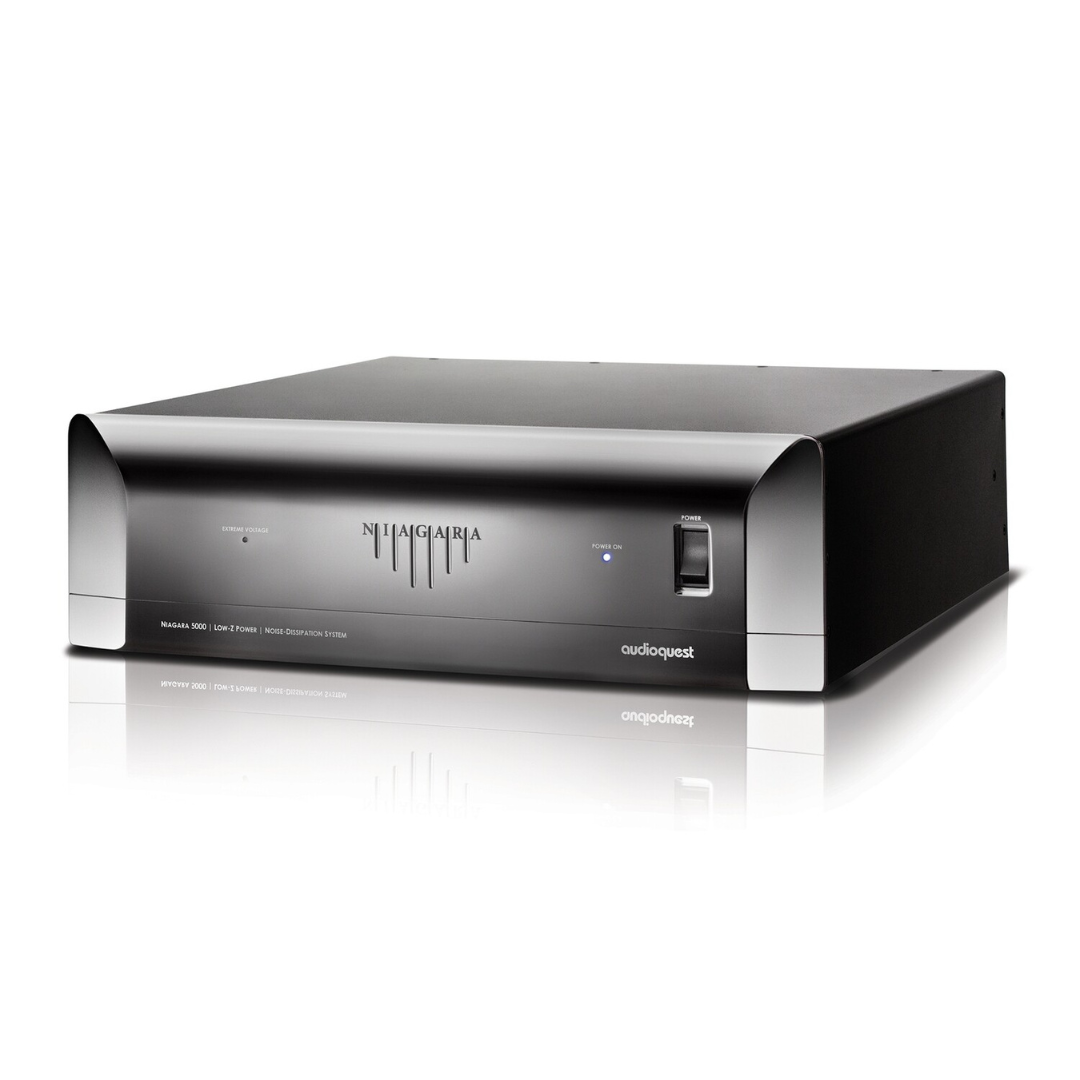 AudioQuest Niagara 5000 AC Power Conditioner
AudioQuest Niagara Power Conditioners do NOT ship with a power cable!

The science of AC power delivery is complex and demands attention to detail. Our utilities' AC power, created for incandescent lights and electric motors, is now considered outdated technology as it struggles to meet the demands of high-definition audio/video systems. The power amplifiers that we use today are being taxed for instantaneous peak-current demand, even at modest volumes. Therefore, our systems' sensitive components require better AC power to accommodate the promise of today's ever-increasing bandwidth and dynamic range.

To address this issue, AudioQuest has designed the Niagara 5000, which features patented AC Ground-Noise Dissipation, the widest bandwidth-linearized AC filter in the industry, and a unique passive/active Transient Power Correction Circuit. This technology corrects current compression, an issue that many AC power products featuring "high-current outlets" merely minimize.

AudioQuest has also addressed the problem of noise filtering for AC power, which can yield meaningful results but also impart ringing, current compression, and non-linear distortions that can render the cure worse than the disease. AudioQuest's Low-Z Power Noise-Dissipation System reduces AC line noise and its associated distortions consistently across all octaves.

The Niagara 5000 is the result of over 20 years of research and is designed for audiophiles, broadcast engineers, and professional-audio applications. Every detail has been optimized, from radio-frequency lead directionality to AC inlet and outlet contacts with heavy silver plating over extreme-purity copper. The Niagara 5000 promises to deliver clarity, dimensionality, frequency extension, dynamic contrast, and grip to your system that it has always been capable of delivering, once the power has been optimized.

Experience the Niagara 5000 and hear the remarkable results of highly optimized power management, including deep silences, stunning dynamic freedom, outstanding retrieval of ambience cues, and gorgeous delineation of instruments and musicians in space.
Specifications
- Transient Power Correction: 90 amps peak. Provides a current reservoir for any power amplifier (up to 25mS)
- Level-X Ultra-Linear Noise-Dissipation Technology: More than 23 octaves differential-mode filtering (3kHz–1GHz in excess of 24dB reduction) and 16 octaves common-mode filtering (20kHz–100MHz in excess of 30dB reduction) with linear response, optimized for varying line and load impedance
- Patented Ground-Noise Dissipation. (All outlets): 6 banks of direction-controlled ground-noise dissipation
- Non-Sacrificial Surge Protection: Withstands multiple AC surges and spikes up to 6000V/3000A without sustaining damage—sonically non-invasive
- Maximum RMS Input Current: 20 Amps (RMS)
- Outlets: Source (8); High-Current (4)
Weight & Dimensions
Dimensions: 17.5" W x 5.875" H (5.24" H without feet) x 17.2" D (3-RU Rack Mount Kits Optional)
Weight: 44lbs. (US); 19.9kg.