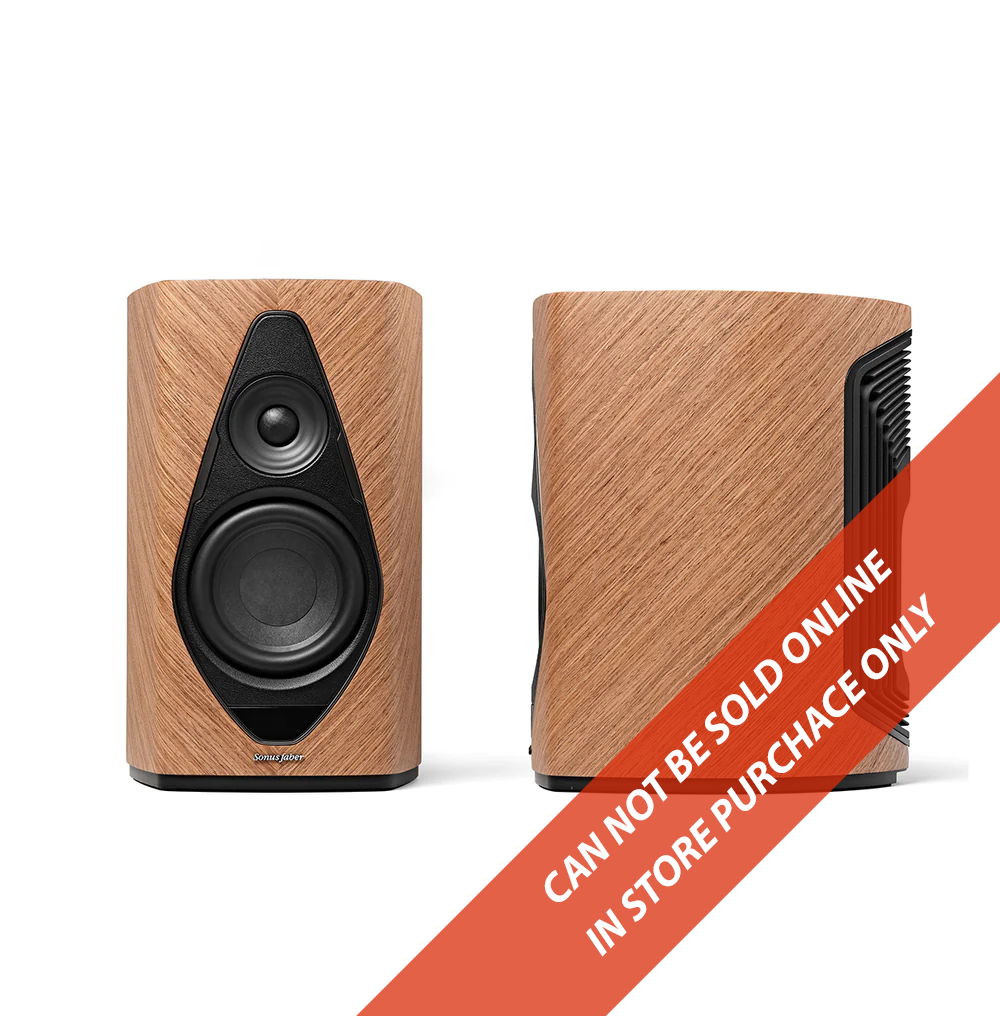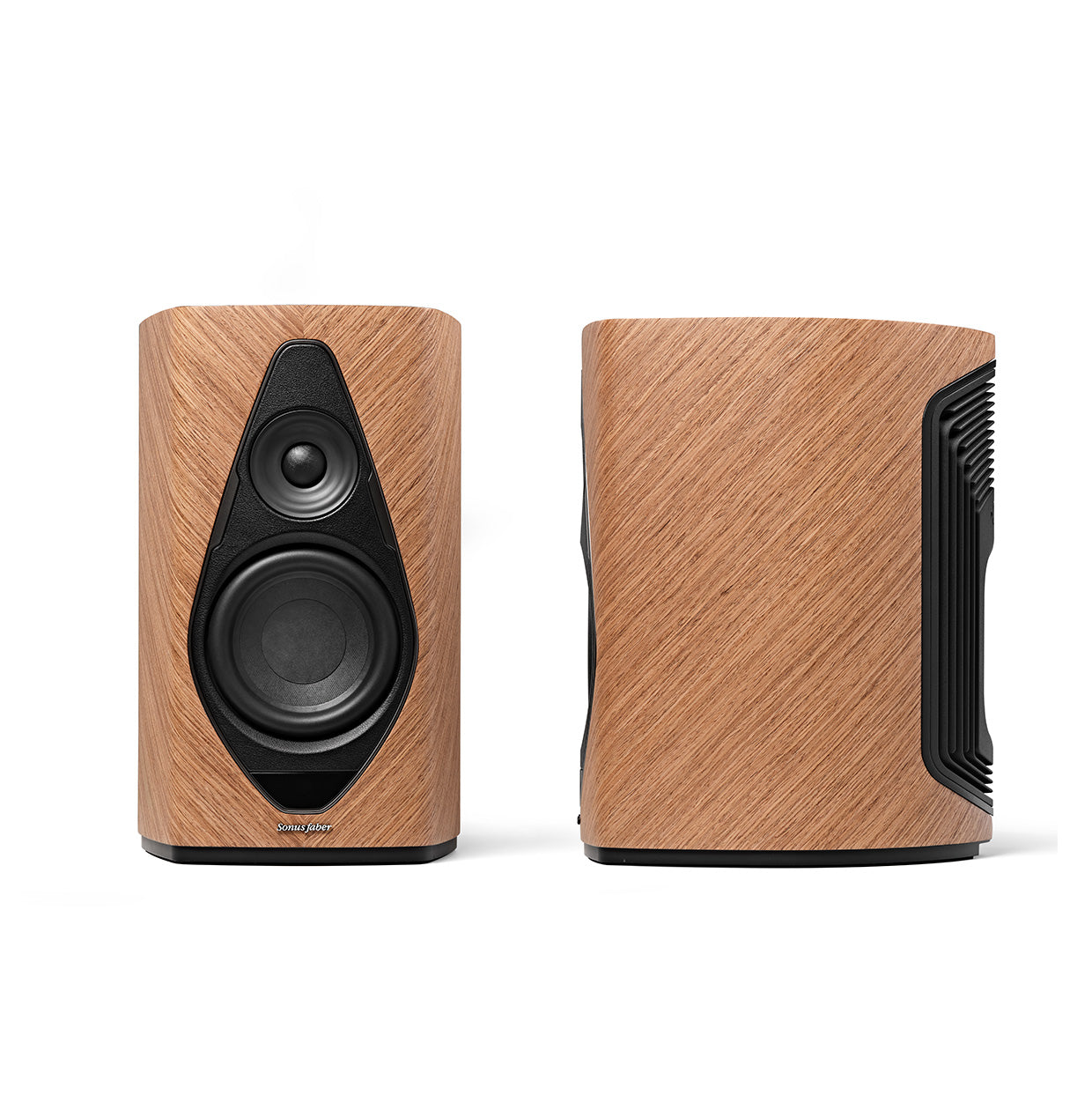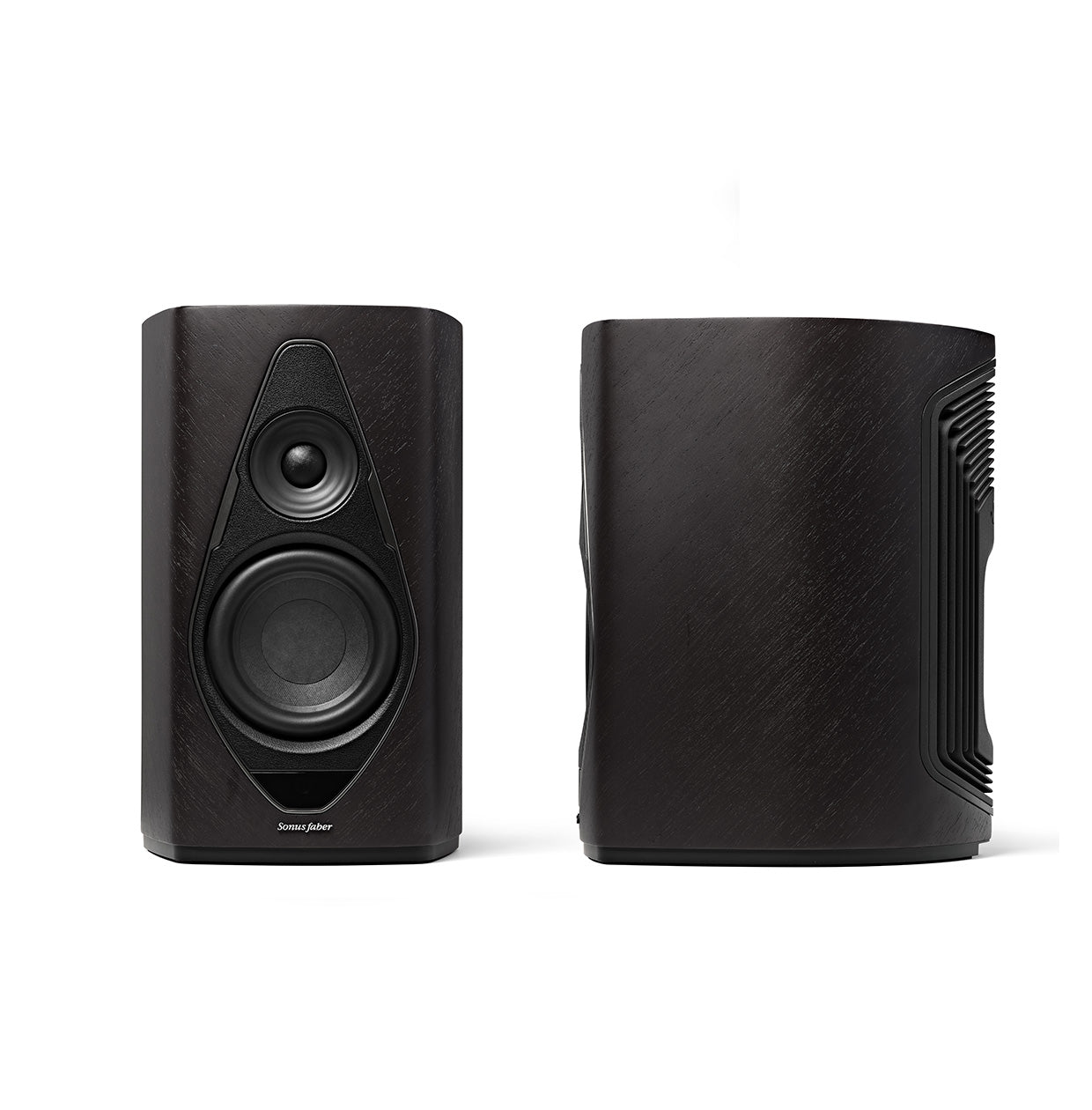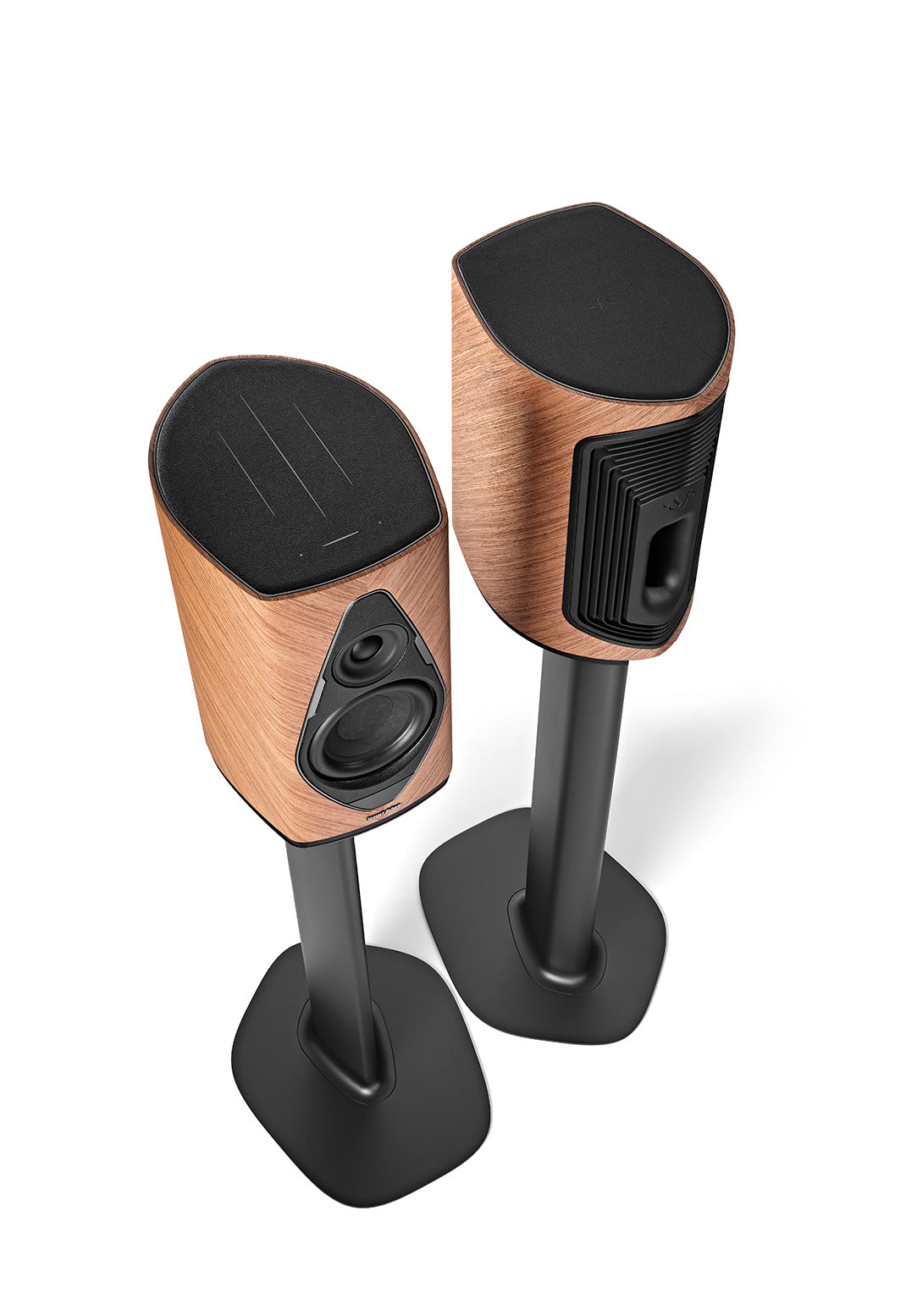 Sonus Faber Duetto (Please call/In-Store Only)
FREE Ground shipping on any order over $600.00! (Some exceptions apply)
If item is in stock, it will ship within 2 business days, please contact the store to ensure availability.
905-881-7109
Info@audioexcellence.ca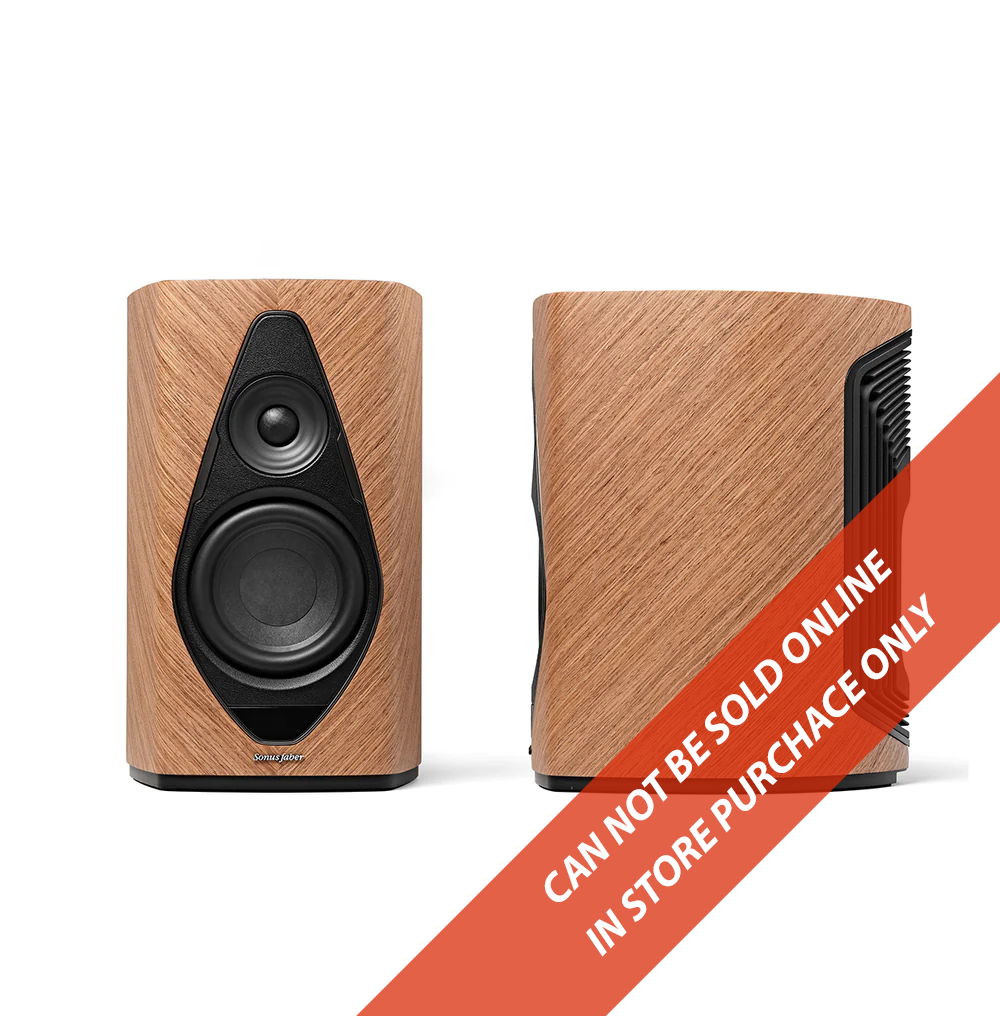 Sonus Faber Duetto (Please call/In-Store Only)
Are you ready to experience the pinnacle of high-fidelity audio combined with exquisite design? Look no further than Duetto, Sonus faber's first active stereo wireless loudspeaker system. With 40 years of audio engineering expertise and the unmistakable Sonus faber design philosophy, Duetto redefines the world of wireless audio.

Unparalleled Sonic Brilliance:
Duetto's crossover design is a true masterpiece, featuring four on-board amplifiers and high-quality drivers that work in perfect harmony. This unique configuration delivers an unmatched blend of power and sonic nuance, especially in the realm of low frequencies. Get ready to immerse yourself in music like never before.

Aesthetics Inspired by Music:
Duetto's lute-shaped wood cabinet draws inspiration from musical instruments, creating a visually striking and acoustically optimized enclosure. Complemented by a custom-designed heatsink, it ensures that timbre and musicality are preserved while eliminating internal resonance, giving you the Sonus faber signature Natural Sound experience.

Versatility at Its Best:
Duetto is expertly designed to bridge the gap between analog and digital audio worlds. With WiFi Certification and full compatibility with popular audio streamers like AirPlay, Chromecast, Tidal, Spotify, and Bluetooth, you have access to a world of music at your fingertips. HDMI and optical inputs make it a breeze to connect to your television, turntables, and even active subwoofers.

Intuitive Control with SENSO™:
Inherited from its predecessor, Omnia, Duetto features the SENSO™ leather top panel that allows you to effortlessly control and configure the speaker's functions, including volume control, input selection, and connections. The buttonless interface lets you navigate playback and connections with simple finger swipes, providing an intuitive and seamless experience.

Seamless Wireless Connection:
Duetto is equipped with Ultra Wide Band (UWB) technology, ensuring seamless communication between the two speakers without any latency or interference from other home networks. This technology also guarantees a wide frequency spectrum, enabling high-speed data signal transmission for a pristine listening experience.

Enhanced Control with the Sonus faber App:
Take full control of your Duetto and other wireless products with the Sonus faber app. Easily customize settings and configure listening and connection parameters to tailor your audio experience to your preferences. The app's user-friendly interface ensures that you enjoy the best possible home listening experience, putting the power of audio customization in your hands.

Experience the future of audio with Duetto by Sonus faber – where exceptional engineering meets unparalleled design, delivering a sonic experience that will elevate your music to new heights. Upgrade your home audio system today with Duetto, and let the music take center stage like never before.
Weight & Dimensions
SYSTEM
2-way
Curved Vented box.

SPEAKERS
Tw: 1.1" Ferrite Magnet system with copper cap, Silk dome and dedicated Waveguide
Mw: 5.25" Neodymium Magnet system with copper cap and Aluminum ring, Long excursion design

CROSSOVER
1900Hz –Designed with Sf know-how

FREQUENCY RESPONSE
37 Hz –30.000 Hz

MAX SPL
105dBSPL @1m

ON BOARD AMPLIFIERS
Tw: 100W Class AB
Mw: 250W Class D

DAC
SABRE, AKM

NETWORK CONNECTIVITY
RCA Line/Phono IN
Optical
HDMI ARC/EARC
SUB Output

DIMENSIONS (HXWXD)
342x210x272 mm / 13,4x8,3x10,7 in
1082x298x371 mm / 42,6x11,7x14,6 in (stand included)

WEIGHT
6,8 kg ea / 15,0 lb ea
7,8 kg ea / 17,2 lb ea (stand weight)