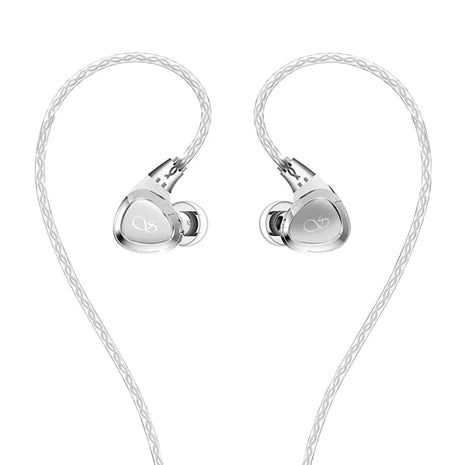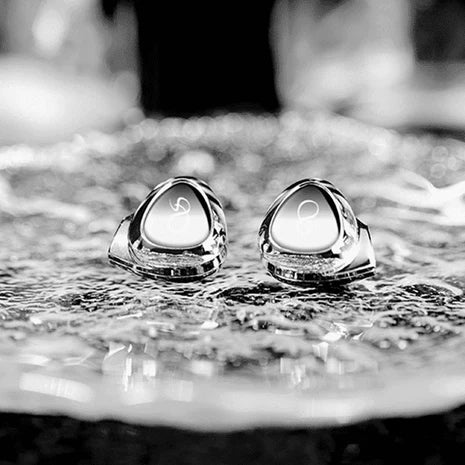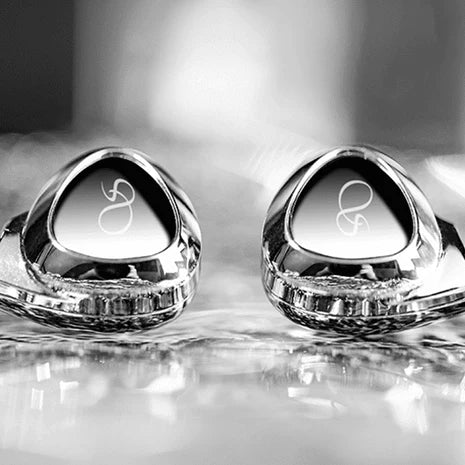 Shanling Sono 2DD + 1BA In-Ear Monitor (Chrome)
FREE Ground shipping on any order over $600.00! (Some exceptions apply)
If item is in stock, it will ship within 2 business days, please contact the store to ensure availability.
905-881-7109
Info@audioexcellence.ca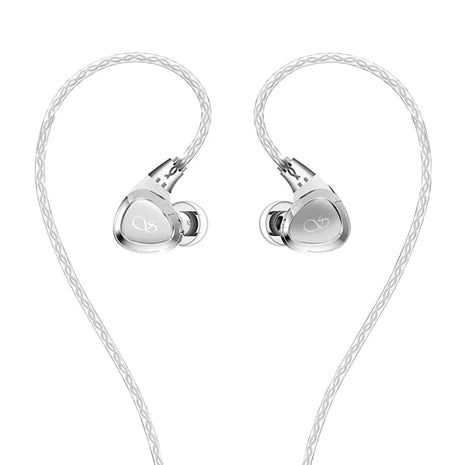 Shanling Sono In-Ear Monitor (Chrome)
Introducing the Shanling Sono: Elevate Your Audio Experience with Three-Driver Hybrid Precision

Meet the Shanling Sono, the latest innovation in in-ear monitors that promises an exceptional auditory journey. Crafted with meticulous attention to detail, these earbuds feature a cutting-edge three-driver hybrid configuration that sets a new standard for sound quality.

**Exquisite Sound with Three-Driver Hybrid Arrangement**

Immerse yourself in the world of music with the rich and immersive sound produced by the Shanling Sono's specially crafted three-driver arrangement. This remarkable setup includes a dual-coaxial dynamic driver configuration, consisting of a 9.2mm bio-diaphragm bass driver and a 6.8mm LCP diaphragm midrange driver. To deliver a crisp and clear treble response, Shanling has integrated a customized balanced armature (BA) driver unit into the Sono. The result is a pair of earbuds that promise exceptional sound quality, boasting robust bass, midrange clarity, and high-resolution treble throughout the entire frequency spectrum.

**Strong Components for Premium Sound**

The Shanling Sono spares no expense when it comes to delivering top-tier sound quality. The dual-coaxial dynamic driver configuration incorporates high-quality components, including a triple magnet structure that enhances sensitivity and enables rapid driver diaphragm movement. The Sono also features a lightweight HCCAW voice coil, ensuring crisp and high-resolution sound delivery.

**Two Sound Profiles with Replaceable Nozzles**

Experience versatility like never before with the swappable ear nozzle design of the Shanling Sono. By simply switching between different density filters on these nozzles, you can enjoy two distinct sound profiles. The black ring filter offers a balanced sound profile, delivering a smooth and lively audio experience. Meanwhile, the red ring filter emphasizes bass, adding a punchy lower-end to your listening experience.

**Fine Craftsmanship with Metallic Ear Shells**

The Shanling Sono IEMs are a testament to exquisite craftsmanship, featuring durable and visually stunning metallic ear shells. Constructed using high-quality zinc alloy material, these fully metallic shells are hand-polished to perfection, resulting in a smooth and glossy finish. Each pair undergoes a high-precision CNC engraving process, ensuring a textured finish that's as luxurious as it is durable.

**High-Quality Silver-Plated Stock Cable**

The Shanling Sono boasts a swappable cable design with universal 0.78mm 2-pin connectors. Included in the package is a high-purity silver-plated single-crystal copper stock cable, complete with a standard 3.5mm single-ended termination plug. This cable is not only durable but also features metallic components and a gold-plated plug, adding to the overall premium feel of the Sono.

Elevate your audio experience with the Shanling Sono, where innovation meets precision. Immerse yourself in top-quality sound, outstanding craftsmanship, and versatile sound profiles. Upgrade your audio journey today with the Shanling Sono.
Specifications
Triple Driver Hybrid IEMs.
Dual Coaxial Dynamic Drivers(6.8mm+9.2mm).
High-Performance Balanced Armature Driver.
Triple Magnet Design.
High-Quality HCCAW Voice Coil.
Two Sets of Tuning Nozzles.
Premium & Exquisite Build With Zinc Alloy Metallic Ear Shells.
Highly Ergonomic Design.
Swappable Cable with 2-pin 0.78mm Connectors.
High-Purity Silver-Plated Copper Cable.
Hi-Res Audio Certified.
Weight & Dimensions
>Impedance: 16Ω.

>Sensitivity: 103±3dB.

>Frequency Response Range: 16Hz-40kHz.

>Cable: 4-core Silver-Plated Copper Cable.

>Weight: 8.6 grams Per Earphone.