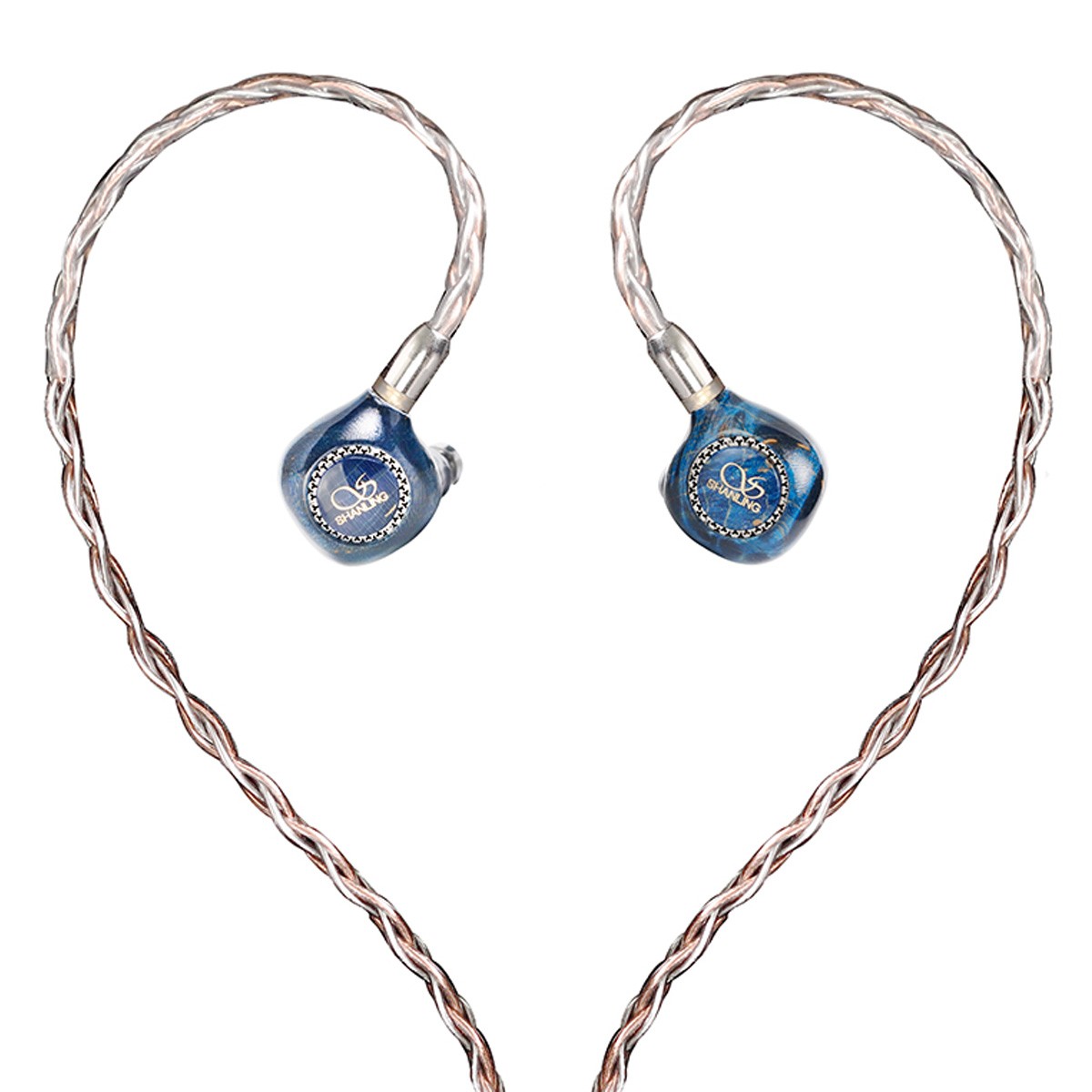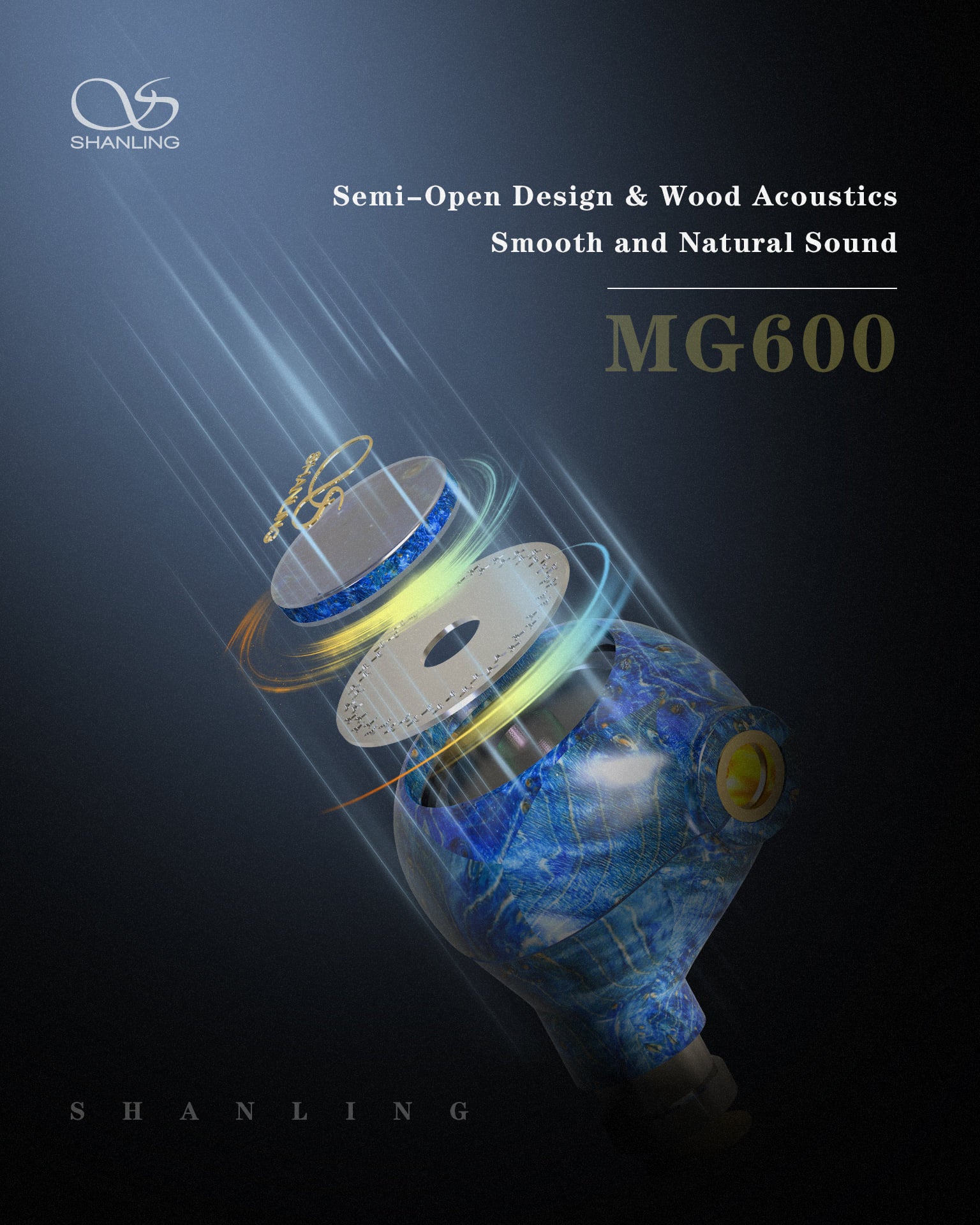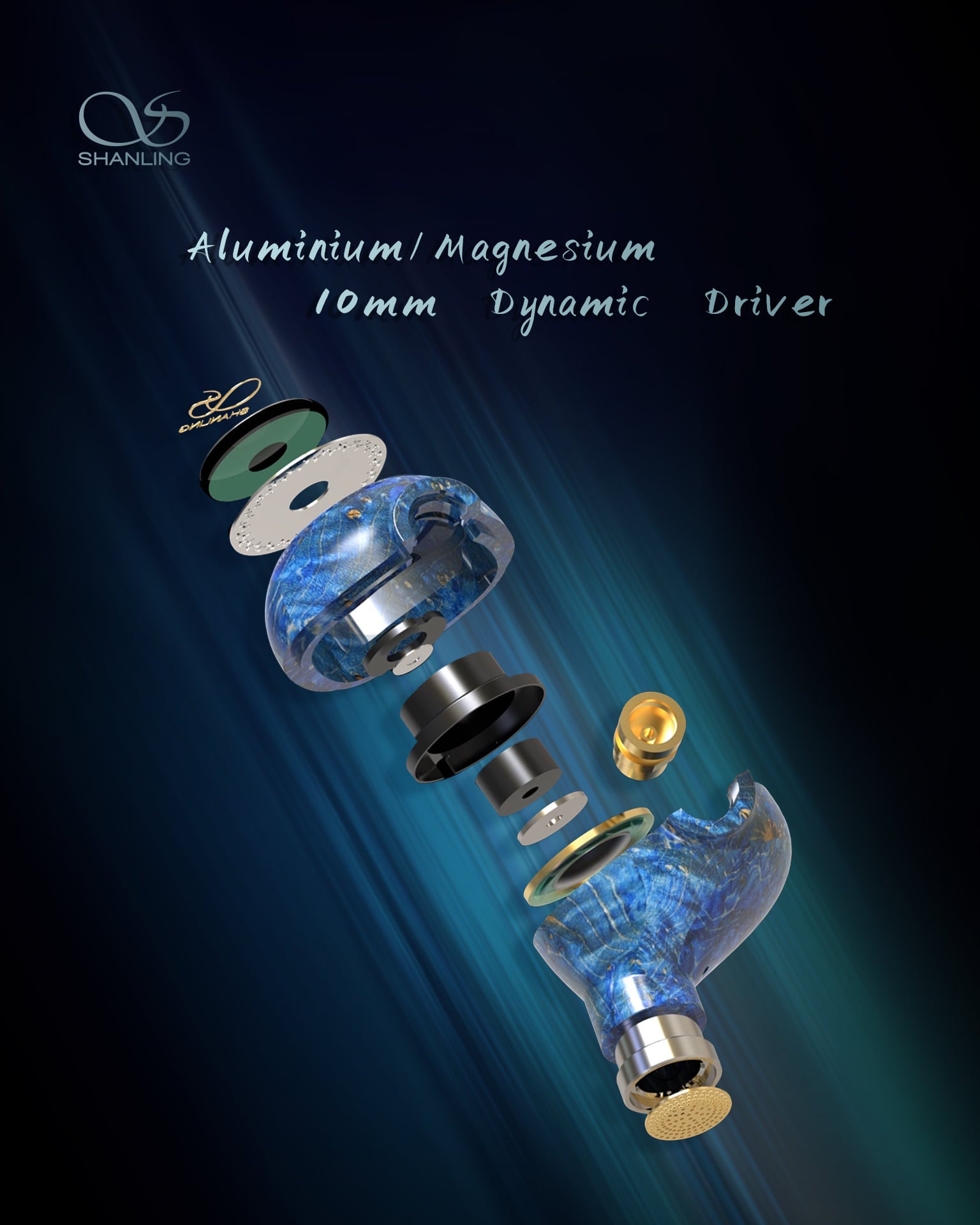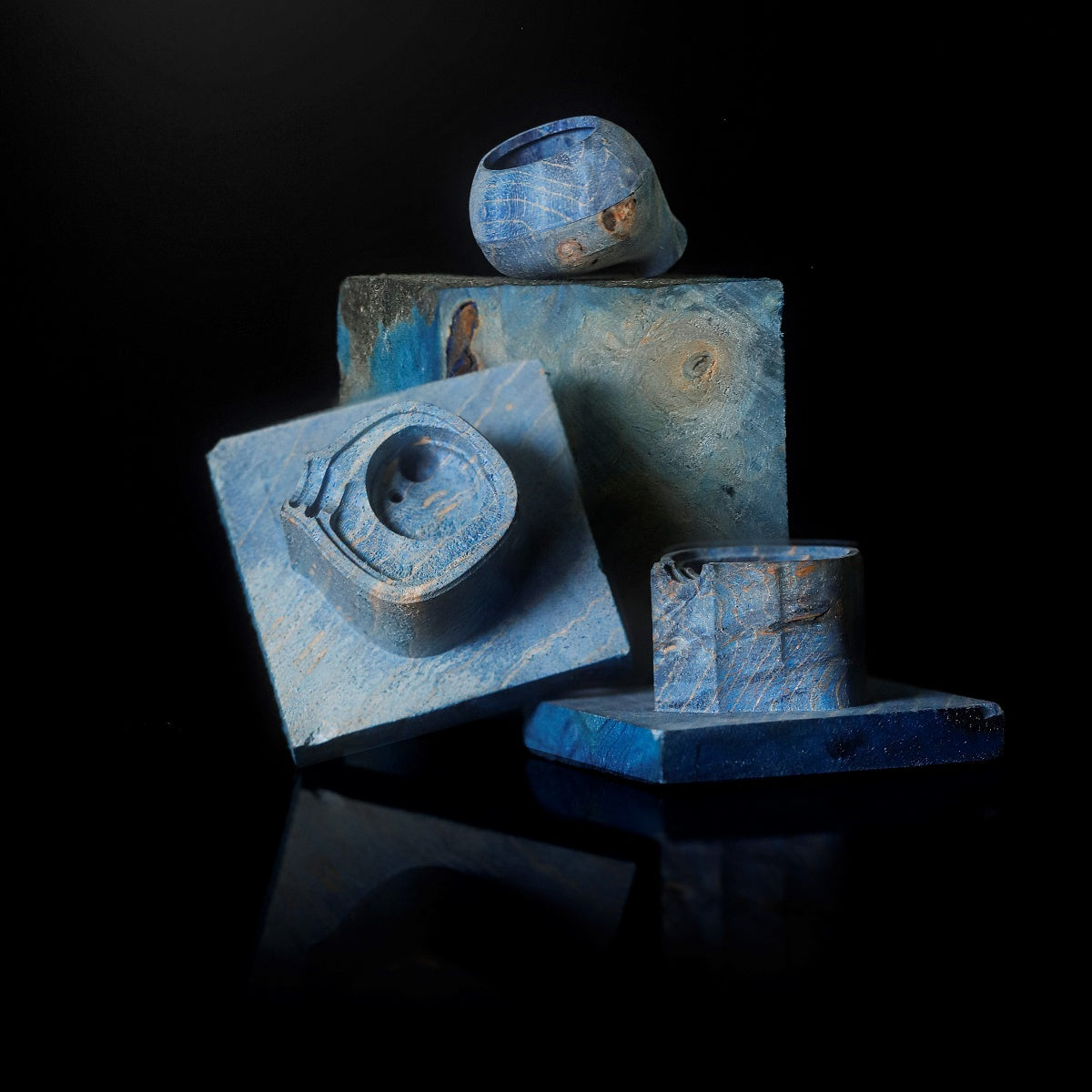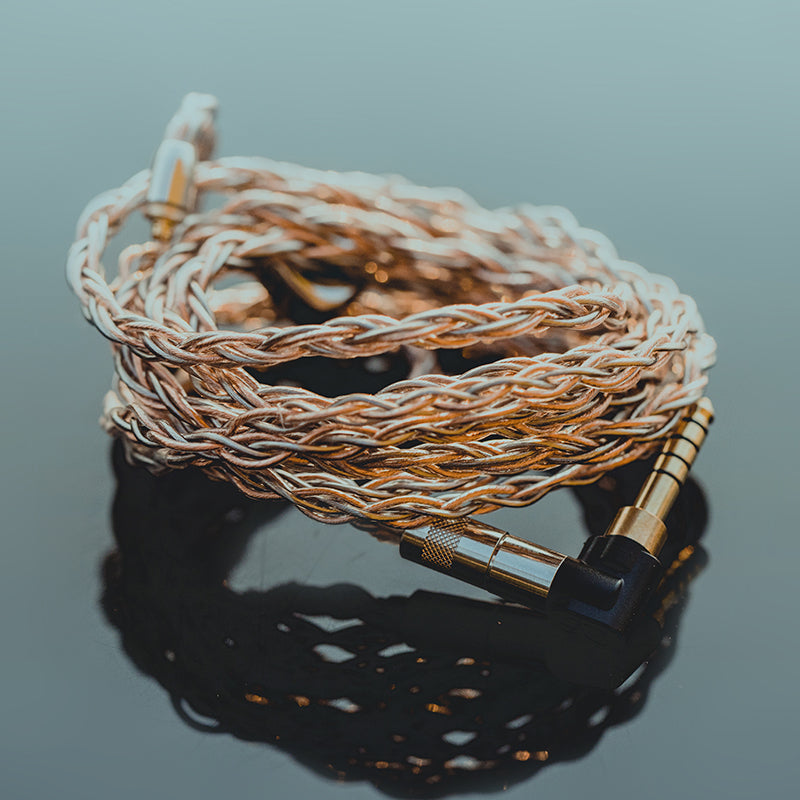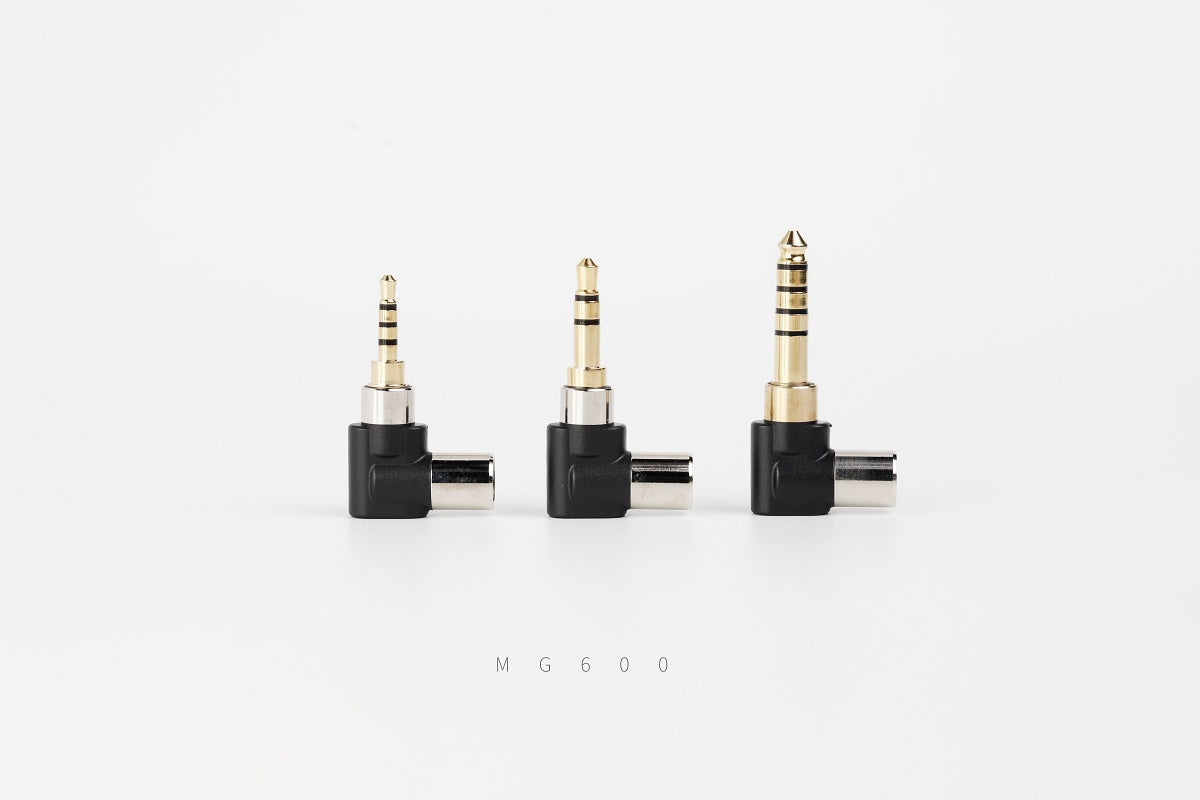 Shanling MG600 In-Ear Monitors (Blue)
FREE Ground shipping on any order over $600.00! (Some exceptions apply)
If item is in stock, it will ship within 2 business days, please contact the store to ensure availability.
905-881-7109
Info@audioexcellence.ca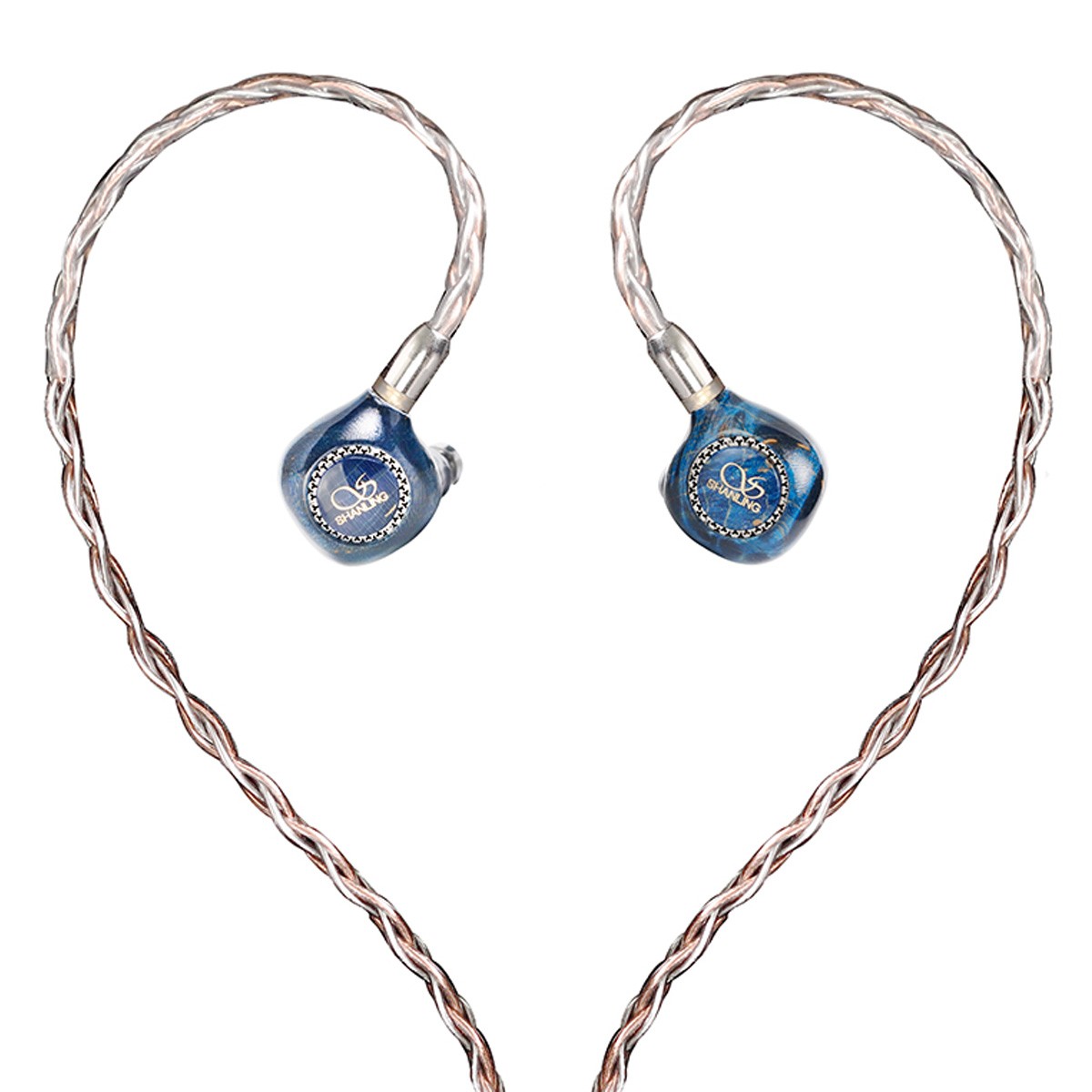 Shanling MG600 In-Ear Monitors (Blue)
The MG line of earphones is centered around delivering premium sound quality through single dynamic drivers. Each model showcases different drivers with unique diaphragms, paired with shells made from a diverse range of materials and other uncommon earphone components.

The Shanling MG600 features a main body crafted from stabilized maple wood, exhibiting a captivating spectrum of color tones, ranging from deep dark hues to vibrant light blues, complemented by yellow or golden veins running through them. Every pair is meticulously crafted and color-matched, ensuring that each unit is entirely unique.

In terms of design, the Shanling MG600 introduces a new IEM (In-Ear Monitor) design characterized by a smaller, rounded body. Combined with the lightweight nature of the wood, weighing in at just 3.3g per earphone, the MG600 offers an exceptionally comfortable fit for prolonged listening sessions.

The earphones boast a brand-new 10mm dynamic driver, incorporating an aluminum/magnesium alloy dome to enhance treble performance. The diaphragm utilizes a blend of carbon and graphite fiber composites, providing enhanced rigidity and durability. Japanese high-tension coil and high-performance magnet components are employed to fully unleash the driver's power.

The MG600 comes with an octa-core cable, meticulously selected to achieve ideal synergy with the earphones' tuning. This cable consists of six cores made from high-purity single-crystal copper and two cores composed of silver-plated copper. Each core is individually shielded and features a special coating, resulting in a smoother and more durable outer layer.

Additionally, the MG600 offers easy compatibility with various connectors, allowing seamless switching between standard 3.5mm and balanced outputs. This versatility ensures compatibility with a wide range of devices, from smartphones to high-end portable audio players.

Experience the Shanling MG600 and indulge in its exceptional craftsmanship, distinct wood aesthetics, and superb sound performance. These earphones exemplify the commitment to delivering high-quality audio experiences, catering to discerning audiophiles seeking comfort, style, and sonic excellence.
Features
Stabilised Maple Wood Shell.

10mm Dynamic driver with Aluminium magnesium dome.

Carbon fiber composite diaphragm.

Ultra-light weight design.

Semi-open acoustic design.

Warm & Smooth Sound tuning.

Single-Crystal copper wire.

Modular plug design(3.5mm/2.5mm/4.4mm).

MMCX connectors.