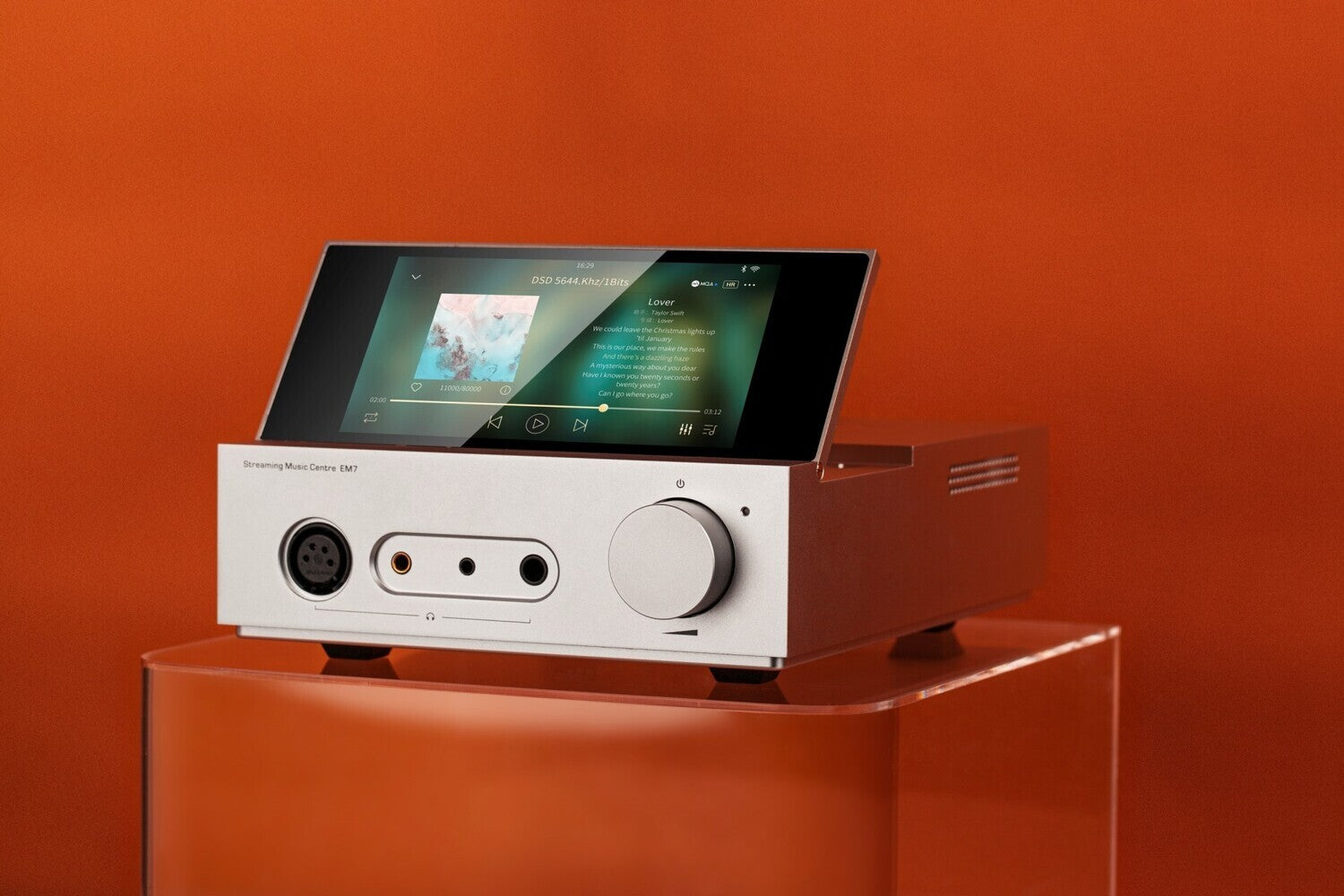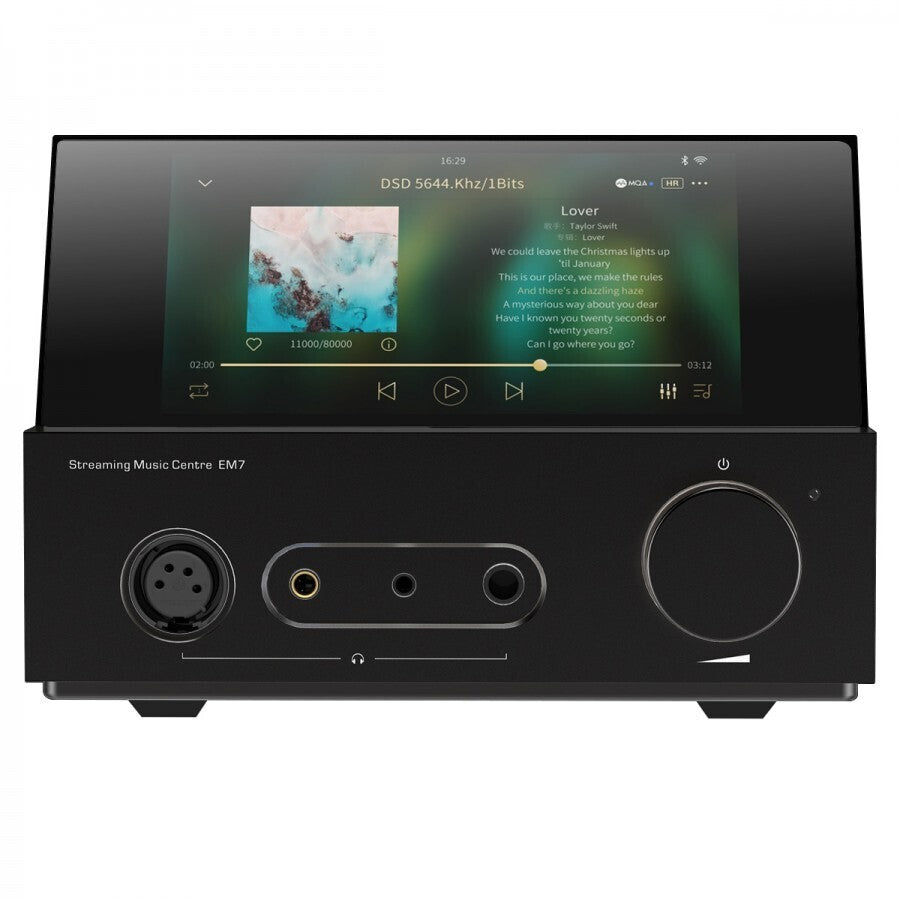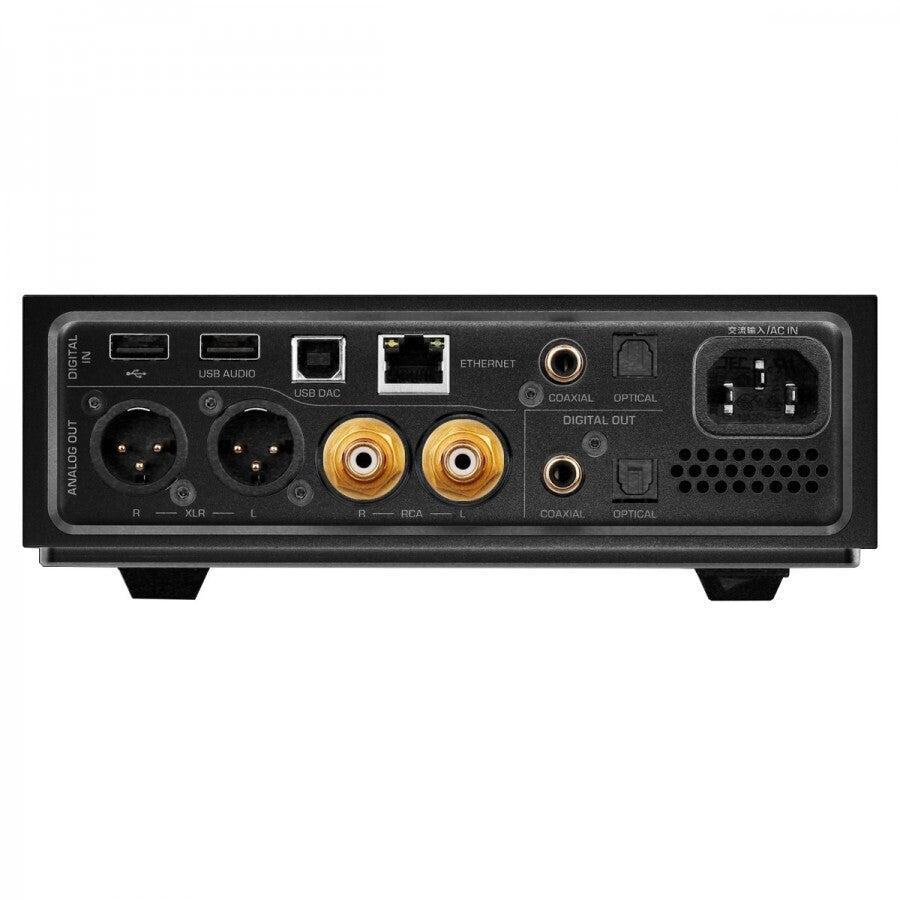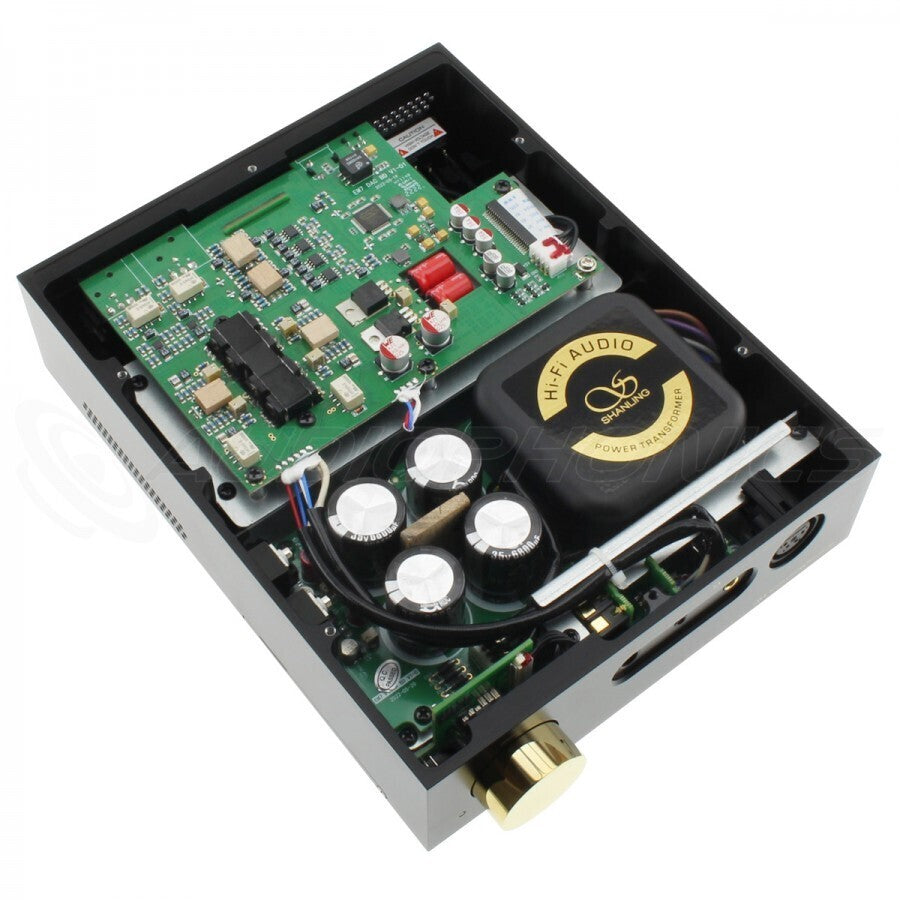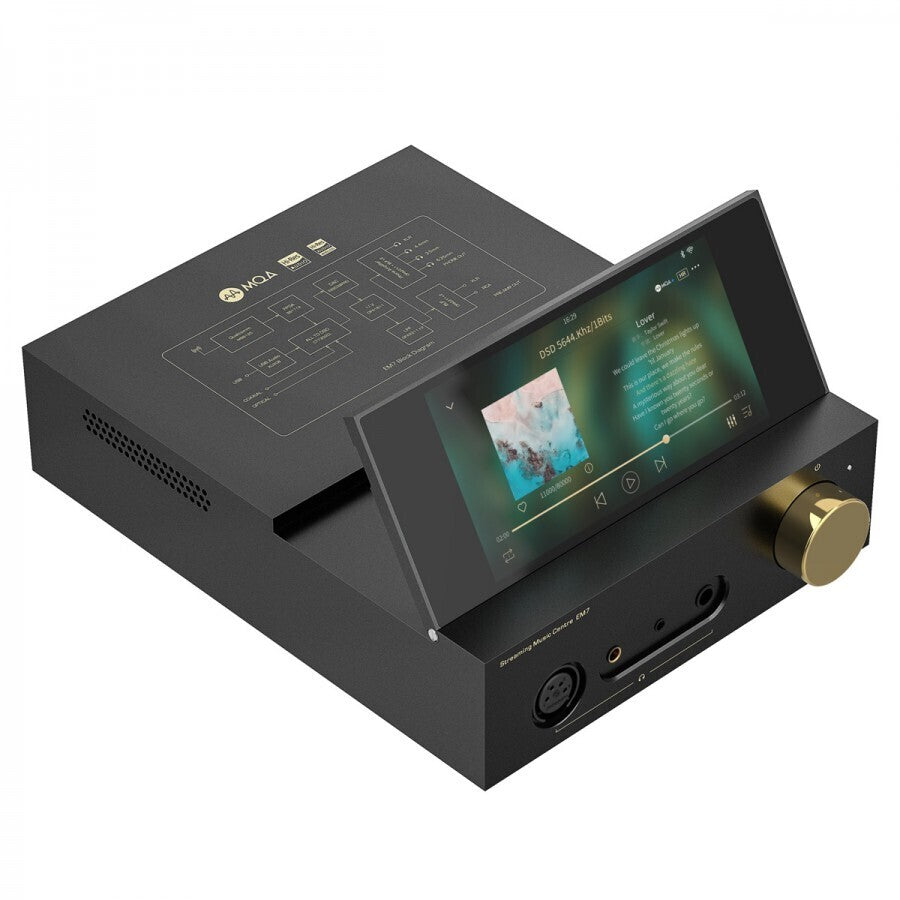 Shanling EM7 Streaming DAC/Amp
FREE Ground shipping on any order over $600.00! (Some exceptions apply)
If item is in stock, it will ship within 2 business days, please contact the store to ensure availability.
905-881-7109
Info@audioexcellence.ca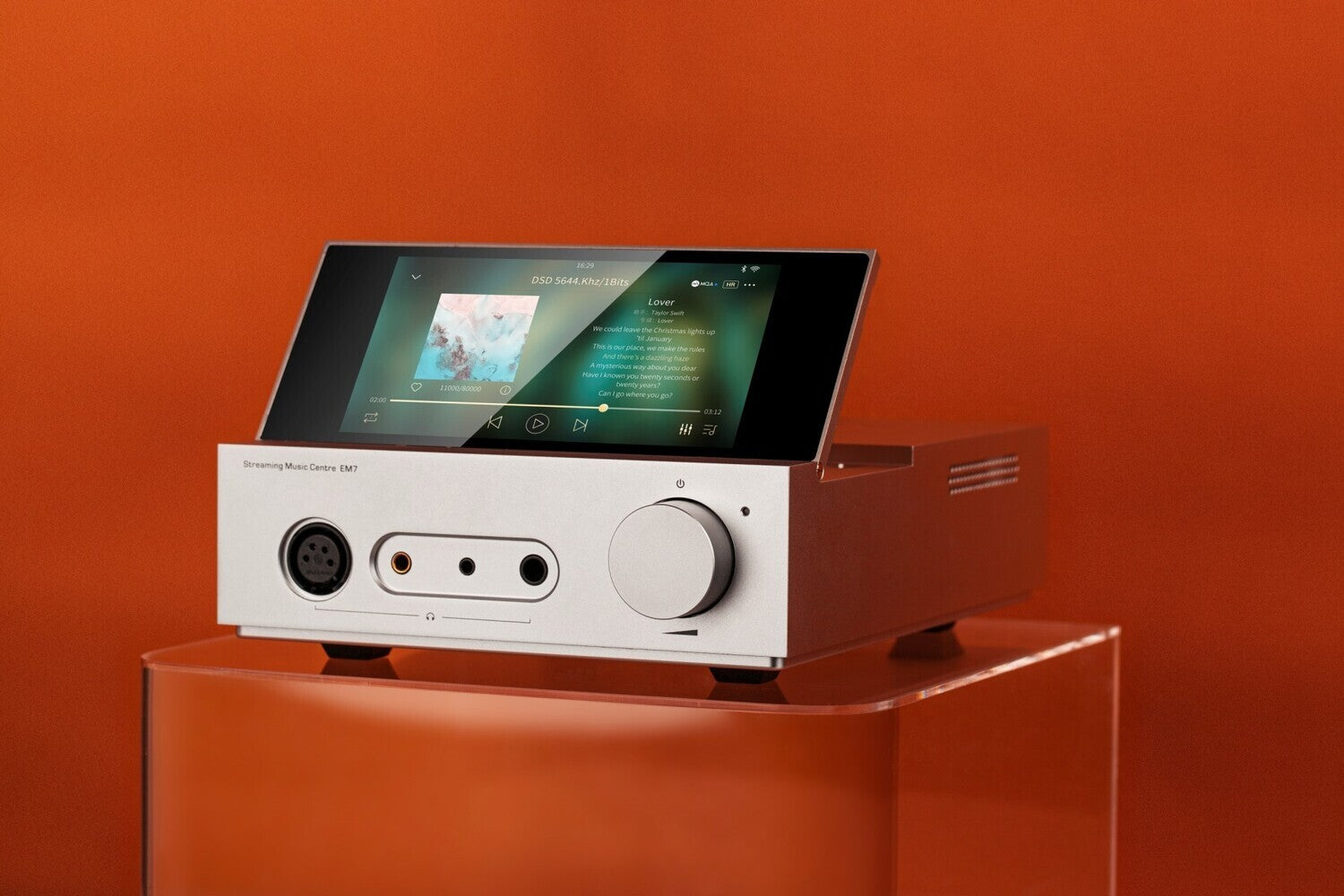 Shanling EM7 Streaming DAC/Amp
With its EM range, Shanling aims to provide an all-in-one network playback solution that is as effective for headphone listening as it is with a dedicated HiFi system. The EM7, an evolution of the EM5, is intended to go even further in the search for performance and functionality.

The conversion section of the EM7 is based on the use of an ESS ES9038Pro DAC, whose eight channels power supply a fully balanced amplifier built on a proven OP+BUF architecture. The latter has been designed specifically for the EM7, to perfectly match the chosen DAC, while providing high power output for the most demanding headphones.

As for network playback, the EM7 is based on a custom Android operating system. It allows you to access many streaming services, but also to play your music from your local network, to enjoy DLNA and AirPlay support, to have Bluetooth reception but also to play your files from a Micro SD card or a USB storage device. All these functions are executed by the Android Global Lossless Output (AGLO) system, ensuring optimal audio performance. To support this architecture, the EM7 is equipped with a powerful Qualcomm Snapdragon 665 processor, ensuring smooth operation. In addition, the free Eddict Player mobile application allows full remote control of the device.

The big news about the EM7, however, is its new 60-degree tiltable touchscreen. Larger and with 1080p resolution, it can be used on a desk or atop a HiFi rack.

Moreover, in order to limit as much as possible any interference problem, the DAC and amplification sections are totally isolated from the software section, with an independent power supply for each one and a low noise Noratel toroidal transformer for the analog section.

The Shanling EM7 also has a full range of connectivity options to meet the vast majority of needs. In addition to WiFi and Bluetooth connectivity, the input ports are USB-A, USB-B, RJ45 Ethernet, coaxial and optical. For the outputs, the device offers coaxial, optical, single-ended RCA and balanced XLR. The front panel of the EM7 also offers a series of headphone connections, with XLR 4 pins and 4.4mm jack for the balanced part and 6.35mm jack and 3.5mm jack for the single-ended section.

Thus, the EM7 is intended to be a versatile device, fulfilling all the functions that one could wish from an all-in-one audio system.

Specifications
Single Ended
Output Power: Low: 0.63V@32Ohm
Medium: 1.2V@32Ohm
High: 2.5V@32Ohm
Turbo: 8.5V@32Ohm
Signal-To-Noise: 123dB @32Ohm
Dynamic Range: 118dB @32Ohm
Output Impedance: 1.2Ohm
Output Power: Low: 1.2V@32Ohm@32Ohm
Medium: 2.4V@32Ohm
High: 5V@32Ohm
Turbo: 15V@32Ohm
Signal-To-Noise: 125dB @32Ohm
Dynamice Range: 125dB @32Ohm
Output Impedance: 2.4Ohm
Weight & Dimensions
Dimensions: 252*188*67.5 mm
Weight: 3.2kg