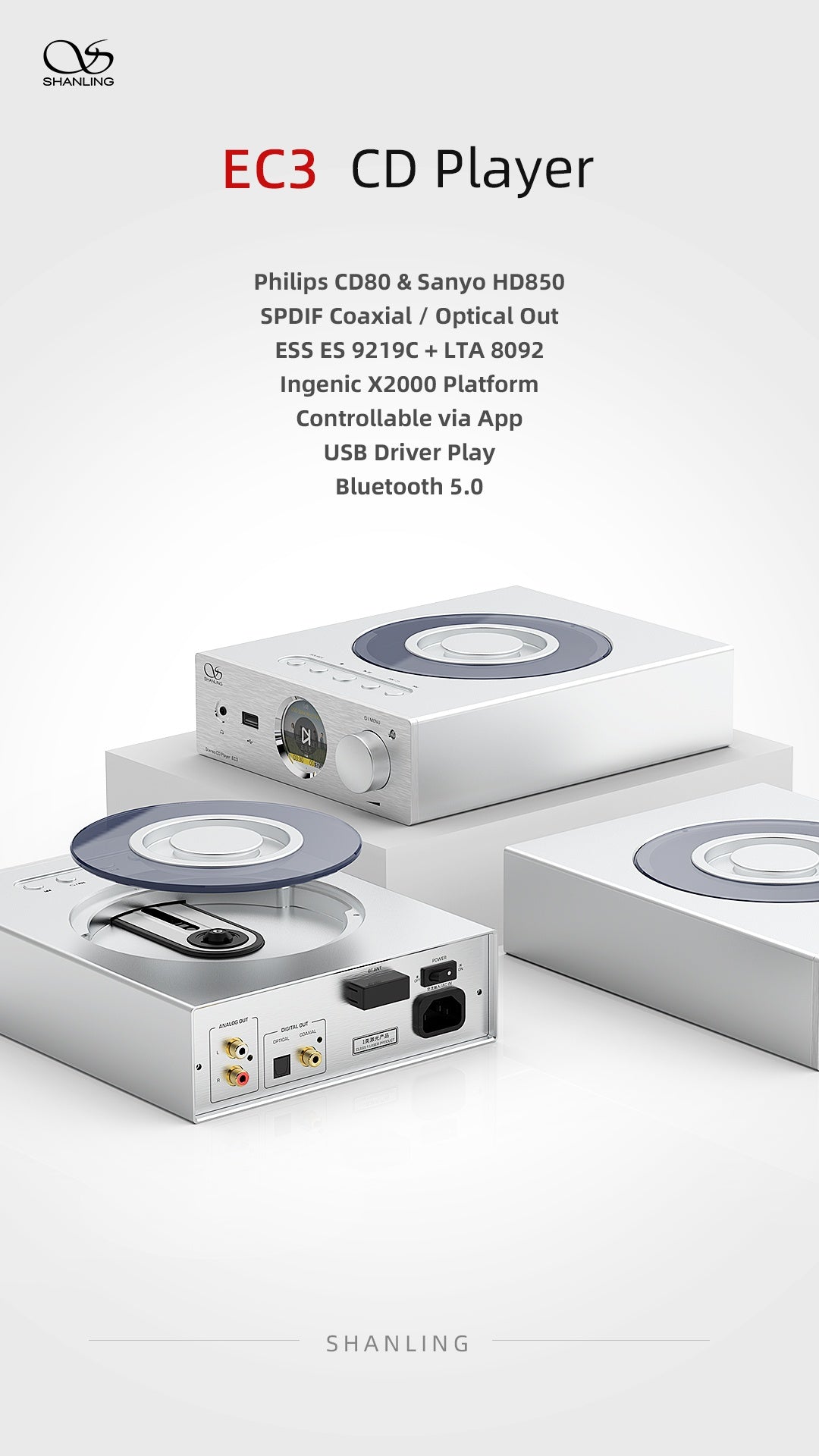 Shanling EC3 CD Player
FREE Ground shipping on any order over $600.00! (Some exceptions apply)
If item is in stock, it will ship within 2 business days, please contact the store to ensure availability.
905-881-7109
Info@audioexcellence.ca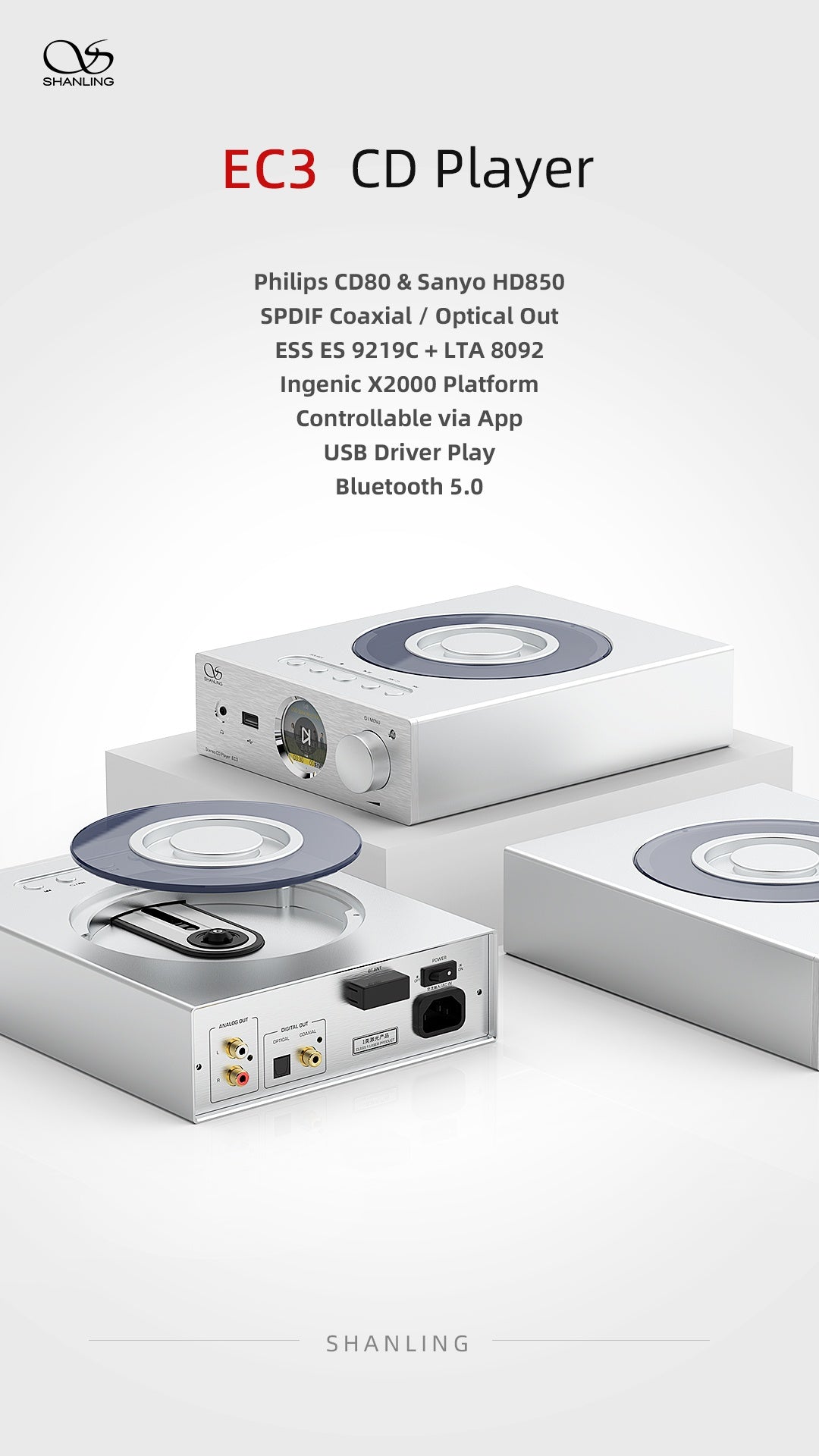 Shanling EC3 CD Player
For the past three decades, Shanling has been known for its wide range of CD players, catering to both affordable and high-end markets. Introducing our latest addition, the EC3, a budget-friendly CD player designed to reintroduce Shanling's CD players to the global Hi-Fi market.

The EC3 is thoughtfully crafted as a compact CD player, perfect for desktop setups or narrow Hi-Fi racks. It features the reliable Philips CD80 drive mechanism and Sanyo HD850 laser head, offering top-loading convenience with a transparent cover. With both coaxial and optical SPDIF digital outputs, connecting to external DACs or receivers is effortless. Furthermore, the EC3 boasts its own audio circuit, incorporating the ESS ES9219C DAC and LTA8092 op-amp, accessible through the headphone output or RCA connections, with the added option to function as a pre-amplifier.

However, the EC3 is more than just a standard CD player with basic playback controls. We have enhanced its capabilities with the Ingenic X2000 platform, a practical 1.6-inch screen, and our custom-built system, granting access to additional settings and features directly from the player. This allows the EC3 to serve as a Bluetooth DAC or function as a Hi-Res music player by connecting any USB drive containing audio files, all controllable through the Eddict Player app. Explore the versatility and value of the Shanling EC3 CD player and elevate your audio experience today.
Features
Top-Loading Philips CD80 Drive & Sanyo HD850
ESS ES9219C Hi-Fi DAC Chip & LTA 8092
Ingenic X2000 System Platform
Ampak AP6256AC Module for Bluetooth 5.0 Input
Compact Screen & Motorola IPS Panel
Specifications
Top-Loading Philips CD80 Drive & Sanyo HD850
ESS ES9219C Hi-Fi DAC Chip & LTA 8092
Ingenic X2000 System Platform
Ampak AP6256AC Module for Bluetooth 5.0 Input
Compact Screen & Motorola IPS Panel
Weight & Dimensions
Dimensions: 25.5 x18.8x 6.8 cm (LxWxD)
Weight: 2.4 kg