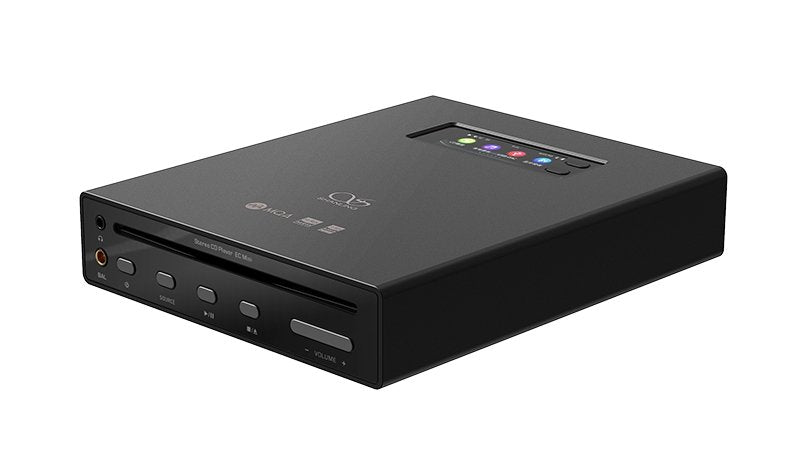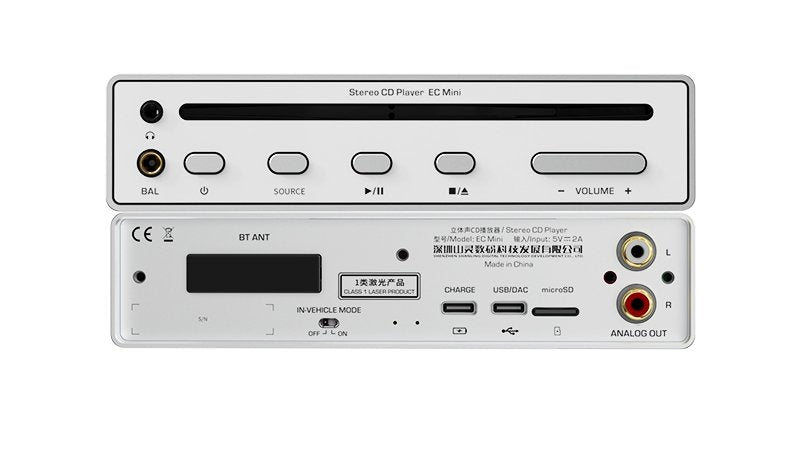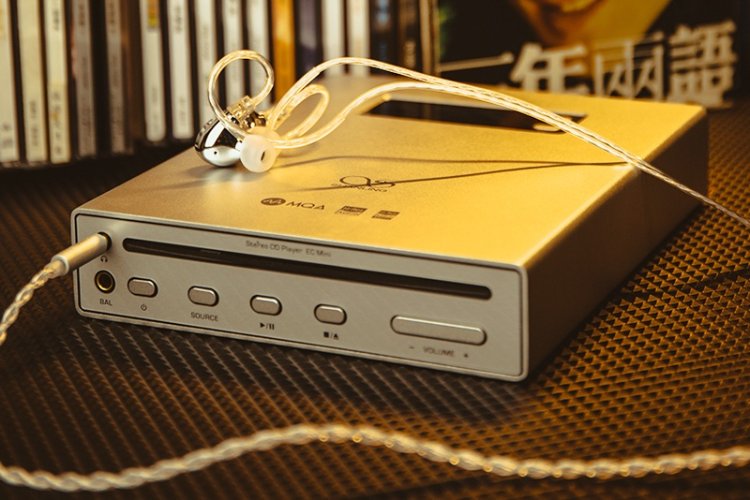 Shanling EC Mini Transportable CD Player & DAP (EXPECTED NOVEMBER 2023)
FREE Ground shipping on any order over $600.00! (Some exceptions apply)
If item is in stock, it will ship within 2 business days, please contact the store to ensure availability.
905-881-7109
Info@audioexcellence.ca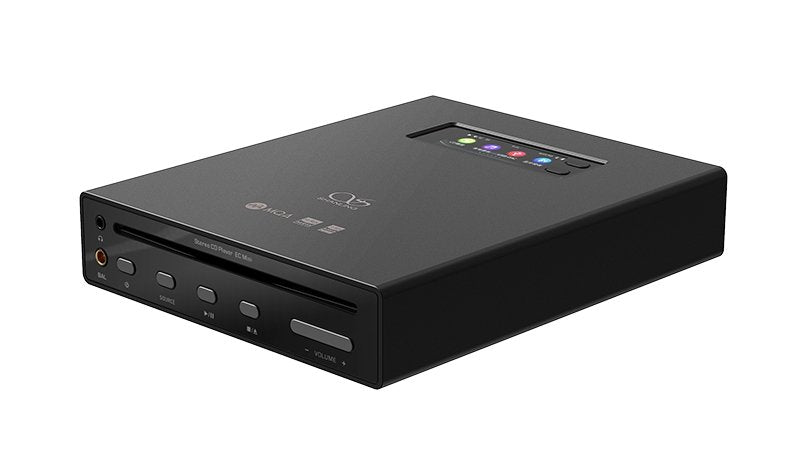 Shanling EC Mini Transportable CD Player & DAP (EXPECTED NOVEMBER 2023)
Expected November 2023. Please contact us if you have any questions!

Introducing Shanling EC Mini: The Ultimate Transportable CD Player Redefined

Meet the Shanling EC Mini, a groundbreaking transportable CD player that revolutionizes your music experience. Powered by a pair of 18650 batteries, it's a portable powerhouse that effortlessly combines versatility, portability, and innovation.

**Unleash Your Music Anywhere**

The EC Mini is your ideal desktop companion, compact enough to grace cluttered office desks or small bedroom tables. Its fully independent battery power allows you to take your music anywhere, effortlessly switching between rooms, offices, or outdoor settings. Enjoy your CDs in the fresh air with the EC Mini by your side.

**Modern Compatibility, Seamless Integration**

In a world where traditional CD players are fading into obscurity, the EC Mini thrives. Charging via a standard USB output, it seamlessly fits into modern cars. Connect it directly to your car's stereo system through its RCA outputs or pair it effortlessly with contemporary car systems using Bluetooth. With a dedicated In-Vehicle mode, the EC Mini automatically powers on/off when your car starts up, ensuring a smooth playback experience during your journeys.

**Travel in Style**

For those who appreciate elegance and practicality, we've designed a special shoulder carrying case (sold separately) to accompany the EC Mini. It not only makes transportation a breeze but also safeguards your device from bumps and scratches while keeping all controls and outputs easily accessible.

**Multifunctional Marvel**

Beneath its sleek exterior, the EC Mini conceals a powerhouse of features. Built on the Ingenic X1000 platform, it boasts a 2.33-inch touch screen that unlocks a new realm of possibilities, elevating it far beyond the limitations of conventional CD players.

- **Local Playback and Navigation**: Enjoy music from MicroSD cards and USB drives, with the touch screen offering seamless navigation through your music library directly on the device.

- **SyncLink Remote Control**: Control your EC Mini remotely from your phone or tablet with our innovative SyncLink feature.

- **Bluetooth Brilliance**: Experience the freedom of Bluetooth, whether receiving or transmitting audio. Listen to your CDs on Bluetooth headphones on the go, or turn the EC Mini into a Hi-Fi Bluetooth DAC/AMP for high-quality wireless playback from your phone.

- **USB DAC Functionality**: Use the EC Mini as a classic USB DAC when connecting via USB, ensuring pristine audio quality.

**The Ultimate USB Output**

Perhaps the EC Mini's most exceptional feature is its USB output, allowing for direct digital output to standalone USB DACs. From portable units to high-end USB DACs, this feature is a rarity in CD players, making the EC Mini a standout choice even among transportable players.

Unleash the full potential of your music with the Shanling EC Mini, where innovation and portability redefine the CD player experience. Elevate your audio journey to new heights today.
Weight & Dimensions
Dimensions: 25 x 20.5 x 5.2 cm

Weight: 1.2 kg

System: Ingenic X1000 & Shanling MTouch OS

Controls: 2.33-Inch Touch screen & Hardware Buttons

CD System: Philips CD Drive & Sanyo HD860 Laser

DAC: 2x ESS ES9219

Amplifier: 2 Ricore RT6863 Headphone amplifier + LTA8092 Line-Out

Analog Outputs: 3.5mm, 4.4mm & RCA

Output Power: 240 mW@32 Ohm Balanced // 140 mW@32 Ohm Single-Ended // 2.1V Line-Out

Output Impedance: Less than 1 ohm

Bluetooth: Two-Way Bluetooth 5.0

Bluetooth Codec: Receiver LDAC, AAC, SBC // Transmitter LDAC, aptX, AAC, SBC

Local Playback: MicroSD card slot & USB-C Input for USB Drives, Hi-Res support up to 32/384 & DSD256

USB Input: USB-C connector for use as USB DAC

USB Output: USB-C Connector for use as a transport for external USB DACs

Battery: Two Built-in 18650 batteries, separate USB-C Charging Connector

Battery Life: Up to 23h with MicroSD card playback, up to 7.5h with CD Playback