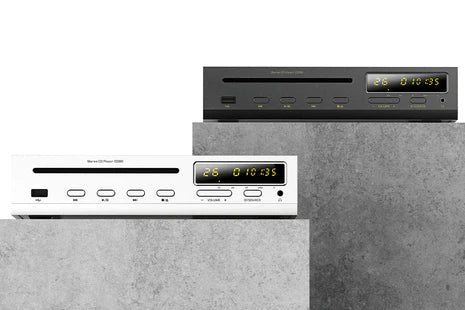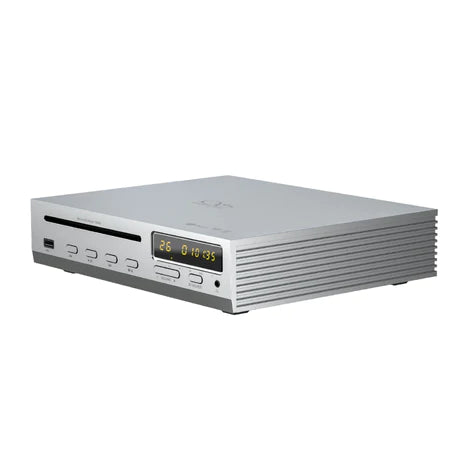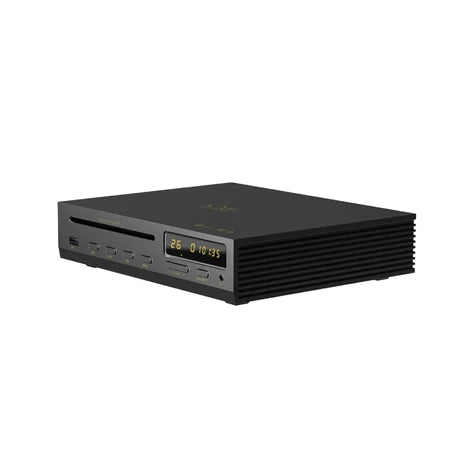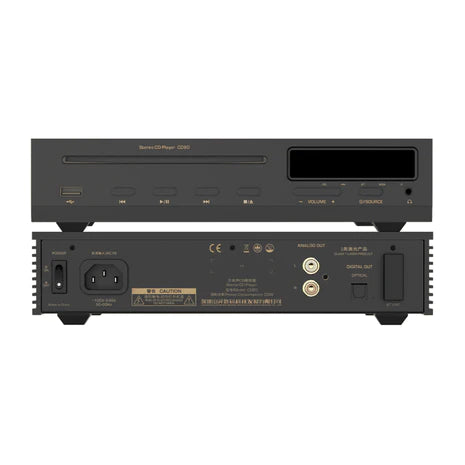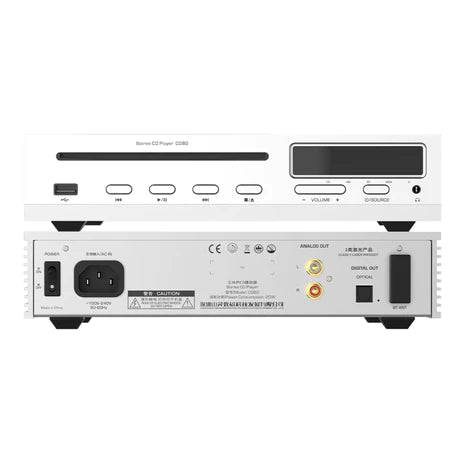 Shanling CD80 CD and USB Player (EXPECTED NOVEMBER 2023)
FREE Ground shipping on any order over $600.00! (Some exceptions apply)
If item is in stock, it will ship within 2 business days, please contact the store to ensure availability.
905-881-7109
Info@audioexcellence.ca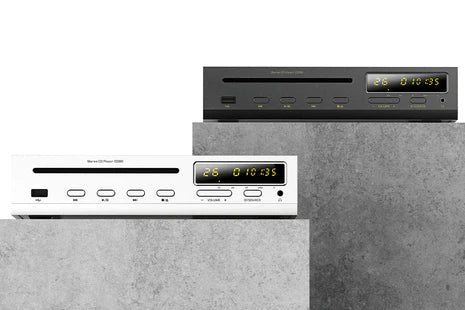 SHANLING CD80 High-performance ES9219MQ DAC Chip Bluetooth Hi-Fi CD Player (EXPECTED NOVEMBER 2023)
Expected November 2023. Please contact us if you have any questions!

Experience Audiophile Bliss with the Shanling CD80: Where Tradition Meets Technology

The Shanling CD80 is a masterpiece of audio engineering, seamlessly blending traditional CD player elegance with advanced technology. Crafted with meticulous attention to detail, this premium CD player boasts top-quality audio components, promising a unique and immersive listening experience every time you turn it on.

**Unparalleled Hi-Res Audio Decoding**

At the heart of the CD80 lies the premium ES9219MQ DAC chipset, delivering impeccable high-resolution audio signal decoding. Expect pristine sound quality with minimal distortion, thanks to the LTA8092 and RT6863 amplification chips that complement the DAC chipset.

**Exceptional Philips CD Drive & Sanyo HD860 Laser Technology**

Drawing on Shanling's years of expertise in CD player design, the CD80 features a high-quality Philips CD drive and cutting-edge Sanyo HD860 Laser Technology. These components work in perfect harmony to ensure efficient CD playback and consistent performance. The Ingenic X1000 main chipset further enhances the CD80's ability to process high-resolution audio signals with efficiency.

**Versatile Connectivity Options**

The CD80 is designed to adapt to your audio needs. It offers support for USB drives and wireless Bluetooth connectivity (Bluetooth V5.0). When connected via Bluetooth, enjoy the high-definition LDAC transmission protocol for a wireless audio experience that retains every nuance of your music. With USB drive support, the CD80 can decode high-resolution PCM (32Bit/384kHz) and DSD256 audio signals, giving your music the clarity and depth it deserves.

**Connectivity Tailored to You**

Whether you prefer headphones, audio decoders, amplifiers, or other devices, the CD80 has you covered. It offers both digital and analog output options, including digital optical SPDIF output, analog RCA, and 3.5mm single-ended output. This versatility ensures you can seamlessly integrate the CD80 into your audio setup, no matter your preferences.

Elevate your audio experience with the Shanling CD80 CD player, where tradition meets cutting-edge technology. Immerse yourself in a world of exceptional sound quality and rediscover your favorite music with newfound clarity and depth.
Specifications
>Premium Quality CD Player.
>Built-in High-Performance ES9219MQ DAC Chipset.
>Philips CD Drive With Sanyo HD860 Laser Technology.
>LTA8092+RT6863 Amplifiers.
>Wireless Bluetooth Signal Input.
>Supports USB Drive Playback As Well.
>Optical SPDIF Digital Output.
>RCA+3.5mm Analog Outputs.
>Easy Connection with Active Speakers, Headphones, and Amplifiers.
>Compact Design.
>3.5mm Output: 130mW@32Ω.
>Dimensions: 25x20.5x5.2cm.
>Dimensions: 25x20.5x5.2cm.