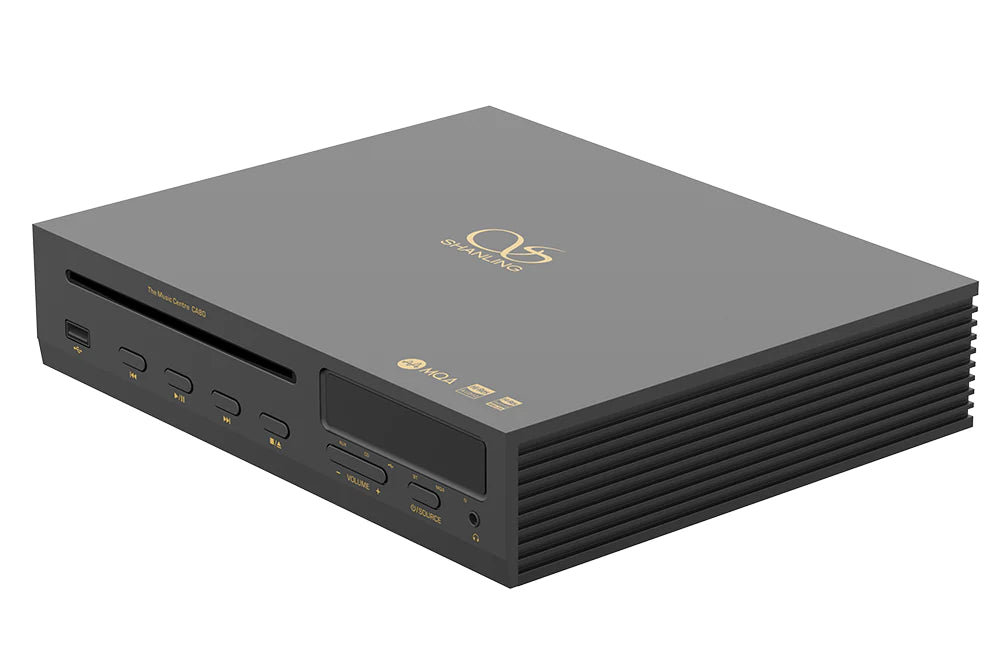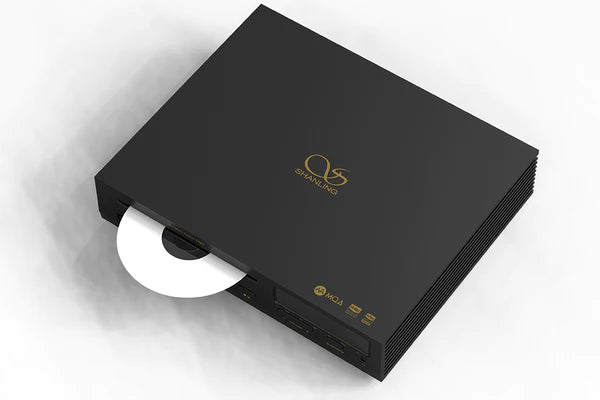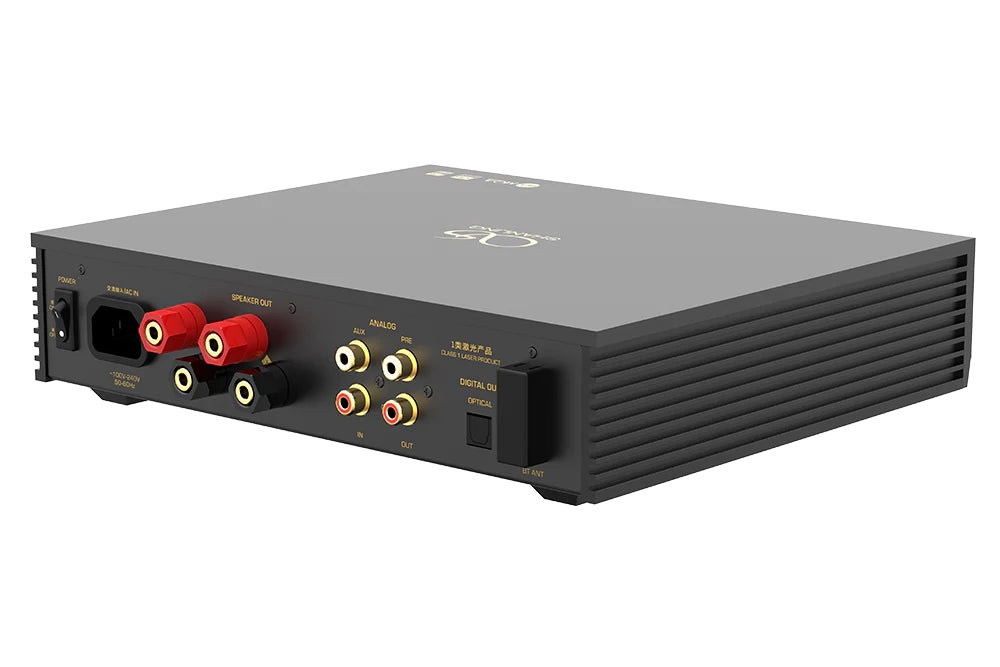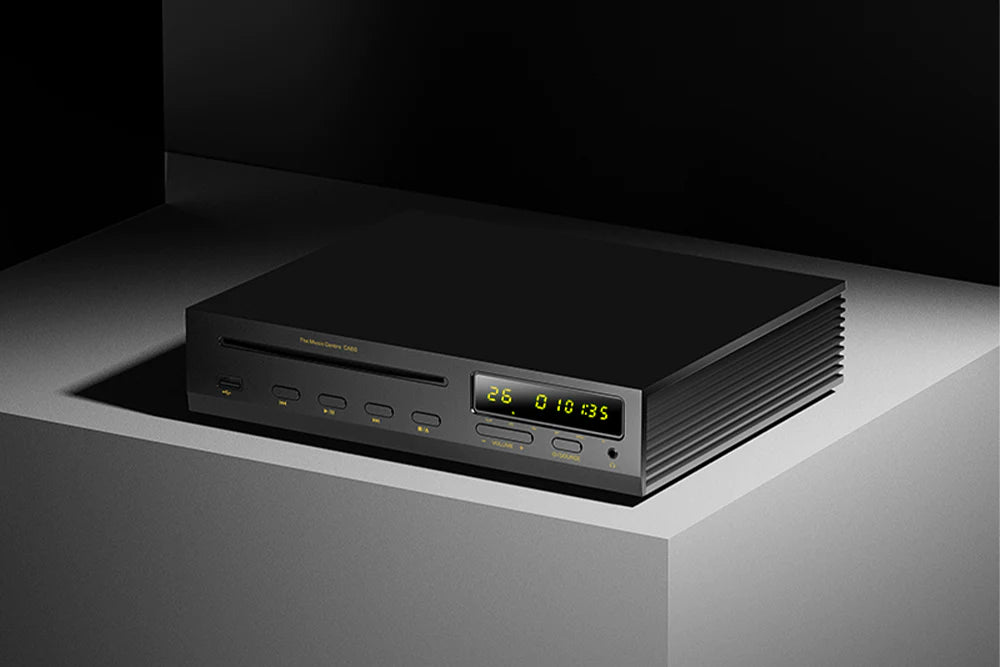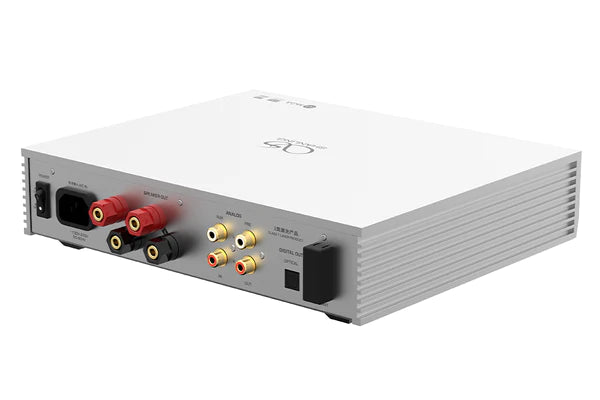 Shanling CA80 CD Player (EXPECTED NOVEMBER 2023)
FREE Ground shipping on any order over $600.00! (Some exceptions apply)
If item is in stock, it will ship within 2 business days, please contact the store to ensure availability.
905-881-7109
Info@audioexcellence.ca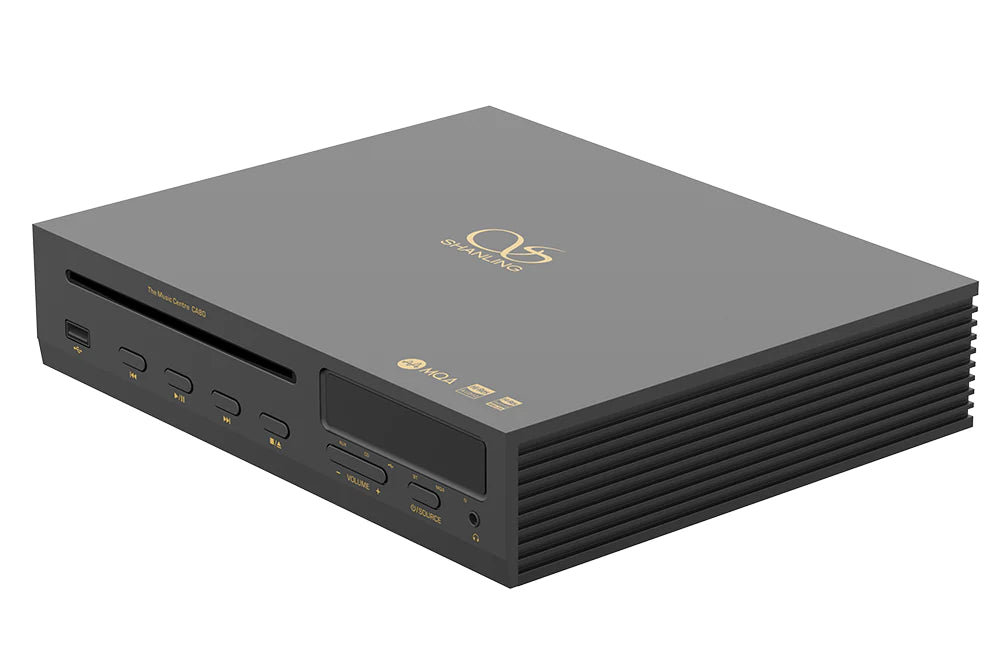 Shanling CA80 CD Player (EXPECTED NOVEMBER 2023)
Expected November 2023. Please contact us if you have any questions!

Unleash Sonic Brilliance with the ShanLing CA80 ICEPower Class-D Speaker Amplifier

Elevate your audio journey with the ShanLing CA80, a pinnacle of innovation. Boasting cutting-edge ICEPower Class-D amplification technology, it's a testament to precision and performance, designed for the most discerning audiophiles.

**ESS ES9219MQ DAC with LTA8092 & RT6863 Amplifiers**

The ShanLing CA80 seamlessly combines advanced technology with classic CD player design, delivering an extraordinary auditory adventure. With the renowned Sabre DAC chip from ESS and the power of LTA8092 & RT6863 Amp, it ensures impeccable audio decoding and conversion. The result? A harmonious blend of clarity and potency, enriching your musical experience.

**Philips CD Drive & Sanyo HD860 Laser Technology**

At its core, the CA80 is fortified with a Philips CD drive and Sanyo HD860 laser technology, guaranteeing consistent and optimal CD audio playback. Enhanced by the Ingenic X1000 system platform, it excels in efficient processing and seamless operation. This player embraces USB drive playback, supporting impressive sampling rates up to 32/384kHz and DSD256 audio formats. Plus, it boasts Bluetooth 5.0, with LDAC and AAC codec support, enabling seamless wireless connections to headphones and speakers.

**Versatile Output Options**

Experience the CA80's versatility as it transforms into an Integrated amplifier with an additional RCA input. Connect various audio sources, from turntables to CD players, creating a centralized audio system. It offers optical SPDIF output for external digital connections, along with 3.5mm and RCA analog outputs featuring a pre-out mode, catering to diverse audio equipment needs. The digital LED tube display intuitively showcases playback status and track details. Control it effortlessly through the Eddict Player control and remote controller.

**Compact Size Design**

Compact and adaptable, the CA80's dimensions of 25 x 20.5 x 5.2 cm and 2.4 kg weight fit seamlessly into any user environment. It supports the MQA-CD format, enhancing compatibility with high-fidelity music decoding and playback. The ShanLing CA80 embodies the fusion of premium audio capabilities and modern conveniences, delivering an unparalleled musical experience for audiophiles of all kinds. Elevate your audio experience today with the ShanLing CA80 ICEPower Class-D Speaker Amplifier – where versatility meets excellence.
Weight & Dimensions
volume:
Net weight: 2.8kg
Consumption power: 20W
Main Control: Junzheng X1000
Decoding chip: ES9219MQ
Bluetooth: BT 5.0
Power supply: external AC100V-AC240V
Display: Digital Tube Display
Control method: APP+remote control+keys
Enter: CD, U disk, Bluetooth, RCA
Output method: RCA, optical fiber, 3.5mm headset

U disk playback format: DSD / DXD / APE / FLAC / ALAC / WAV / AIFF / AIF / DTS / MP3 / WMA / AAC / OGG / MP2 / M4A / AC3 / OPUS / TAK / Cue

AMP OUT output:
Output Power
50w@82Ω (0.3%)
100W@4Ω (0.3%)
Frequency: 20Hz -20KHz (-0.2DB)
THD+N: 0.003%
Separation: 80db@32Ω
Signal to noise ratio: 108db

PO output:
Output power: 130MW@32Ω
Frequency: 20Hz -40kHz (-0.2DB)
THD+N: 0.0015%
Separation: 75db@32Ω
Dynamic range: 119db
Signal ratio: 118db
Output impedance: less than 1Ω

LO output:
Output level: 2.0VRMS
Frequency: 20Hz -40kHz (-0.2DB)
THD+N: 0.002%
Separation: 85DB
Signal ratio: 116db