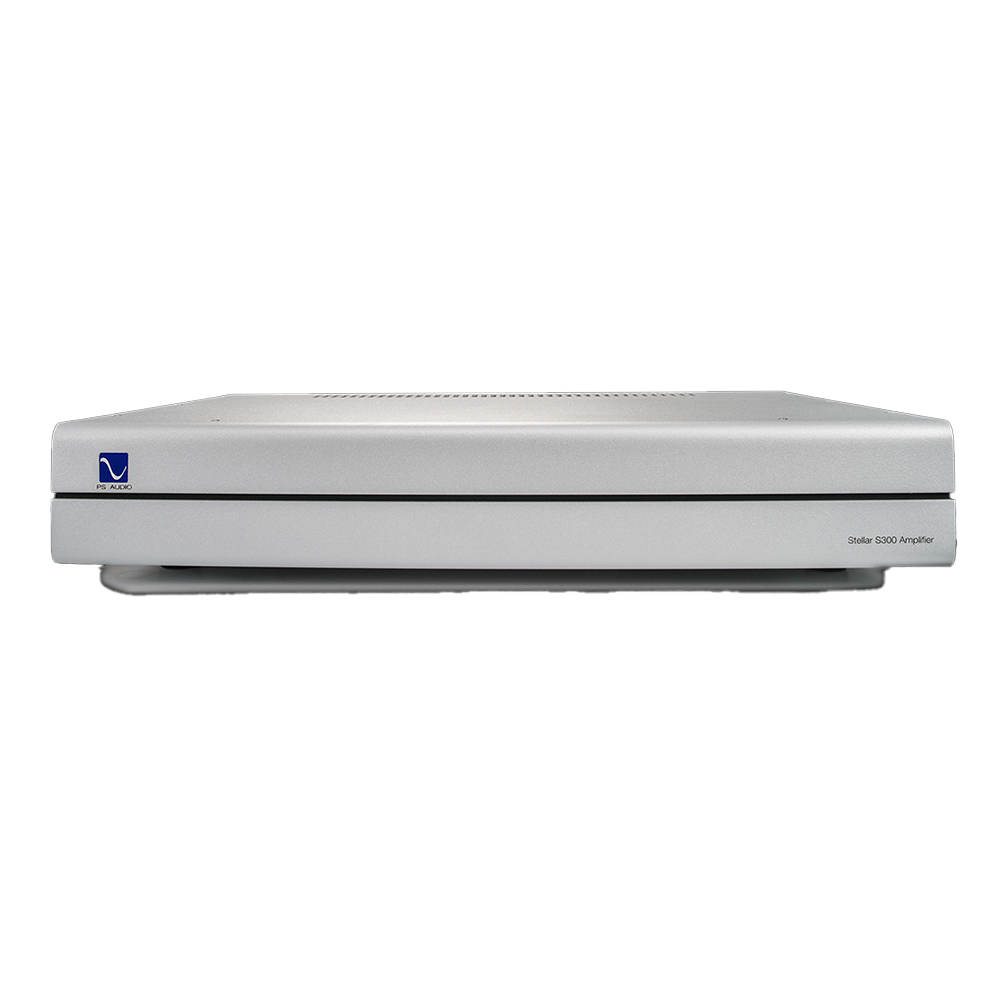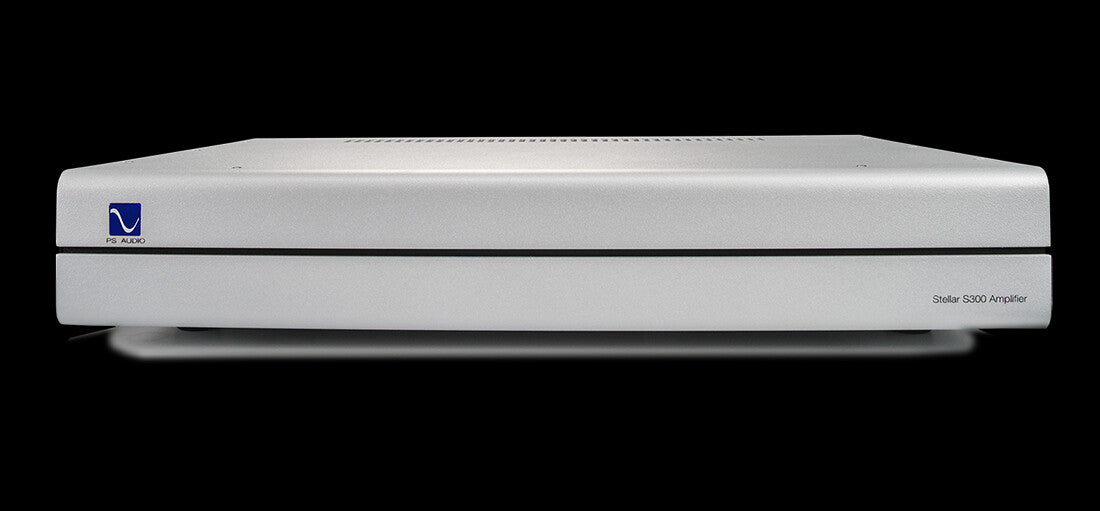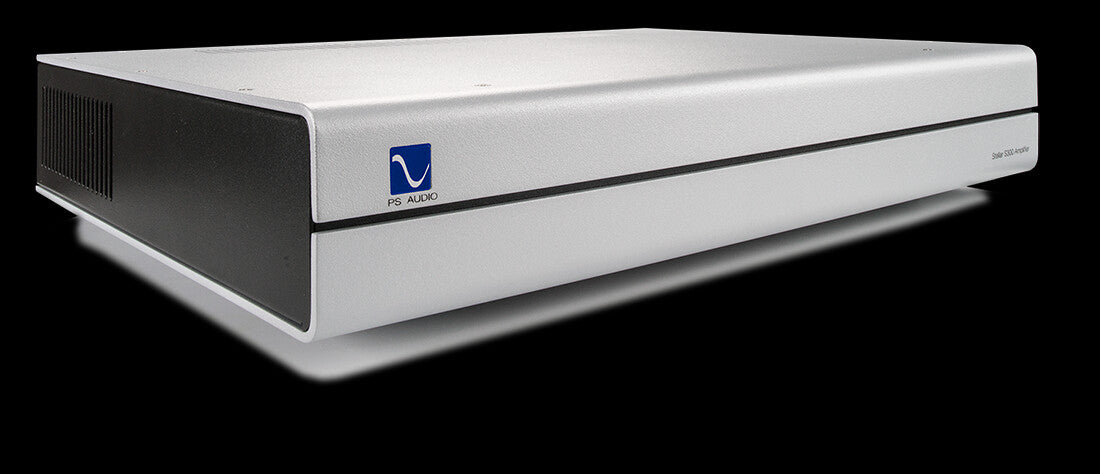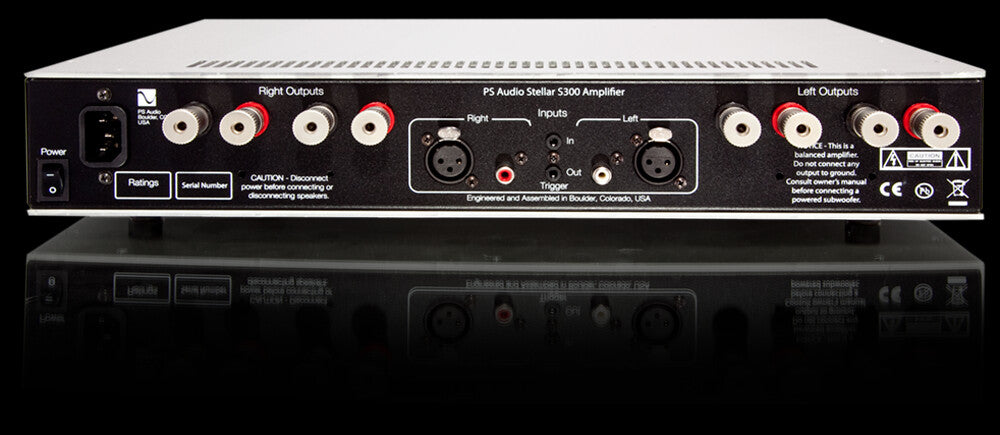 PS Audio Stellar S300 Stereo Amplifier
FREE Ground shipping on any order over $600.00! (Some exceptions apply)
If item is in stock, it will ship within 2 business days, please contact the store to ensure availability.
905-881-7109
Info@audioexcellence.ca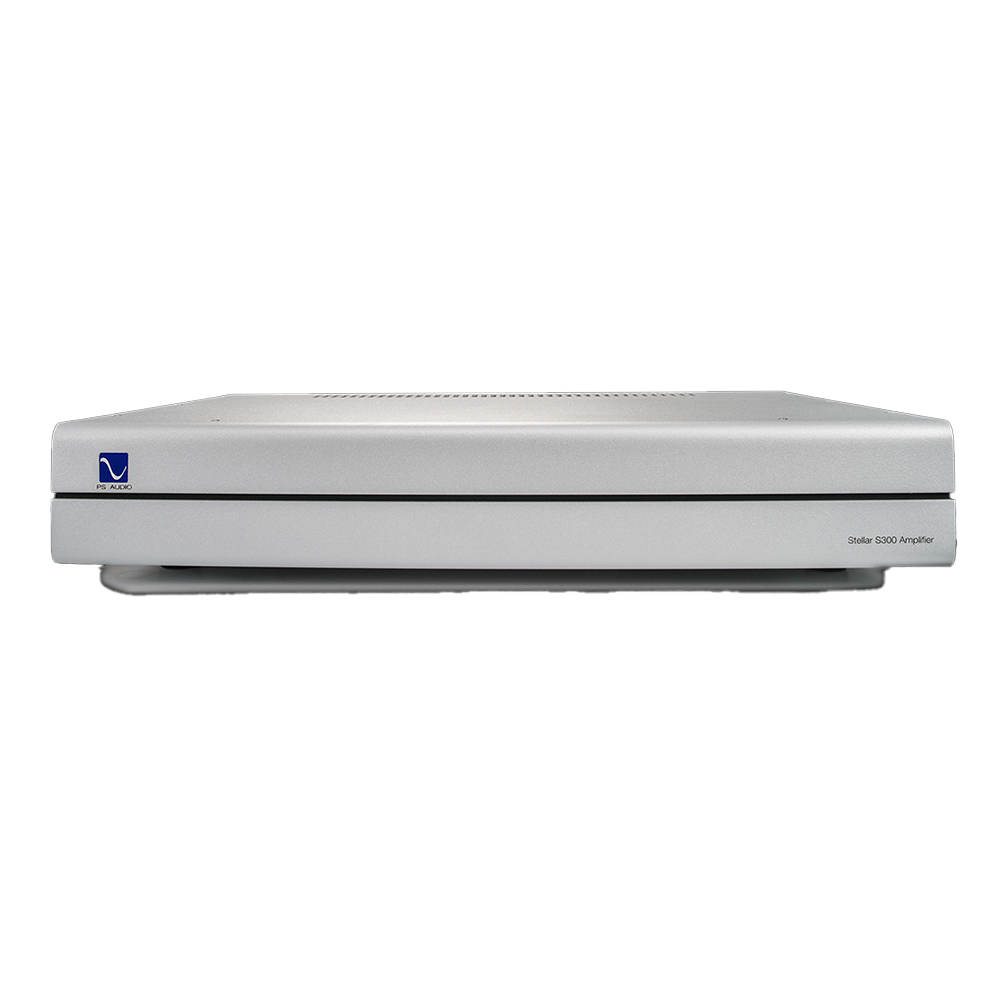 PS Audio Stellar S300 Stereo Amplifier
From the deepest bass to the warmest, sweetest highs, the Stellar S300 makes any loudspeaker sing and is our most affordable stereo power amplifier ever.
Breathe new life into your loudspeakers with the Stellar S300, a full-sized, affordable stereo power amplifier that honors the music and controls your loudspeakers better than you ever imagined possible. The S300 combines the slam, linearity, and toe-tapping pacing of a Class D output stage with the warmth, grace, and rich inner detail of Stellar's Class A Analog Cell. The results are nothing short of ground breaking. Liberate a wealth of untapped energy trapped in your media library. Plumb music's subterranean depths and finally hear the bass your speakers were capable of. Revel in rich layers of fine, full detail. Marvel at the deep, extraordinary, wall-to-wall soundstage. Effortless. Lush. Stellar.

Design
The Stellar S300 stereo power amplifier is a dual mono power amplifier capable of effortlessly driving demanding loudspeaker loads to concert levels. It combines the best of two worlds: ultra linear, high-current, Class D technology for the output stage; a discrete, Class A MOSFET based Analog Cell for the all-important input stage. The S300's rich, warm, and engaging sonic character comes from the Analog Cell. It's powerful, authoritative control over the loudspeaker stems from its high current, ultra-low impedance Class D output stage.
Features
- STEREO POWER AMPLIFIER
- DUAL MONO WITH SEPARATE POWER SUPPLIES
- POWERFUL MOSFET OUTPUT STAGE
- RCA SINGLE-ENDED INPUT
- XLR "TRUE" BALANCED INPUT
- 140 WATTS PER CHANNEL 8Ω
- 300 WATTS PER CHANNEL 4Ω
- 2Ω STABLE
- VERY LITTLE HEAT PRODUCTION
- < 0.1% THD 20Hz - 20kHz AT RATED POWER
- DAMPING FACTOR > 550
- FRONT PANEL STANDBY BUTTON
- ZERO-LOSS INPUT
- DUAL, COPPER, PLATED, OUTPUT - BINDING POSTS
Specifications
Idle Power Consumption 13W
Audio Inputs RCA (Unbalanced) XLR (Balanced)
Speaker Outputs Copper base nickel plated binding posts (2 pair per channel)
Gain 30.5dB +/-0.5dB
Sensitivity for rated output power 1.01V
Noise 1kHz@300 Watts < -100dB
Input impedance Unbalanced 50KΩ Balanced 100KΩ
Output Impedance 50Hz, 2.8VRMS <0.007Ω
Damping factor 50Hz. 2.8VRMS 8Ω >1100 4Ω >550
Frequency Response 2.8VRMS into 4Ω 10Hz – 20KHz +/- 0.5dB 10Hz – 50KHz +0.1/-3.0dB
Output Power Both channels driven 120vac mains, 1kHz, 1% THD
8Ω 140W minimum; 4Ω 300W minimum; 2Ω Stable for musical transients
Weight & Dimensions
- Unit Weight 13 lbs [5.9 kg]
- Unit Dimensions 17"W x 3"H x 12"D (13"D w/connectors)