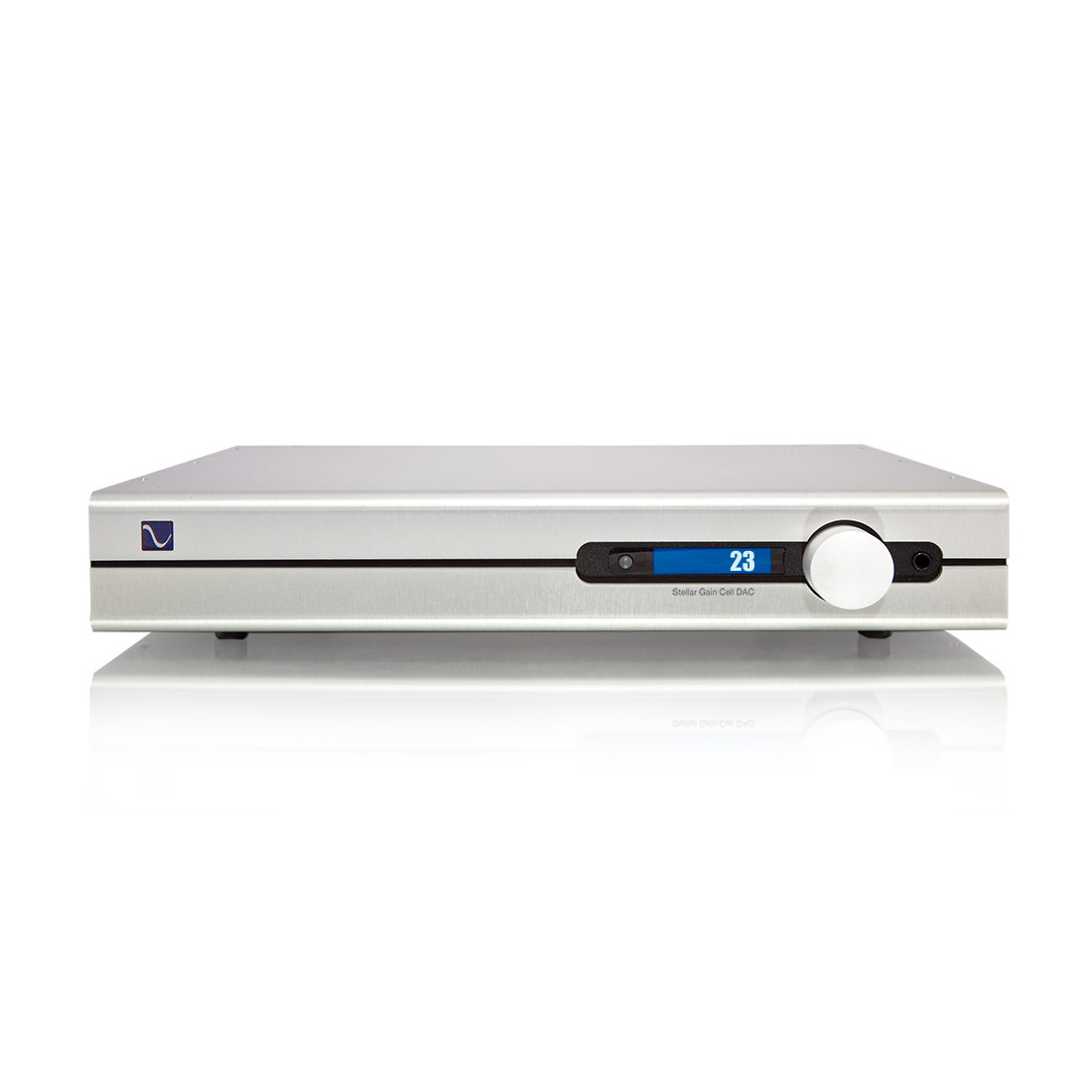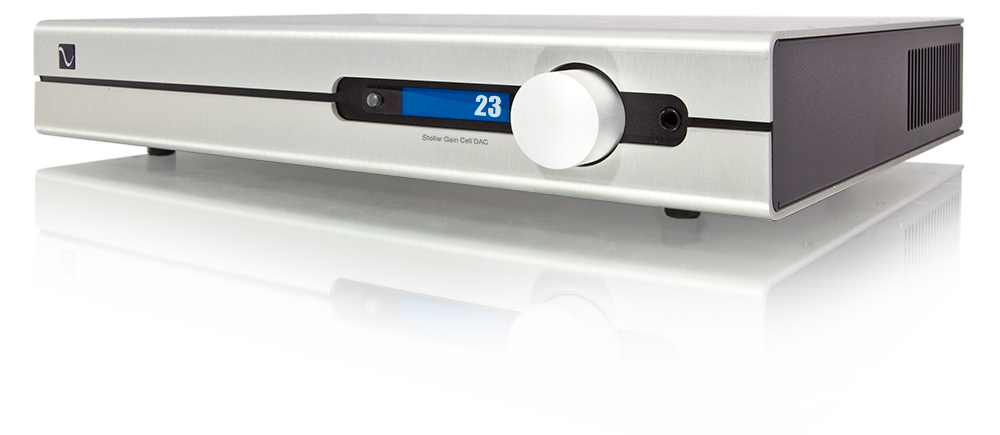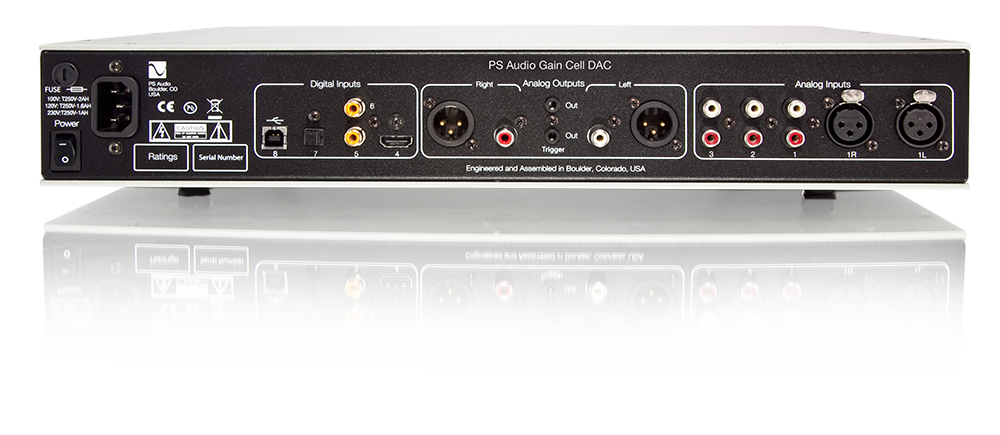 PS Audio Stellar Gain Cell DAC
FREE Ground shipping on any order over $600.00! (Some exceptions apply)
If item is in stock, it will ship within 2 business days, please contact the store to ensure availability.
905-881-7109
Info@audioexcellence.ca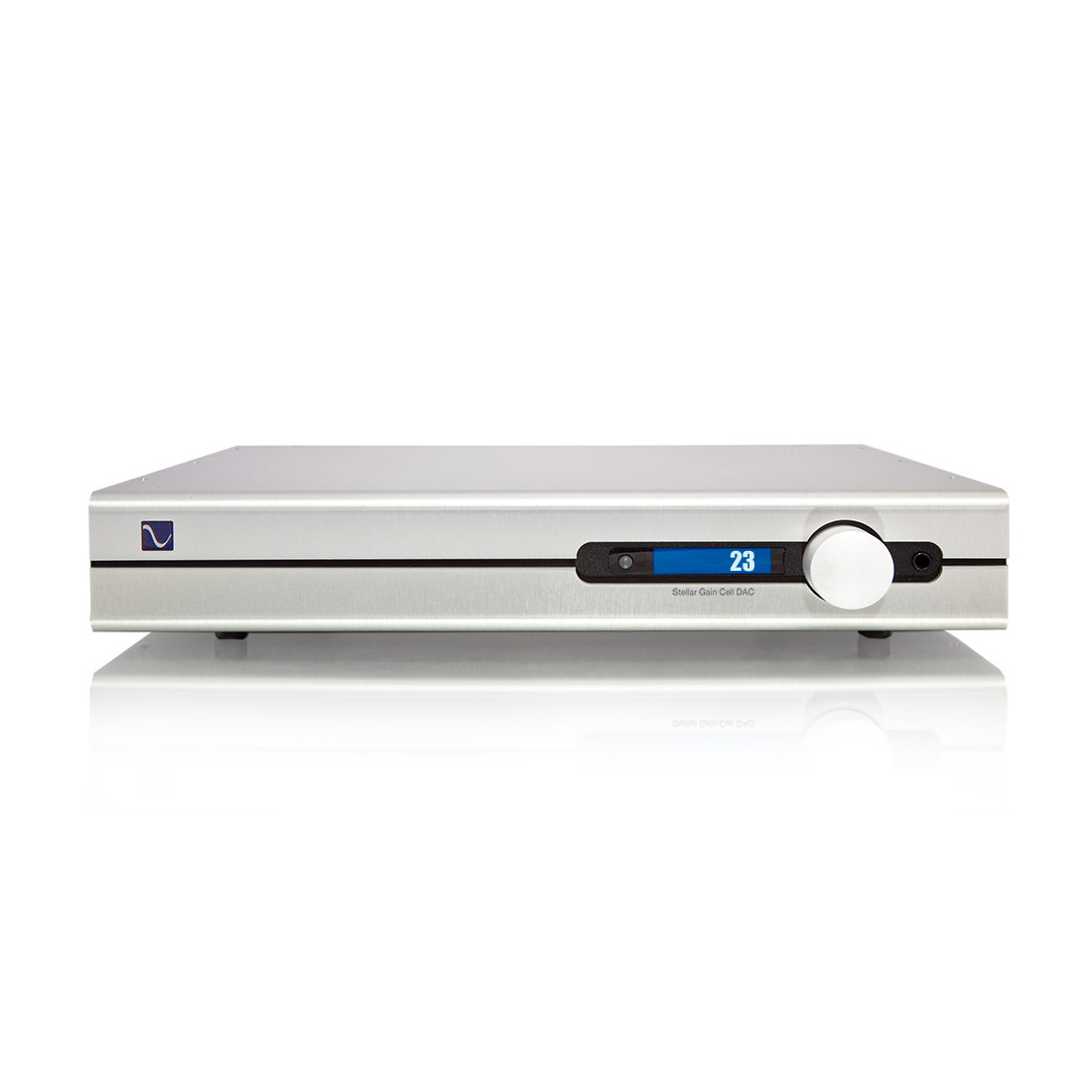 PS Audio Stellar Gain Cell DAC
GainCell DAC
The Stellar GainCell DAC combines the benefits of an exceptional analog preamplifier and a full-featured DAC. It's affordable excellence.
The analog preamplifier is the heart and soul of any high-performance audio system. It's the point in a system where music's magic can be won or lost. For more than 45 years, PS Audio has been building preamplifiers that honor the music and preserve the magic. The Stellar Gain Cell DAC is no exception. It features fully balanced class A analog circuitry from input to output, along with a state of the art DAC that ensures perfect symmetry between analog and digital. Rediscover the wealth of music in your library, with Stellar. Rich, sweet, and always a musical treat, Stellar GainCell DAC is our best value in bringing life to music.

Design
The idea of building a no-loss analog preamplifier with its own built-in cutting edge DAC was the basis of the Stellar GainCell design imperative. At this instrument's heart is the analog GainCell. Rather than using additional sonically-degrading elements inserted in the signal path to control volume, the GainCell eliminates this problem without additional circuitry in the signal path by varying its gain in response to front panel controls. Based on industry leading Sabre32 bit Hyperstream architecture, Stellar DAC features a fully balanced Class A analog output stage with multiple power supplies, independent jitter-reduced inputs, DSD, I2S, and asynchronous USB.
Features
- CLASS A BALANCED ANALOG PREAMPLIFIER
- FULL FUNCTION DAC
- CLASS A HEADPHONE OUTPUT
- FIXED OR VARIABLE DAC MODE
- ANALOG GAIN CELL STAGE
- BALANCED XLR OUTPUT
- HOME THEATER BYPASS
- DIGITAL LENS TECHNOLOGY
- THREE SELECTABLE DIGITAL FILTERS
- CPLD (FPGA) INPUT
- HIGH-CURRENT OVERSIZED ANALOG POWER SUPPLY
- ESS HYPERSTREAM
- NO CAPACITORS IN OUTPUT SIGNAL PATH
- HIGH CURRENT CLASS A HYBRID OUTPUT STAGE
- SINGLE AND DOUBLE RATE DSD
- DSD DIRECT THROUGH I2S
Specifications
Input Power Model specific 100VAC, 120VAC, or 230VAC 50 or 60Hz
Power Consumption 20W
RCA XLR 3 stereo pair 1 stereo pair
Coax 2 PCM (192KHz max)
Optical 1 PCM (96KHz max)
RCA XLR Headphones (Analog Unbalanced) 1 stereo pair (Analog Balanced) 1 stereo pair One 1/4" headphone connector front panel
Gain Maximum output Sensitivity 12dB +/-0.5dB 20 Vrms 5.3Vrms
Input Impedance 47KΩ single ended RCA 100KΩ Balanced XLR
Output Impedance 100Ω single ended RCA 200Ω balanced XLR
Frequency Response 20Hz – 20KHz +0/- 0.25dB 10Hz – 100KHz +0.1/-3.0dB
Noise 20-20KHz <-90dBV
S/N Ratio 1KHz >110dB (max output)
Output impedance <4 Ω
Weight & Dimensions
- Unit Weight 13.5 lbs [6.1 kg]
- Unit Dimensions 17" x 12" x 3"
- Shipping Weight 17 lbs [7.7 kg]
- Shipping Dimensions 23"x 18" x 9"