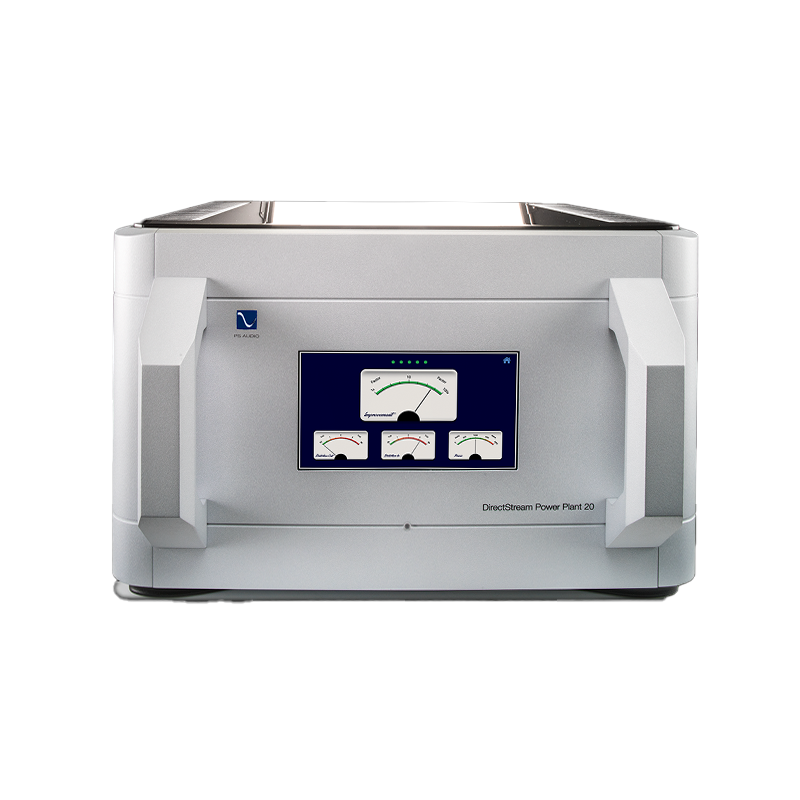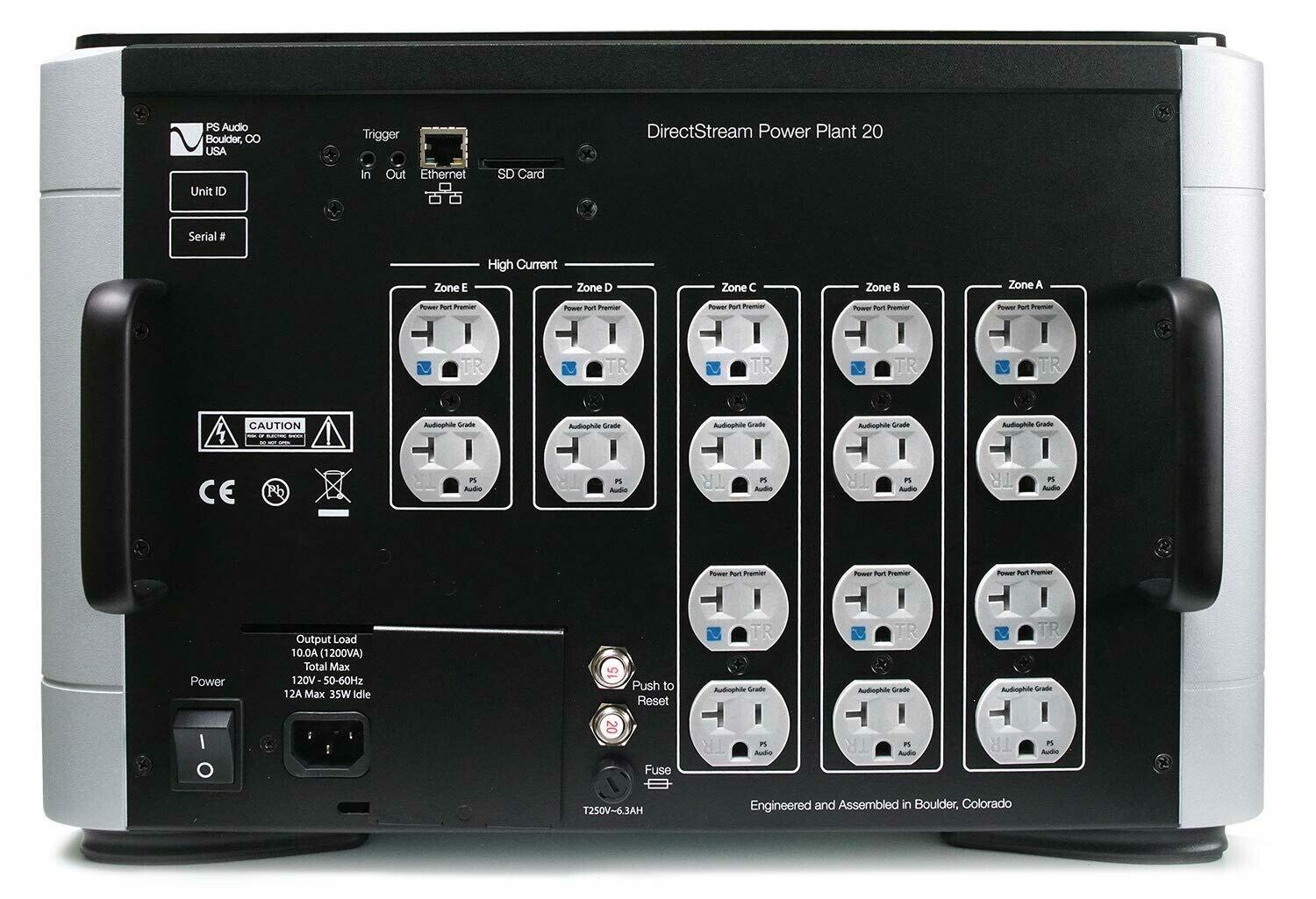 PS Audio DirectStream Power Plant 20
FREE Ground shipping on any order over $600.00! (Some exceptions apply)
If item is in stock, it will ship within 2 business days, please contact the store to ensure availability.
905-881-7109
Info@audioexcellence.ca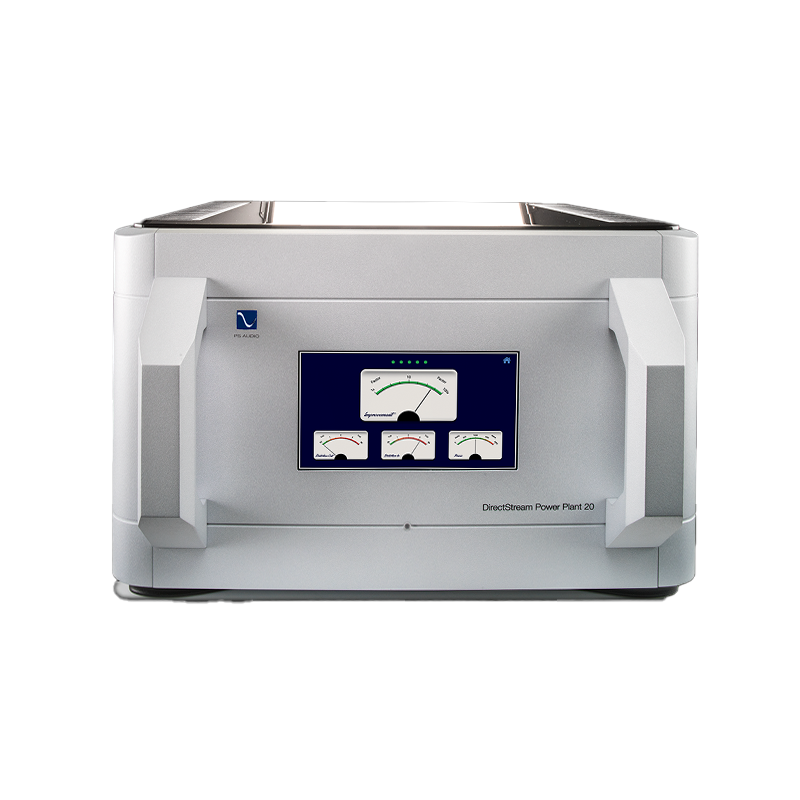 PS Audio DirectStream Power Plant 20
PS Audio's largest and most powerful regenerator, the P20 is trusted to protect and power the most expensive systems in the world.
The DirectStream P20 Power Plant is our finest expression of the art of delivering protected, pure, regulated, distortion-free AC power. With peak power levels of 3600 watts, no equipment can tax the mighty P20. Finally, your most coveted components have the opportunity to unleash their full potential. DirectStream P20 regulates both long-term fluctuations and peak dynamics without deviation, ensuring a solid foundation from which to build a state-of-the-art system. Its low output impedance and unhindered AC delivery are equivalent to less than 50 feet of 12 gauge wire connected directly to your city power source without the connecting miles of wire, the many transformers, and the multiple neighbors weakening and contaminating your power.

Design
The PerfectWave PowerPlant 20 is PS Audio's finest pure power delivery system. Equipped with 16 outlets (US version) across 5 separate regenerated zones, the P20 can take input from either 15 or 20 amp lines to regenerate a completely new AC waveform, free of distortion or voltage fluctuations. The P20 features an ultra-low impendance analog power amplifier and FPGA based DSD engine that delivers the cleanest, lowest noise sine waves of any regenerator in the world.
Features
- BUILT IN BOULDER
- 2000 VA OUTPUT
- 40% MORE POWER
- PASSIVELY COOLED
- PURE SINE WAVE
- MULTIWAVE
- INTEGRATED OSCILLOSCOPE
- THD METER
- IMPROVEMENT METER
- POWER METER
- CONTROL OVER THE LAN
- ADJUTABLE OUTPUT VOLTAGE
- COLOR TOUCHSCREEN
- FIELD UPGRADEABLE
- 100% REGENERATED AC
Specifications
Output Impedance <0.005 ohm
Noise Reduction 100kHz – 2MHz >80dB
Input Frequency 45 – 65 Hz
Over Voltage Limit Continuous 5% of setting 15 sec duration 10% of setting
Energy Dissipation 2040J
Clamp Level 340V
DC Trigger Configuration Tip Positive
Weight & Dimensions
- Unit Dimensions 17" W x 14" D x 11" H (43cm W x 36cm D x 27.9 cm H)
- Unit Weight 96 lbs ( 43.5kg)
- Shipping Dimensions 23" x 22" x 17" ( 58cm x 55.8cm x 43 cm)
- Shipping Weight 105 lbs (47kg)