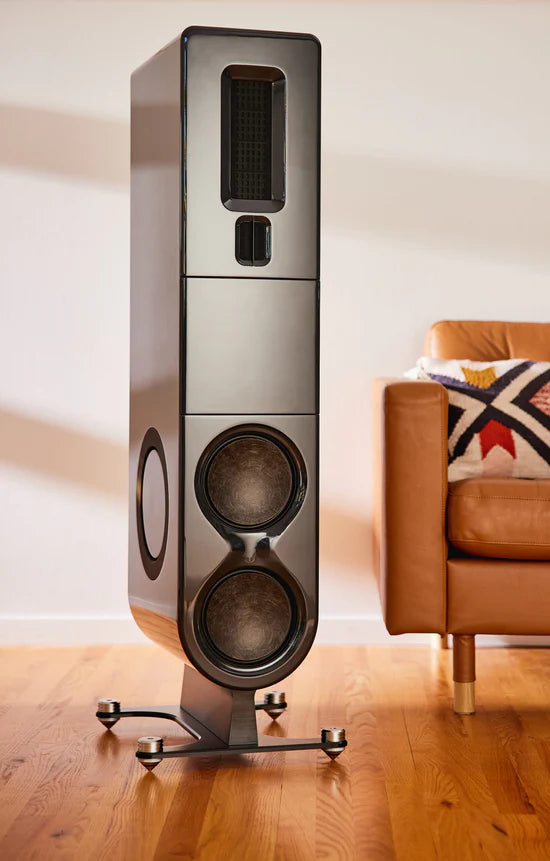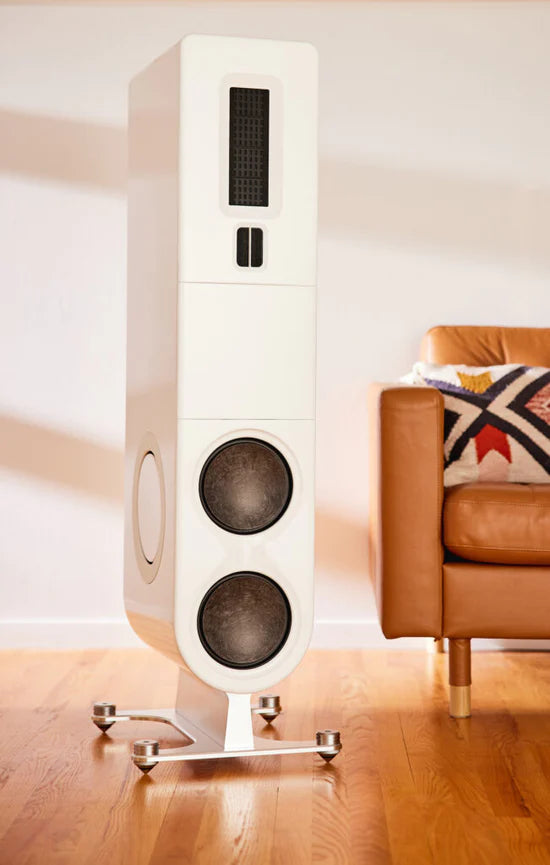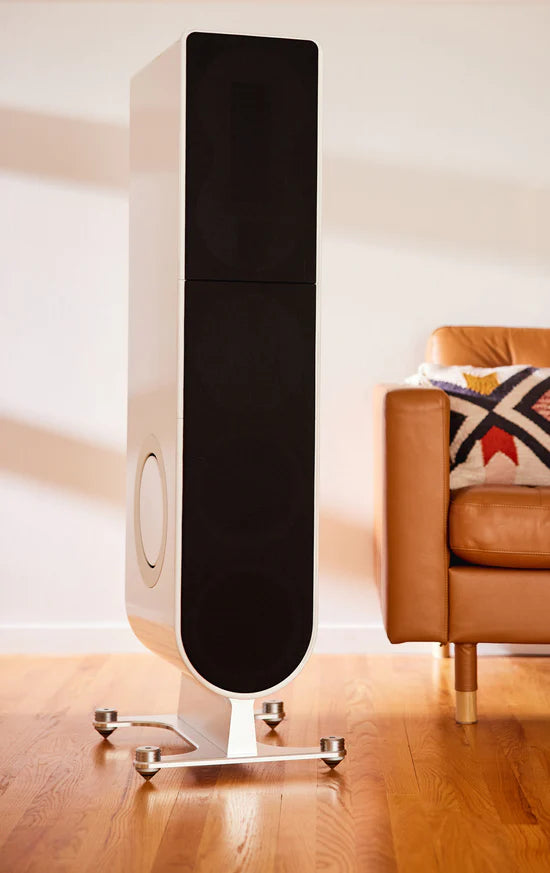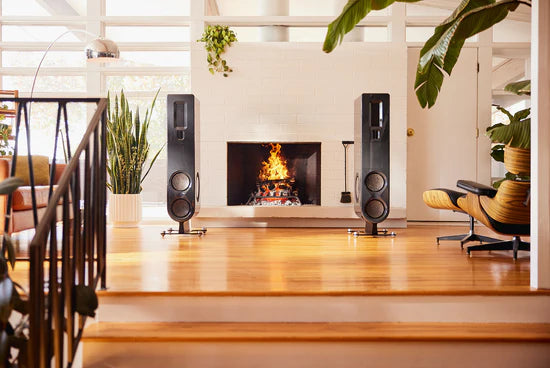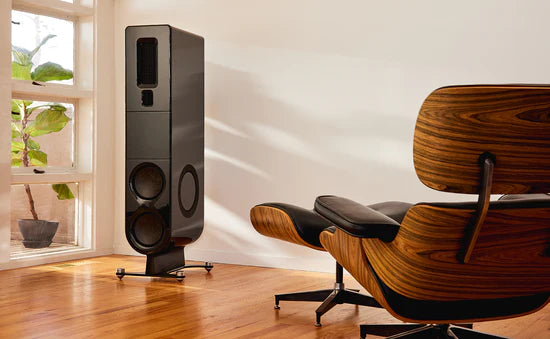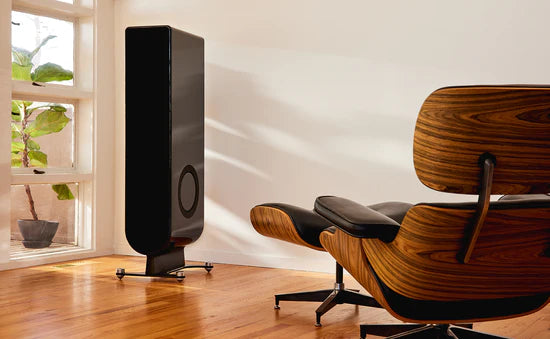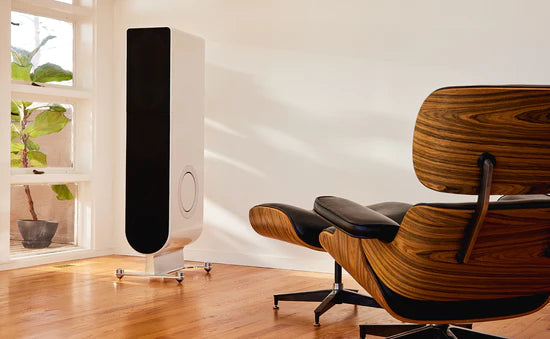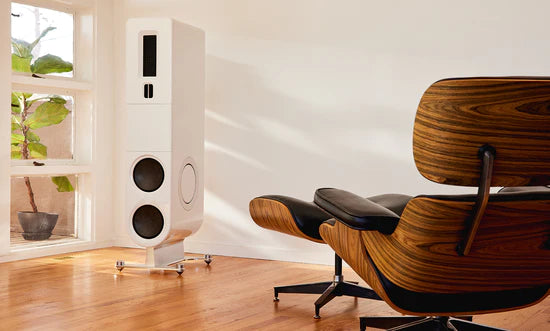 PS Audio aspen fr ls 20
FREE Ground shipping on any order over $600.00! (Some exceptions apply)
If item is in stock, it will ship within 2 business days, please contact the store to ensure availability.
905-881-7109
Info@audioexcellence.ca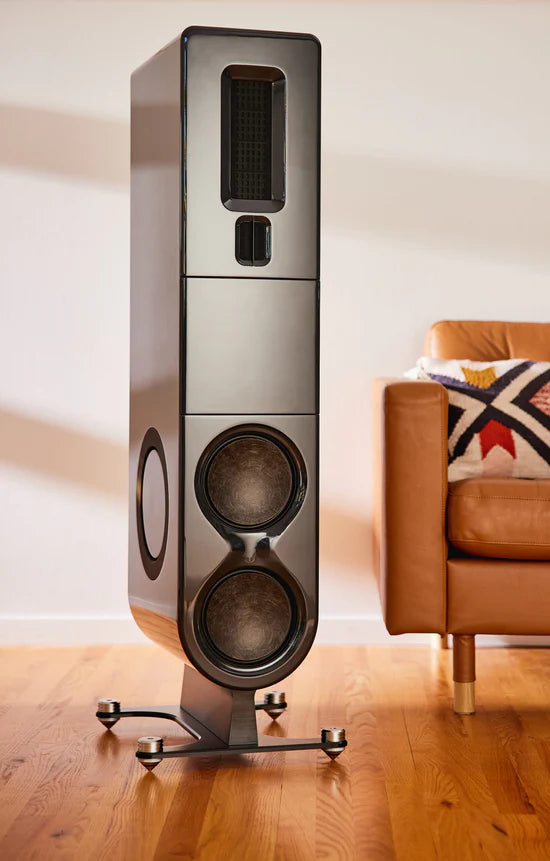 PS Audio aspen FR20 Loudspeaker
The perfect size loudspeaker for any room
The ground-breaking aspen series of loudspeakers sets new standards for what is possible in home audio reproduction. Now, with the introduction of the smaller FR20, it is finally possible to bring the magic of aspens into more people's homes.

The aspen loudspeaker series represents the culmination of 50 years of industry experience; learning in intimate detail what works and what does not; what it takes for a loudspeaker to disappear and leave only the magic of the music; designing a no-compromise phase-correct crossover; constructing a cabinet that does not color the sound; crafting a near-flat impedance curve for driving the speakers with any power amplifier, and when not even the most advanced driver manufacturer's products are good enough to meet our exacting standards, designing woofers, radiators, tweeters, and midranges from scratch. In all respects, both the FR30 and FR20 will transcend your expectations of what it means to be called a reference loudspeaker.

No longer do you have to compromise.

Breathtaking to listen to, beautiful to behold, and compatible with any room size the aspen FR20 is a dream come true.
Features
Design
Designing and building a new loudspeaker is both the easiest and hardest engineering challenge in all of high-fidelity. On the one hand, anyone can go online and buy a few drivers and bang together a box to make decent sound. On the other hand, the most difficult task in all of high-performance audio is crafting a seamless phase-correct output from two or more driver technologies. Over nearly a century of loudspeaker designs, few models have ever achieved legendary status. The FR20 joins the ranks of a rare handful of true full-range speakers that can honestly cover the frequency range of 28Hz to beyond 20kHz with grace, dynamics, slam, and low distortion. What's captured on the disc is exactly what you'll hear with a greater resolution than most have ever experienced. Grace, beauty, PRaT, power, and a musicality that is rare amongst 6 figure offerings from other manufacturers await owners of the aspen FR20. That this speaker is financially within reach of many makes it a miracle.

Application
Loudspeakers are part of the family. With their presence, they grace our homes and living areas by bringing the joy of music into our lives. Unlike the electronics that drive them, to perform their best most loudspeakers depend on proper placement and optimized room parameters. The aspen FR20, however, is designed to more easily fit into any living environment and perform at their best with a minimum of setup hassles and a maximum of options. While the FR20, like all high-performance speakers, appreciates some breathing room between them and the front wall, placement in the room for best performance is a snap. Using the included step-by-step guide and CD, setup, from unboxing to playing music, happens easily in a few short hours.
Specifications
FULL RANGE 3-WAY SYSTEM
87 dB SENSITIVITY
ONE 2.5" PLANAR RIBBON TWEETER
10" PLANAR RIBBON MIDRANGE
TWO 8" LOW DISTORTION HIGH EXCURSION WOOFERS
TWO 10" LOW DISTORTION HIGH EXCURSION BASS RADIATORS
ADVANCED CARBON FIBER PMI FOAM COMPOSITE WOOFER CONES
THERMOSET FIBERGLASS RESIN FRONT BAFFLES
FLAT IMPEDANCE CURVE FOR EASY AMPLIFIER LOAD
SMOOTH AND FULL OFF AXIS RESPONSE
IN-ROOM BASS RESPONSE TO 20hz @ -6db
ONE PIECE CABINET FOR EASY SETUP
ADJUSTABLE MILLED BRASS FEET
EASY TO POSITION FOR BEST PERFORMANCE
HEAVY INTERNAL BRACING FOR LOW CABINET VIBRATION
CUSTOM FILM CAPACITORS & PREMIUM AIR-CORE INDUCTORS
Weight & Dimensions
Color Options Pearl White, Sable Black

Enclosure Type Passive radiator (two, 10" side-firing passive radiators)

High Frequency Transducer 2.5" planar magnetic with Teonex diaphragm

Mid Frequency Transducer 10" planar magnetic with Teonex diaphragm

Low Frequency Transducer 2 x 8" woofers, cast frame, carbon fiber Rohacell sandwich cone, 12lb advanced magnet structure

Crossover Frequency 400 Hz, 2500 Hz – Linkwitz-Riley 4th order acoustic

Sensitivity (2.83V @ 1M) 87 dB

Nominal Impedance 4 ohm (3.5 ohm minimum impedance)

Recommended Amplifier Power 50-300W

Frequency Response 23Hz-20kHz (-6dB) half space, 20 Hz (-6dB) in-room

Dimensions (HxWxD) 50.5" x 16" x 18.75″

Net Weight 133 lbs (60.3 kg)