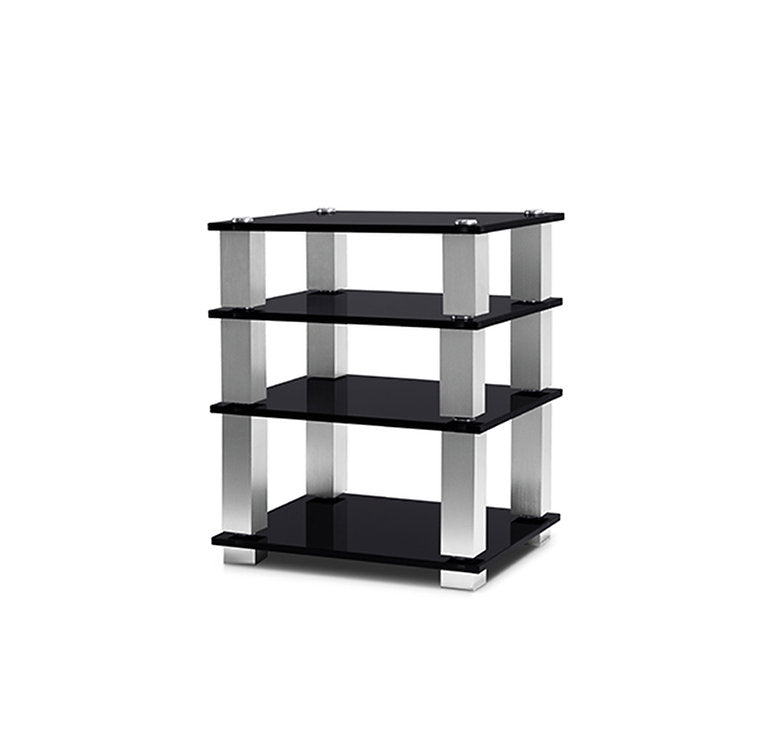 Norstone Square HIFI Rack
FREE Ground shipping on any order over $600.00! (Some exceptions apply)
If item is in stock, it will ship within 2 business days, please contact the store to ensure availability.
905-881-7109
Info@audioexcellence.ca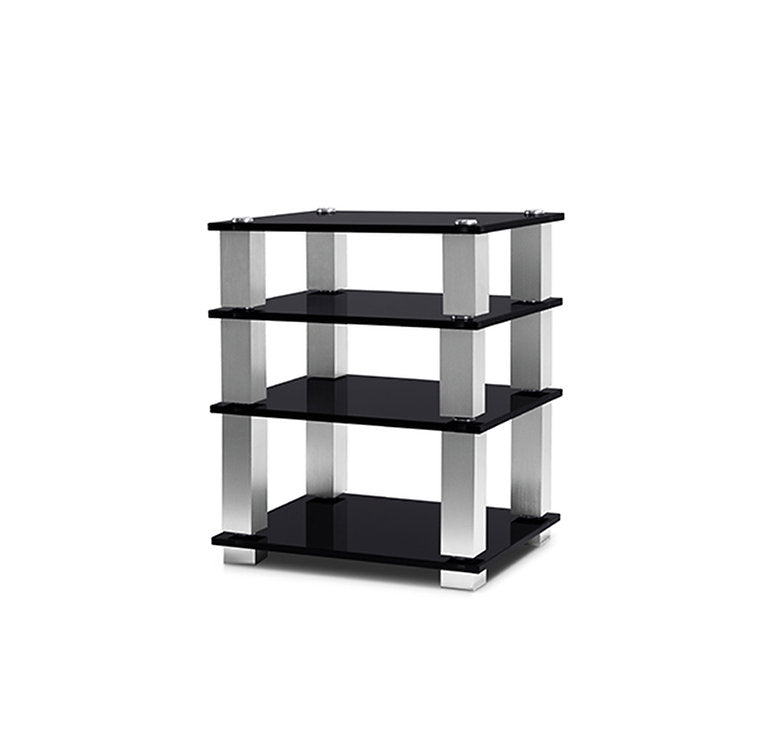 Norstone Square HIFI Rack

Introducing the Square Hifi, a versatile and stylish solution designed to complement both audiophile hifi systems and exceptional home cinema setups. With 19 mm tempered glass shelves elegantly paired with brushed aluminum columns, the Square Hifi boasts a contemporary aesthetic that seamlessly integrates into various interiors. Its square architecture, featuring decoupling points on each shelf, ensures unparalleled stability. The modular design allows for independent element arrangement, empowering you to customize your furniture to match your preferences. With remarkable adaptability and robust construction, the Square Hifi effortlessly accommodates sizable devices like vinyl players and home theater amplifiers, providing a perfect blend of form and function for your audiovisual experience. Elevate your space with Square Hifi – where style meets stability for a harmonious integration of technology and design.
Weight & Dimensions
MAX LOAD
Top shelf: 50 kg
Internal shelves: 50 kg

USEFUL DIMENSIONS
External dimensions (W x H x D): 804 x 710 x 590 mm
Height of small shelves: 180 mm
Average shelf height: 200 mm
Large shelf height: 280 mm
Useful dimensions between columns (W x D): 490 x 370 mm