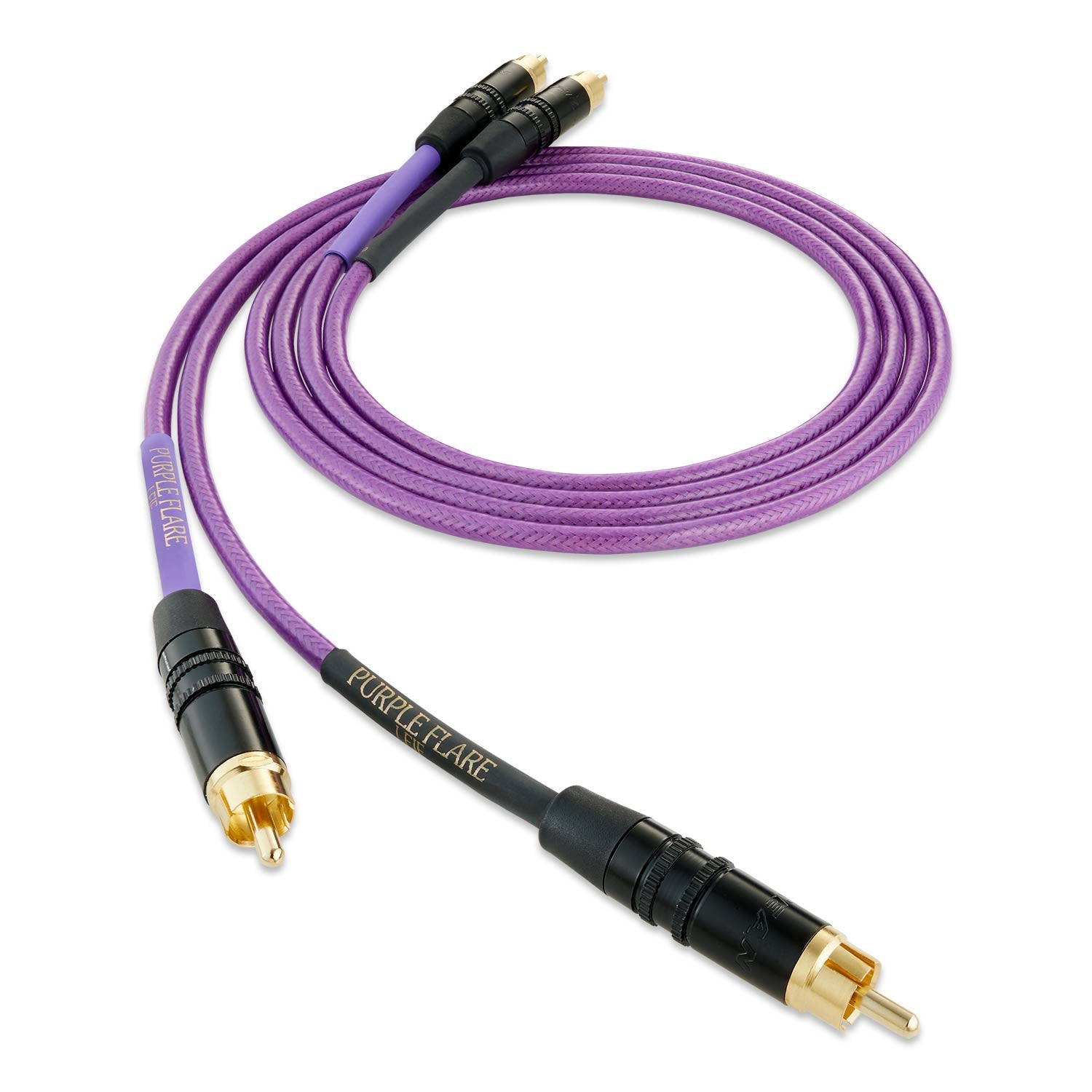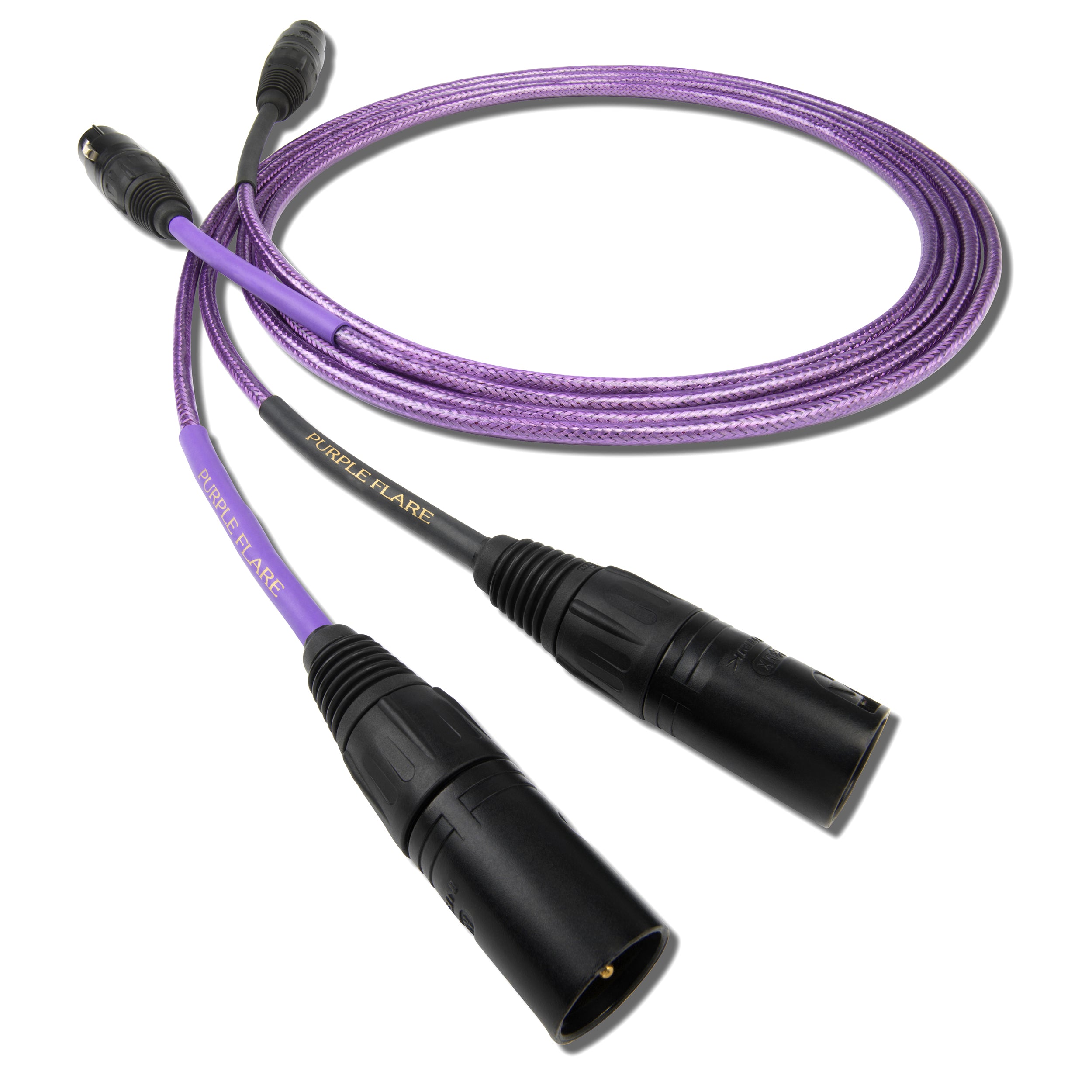 Nordost Purple Flare Interconnect - Sold as a Pair
FREE Ground shipping on any order over $600.00! (Some exceptions apply)
If item is in stock, it will ship within 2 business days, please contact the store to ensure availability.
905-881-7109
Info@audioexcellence.ca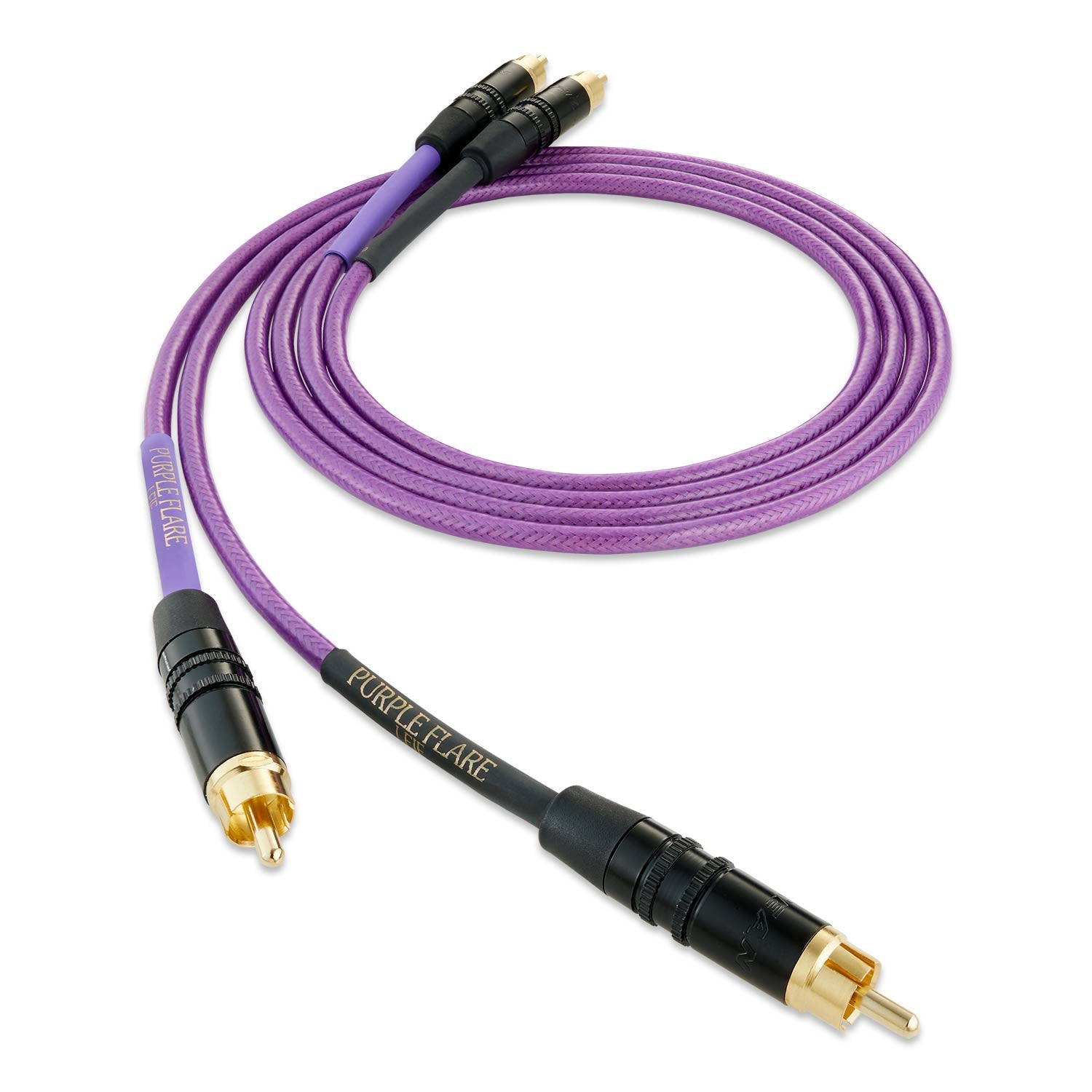 PURPLE FLARE ANALOG INTERCONNECTS
*SOLD AS A PAIR*

The Purple Flare Interconnect is a fully-shielded design that can be terminated for balanced or single-ended connection. It employs six, 26 AWG silver-plated 99.9999% OFC solid core conductors, precision wound in a minimum cross-section configuration that eliminates unnecessary fillers or padding elements. The insulation of this cable is a high-grade FEP, selected for its superior dielectric performance, while the elegant minimalism extends to the carefully selected low-mass connectors and differential grounding. The result is a high-speed, low-loss interconnect with a wide bandwidth that preserves a sense of musical power and momentum.



"…excellent separation between the main and background voices, along with a fine rendering of tones in the acoustic guitars and strings. It wasn't as if, with the Nordost Purple Flare], the tonal range or soundstage was now drastically different; the effect was more one of greater clarity, which in turn made the sound more focused and three-dimensional."– Al Griffin, Soundstage!
Product Specifications
Insulation:
Fluorinated Ethylene Propylene (FEP)

Construction:
Mechanically tuned lay

Conductors:
6 x 26 AWG

Material:
Silver-plated 99.99999% solid core OFC

Capacitance:
55.0pF/ft

Inductance:
0.037μH/ft

Overall Shield Coverage:
95%

Velocity of Propagation:
80%

Termination:
Gold-plated RCA or XLR