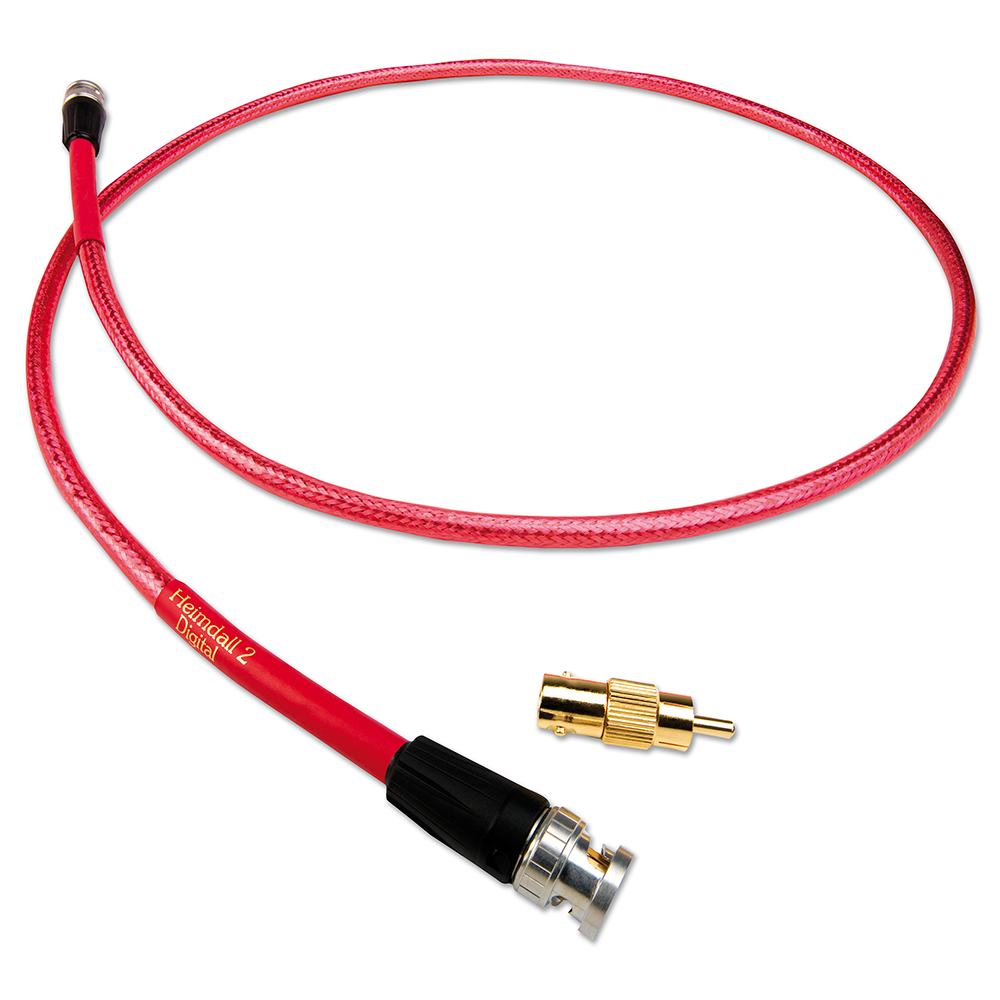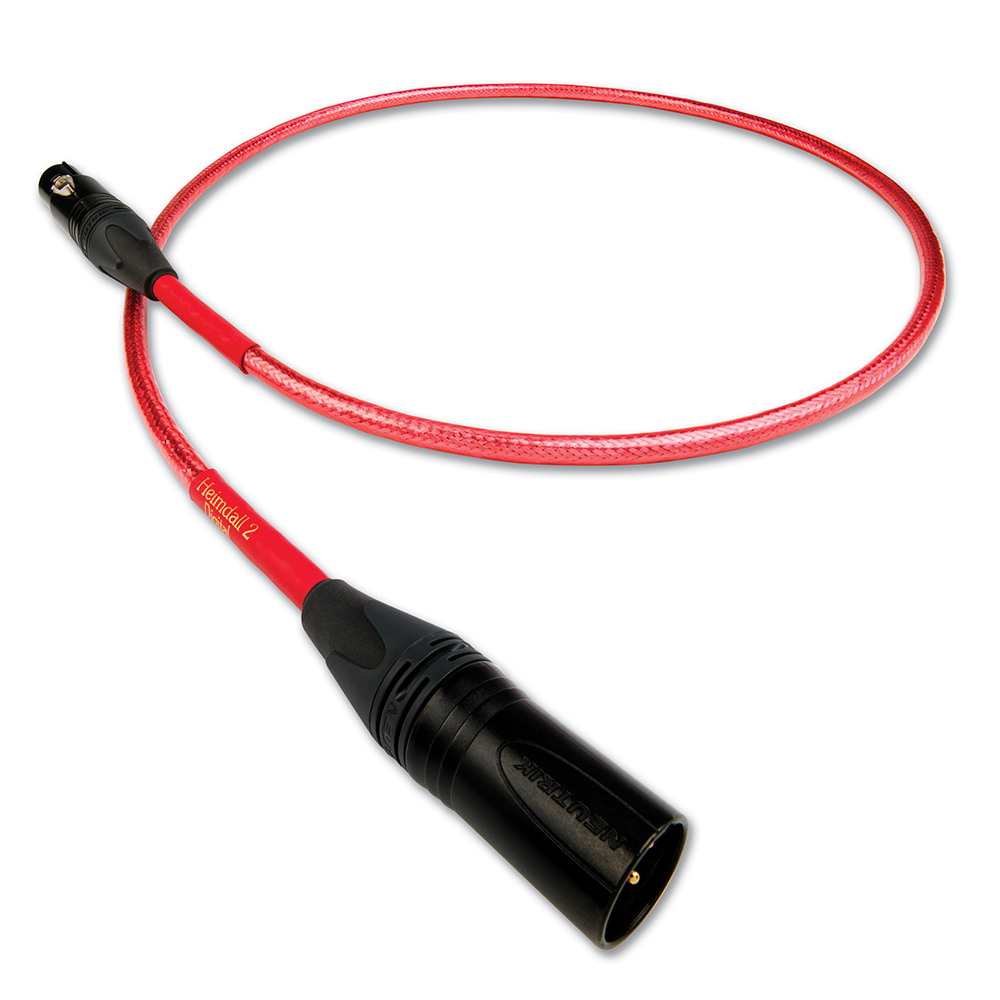 Nordost Heimdall 2 Digital Interconnects - Sold as a Single
FREE Ground shipping on any order over $600.00! (Some exceptions apply)
If item is in stock, it will ship within 2 business days, please contact the store to ensure availability.
905-881-7109
Info@audioexcellence.ca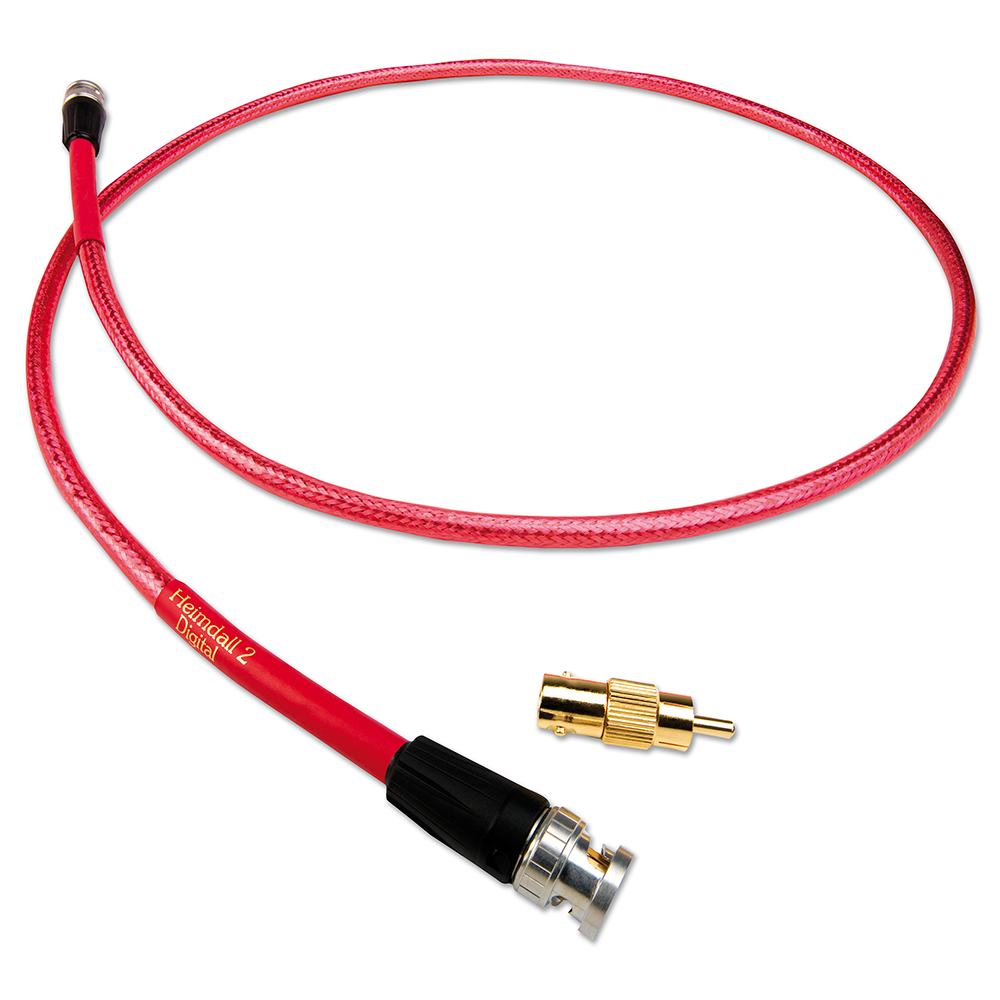 Nordost Heimdall 2 Digital Interconnect Cables
*SOLD AS A SINGLE*

Please contact us for custom lengths.
(905) 881-7109 and info@audioexcellence.ca

Digital data transfer demands precise impedance matching in both cable and connectors. The Heimdall 2 S/PDIF and AES/EBU cables are optimized for digital signal transfer and use a silver-plated OFC solid core conductor suspended in our proprietary, precision Dual Mono-Filament construction. In the S/PDIF cable, this technology is combined with combination BNC/RCA connectors, providing a true 75 Ohm signal path which answers the demand for the precise tolerance needed for clocking and dealing with digital output. Whereas the AES/EBU cable is constructed with impedance matched XLR connectors, providing a true 110 Ohm signal path for digital data which results in clearly audible sonic and musical benefits. The result is an ultra high-speed, low-loss cable specifically designed to deliver the best possible performance from today's high-resolution digital audio sources. They may only be "ones" and "zeros" but poor impedance matching has a dramatic impact on the accuracy with which they are passed from one electronic device to another. Nordost's ultra-close tolerance digital transfer solutions deliver the goods, sonically and musically.
Specifications
75 Ohm (S/PDIF) Specifications:
Insulation: Fluorinated Ethylene Propylene (FEP)
Construction: Mechanically tuned spacing, length and Dual Mono-Filament, co-axial design
Conductors: 1 x 20 AWG
Material: Silver-plated 99.99999% solid-core OFC
Capacitance: 15.0pF/ft
Impedance: 75 Ohm
Overall Shield Coverage: 97%
Velocity of Propagation: 88%
Termination: Gold-plated true 75 Ohm Neutrik BNC. Gold-plated BNC to RCA adapter included.
-
100 Ohm (AES/EBU) Specifications
Insulation: Fluorinated Ethylene Propylene (FEP)
Construction: Mechanically tuned spacing, length and Dual Mono-Filament, twin-axial design
Conductors: 2 x 20 AWG
Material: Silver-plated 99.99999% solid core OFC
Capacitance: 10.7pF/ft
Impedance: 110 Ohm
Overall Shield Coverage: 97%
Velocity of Propagation: 88%
Termination: Gold-plated true 110 Ohm Neutrik XLR