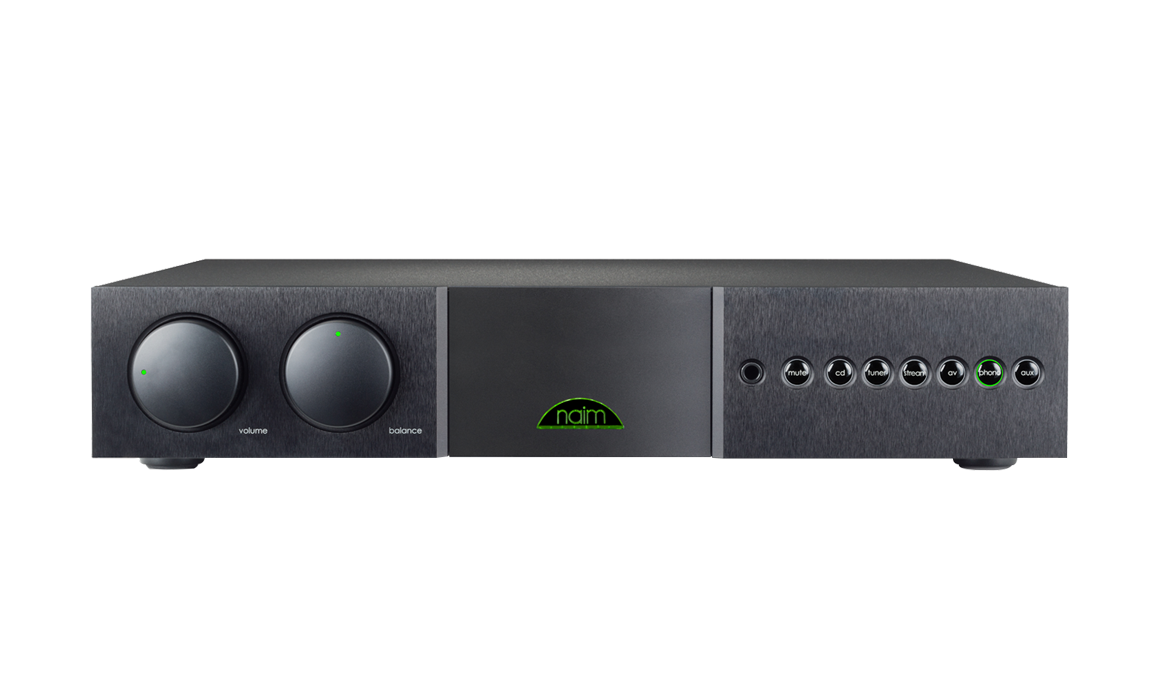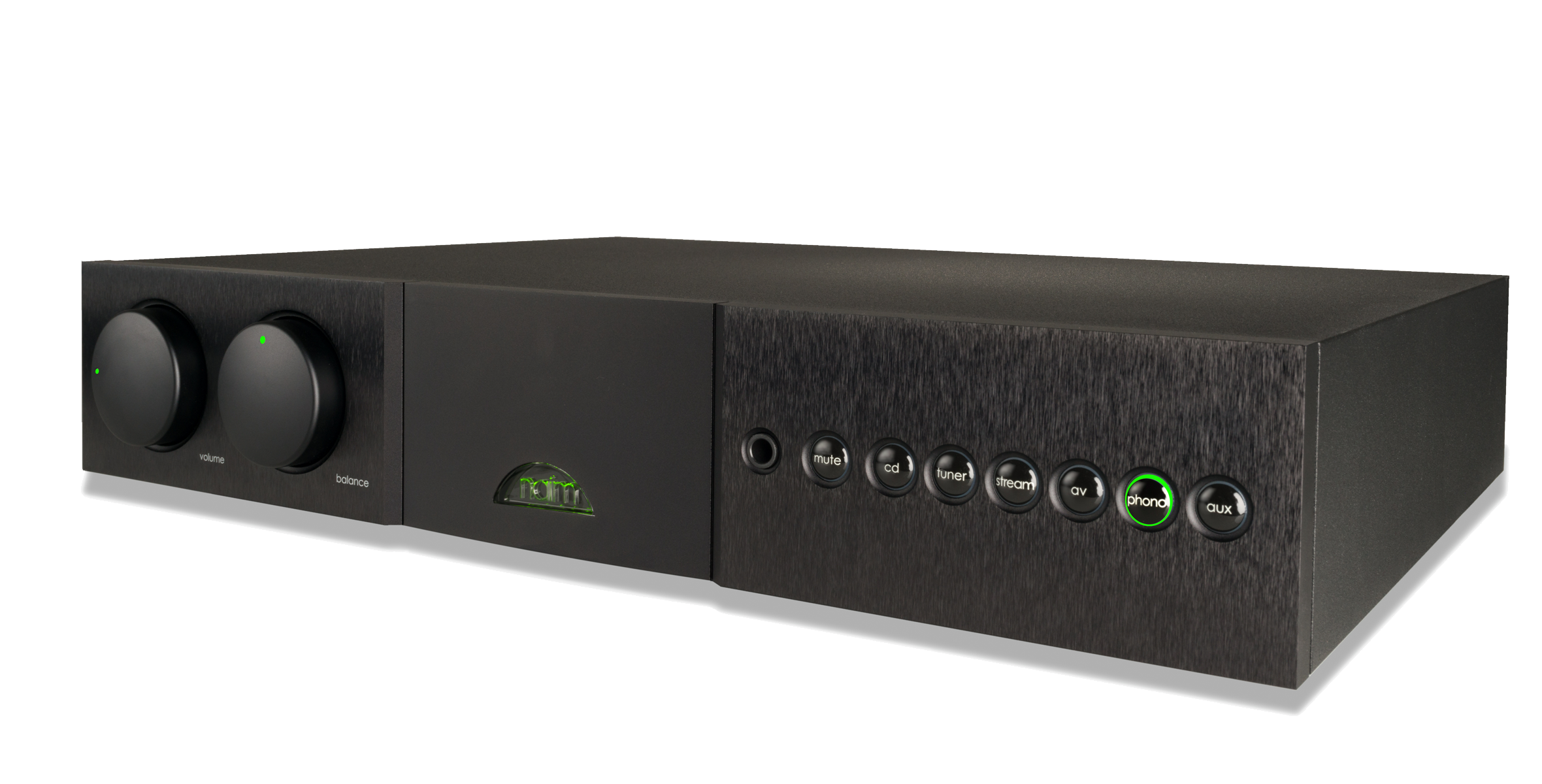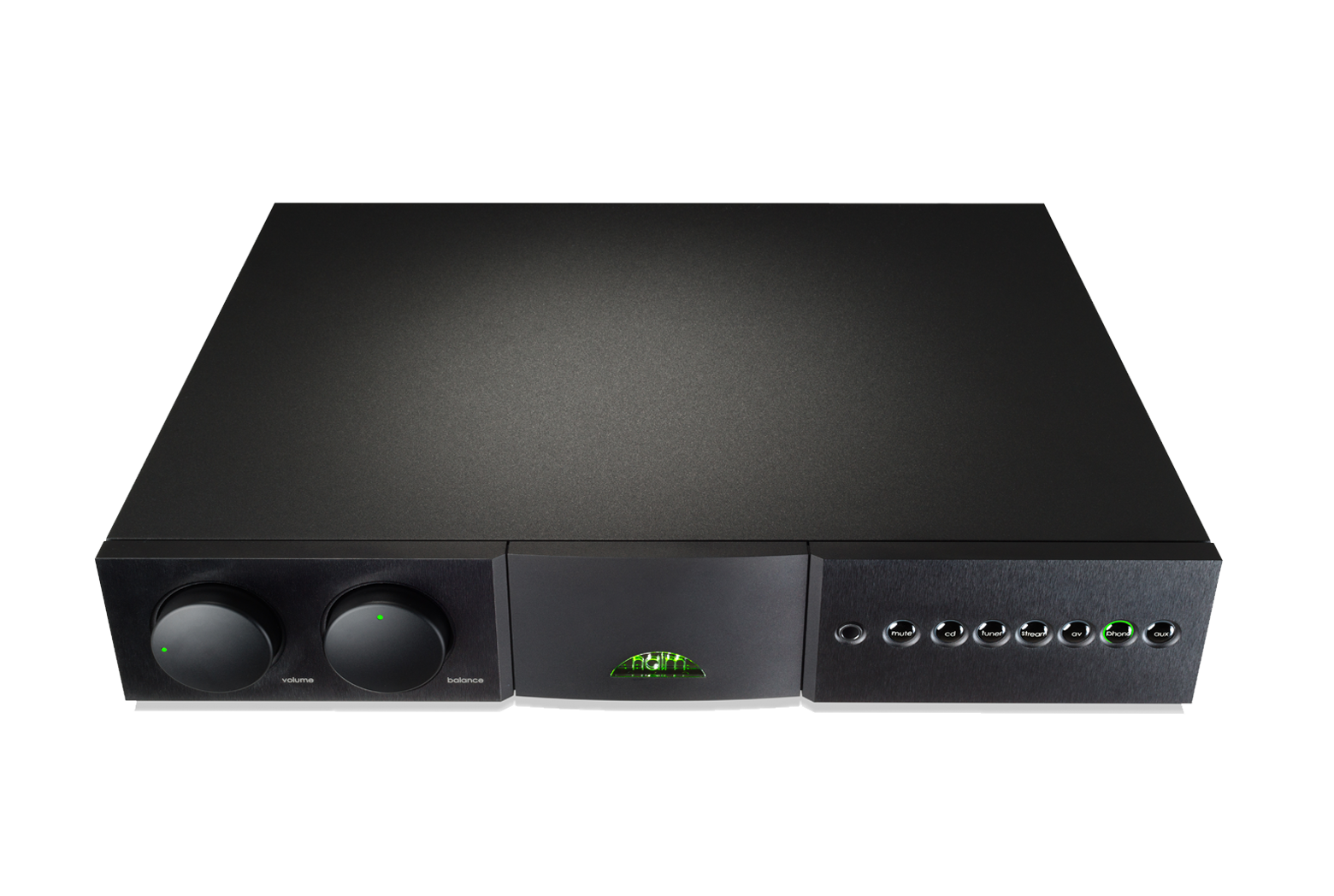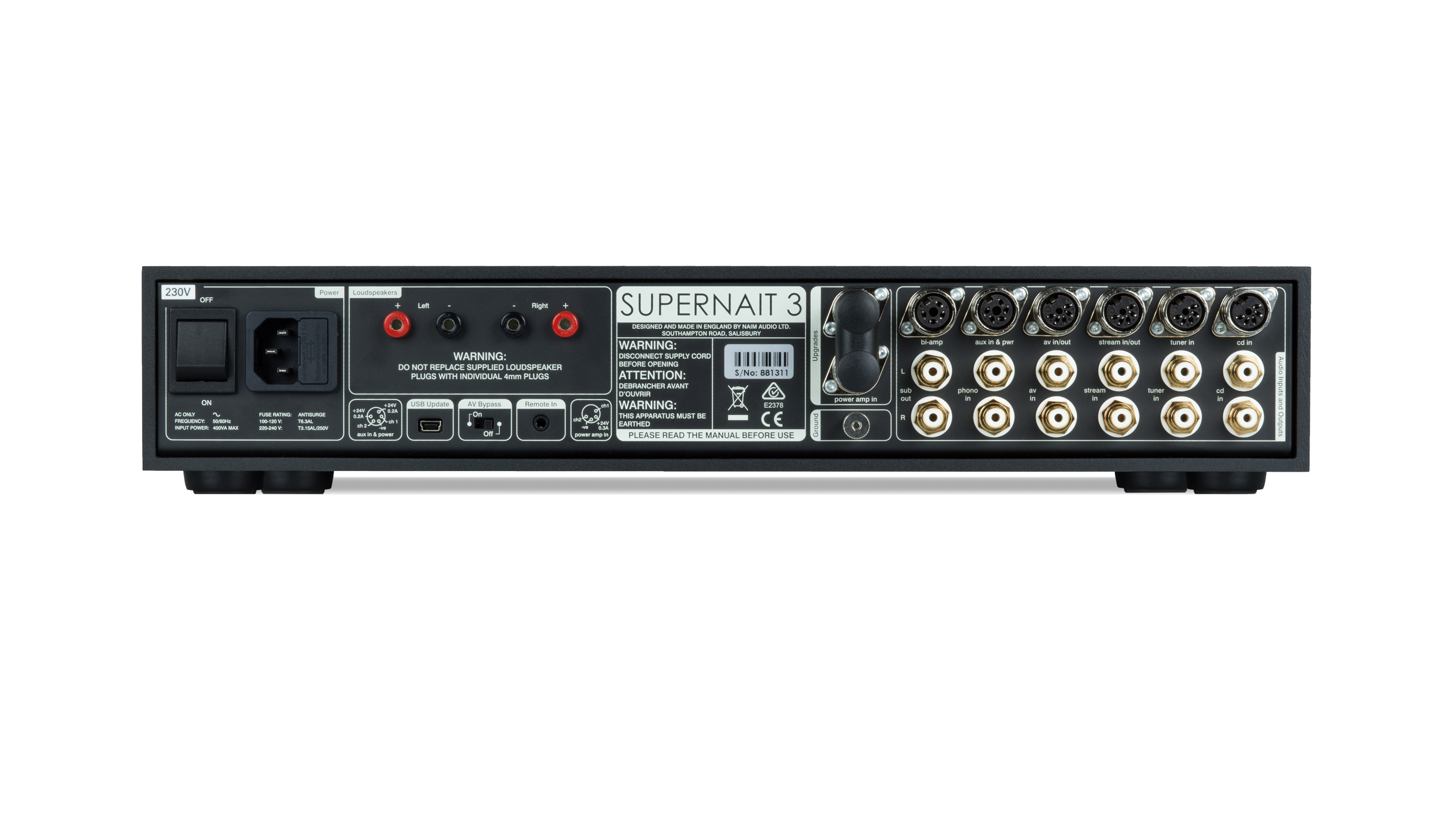 Naim Supernait 3 Classic Series Integrated Amplifier
FREE Ground shipping on any order over $600.00! (Some exceptions apply)
If item is in stock, it will ship within 2 business days, please contact the store to ensure availability.
905-881-7109
Info@audioexcellence.ca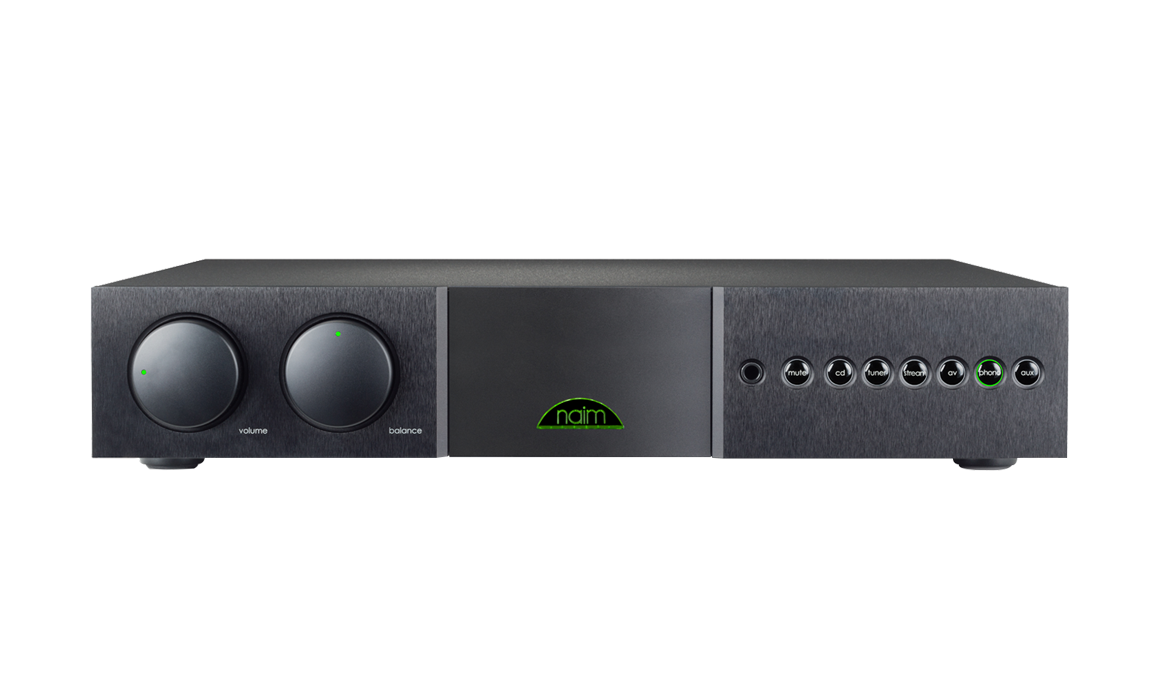 Naim Supernait 3 Classic Series Integrated Amplifier
Experience the pinnacle of sound quality with the SUPERNAIT 3. Upgrading from the NAIT XS3, this exceptional product boasts a range of superior features designed to elevate your audio experience:

- Enhanced power and performance: The built-in 24V DR module harnesses Naim's Discrete Regulation technology, delivering purer power and improved performance throughout the pre-amp stage.
- Greater power supply: With a larger toroidal transformer, the SUPERNAIT 3 offers increased power and speed of recovery, ensuring a dynamic and captivating sound.
- Minimized negative effects: Additional leaded through-hole components in the signal path reduce vibration and transient thermal conditions, optimizing audio quality.
- Enhanced vibration isolation: Chassis-mounted input sockets, hand-wired to the circuit boards, provide superior vibration isolation, resulting in a pristine audio output.
- Unparalleled amplifier improvements: Over six years of research and development have resulted in upgraded power amplifier sections, offering greater pace and intimacy in musical delivery, whether driving speakers or headphones.

The SUPERNAIT 3 goes beyond expectations, featuring a built-in phono stage for turntable enthusiasts. It seamlessly pairs with streamers, CD players, or any music source, delivering the signature Naim sound you love.

Experience remarkable sound quality with its Class A preamp output stage, which doubles as a headphone amplifier. The ceramic heatsink technology minimizes capacitive coupling, ensuring optimum sound quality.

Designed with precision, each input of the SUPERNAIT 3 is individually decoupled and hand-wired to minimize noise and interference. Its internal switching utilizes ultra-low-noise, constant current sources derived directly from the flagship NAC 552 preamplifier.

For ultimate customization, the SUPERNAIT 3 is compatible with external power supplies, power amplifiers, and cabling upgrades, allowing you to optimize performance across all sources.

Elevate your audio experience to new heights with the SUPERNAIT 3, the pinnacle of sound quality and versatility.
Features

Audio Inputs
MM Phono Input
via RCA, 47k parallel 470pF input impedance, suitable for 5mV cartridges

Line Level Inputs
130mV sensitivity, 47k input impedance, suitable for 2V

Power Amp In
DIN Socket

Audio Outputs
Powered Accessory Sockets
+24V for Naim phono amplifier

Speaker Outputs
80W per channel into 8 ohms (4mm sockets), 130W per channel into 4 ohms

Line Outputs Variable (level)
Pre-amp (DIN), Bi-amp (DIN), Sub (RCA pair) 775mV, <50 ohms

Line Outputs Fixed (level)
AV (DIN), Stream (DIN) 130mV, 600 ohms

Headphone Output
1/4 inch (6.35mm) TRS Socket

Connectivity
Updates
1 x USB mini-B

Remote Input
1 x 3.5mm jack on rear

Finish
Case
Black powder coated

Front
Brushed and black anodised

Physical
Shipping Weight
17.25 kg

Shipping Dimensions
240 x 590 x 500 mm

Weight
14 kg

Dimensions (HxWxD)
87 x 432 x 314 mm

Power
Power Consumption (max.)
400VA

Mains Supply
115V, 230V; 50 or 60Hz

Power Consumption (quiescent)
37VA

Supplied with
Supplied with
NARCOM-5 Remote Control, Mains Lead, Link Plug and Safety Manual

User Control
Front Panel
Volume control, balance control and front panel buttons

Remote Control
Infra-Red (RC5)


Specifications
Class A headphone amplification
Class A headphone amplification
Class A headphone amplification
Ceramic insulators for the power transistors
Galvanically isolated microprocessor control section
Microphonic-isolating PCB mounts
Weight & Dimensions
Shipping Weight 17.25 kg
Shipping Dimensions 240 x 590 x 500 mm
Weight 14 kg
Dimensions (HxWxD) 87 x 432 x 314 mm