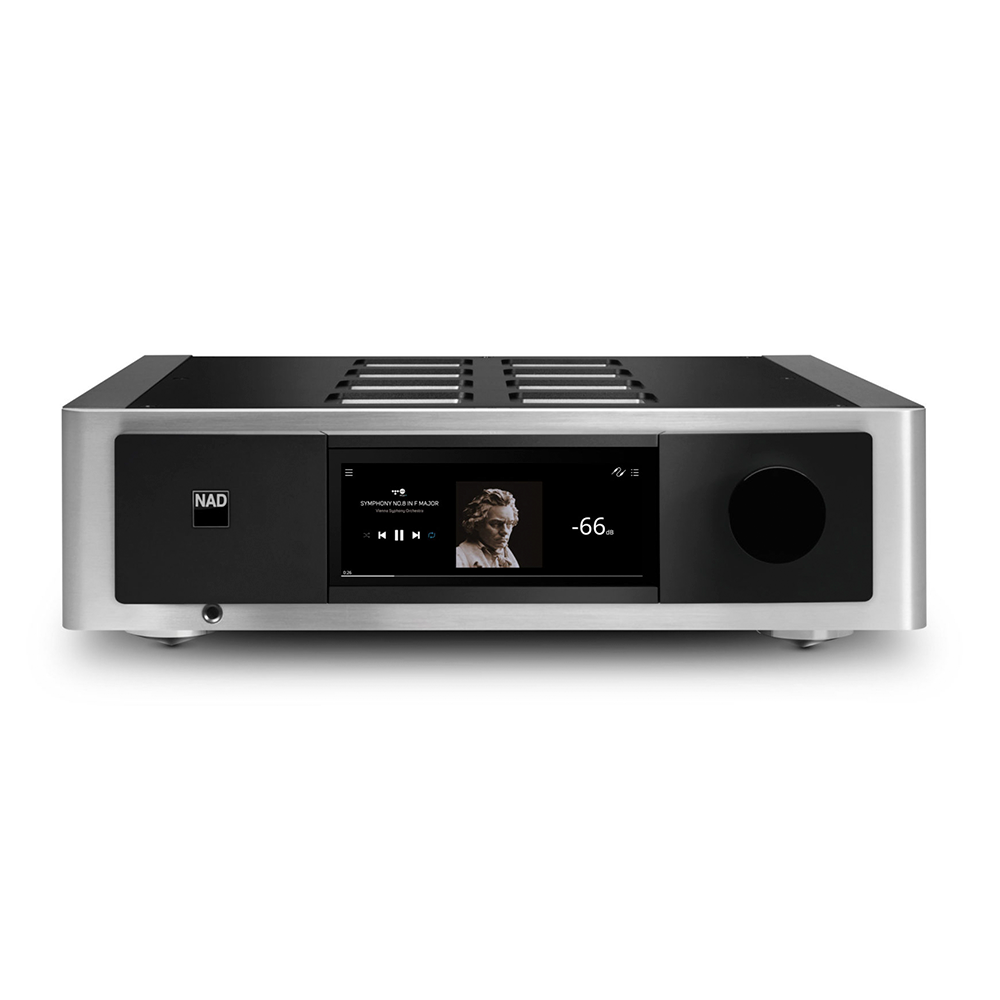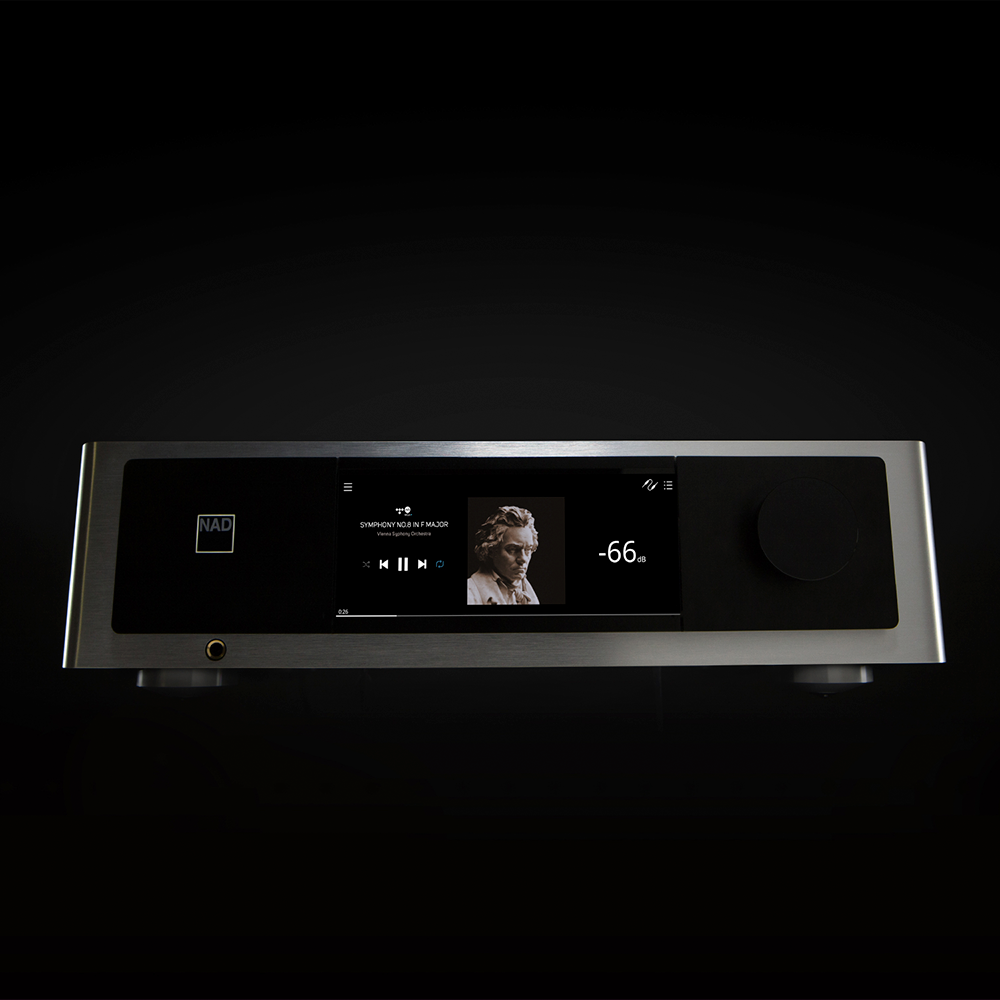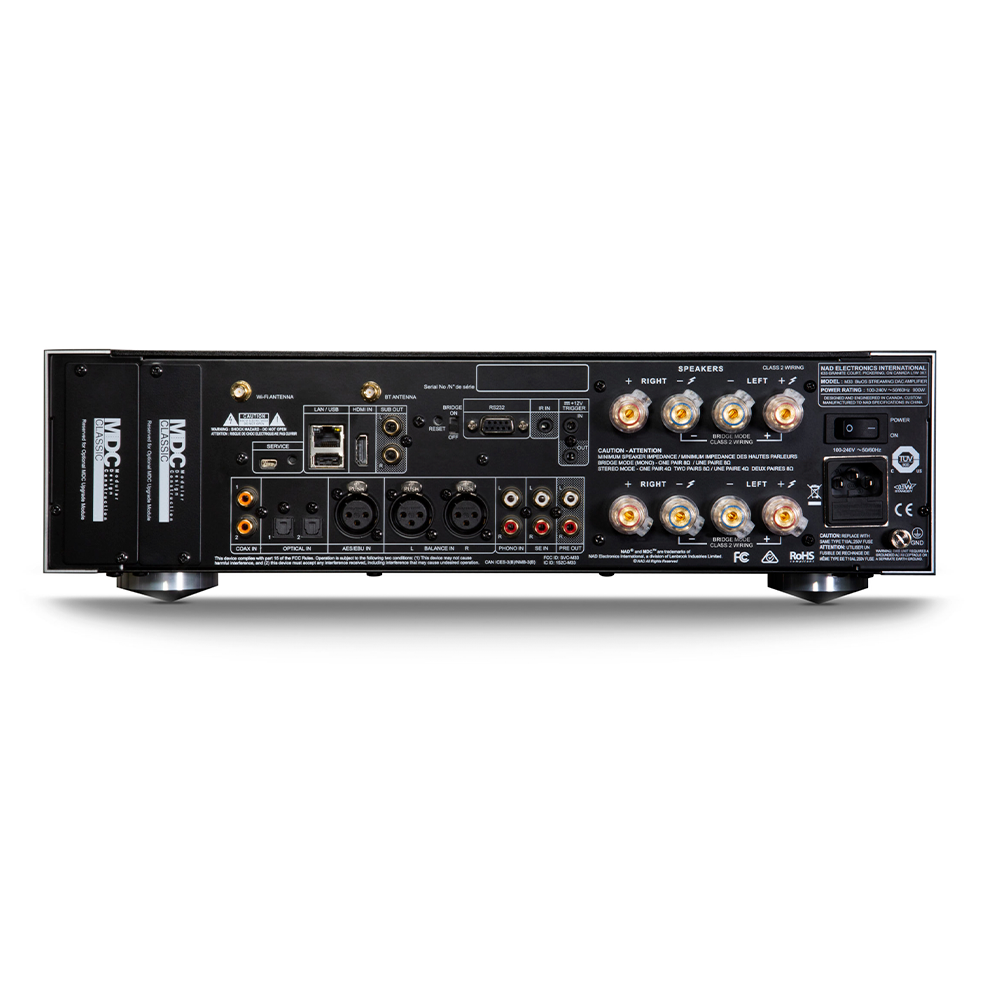 NAD Masters M33 Integrated Amplifier
FREE Ground shipping on any order over $600.00! (Some exceptions apply)
If item is in stock, it will ship within 2 business days, please contact the store to ensure availability.
905-881-7109
Info@audioexcellence.ca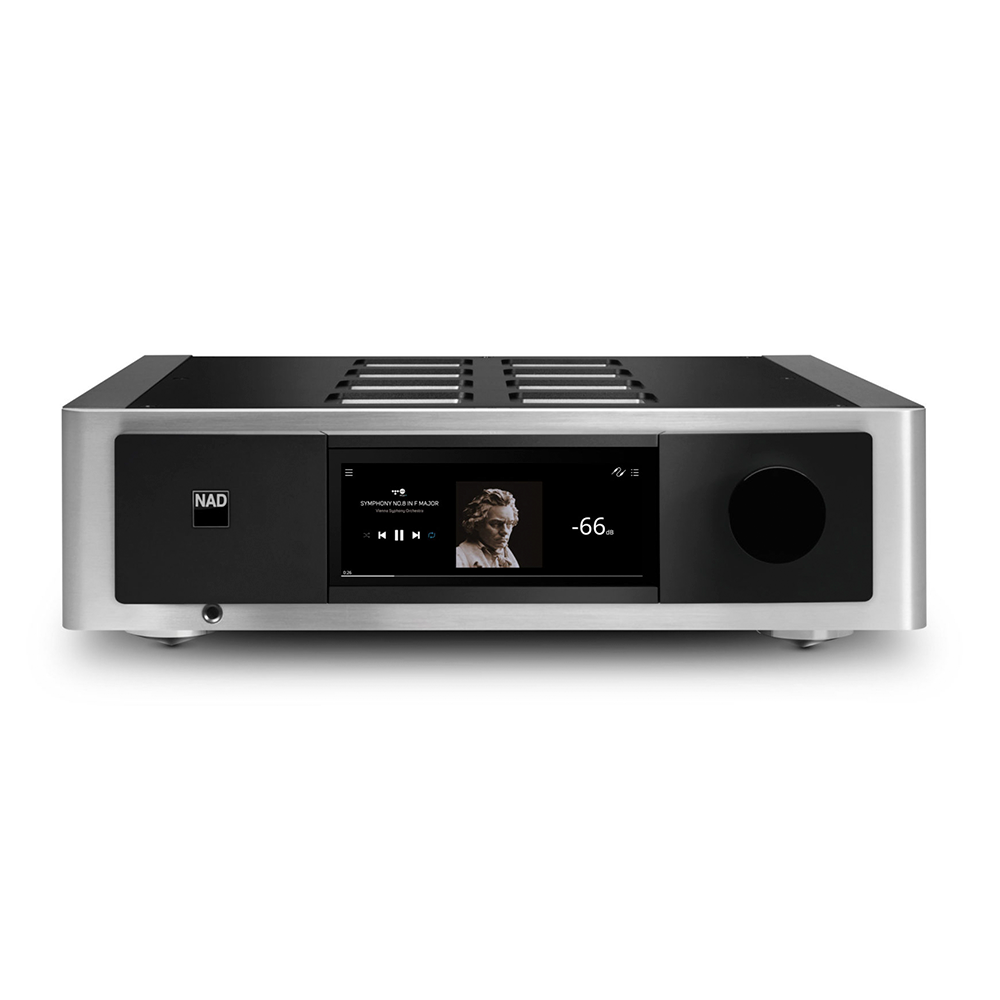 NAD Masters M33 Integrated Amplifier
In its simplest form, the M33 BluOS™ enabled DAC/amplifier is an ultra-high-performance streaming amplifier with superb audiophile sound. As a BluOS enabled component, the M33 can be combined with other players in a BluOS ecosystem of wirelessly networked music players throughout the home for an outstanding whole-home audio system. With the employment of the new Purifi Eigentakt™ Hybrid Digital amplifier technology, the M33 follows NAD's long-standing tradition in identifying and developing cutting-edge amplification technology. With a minimum of 200W per channel on tap, the result is lifelike performance, exemplified by ultra-low distortion and noise.

"Our Flagship Model Builds On Remarkable Success with Advanced Features, Cutting-Edge Technology and High Power"

•DIRAC Live Room Correction On Board

Connection and Wireless Flexibility.
Whether looking to connect digital or analogue sources, the M33 comes well equipped to accommodate for all of these: 6 digital inputs and 3 analogue inputs, including MM phono. Around back, the rear panel hosts two sets of speaker outputs capable of bi-wiring and a stereo Subwoofer Output with a fully configurable Digital Crossover. Airplay 2 and Bluetooth AptX-HD allow for local wireless streaming from a phone or tablet.

Phono and Headphones Are Not Forgotten.
The M33 has a high-quality MM Phono Input that rivals specialized outboard units. Accurate RIAA equalization, a clever phase cancelling infrasonic filter, and a huge overload margin combine to bring out the best in LPs. Furthermore, headphone enthusiasts will delight at the sound of the discrete headphone amplifier, which is able to drive even planar and high impedance studio phones. With high voltage and low output impedance, headphones will sound their best. For those who wish to enjoy their headphones but not be tethered to a cable, the integrated Bluetooth AptX-HD module makes it possible to enjoy wireless headphones as well.

Attractive Design With Outstanding Ergonomics.
The all alloy casework is elegant yet practical. The single control knob for volume is supplemented by a colour LCD touchscreen display. Rigid panels with magnetic iso-point feet provide a solid foundation for the multi-layer circuit boards and intricate internal construction. The M33 employs a completely modern and fresh take on the traditional stereo amplifier, with features and performance from the future.
Features
•BluOS Streaming DAC Amplifier
•HybridDigital Purifi Eigentakt™ Amplifier Technology
•32-BIT/384kHz ESS Sabre DAC
•Dirac Live Room LE Correction*
•Colour LCD touch display
•BluOS multi-room Integration
•2 x MDC Slots for Future Expansion
•Wireless control with AirPlay 2 and aptX HD Bluetooth Integration
•Comprehensive digital and analog connectivity including HDMI eARC
•MDC (Modular Design Construction) offers ability to upgrade to future digital formats as they become available. Two MDC slots provided.
Specifications
Rated output power: >200 W into 8 ohms; >380 W into 4 ohms
Rated output power, Bridge mode: >700 W into 8 ohms
THD (20 Hz – 20 kHz): <0.003 % (1W to 200 W, 8 ohms and 4 ohms)
S/N Ratio: >98 dB (A-weighted, ref. 1 W out in 8 ohms); >120 dB (A-weighted, ref. 200 W out in 8 ohms)
Clipping power: >210 W (0.1 % THD 1 kHz 8 ohms)
IHF dynamic power: 8 ohms: 260 W; 4 ohms: 520 W
Peak output current: ≥25 A (in 1 ohm, 1 ms)
Damping factor: >800 (ref. 8 ohms, 20 Hz to 6.5 kHz)
Weight & Dimensions
435 x 133 x 396 mm
17 1/8" x 5 1/4" x 15 5/8"

9.7kg (21.4lbs)