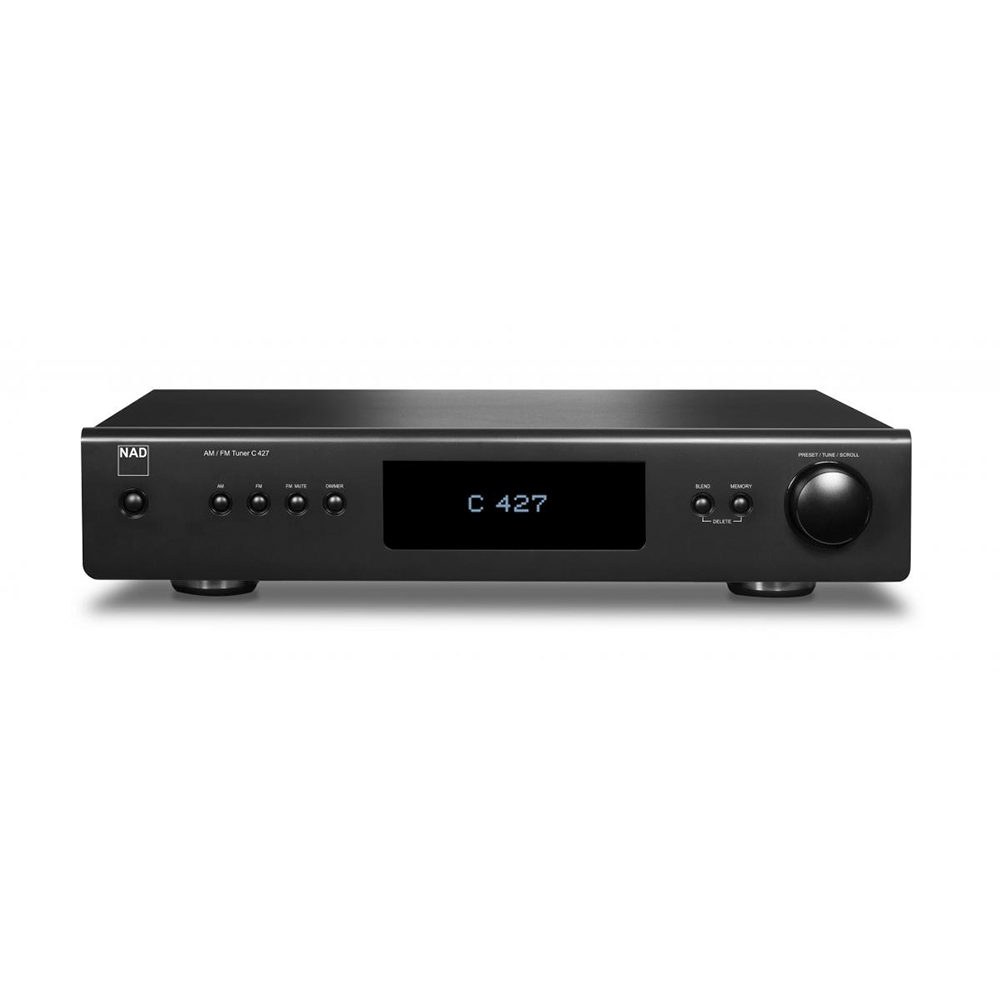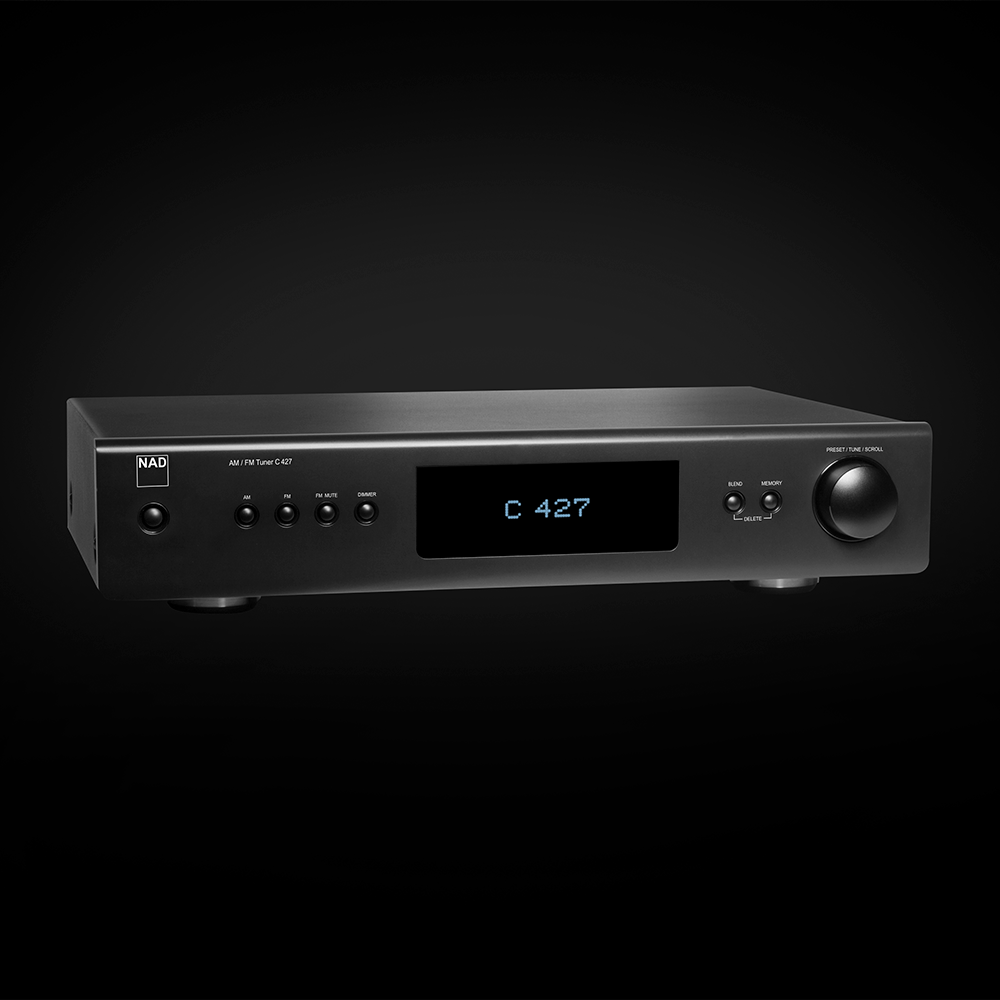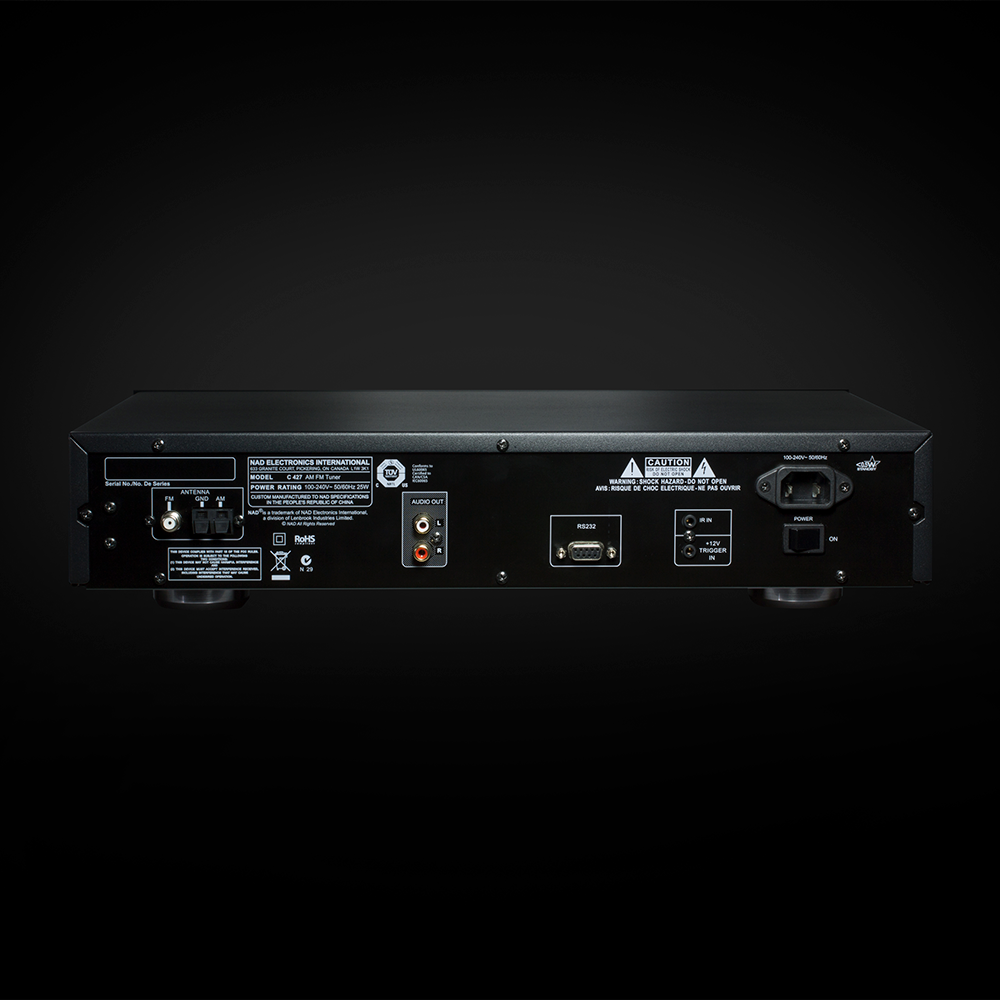 NAD C427 Stereo AM FM Tuner
FREE Ground shipping on any order over $600.00! (Some exceptions apply)
If item is in stock, it will ship within 2 business days, please contact the store to ensure availability.
905-881-7109
Info@audioexcellence.ca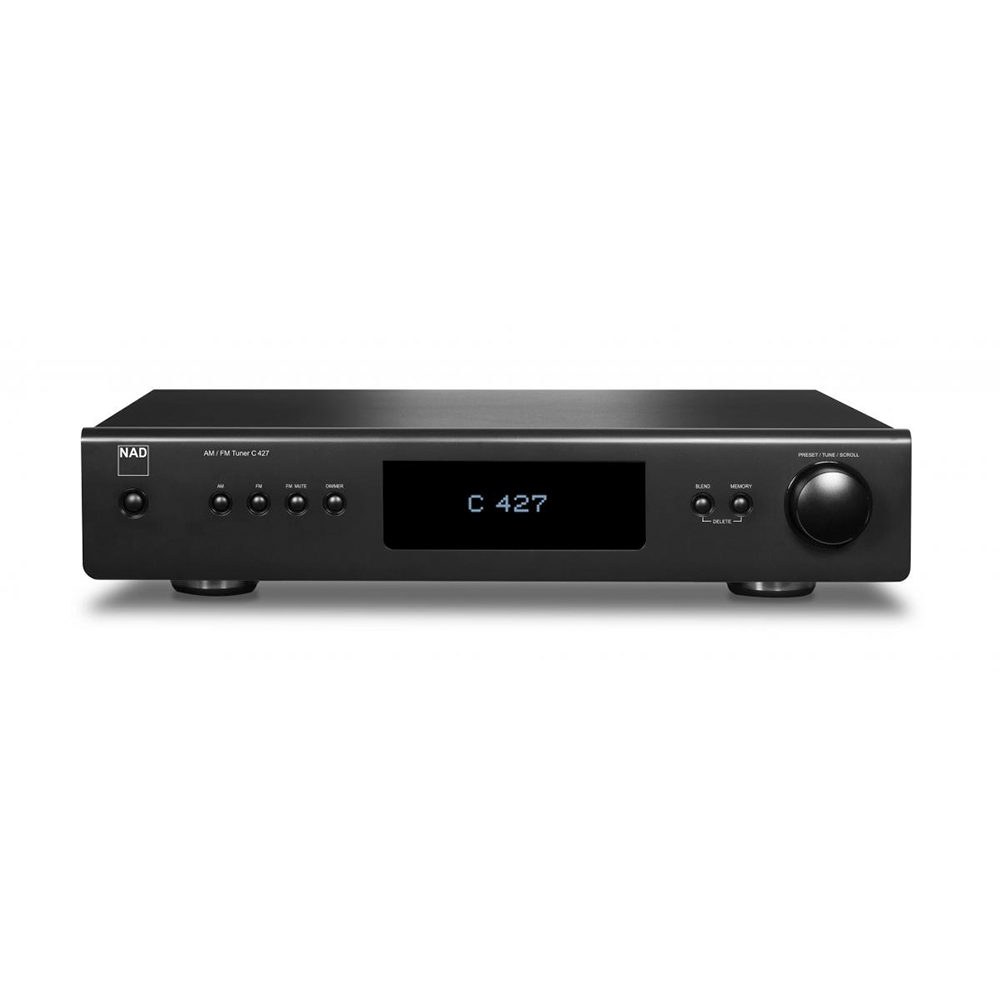 NAD C427 Stereo AM FM Tuner
There's nothing worse than bad reception when it comes to listening to radio. The harsh crackling sound of static can ruin the most sophisticated of systems, ultimately turning listeners away from the nearly 100-year-old medium. Thankfully, NAD has created a solution that will adequately deliver quality reception. With 40 presets available to program your favourite radio stations, the C 427 makes listening to the radio both smooth and enjoyable. When scanning through different stations, the C 427's Auto Search will automatically stop at the strongest radio signal it encounters; the FM Mute feature removes inter-station noise, allowing only the strongest and clearest stations to come through. While keeping track of what stations you've programmed can be tricky, the C 427 actually stores all preset information, even when unplugged. With great reception and ease of use, the C 427 heightens all the things that make radio great, resulting in a gratifying experience.
Features
•RDS PS (Station name) and RT (Radio text)
•40 Station random presets (AM or FM)
•VFL graphic display
•MOS-FET RF Front End
•RS-232 Interface
•IR Input
•NAD Full Function Remote Control
•<0.5W Standby power consumption
Specifications
FM Tuner:
Usable Sensitivity (98MHz): 10dBμV
S/N Ratio: 65dB (60dBμV IHF-WTD Mono); 60dB (60dBμV IHF-WTD Stereo)
Frequency Response: ±1.5dB (20Hz – 15kHz, 60dBμV)
•Channel Separation (60dBμV):
••30Hz: 33dB
••1kHz: 40dB
••10kHz: 32dB
Capture Ratio (40dBµV): 3dB
AM Suppression: 50dB (60dBμV, 100% Mod. FM, 30% Mod. AM)
Image Rejection: (119.4MHz) 70dB
I.F. Rejection: (10.7MHz) 70dB
Pilot Suppression (60dBμV): 60dB
•Total Harmonic Distortion
••Mono: 0.4%
••Stereo: 0.8%
Auto Search Sensitivity: 24dBμV
RDS Decode Sensitivity 26dBμV
-
AM Tuner:
Usable Sensitivity (999/1000kHz): 55dBµV
S/N Ratio: (5mV in) 42dB
Total Harmonic Distortion (5mV in): 1.5%
IF Rejection (450kHz): 40dB
Image Rejection (F+2xIF): 28dB
Selectivity: 20dB
•Loop Sensitivity (20dB S/N):
••999/1000Hz: 66dB
••603/300Hz: 66dB
••1404/1400Hz: 66dB
Weight & Dimensions
17 1/8" x 3 15/16" x 12 7/16"
435mm x 99mm x 315mm

10.1lbs/4.6kg