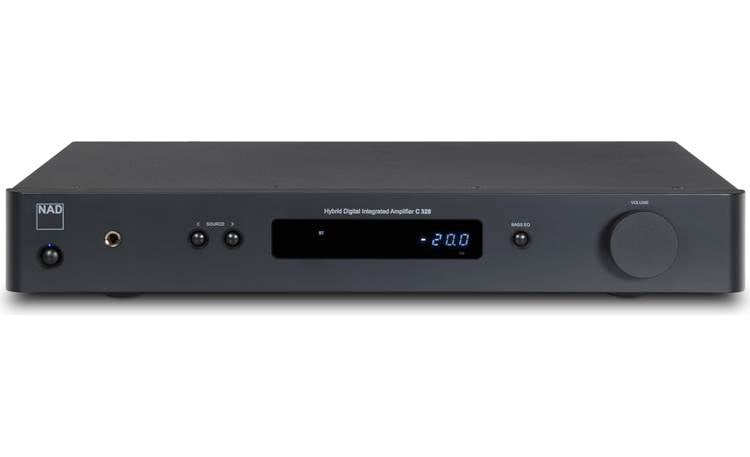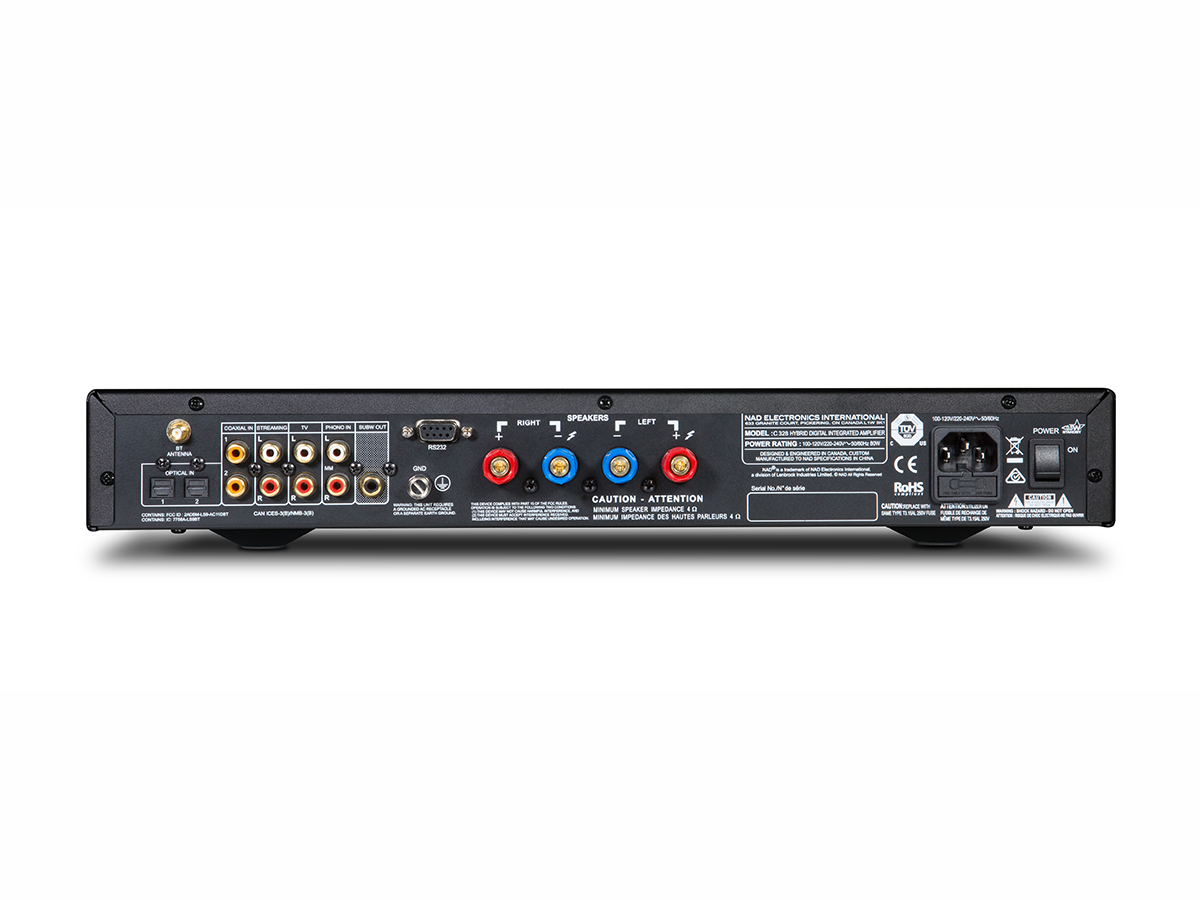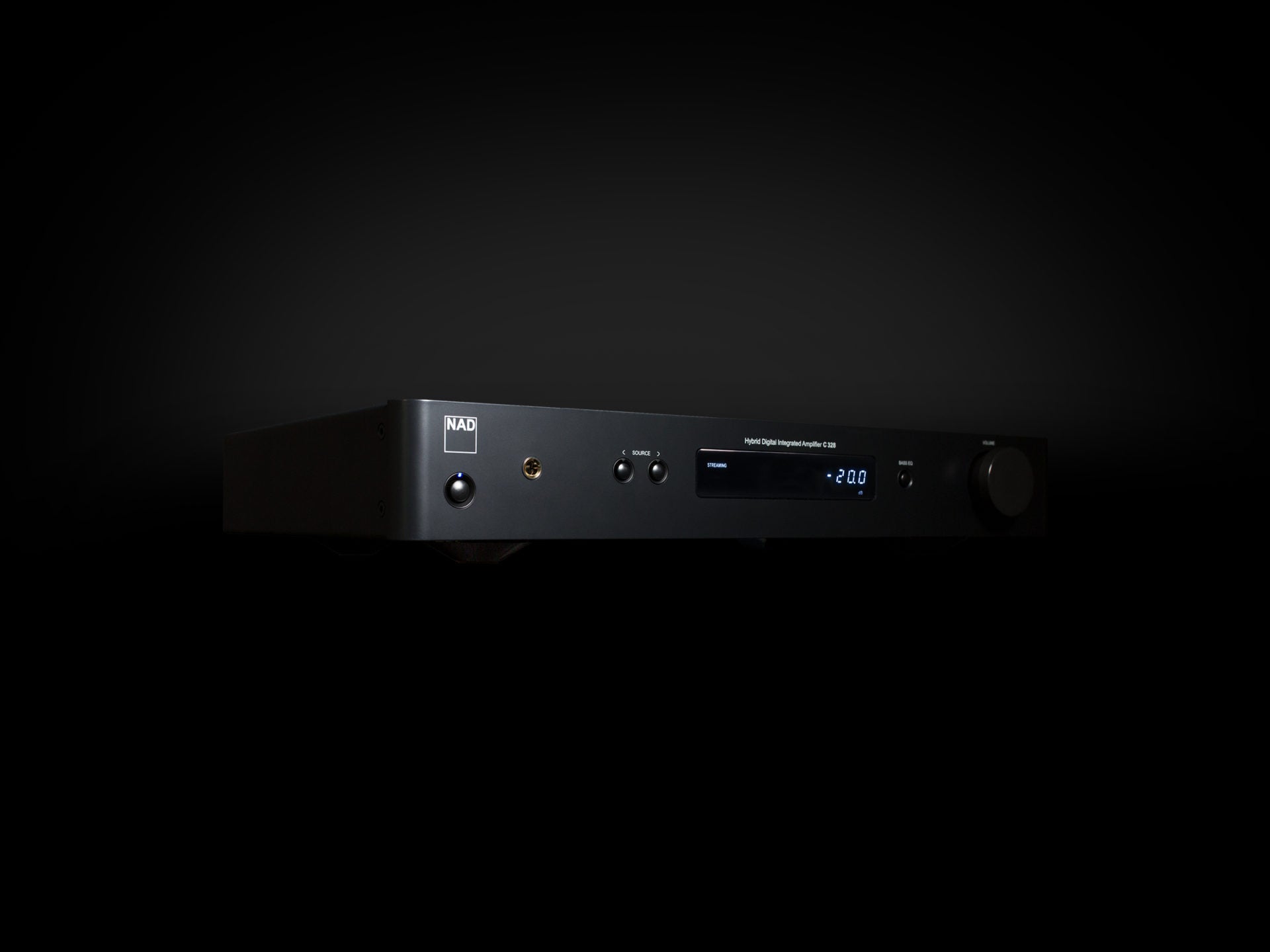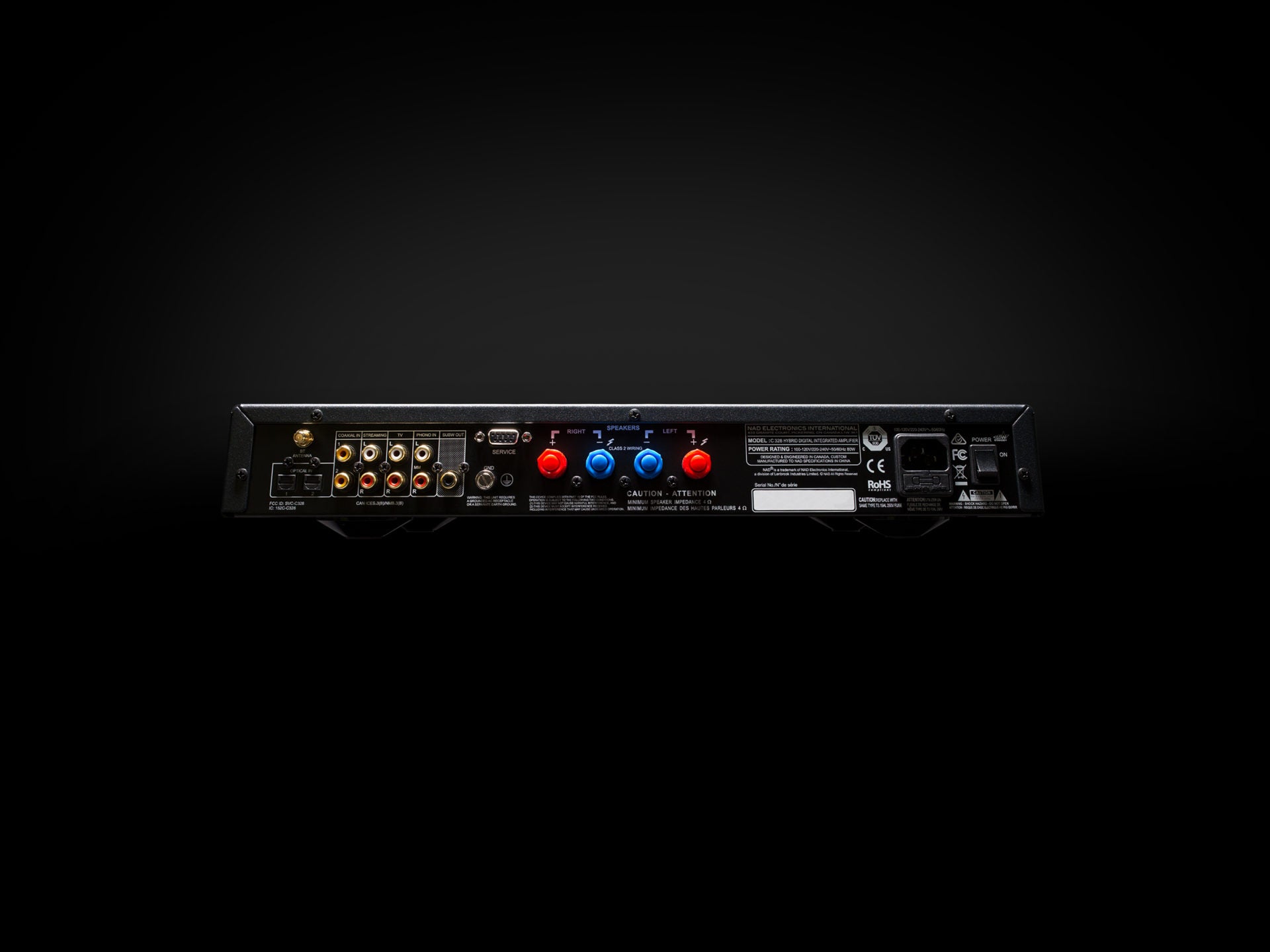 NAD C 328 Integrated Amplifier
FREE Ground shipping on any order over $600.00! (Some exceptions apply)
If item is in stock, it will ship within 2 business days, please contact the store to ensure availability.
905-881-7109
Info@audioexcellence.ca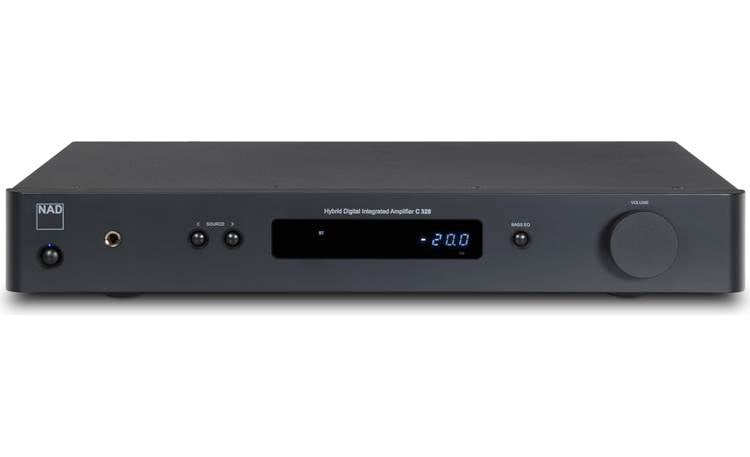 NAD C 328 Integrated Amplifier
For over four decades, NAD Electronics has been at the forefront of introducing music enthusiasts to the captivating world of hi-fi audio. Whether you're seeking our flagship Masters Series or budget-friendly Classic Series, NAD offers a wide range of components designed to meet your needs. Continuing the legacy of our exceptional units, the NAD C 328 embodies the essence of essential features while remaining true to NAD's unwavering commitment to delivering exquisite sound quality.

With wireless connectivity, the C 328 effortlessly pairs with your smartphone, tablet, or any Bluetooth®-enabled device within range, providing a seamless and immersive listening experience. Embracing NAD's innovative Hybrid Digital™ amp technology, this amplifier revitalizes vinyl LPs through its MM phono input, breathing new life into your cherished record collection. Additionally, the C 328 features a dedicated headphone amplifier, allowing you to indulge in the intricate details of your favorite music in a personal and immersive manner.

While the C 328 may be more modest compared to other amplifiers in the Classic Series, it seamlessly integrates into your existing system, complementing your setup perfectly and delivering the musical nirvana you've been yearning for. Discover the exceptional sound quality and musical enjoyment that the NAD C 328 brings to your audio journey.
Features
ANALOG IN/HEADPHONE OUT
THD (20 Hz - 20 kHz)
Signal-to-Noise Ratio
Frequency response
Output impedance
ANALOG IN/SUBWOOFER OUT
THD (20 Hz - 20 kHz)
Signal-to-Noise Ratio
Frequency response
Gain
Output impedance
ANALOG IN/SPEAKER OUT
Continuous output power into 8 ohms and 4 ohms
THD (20 Hz - 20 kHz)
Signal-to-Noise Ratio
Gain
Clipping power
IF dynamic power
<0.005 % at 1 V out
>100 dB (A-weighted, 32 ohms, ref. 2V out, unity gain)
10.3 dB (20 Hz - 20 kHz)
11 ohms
<0.005 % at 1 V out
>100 dB (A-weighted, 32 ohms, ref. 2V out, unity gain)
‡0.2 dB (20 Hz - 20 kHz)
17 dB
200 ohms
50W (ref. 20 Hz-20 kHz at rated THD, both channels driven)
<0.03 % (100 mW to 40 W, 8 ohms and 4 ohms)
>95 dB (A-weighted, 500 mV input, ref. 1 W out 8 ohms)
37 dB
>50 W (at 1 kHz 0.1 % THD)
2 ohm 210w
4 ohm 150w
8 ohm 80w
Peak output current
>18A (in 1 ohm. 1 ms)
Damping factor
>100 (20 Hz - 20 kHz)
Frequency response
‡0.3 dB (20 Hz - 20 kHz)
Channel separation
>85 dB (1 kHz)
>70 dB (10 kHz)
Input sensitivity (for 40 W in 8 ohms)
250 mV
Standby power
<0.5 W
PHONO IN/SPEAKER OUT
THD (20 Hz - 20 kHz)
Signal-to-Noise Ratio
Frequency response (RIAA deviation)
<0.03 % (200 mW to 40 W, 8 ohms and 4 ohms)
>75 dB with IHF MM cartridge (A-weighted, ref. 5mV input 1 kHz and 1W output in 8 ohms)
‡0.3 dB (20 Hz - 20 kHz)
Note: The RIAA response is consistent with a pre-emphasis that is rolled off at 50kHz by a second order filter, such as used in Neumann cutting lathes.
Channel separation
>80 dB (1 kHz, 8 ohms, 50 mV input, 13W out)
>60 dB (10 kHz, 8 ohms, 50 mV input, 13W out)
3.6 mV
Input sensitivity (for 40 W in 8 ohms)
DIGITAL IN/SPEAKER OUT
THD (20 Hz - 20 kHz)
Signal-to-Noise Ratio
Frequency response
Gain
Channel separation
<0.03 % (100 mW to 40 W. 8 ohms and 4 ohms)
>95 dB (A weighted, -12 BFS input, ref. 1W out in 8 ohms)
‡0.3 dB (20 Hz - 20 kHz)
47 dB (Vrms/FS)
>80 dB (1 kHz)
>70 dB (10 kHz)
Weight & Dimensions
Gross dimensions (W x H x D) 435 x 70 x 285 mm (17 1/8 x 2 13/16 x 11 1/4″)

Net weight 4.9 kg (10.8 lbs)

Shipping weight 5.9 kg (13.0 lbs)