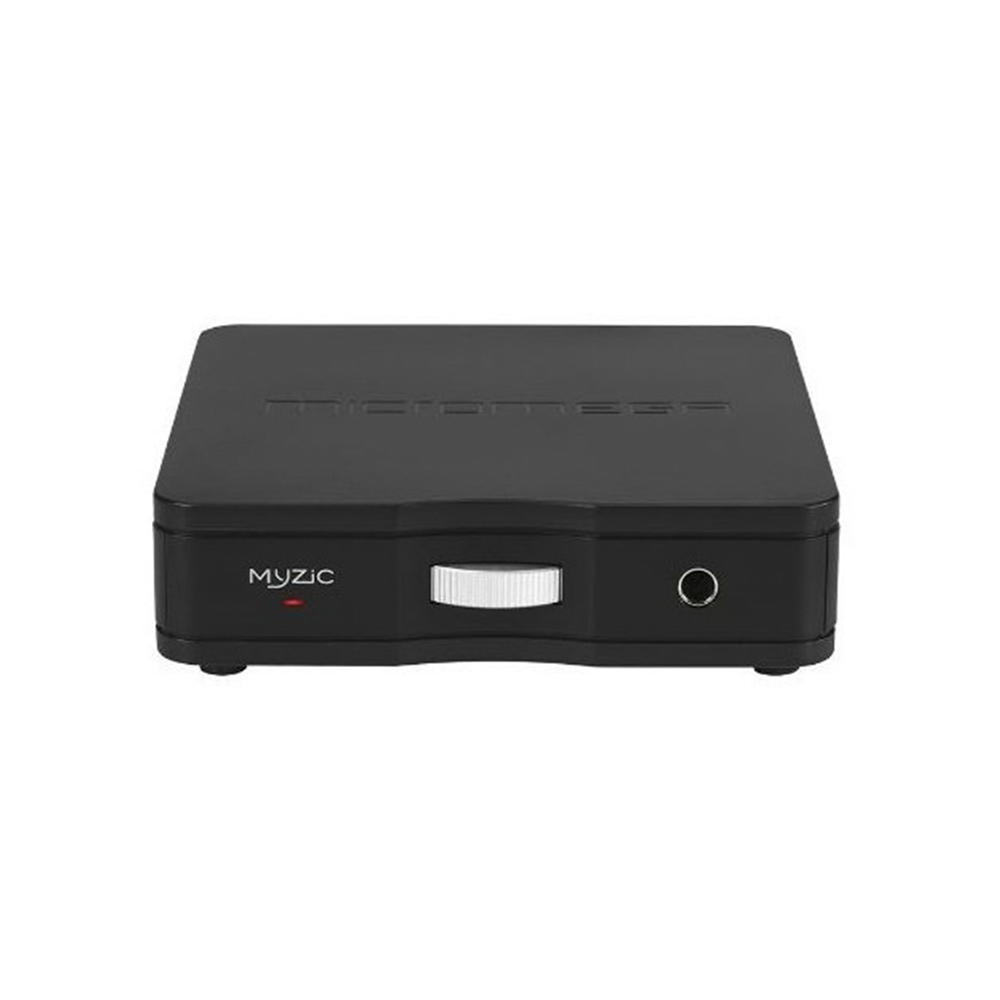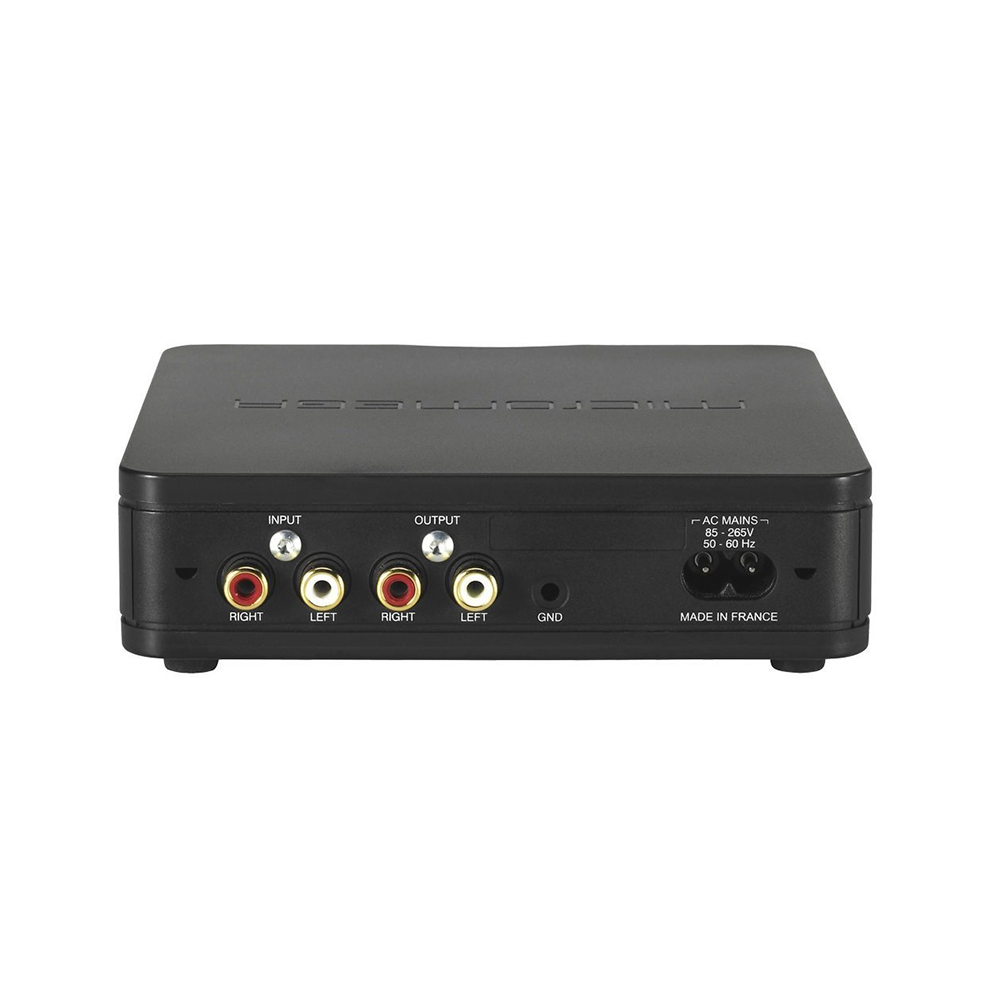 Micromega MyZic Headphone Amplifier (demo unit)
FREE Ground shipping on any order over $600.00! (Some exceptions apply)
If item is in stock, it will ship within 2 business days, please contact the store to ensure availability.
905-881-7109
Info@audioexcellence.ca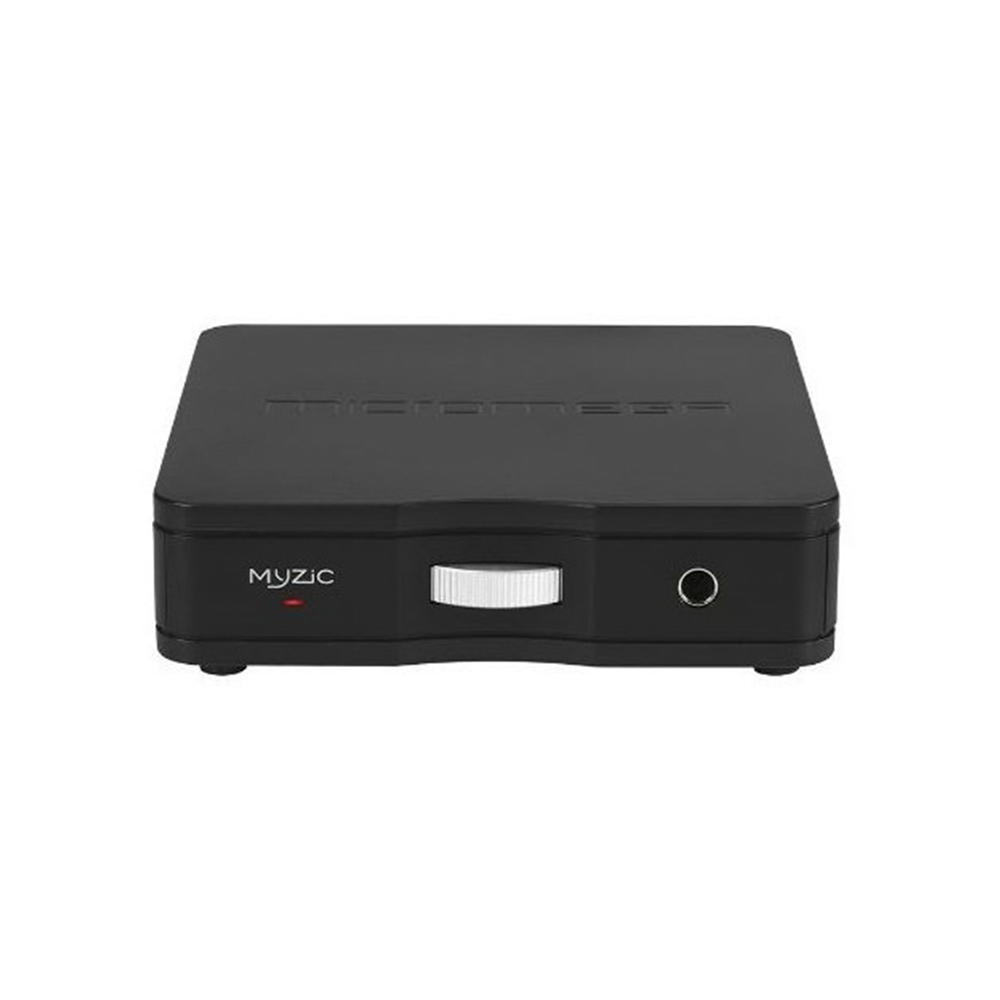 Micromega MyZic Headphone Amplifier (demo)
Audiophile Headphone Amplifier

• 1MΩ analog input to prevent loading source output stage.

• Analog output duplicating analog input to avoid the need for a Y connection.

• MyZIC matches with every headphone impedance and sensitivity > or = 16 ohms.

• Log horizontal rotary control for a precise listening level adjustment. Minimal level detection putting MyZIC in standby mode.

• Out of standby delay to avoid any turn on thump.

• Professional Neutrik headphone 1/4" socket with headphone presence detection. When no headphone is connected, MyZIC will remain in standby mode.

• LED status indicator : Red when MyZIC is in standby and White in operation.

• 85 - 265 Vac / 50 – 60 Hz switch mode power supply, designed by Micromega for exceptional sonics.

• Headphone minimal impedance ≥16Ω.

• Gain : 12 dB.

• Very low full bandwidth distortion ≤ 0,005% (20 Hz – 20 kHz).

• Very low IMD SMPTE distortion ≤ 0,002%.