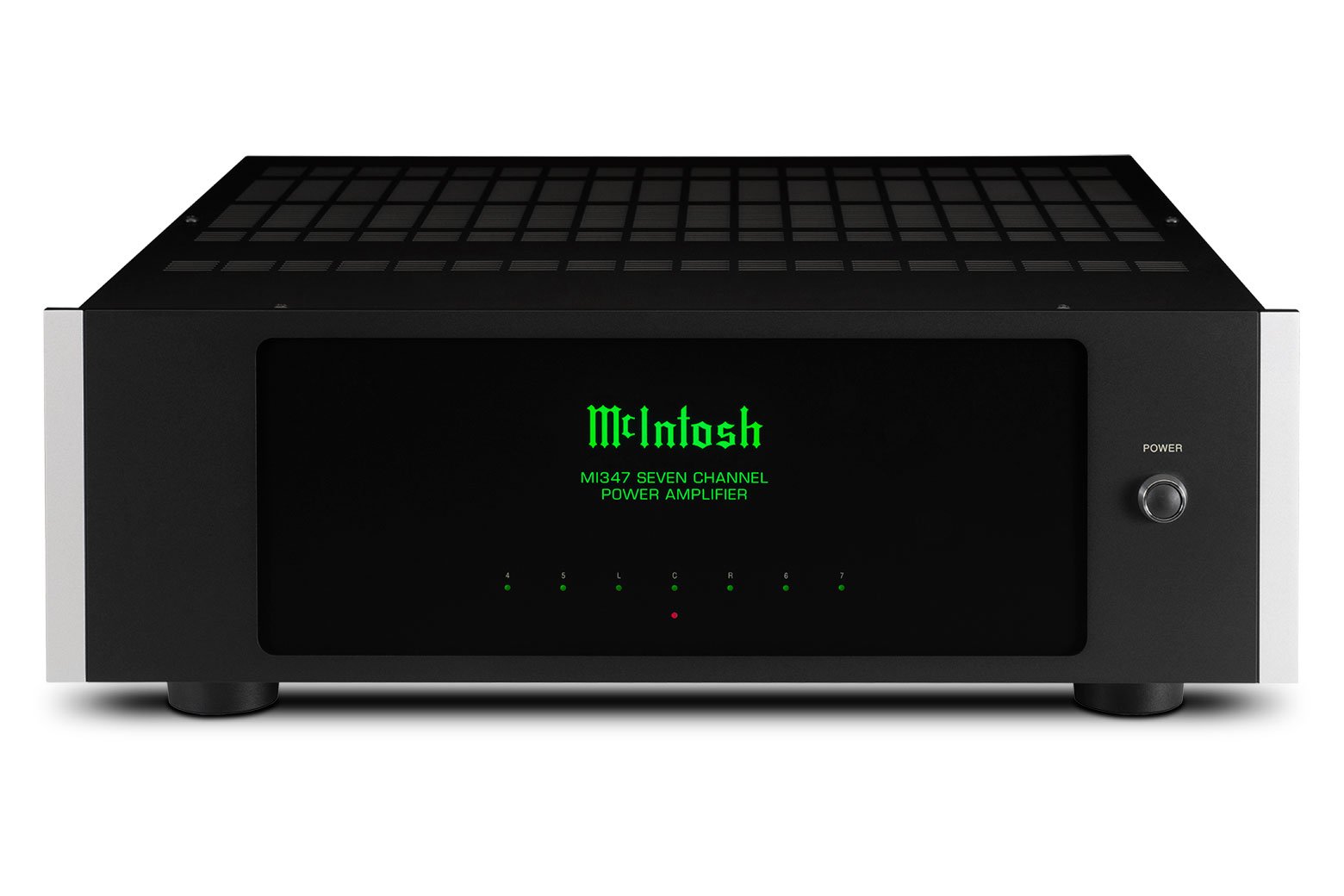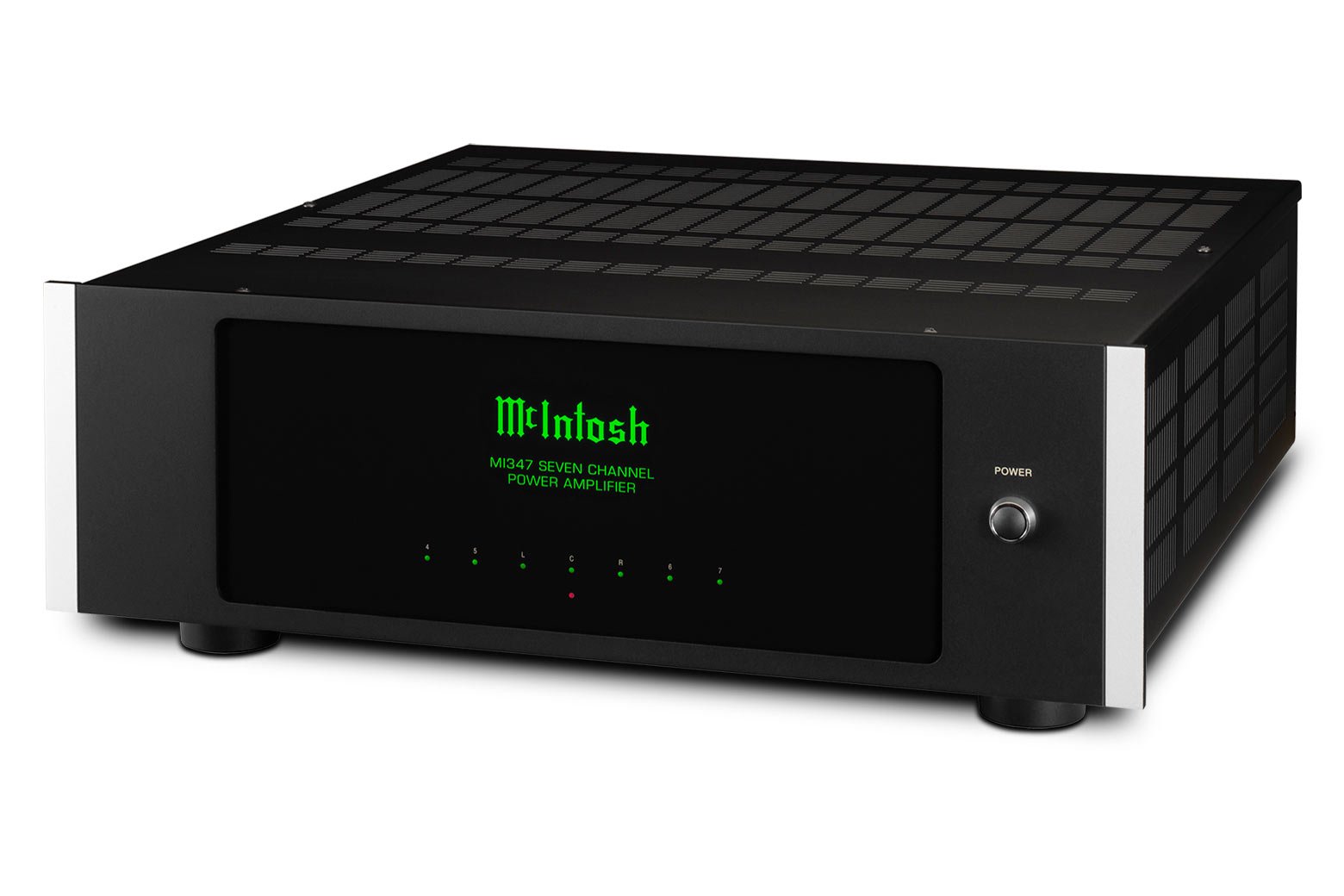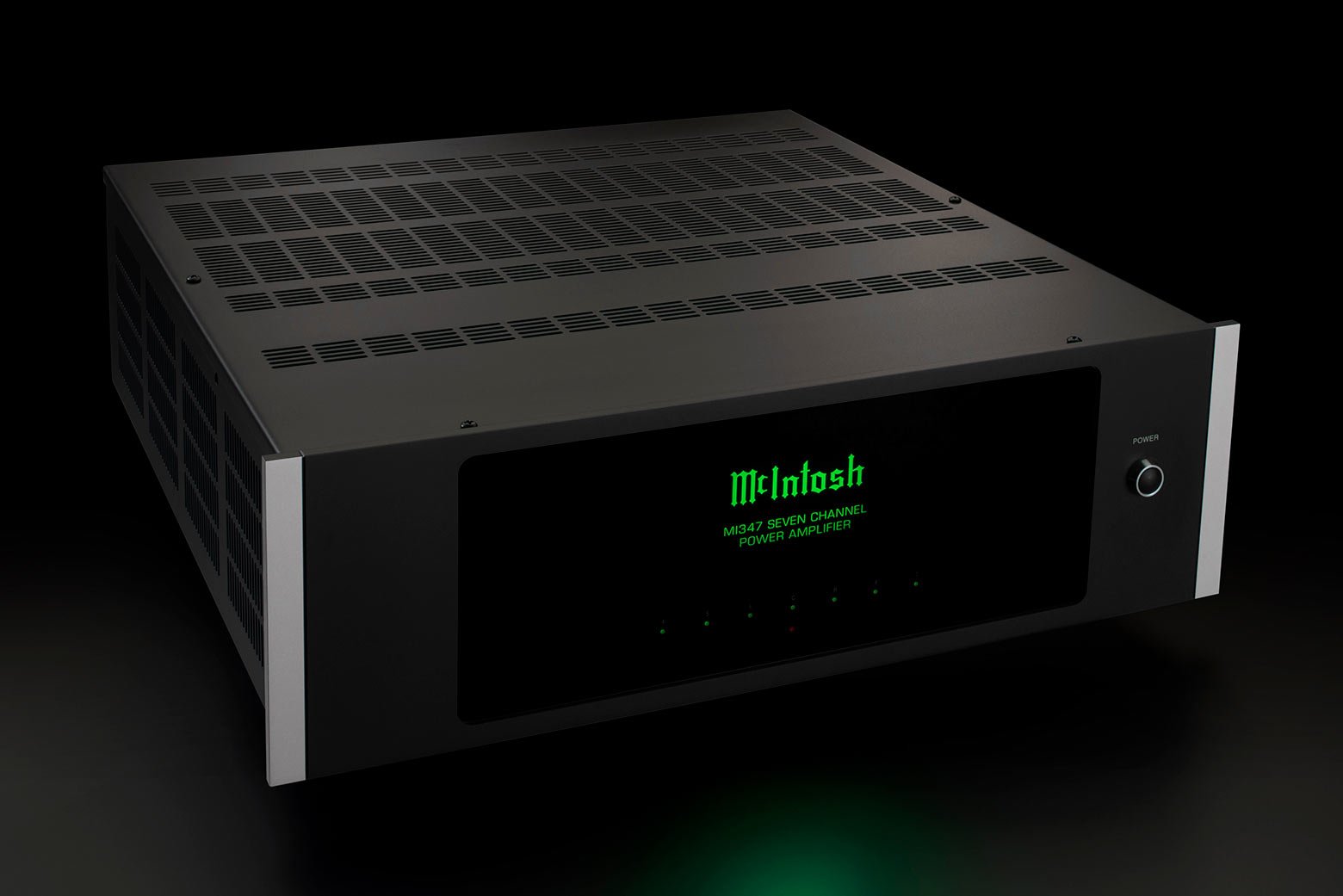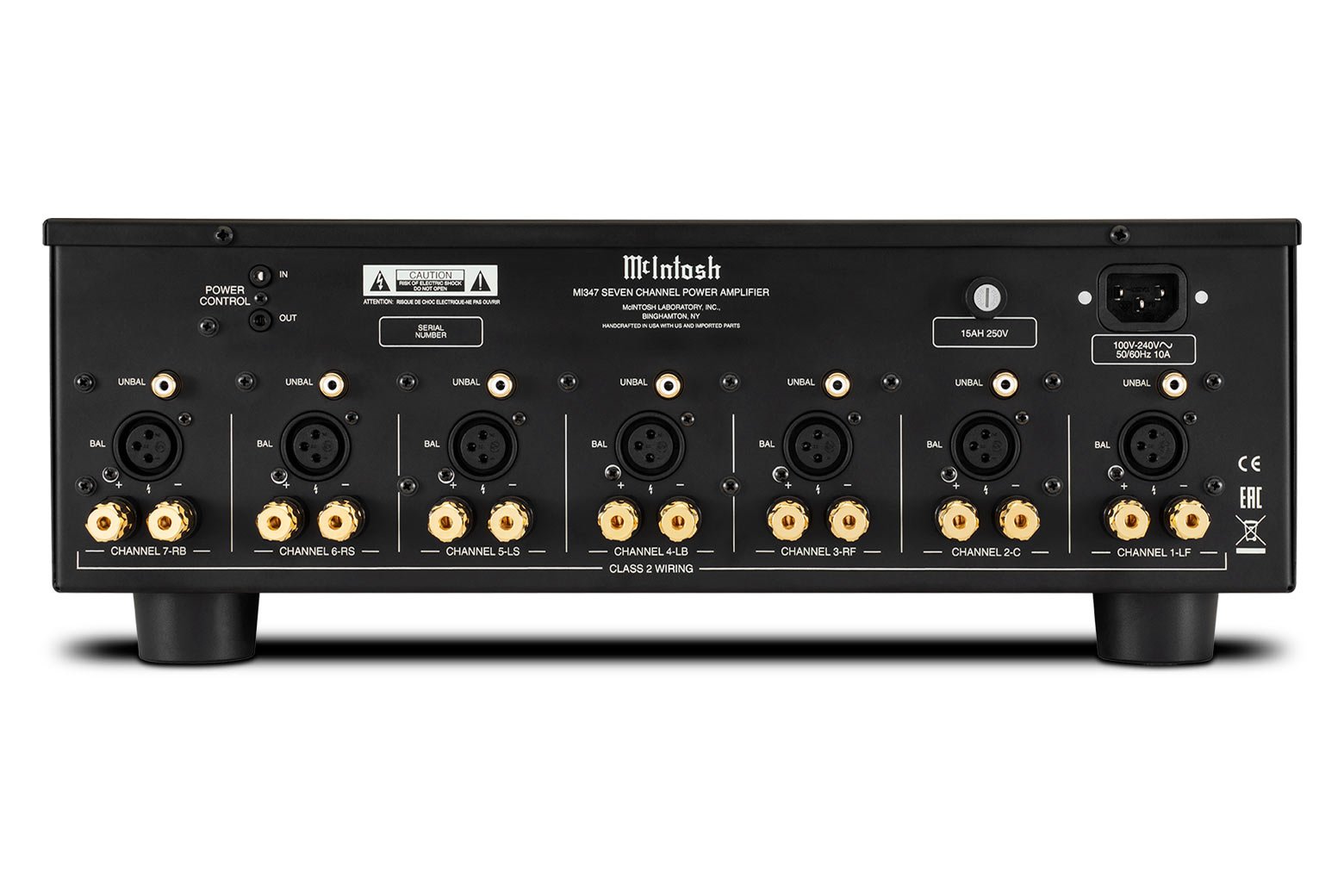 McIntosh MI347 7-Channel Digital Amplifier (In-Store Purchases Only & USD Pricing)
FREE Ground shipping on any order over $600.00! (Some exceptions apply)
If item is in stock, it will ship within 2 business days, please contact the store to ensure availability.
905-881-7109
Info@audioexcellence.ca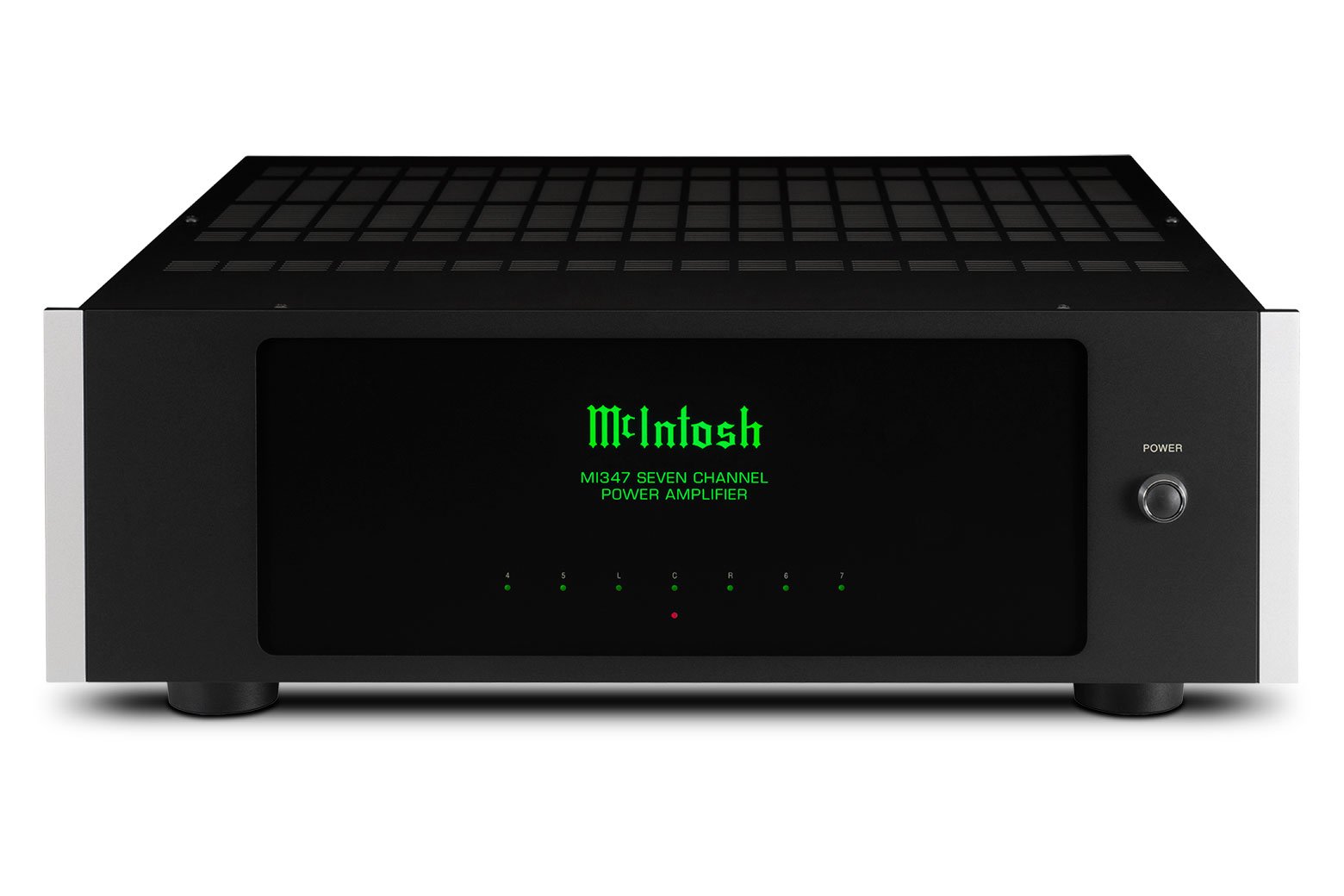 McIntosh MI347 7-Channel Digital Amplifier (In-Store Purchases Only)
NOTE THAT THE PRICE IS IN USD.

Experience an edge-of-your-seat audio adventure with the McIntosh MI347 7-Channel Digital Amplifier. Designed specifically for home theater enthusiasts, this amplifier delivers an immersive sonic experience that will keep you captivated throughout your favorite movies and shows. With highly sophisticated closed-loop digital switching amplifiers and robust power supplies, the MI347 achieves audio performance levels rarely heard in home theaters.

The MI347 is engineered to be heard rather than seen, making it an ideal addition to an out-of-sight A/V equipment rack. Its sleek and understated exterior seamlessly integrates into your setup, while the internal circuitry and components have been meticulously designed to transport you into the heart of the action. With its rack-friendly 3U height, installation is a breeze using the included rack mounting brackets. However, the MI347 can also be showcased in the open, allowing everyone to appreciate its exceptional performance.

In a home theater, the front left, front right, and center channel speakers play a pivotal role in delivering dialogue and impactful special effects. The MI347 provides a staggering 250 Watts at 8 Ohms or 300 Watts at 4 Ohms to each of these three speakers, ensuring clarity and power. The remaining four channels are dedicated to surround sound or ceiling speakers, with each receiving a generous 125 Watts at 8 Ohms or 200 Watts at 4 Ohms.

As a highly efficient Class D amplifier, the MI347 operates without the need for noisy cooling fans. It features ample cooling vents on the top and sides to ensure optimal heat dissipation. Multi-color LED indicators on the front panel provide an at-a-glance status of each channel, while balanced and unbalanced inputs, along with standard 5-way speaker binding posts, offer versatile connectivity options.

The MI347 pairs seamlessly with any McIntosh home theater A/V Processor, such as the MX123, MX180, or rack-mountable MX100. For setups with more than seven audio channels, including Dolby Atmos or DTS:X, the MI254 4-Channel Digital Amplifier or MI128 8-Channel Digital Amplifier (both rack-mountable) can be added to unleash McIntosh power across all your home theater speakers.

Additional features of the MI347 include Power Guard signal overload technology, Sentry Monitor short-circuit protection, Power Control for automatic component activation, and eco-friendly on/off signal sensing. Embodying McIntosh's timeless design cues, including a black glass front panel, LED indicators, and standard McIntosh styling, the MI347 combines exceptional audio performance with elegant aesthetics.

Upgrade your home theater with the McIntosh MI347 7-Channel Digital Amplifier and indulge in an audio experience that will keep you on the edge of your seat. Contact your local dealer or integrator to explore the possibilities of integrating the MI347 into your home theater setup.
Features
ELECTRONIC SPECIFICATIONS
Power Output per Channel
3 Front Channels: 250 Watts into 8 Ohms or 300 Watts into 4 Ohms
Surround Channels: 125 Watts into 8 Ohms or 200 Watts into 4 Ohms
Number of Channels
7
Total Harmonic Distortion
0.025%
S/N below rated output
100dB
Dynamic Headroom
8 Ohms: 2.5dB
4 Ohms: 3.5dB
Damping Factor
8 Ohms: >85
4 Ohms: >45
Rated Power Band
20Hz to 20kHz
Frequency Response
+0, -0.9dB from 20Hz to 20,000Hz
CONTROL
Remote Power Control
Yes
Multi-Channel DB25 Cable
N/A
CONNECTIVITY
Speaker Binding Post Type
Standard
GENERAL SPECIFICATIONS
Circuit Configuration
Closed loop digital switching
Circuit Design
Digital
Mono Bridge
N/A
Mono Parallel
N/A
Output Type
Direct Coupled
Meters
No
Meter Light Switch
No
Balanced Input
7
Front Panel
Glass with removable rack mounting ears
Illumination
Direct LED
Chassis Style
Black painted steel
BTU Rating
1500 BTU/h
Specifications
Designed for home theaters
3 Front Channels: 250 Watts into 8 Ohms or 300 Watts into 4 Ohms
4 Surround Channels: 125 Watts into 8 Ohms or 200 Watts into 4 Ohms
3U rack mountable
Power Guard® and Sentry Monitor™
Weight & Dimensions
Unit Dimensions (W x H x D)
17-1/2" (44.45cm) (19" (48.3cm with mounting ears)) x 6-1/16" (15.4cm) (including feet) x 21" (53.3cm) (including front panel and cables)
Unit Weight
32.5 lbs (14.8 kg)
Shipping Weight
47 lbs (24.4 kg)