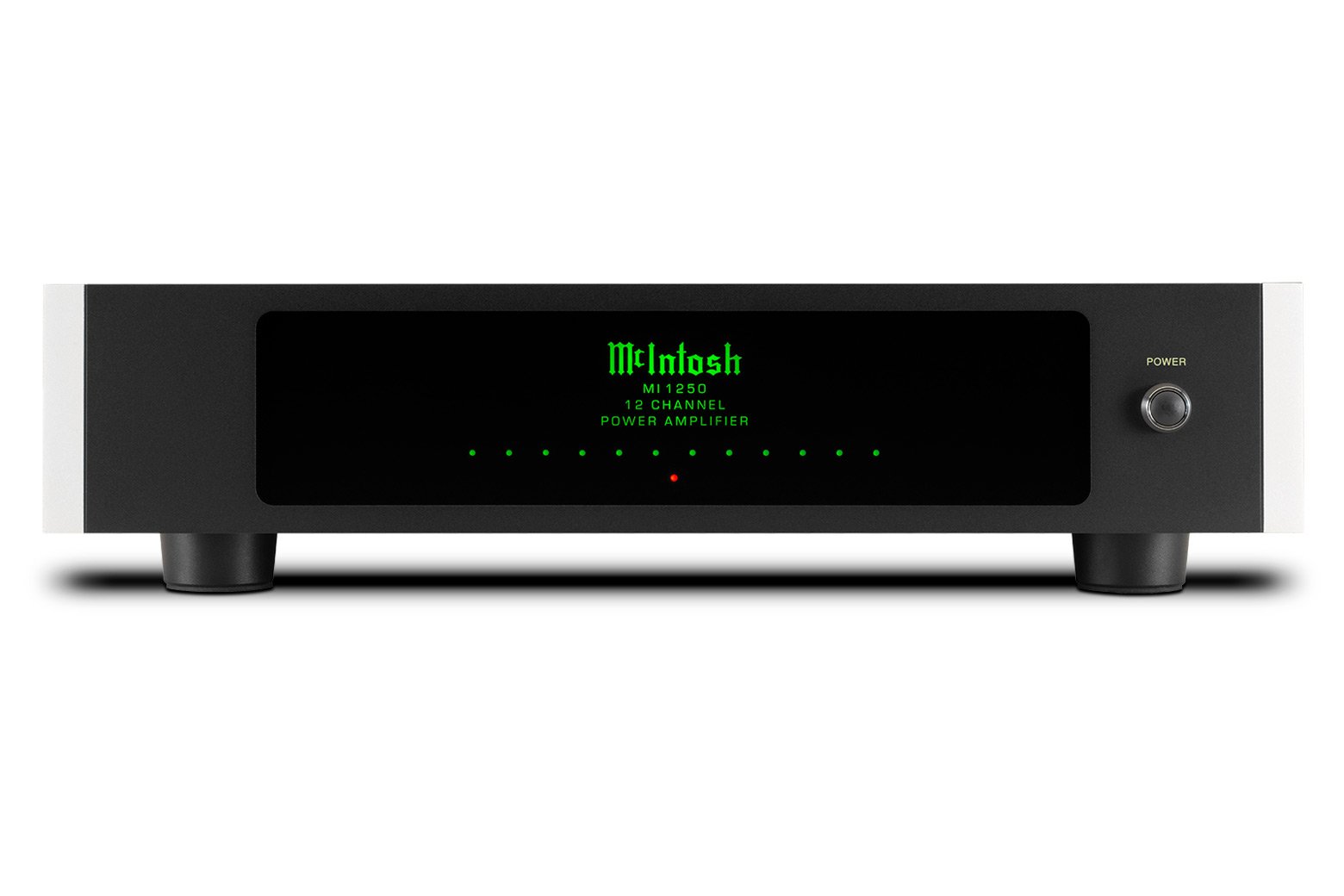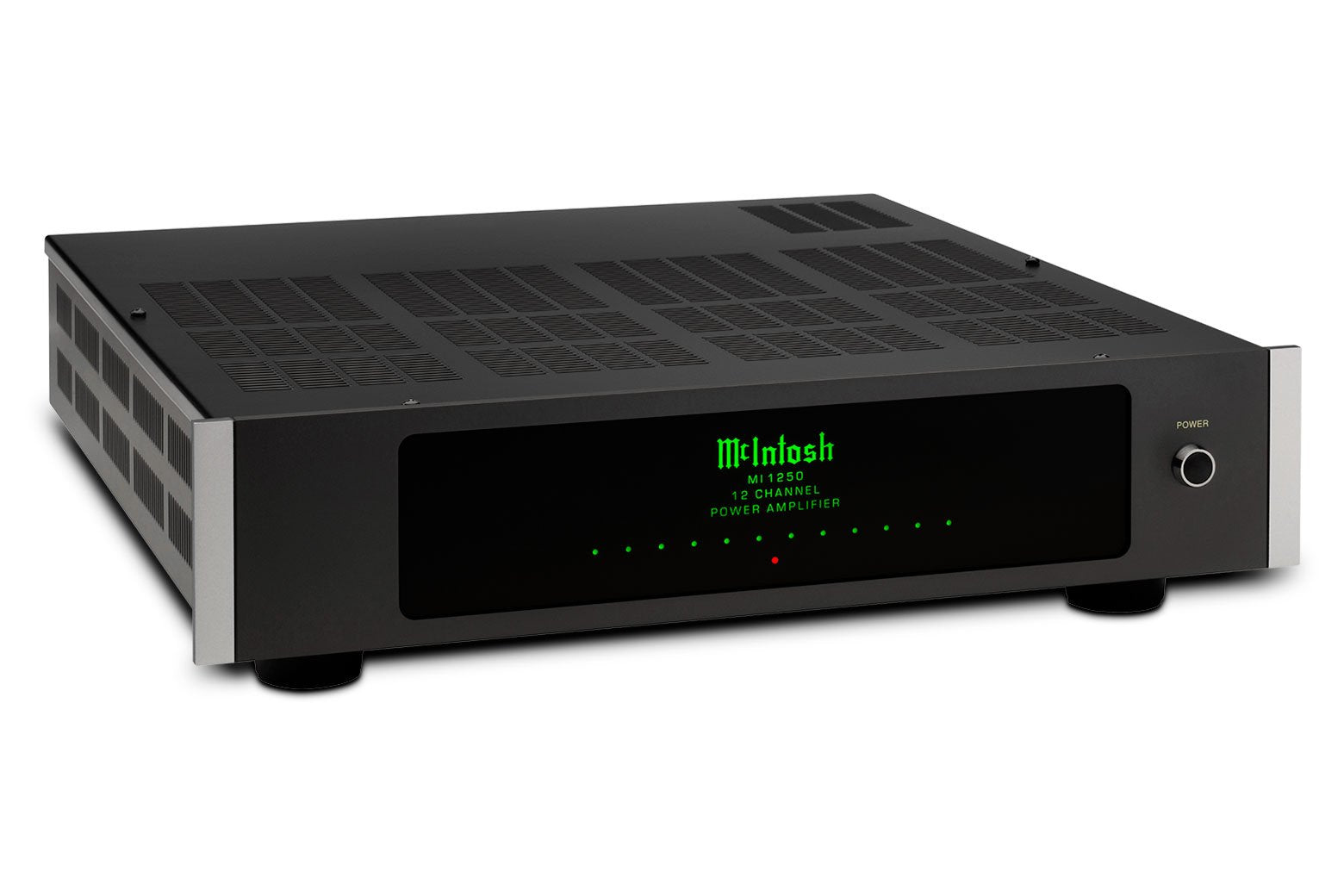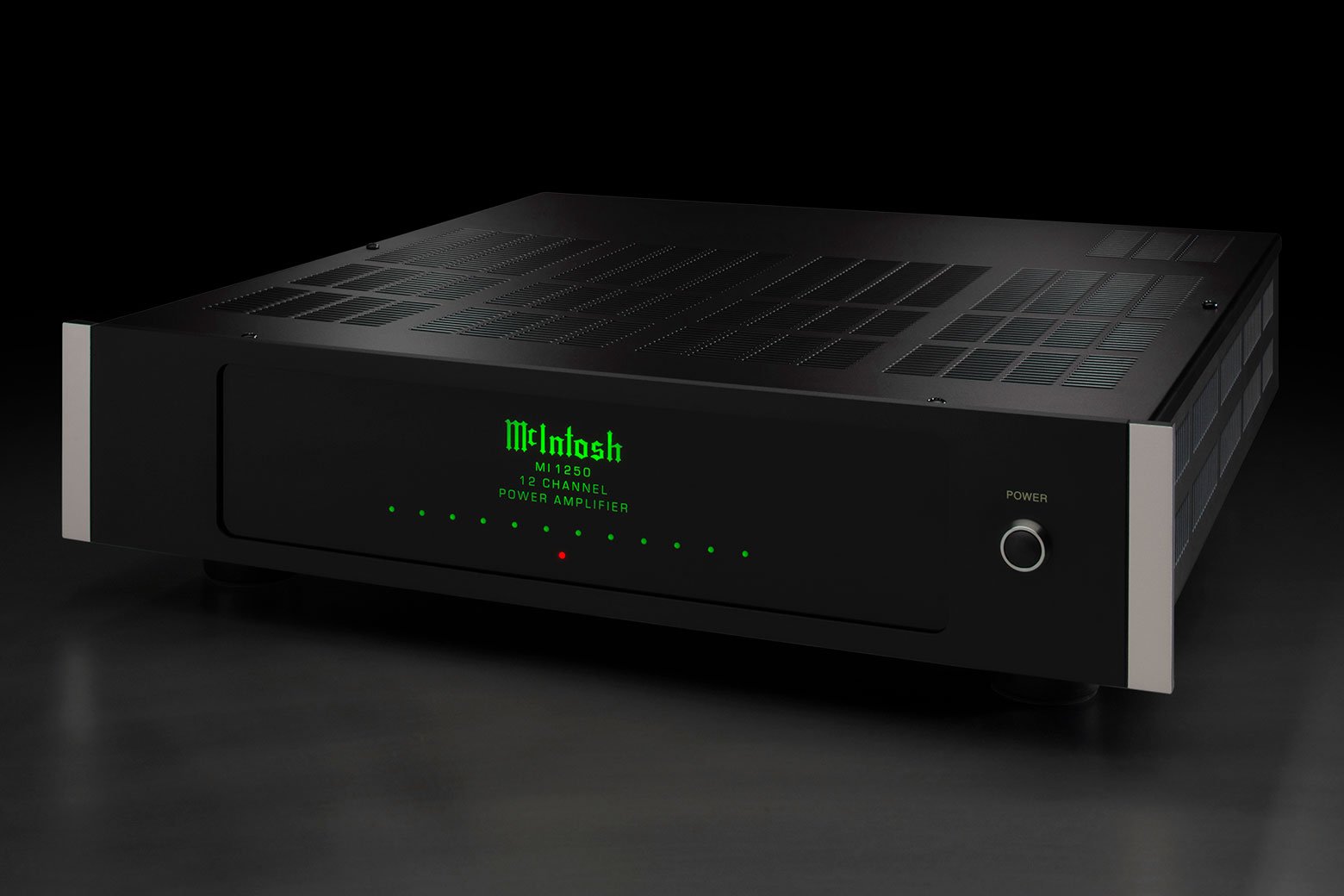 McIntosh MI1250 12-Channel Digital Amplifier (In-Store Purchases Only & USD Pricing)
FREE Ground shipping on any order over $600.00! (Some exceptions apply)
If item is in stock, it will ship within 2 business days, please contact the store to ensure availability.
905-881-7109
Info@audioexcellence.ca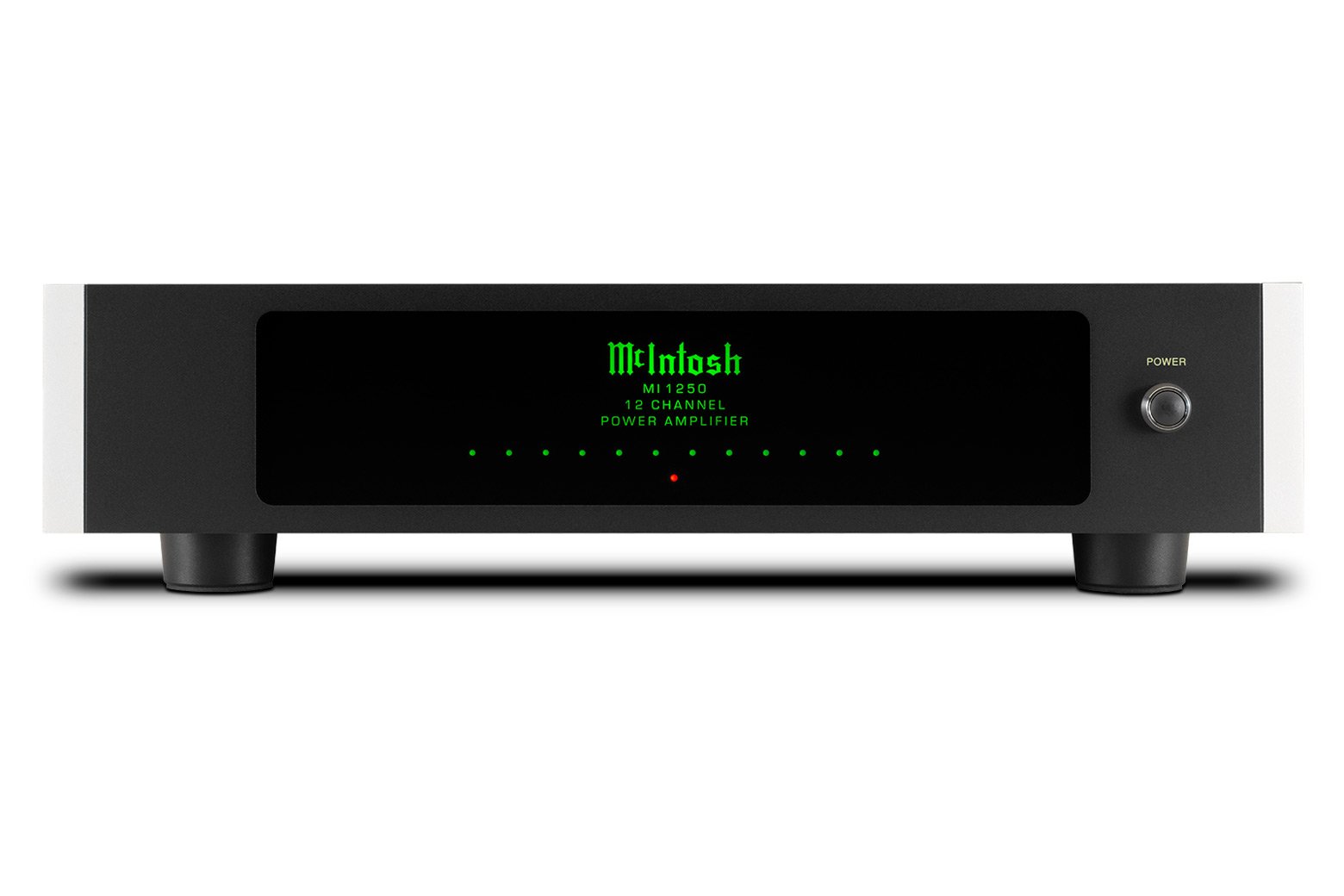 McIntosh MI1250 12-Channel Digital Amplifier (In-Store Purchases Only)
Deliver pristine music playback to every room in your home with the MI1250 12-Channel Digital Amplifier. This versatile amplifier is designed for whole house audio, distributing exceptional sound quality to multiple rooms simultaneously. With 50 Watts into 8 Ohm speakers or 90 Watts into 4 Ohm speakers, the MI1250 utilizes sophisticated closed loop digital switching amplifiers and robust power supplies to achieve performance levels rarely achieved in distributed audio systems.

McIntosh MI1250 Amplifier
Experience installer-friendly convenience with its compact size and 2U rack mountable design using the included mounting ears. Being a highly efficient Class D amplifier, it operates quietly without the need for cooling fans.

On the front panel, multi-color LED indicators provide channel status at a glance. The back panel features unbalanced inputs and 2-pole Phoenix style push-in speaker terminals for each channel. Volume controls, digital audio inputs (coaxial or optical), and channel summing circuits for mono signal distribution are conveniently located, ensuring easy setup and configuration.

McIntosh MI1250 Amplifier
Additional features of the MI1250 include:

- Power Guard® signal overload technology to protect your speakers from distortion caused by excessive power.
- Sentry Monitor™ short-circuit protection circuit that safeguards the output stage and resets automatically when safe operating conditions are restored.
- BUS input and outputs for easy stereo signal distribution to multiple outputs or amplifiers.
- Individual channel inputs for precise control and customization.
- 12 Volt triggering capabilities to automate power control of connected McIntosh components.
- Eco-friendly on/off signal sensing that conserves energy by turning off the amplifier after a specified period of no input signal or automatically powers it on when a signal is detected.

McIntosh MI1250 Amplifier
With its sleek black glass front panel, illuminated McIntosh logo, and signature silver trim, the MI1250 blends seamlessly with McIntosh design aesthetics. Contact your local dealer today to explore how the MI1250 can elevate your whole house audio system to new heights of sonic excellence.
Features
ELECTRONIC SPECIFICATIONS
Power Output per Channel
50 Watts into 8 Ohms
90 Watts into 4 Ohms
Number of Channels
12
Total Harmonic Distortion
0.05%
S/N below rated output
95dB
Dynamic Headroom
8 Ohms: 2.1dB
4 Ohms: 3.3dB
Damping Factor
8 Ohms: >65
4 Ohms: >32
Rated Power Band
20Hz to 20kHz
Frequency Response
+0, -0.5dB from 20Hz to 20,000Hz
CONTROL
Remote Power Control
Yes
Multi-Channel DB25 Cable
N/A
CONNECTIVITY
Speaker Binding Post Type
2-pole Phoenix style push-in speaker terminals
GENERAL SPECIFICATIONS
Circuit Configuration
Closed loop digital switching
Circuit Design
Digital
Mono Bridge
N/A
Mono Parallel
N/A
Output Type
Direct Coupled
Meters
No
Meter Light Switch
No
Balanced Input
0
Front Panel
Glass with removable rack mounting ears
Illumination
Direct LED
Chassis Style
Black painted steel
BTU Rating
900 BTU/h
Specifications
Ideal for multi-zone distributed audio
50 Watts into 8 Ohms
90 Watts into 4 Ohms
2U rack mountable
Channel summing circuits for mono signal distribution
Volume controls for each channel
Bussable inputs
Signal sensing
Power Guard® and Sentry Monitor™
Weight & Dimensions
Unit Dimensions (W x H x D)
17-1/2" (44.45cm) (19" (48.3cm with mounting ears)) x 4-5/16" (11cm) (including feet) x 21" (53.3cm) (including front panel and cables)
Unit Weight
22 lbs (10 kg)
Shipping Weight
38.4 lbs (17.4 kg)