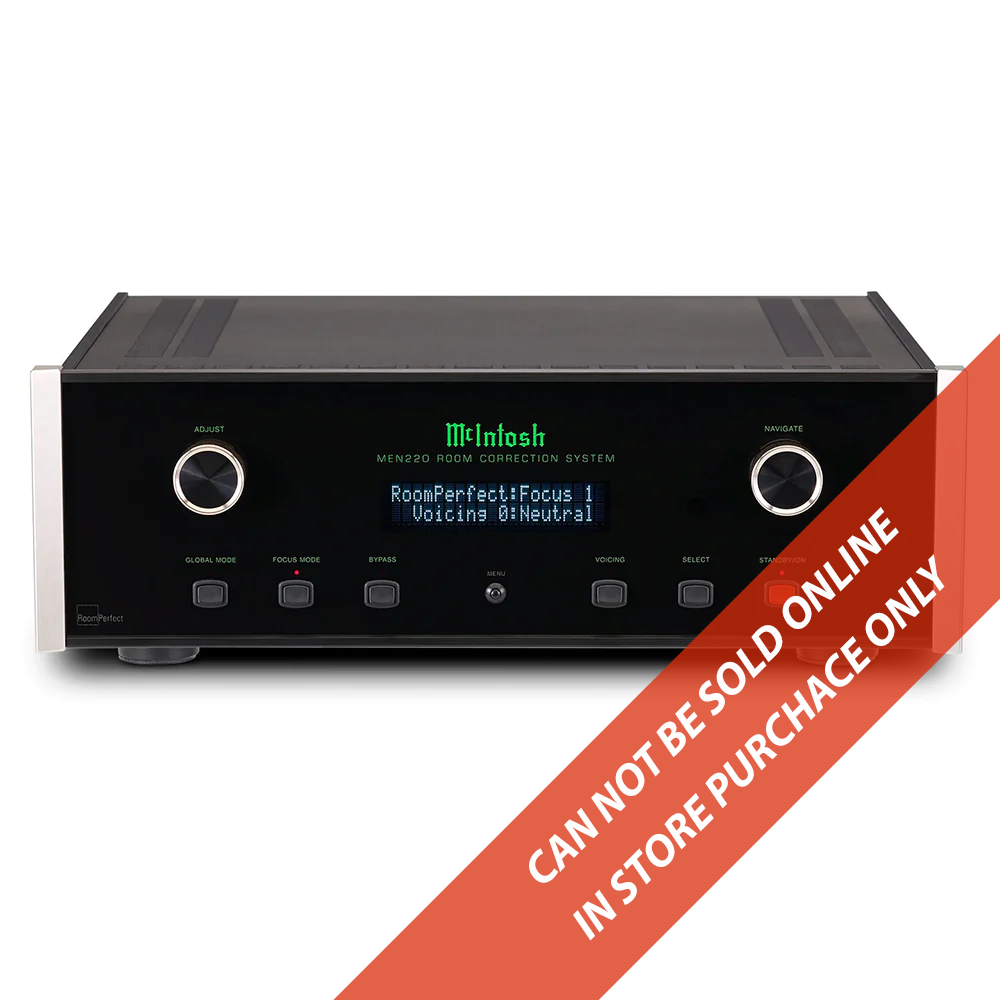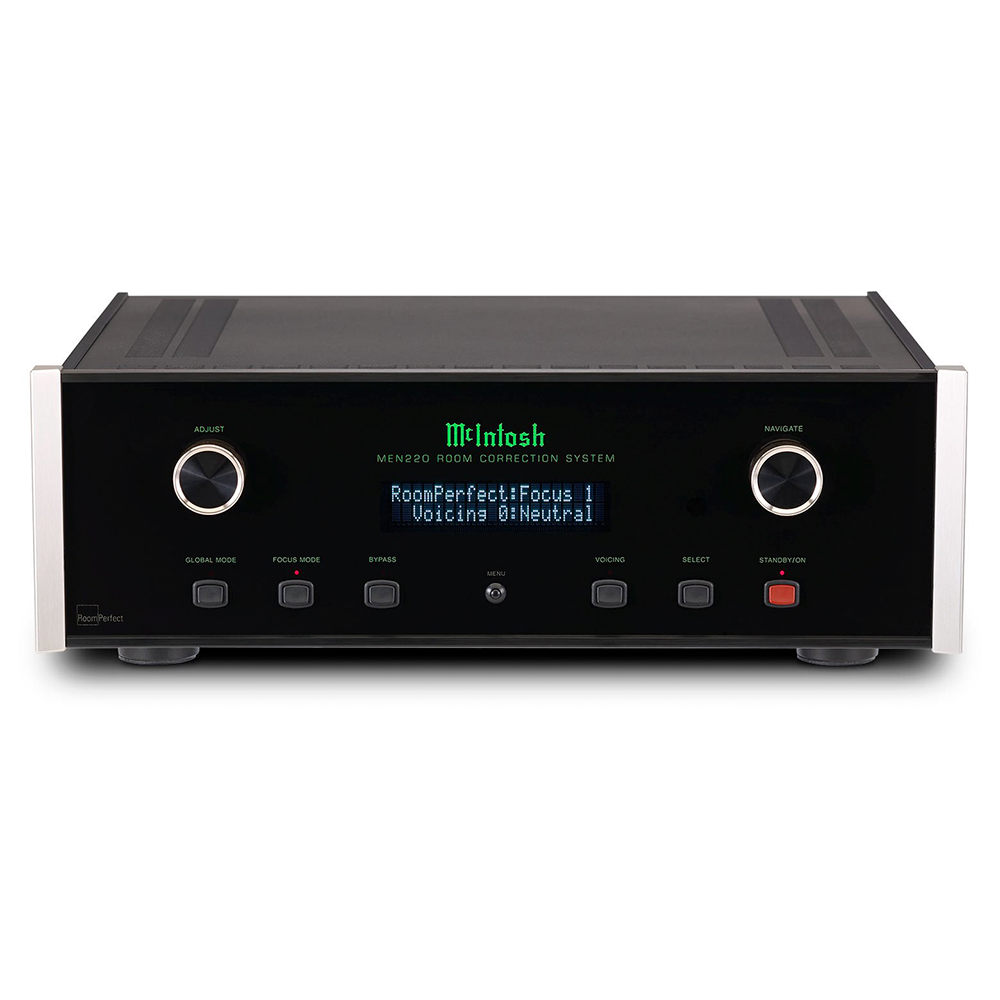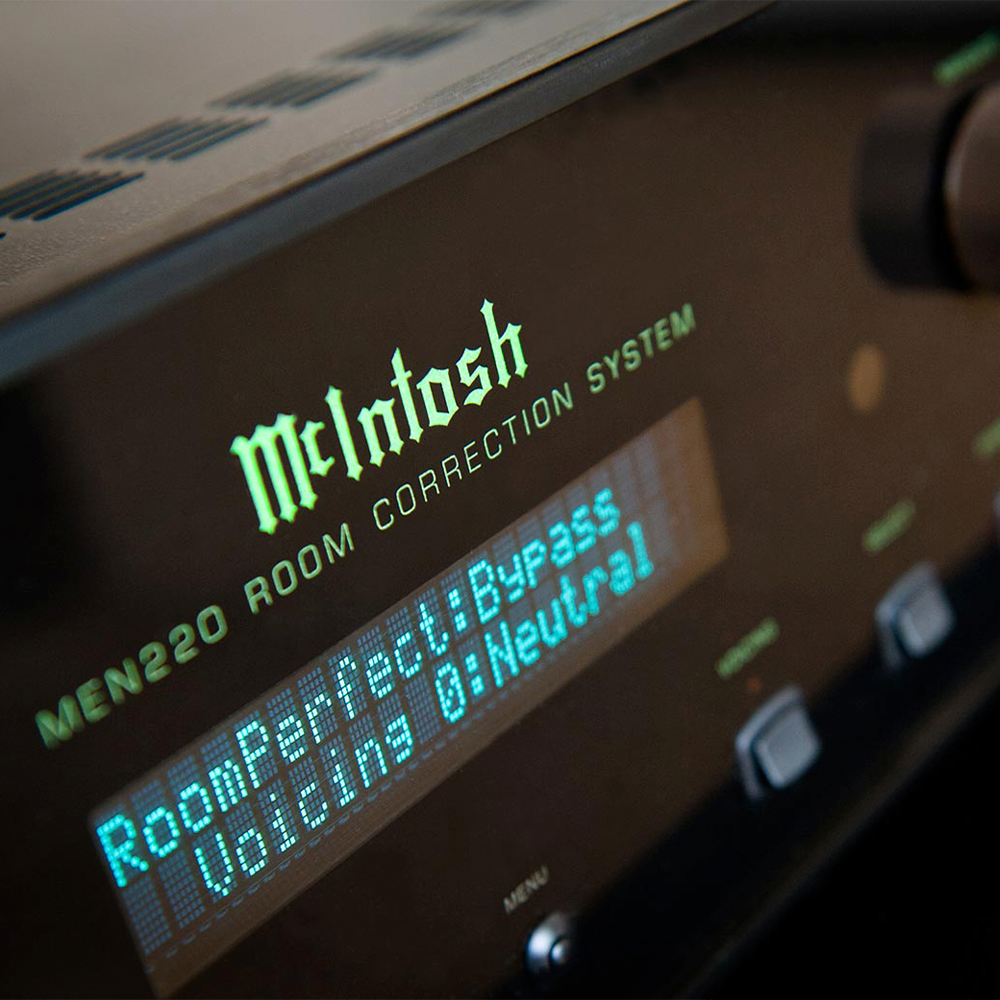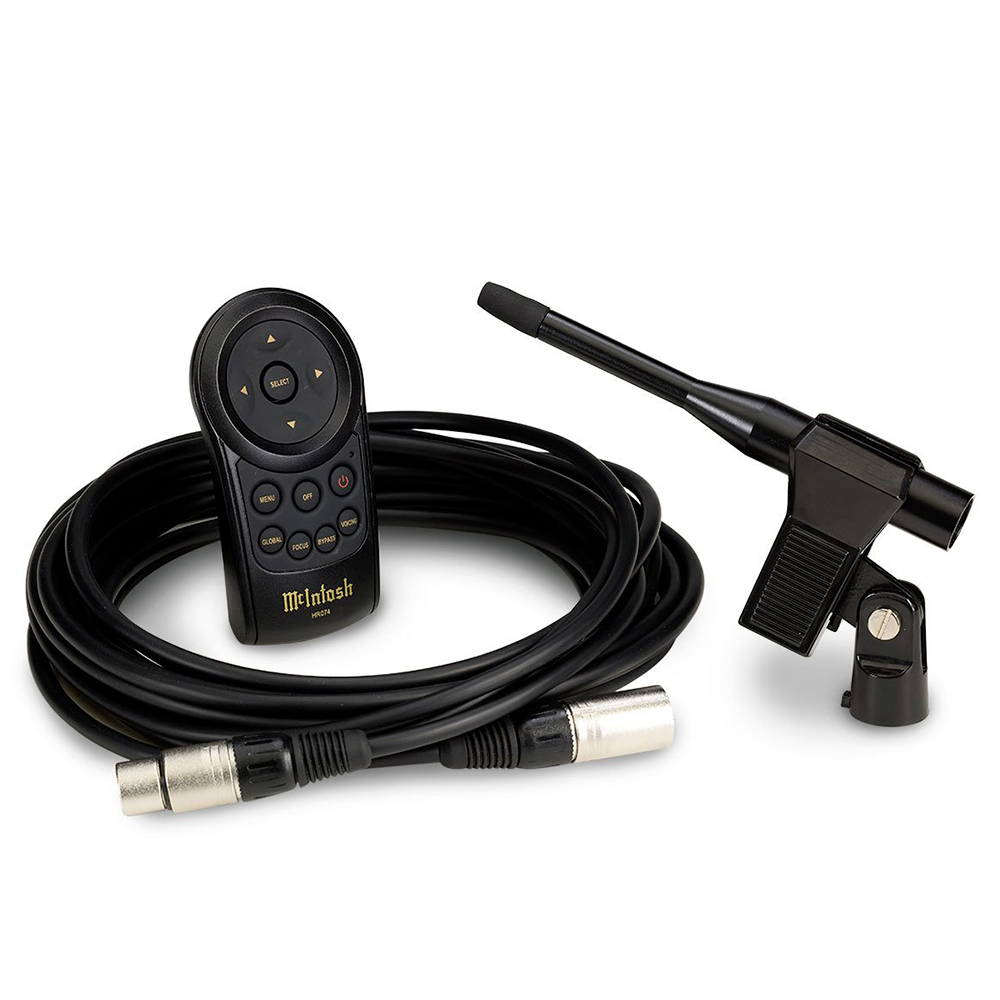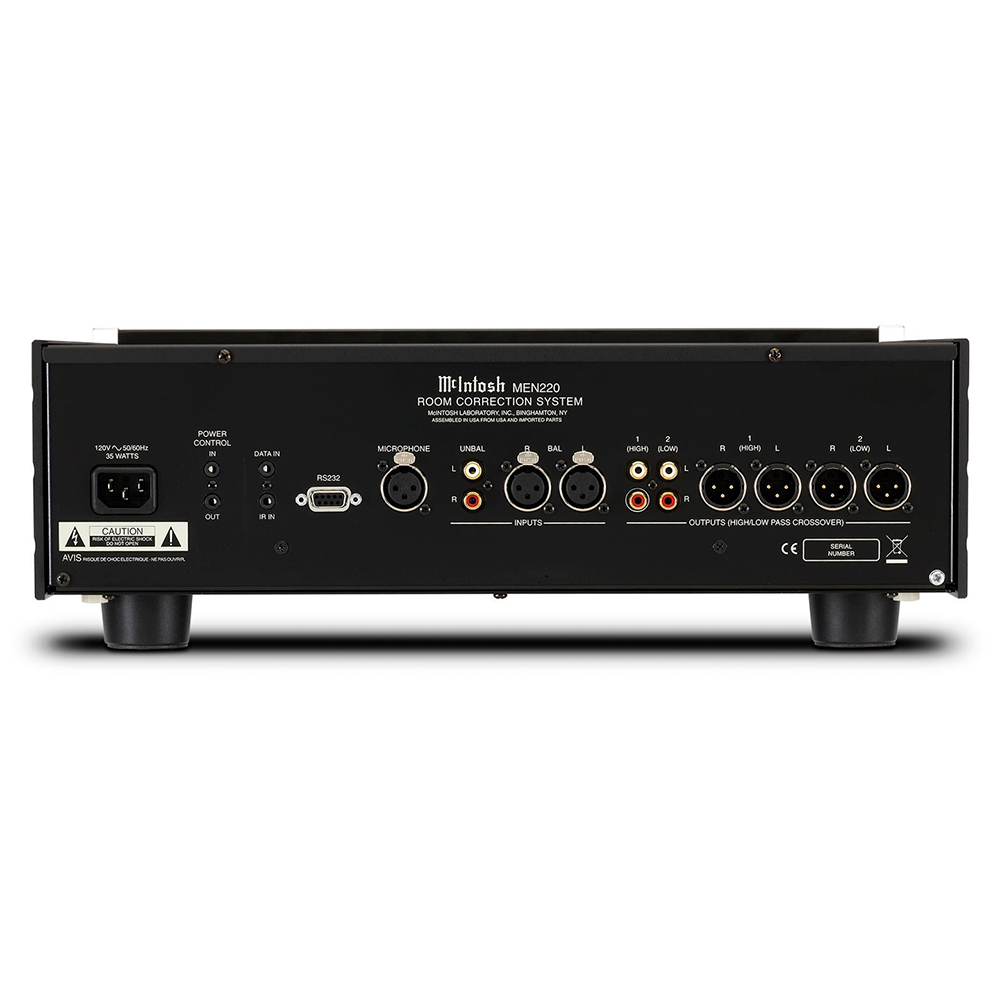 McIntosh MEN220 Room Correction System (In-Store Purchases Only & USD Pricing)
FREE Ground shipping on any order over $600.00! (Some exceptions apply)
If item is in stock, it will ship within 2 business days, please contact the store to ensure availability.
905-881-7109
Info@audioexcellence.ca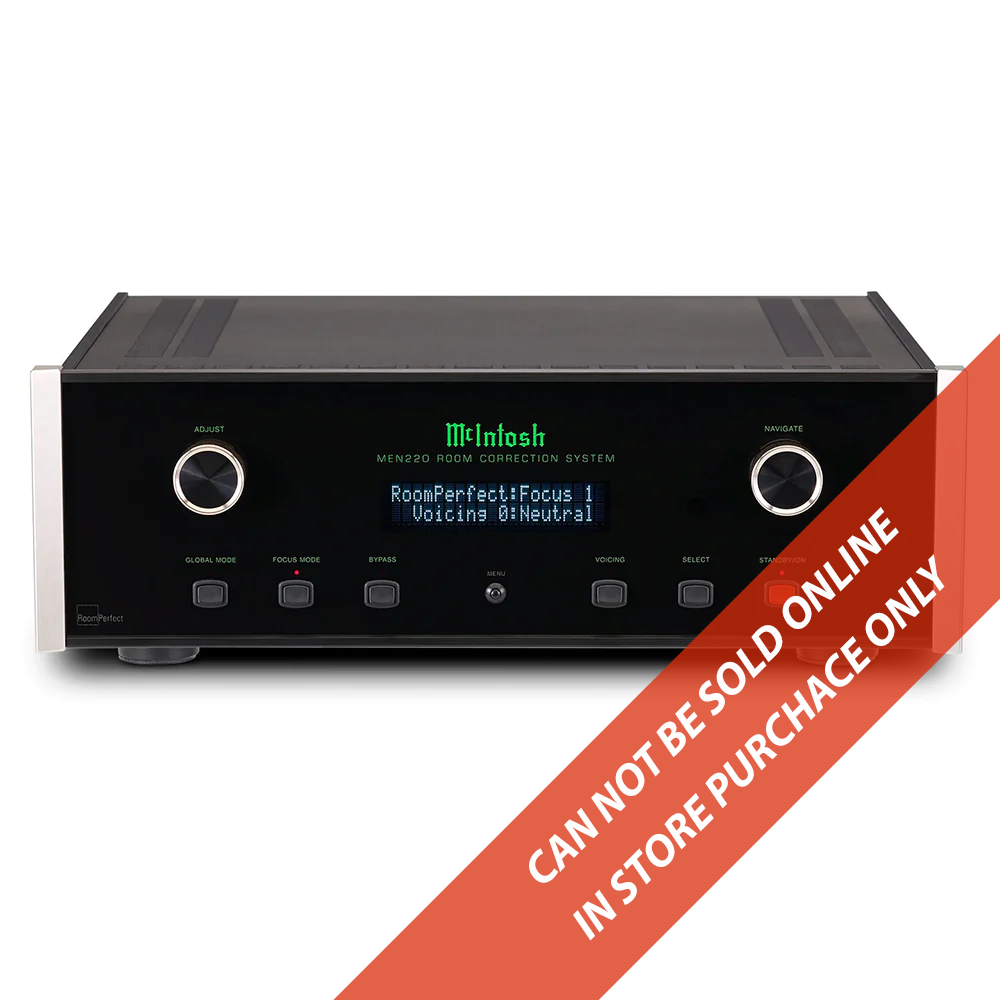 McIntosh MEN220 Room Correction System
THE PRICE SHOWN IS IN USD.

The MEN220 delivers a potent suite of Room Correction, Custom-EQ and 2-Way Crossover capabilities in one easy-to-use stereo component. While any single feature of the MEN220 has the power to optimize the sonic characteristics of the highest quality audio systems, combining all the features can reveal a level of clarity and resolution unattainable by any other means.

"I have never heard my speakers sound so wonderful!" - Michael (customer review)

Full system control and PC link are provided via RS232 while McIntosh data, power control and IR inputs offer additional remote control flexibility. Both single-ended and balanced connections are supported; a hand-held, IR remote control is included.
Specifications
UNLESS NOTED, THE FOLLOWING WERE TAKEN WITH ROOMPERFECT SET TO BYPASS MODE AND VOICING MODE SET TO NEUTRAL.
- Frequency Response: +0, -0.5dB from 20Hz to 20,000Hz
- Maximum Input Voltage: 4.5V Unbalanced and Balanced (Preamp-Power Amp) 2.25V Unbalanced and Balanced (Processor Loop)
- Maximum Output Voltage: 4.5V Unbalanced and Balanced (Preamp-Power Amp) 2.25V Unbalanced and Balanced (Processor Loop)
- Signal To Noise Ratio (A-Weighted): 100dB
- Input Impedance: 10K ohms Unbalanced and Balanced
- Output Impedance: 50 ohms
- Crossover Filter Types, Order and Slope: Butterworth, 1st order, 6 dB/octave Butterworth, 2nd order, 12 dB/octave Butterworth, 4th order, 24 dB/octave Linkwitz-Riley, 2nd order, 12 dB/octave Linkwitz-Riley, 4th order, 24 dB/octave Linkwitz-Riley, 8th order, 48 dB/octave
Weight & Dimensions
- Unit Dimensions (W x H x D):
17-1/2" (44.45cm) x 6" (15.24cm) x 18" (45.72cm) (including front panel, knobs and cables)
- Unit Weight: 25.5 lbs (11.6 kg)
- Shipping Weight: 41.9 lbs (19 kg)