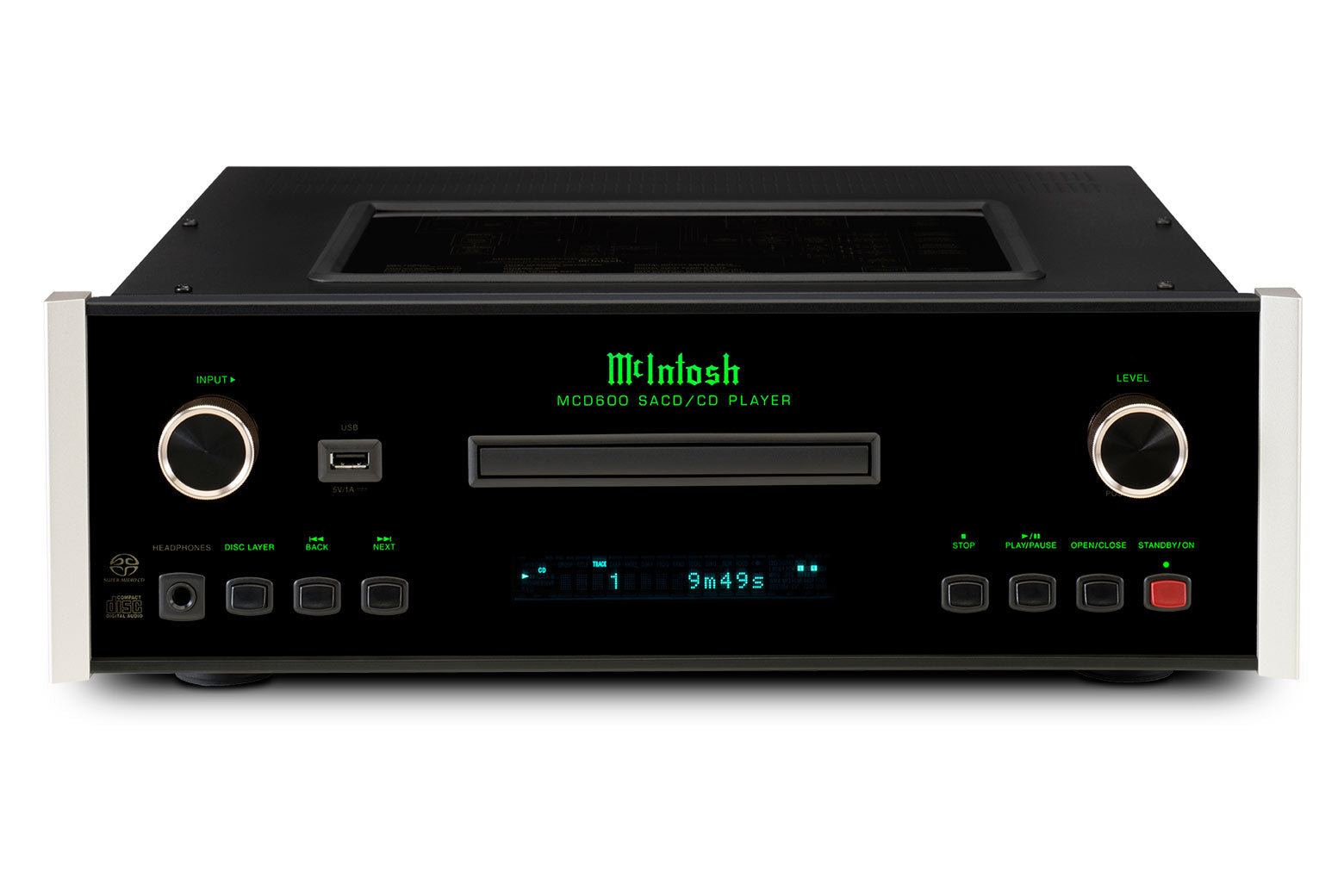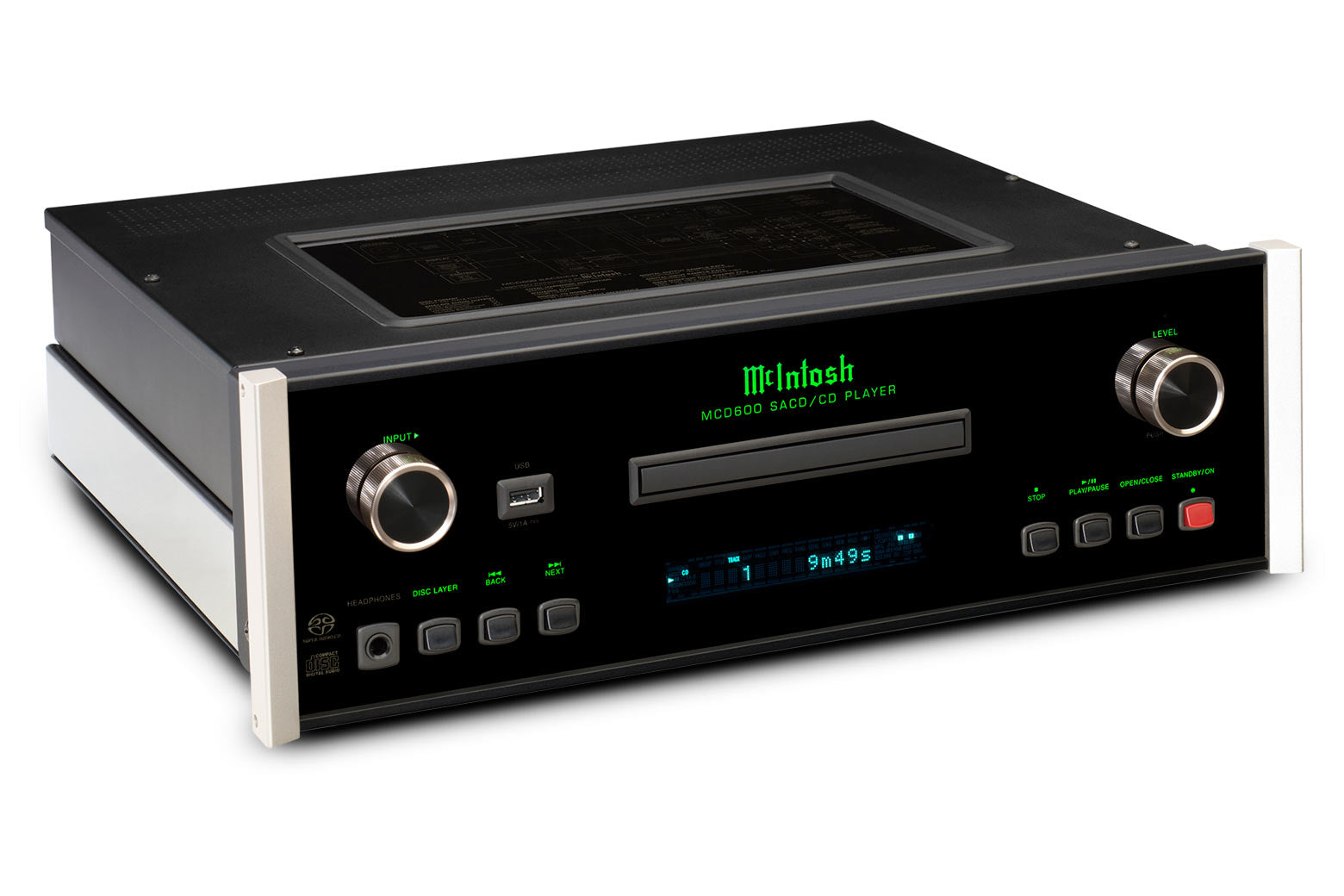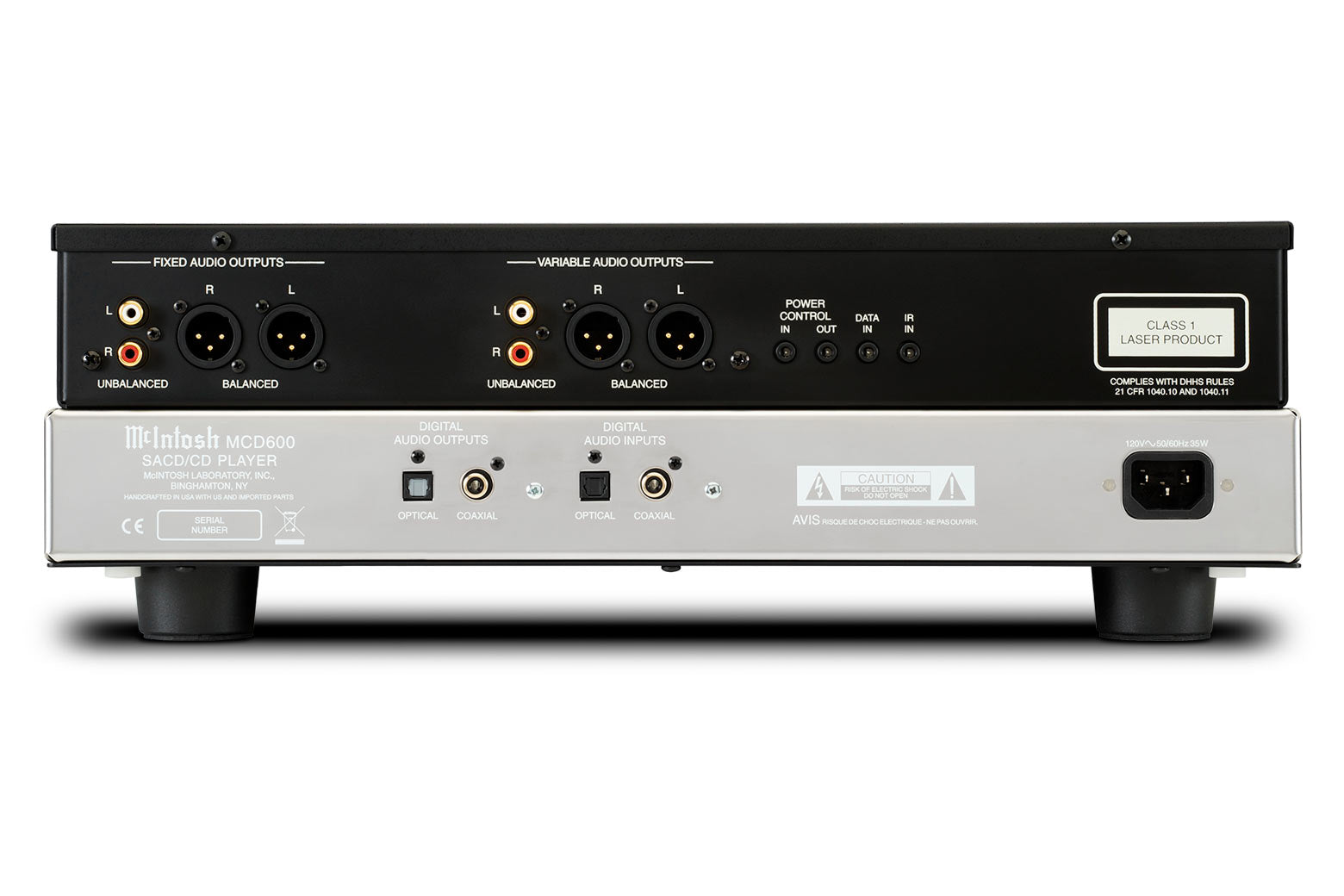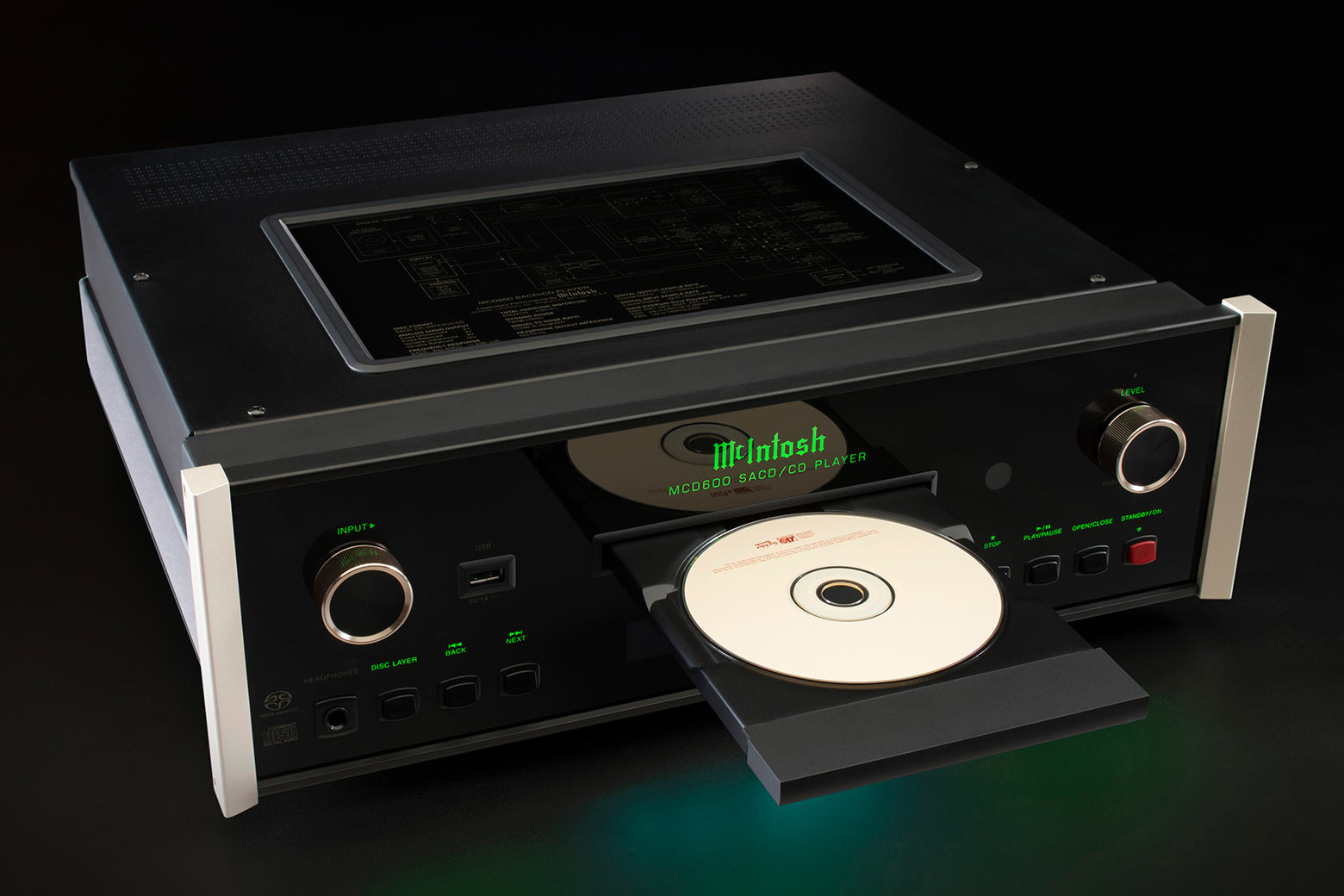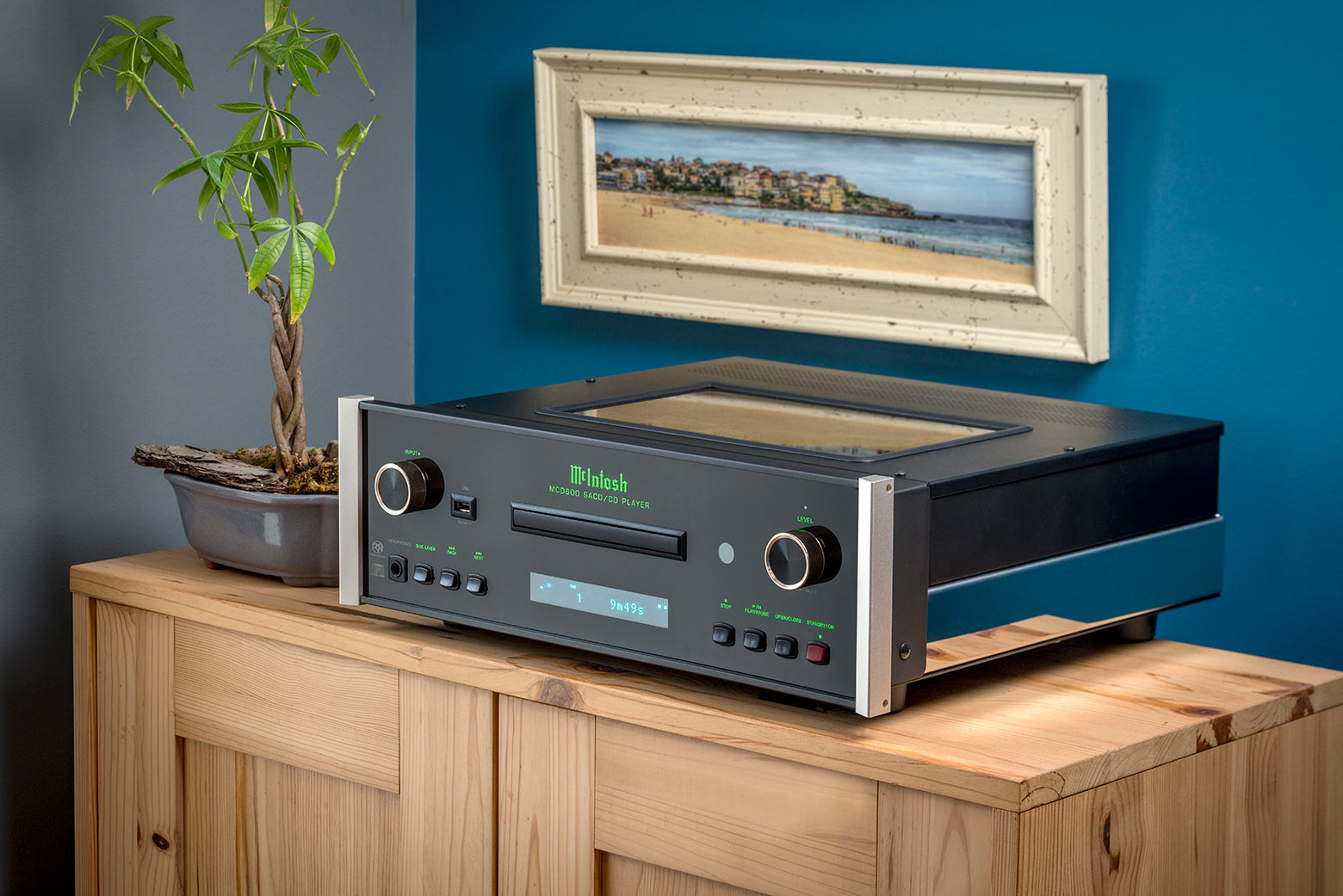 McIntosh MCD600 SACD/CD Player (In-Store Purchase Only & USD Pricing)
FREE Ground shipping on any order over $600.00! (Some exceptions apply)
If item is in stock, it will ship within 2 business days, please contact the store to ensure availability.
905-881-7109
Info@audioexcellence.ca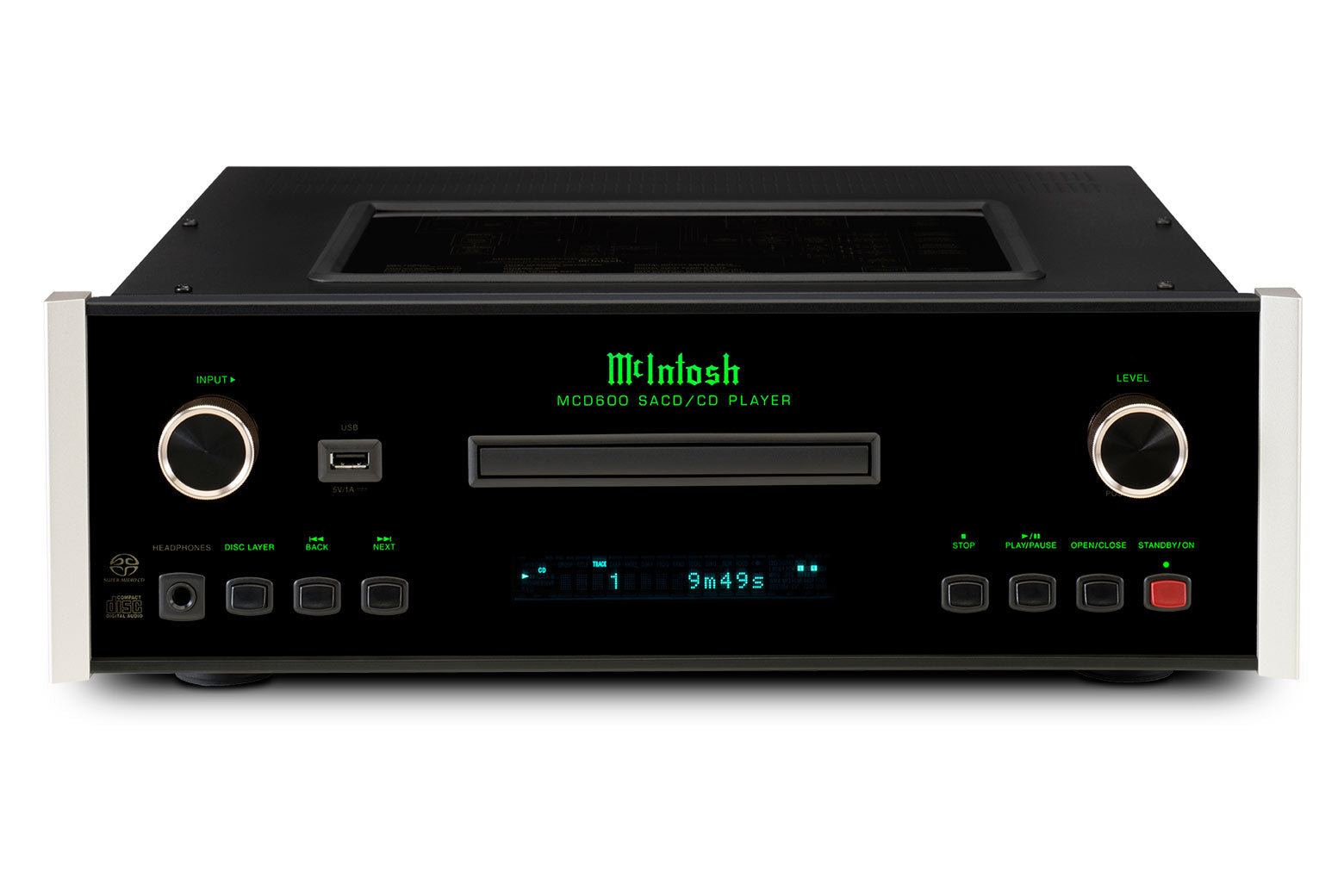 McIntosh MCD600 SACD/CD Player
NOTE THAT THE PRICE IS IN USD.

Experience unparalleled audio fidelity with the McIntosh MCD600 SACD/CD Player. Immerse yourself in the rich, detailed sound of your favorite music as this flagship player delivers exceptional performance and precision. With its advanced SACD playback capability and cutting-edge digital-to-analog conversion technology, the MCD600 sets a new standard in audio playback. Elevate your listening experience to new heights with the McIntosh MCD600, the ultimate choice for audiophiles seeking uncompromising quality and timeless craftsmanship.
Features
AUDIO SPECIFICATIONS
Number of Channels
2
Fixed Output Level
2.0Vrms Unbalanced
4.0Vrms Balanced
Variable Output Level
0 - 8.0Vrms Unbalanced
0 - 16.0Vrms Balanced
Output Impedance
600 ohms Unbalanced and Balanced
Frequency Response
4Hz to 40kHz, +0.5, -2dB (SACD)
4Hz to 20kHz, ±0.5dB (CD)
4Hz to 40kHz, +0.5, -2dB (Data)
Signal To Noise Ratio
Better than 110dB (A-weighted)
Dynamic Range
Better than 100dB
Total Harmonic Distortion
0.002% @ 1000Hz (SACD)
0.002% @ 1000Hz (CD)
0.002% @ 1000Hz (Data)
Channel Separation
Better than 98dB (1,000Hz)
Headphone Output Impedance
47 ohms
DIGITAL AUDIO SPECIFICATIONS
Digital-to-Analog Converter (DAC) Type
Premium 8-channel, 32-bit PCM/DSD, Quad Balanced
Coaxial Sample Rate
16, 24-bit/96kHz
Optical Sample Rate
16, 24-bit/192kHz
USB Sample Rate
16, 24-bit/192kHz
Digital Coaxial Input
0.5V p-p/75 ohms
Digital Optical Input
-15dbm to -21dbm
Digital Output Sample Rate
Up to 24-bit/192kHz
Digital Optical Output
-15dbm to -21dbm
Digital Coaxial Output
0.5V p-p/75 ohms
Digital Output Jitter
N/A
Digital XLR Output
N/A
Digital MCT Output
N/A
CONNECTIVITY
Balanced Fixed Output
1
Unbalanced Fixed Output
1
Balanced Variable Output
1
Unbalanced Variable Output
1
Digital Coaxial Input
1
Digital MCT Input
0
Digital Optical Input
1
Digital USB Input
1 (front)
Digital USB Input Type
Type A
Digital Coaxial Output
1
Digital MCT Output
0
Digital Optical Output
1
Digital XLR Output
0
Headphone Output
1/4" High Drive
CONTROL
Power Control Input
1
Power Control Output
1
Rear Panel Data Input
1
Rear Panel IR Sensor Input
1
RS232 Control Input
0
GENERAL SPECIFICATIONS
Disc Formats
SACD, CD, CD-R/RW and DVD-R; popular file formats such as AAC, AIFF, ALAC, DSD (up to DSD128), FLAC, MP3, WAV (up to 24-bit/192kHz) and WMA
Disc Capacity
1
Laser Type
Twin Beam
Laser Beam Wavelength
650nm (SACD)
790nm (CD)
Laser Power
CLASS IIa/CLASS I
Standby Power Requirement
<0.5 watt
Weight & Dimensions
Unit Dimensions (W x H x D)
17-1/2" (44.45cm) x 6" (15.24cm) x 19" (48.3cm)Note: When the Disc Tray is opened, the panel clearance required in front of mounting panel is 6-3/4 inches (17.2cm).
Unit Weight
28 lbs (12.7 kg)
Shipping Weight
45 lbs (20.4 kg)