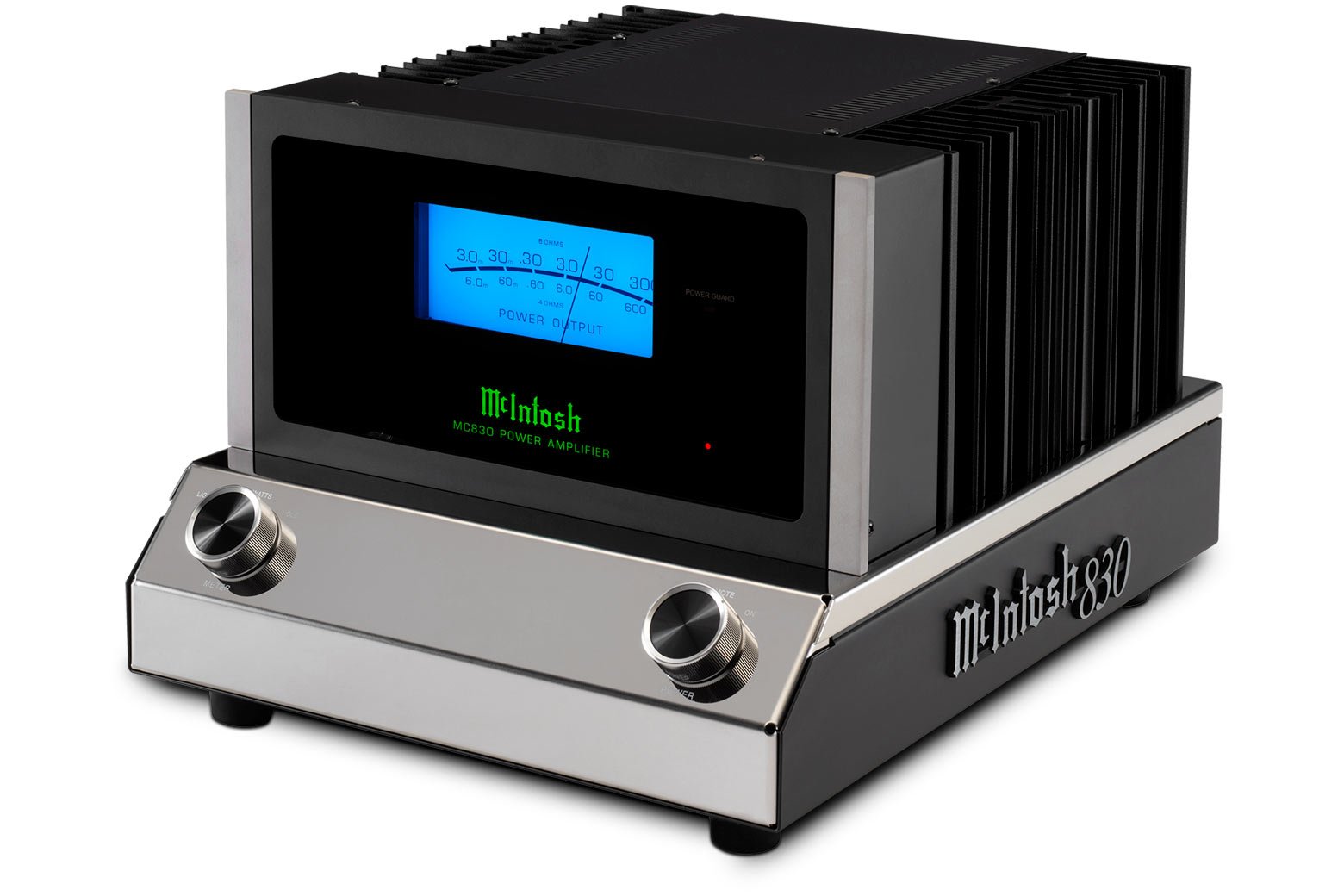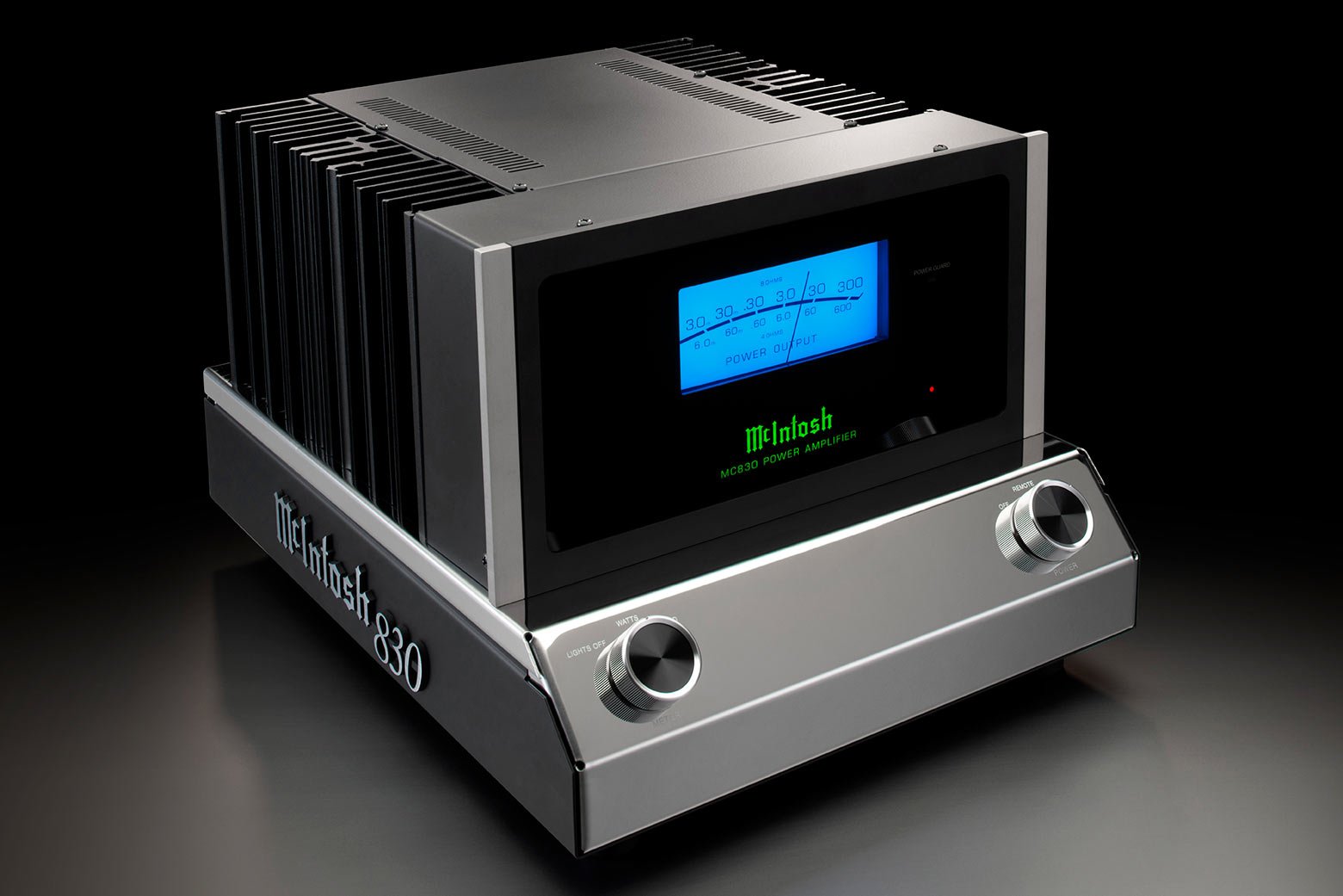 McIntosh MC830 1-Channel Solid State Amplifier (In-Store Purchases Only & USD Pricing)
FREE Ground shipping on any order over $600.00! (Some exceptions apply)
If item is in stock, it will ship within 2 business days, please contact the store to ensure availability.
905-881-7109
Info@audioexcellence.ca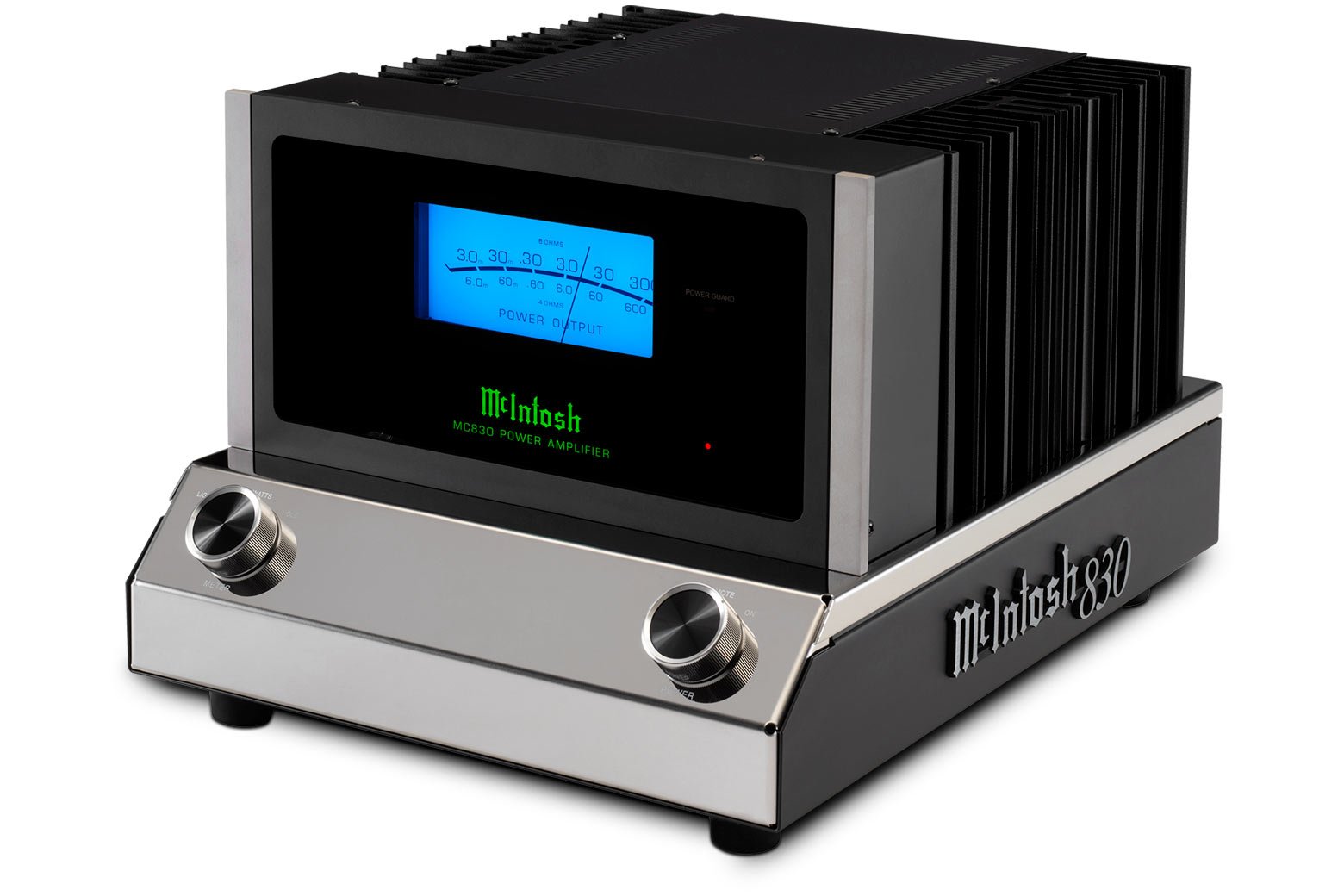 McIntosh MC830 1-Channel Solid State Amplifier
THE PRICE SHOWN IS IN USD.

Discover the power and precision of the MC830, a 1-Channel Solid State Amplifier with an open chassis industrial design reminiscent of our renowned MC275 Vacuum Tube Amplifier. Pair it with a preamplifier and high-quality source components for an immersive home audio experience. Delivering 300 Watts at 8 Ohms or 480 Watts at 4 Ohms, this direct-coupled amplifier ensures accurate power output. With Monogrammed Heatsinks™ and advanced protection technologies, including Power Guard® and Sentry Monitor™, your speakers and system are safeguarded. Enjoy superior connectivity, visual appeal, and effortless power control with McIntosh's Solid Cinch™ binding posts, Auto Off feature, and Power Control ports. Elevate your sound with the MC830. Contact your local dealer for more information.
Features
Certainly! Here is the information presented in list form without spaces between each bullet point:

Circuit Configuration:
- Push-Pull Complementary
- Circuit Design: Solid State
- Mono Bridge: N/A
- Mono Parallel: N/A
Output Type:
- Direct Coupled
Meters:
- Yes
- Meter Light Switch: Yes
Balanced Input:
- 1
Front Panel:
- Glass
Illumination:
- Direct LED
Chassis Style:
- Polished Stainless Steel
Power Output per Channel:
- 300 Watts into 8 Ohms
- 480 Watts into 4 Ohms
Number of Channels:
- 1
Total Harmonic Distortion:
- 0.005%
S/N below rated output:
- Balanced: 120dB
- Unbalanced: 118dB
Dynamic Headroom:
- 2dB
Damping Factor:
- >100 Wideband
Rated Power Band:
- 20Hz to 20kHz
Frequency Response:
- +0, -0.25dB from 20Hz to 20,000Hz
- +0, -3.0dB from 10Hz to 100,000Hz
Control:
- Remote Power Control: Yes
- Multi-Channel DB25 Cable: N/A
Connectivity:
- Speaker Binding Post Type: Patented Solid Cinch™ Speaker Binding Posts
Weight & Dimensions

Unit Dimensions (W x H x D)
12-9/32" (31.2cm) x 9-1/2" (24.1cm) x 16" (40.6cm)
Unit Weight
48 lbs (21.8 kg)
Shipping Weight
55 lbs (24.9 kg)