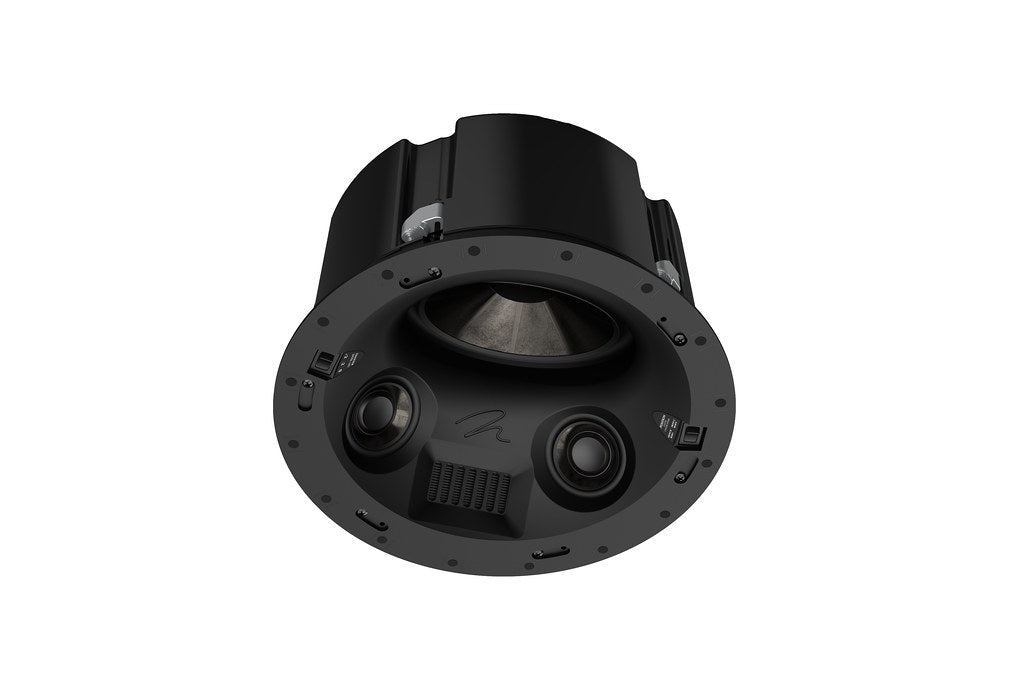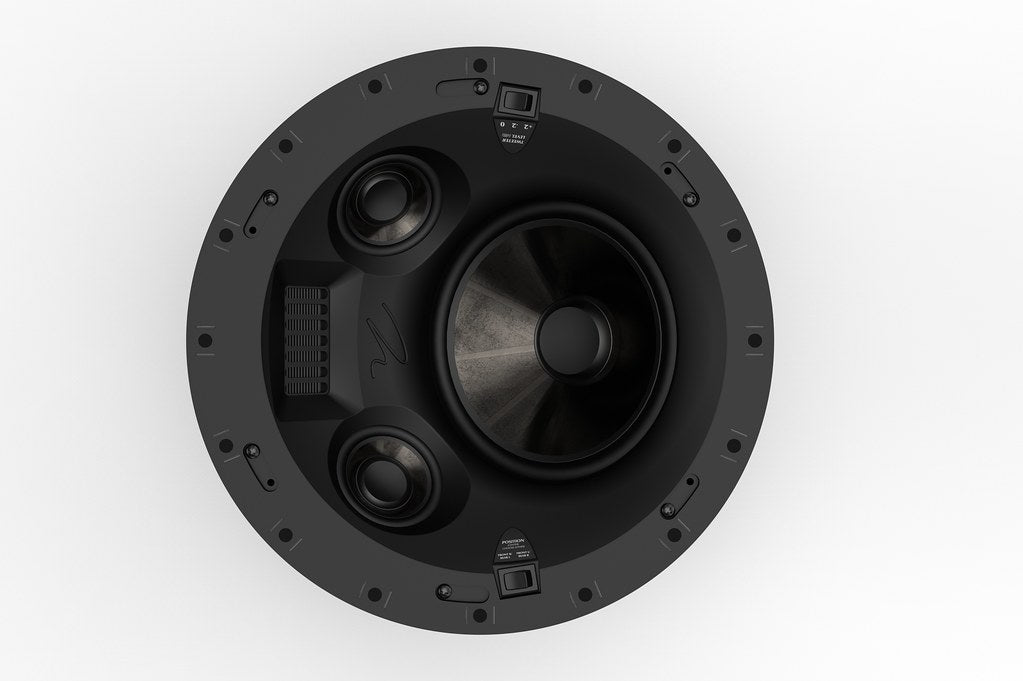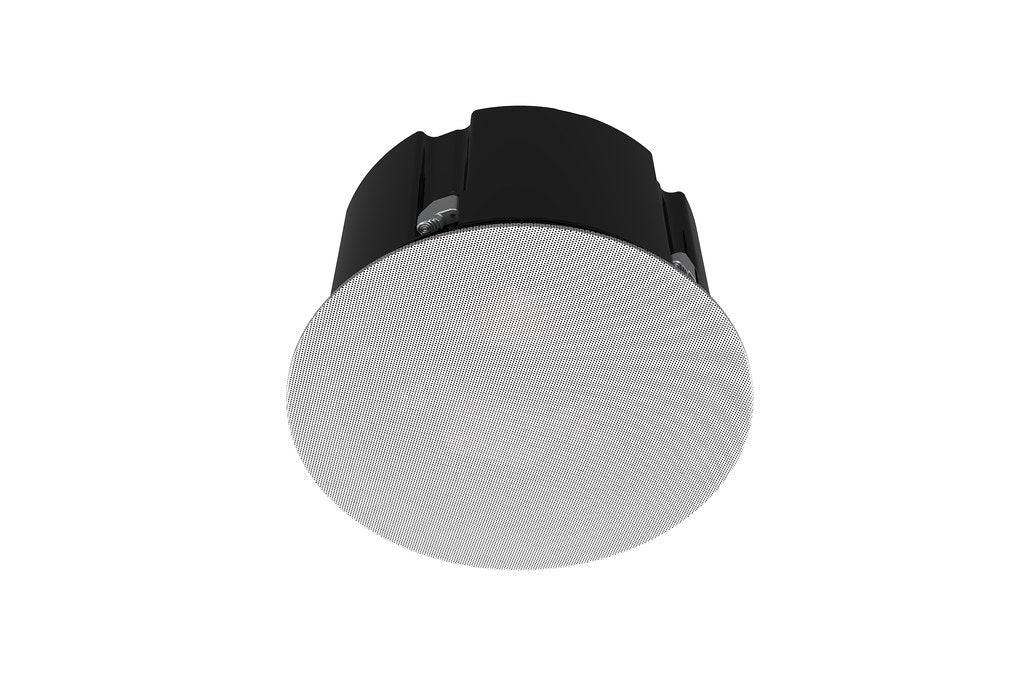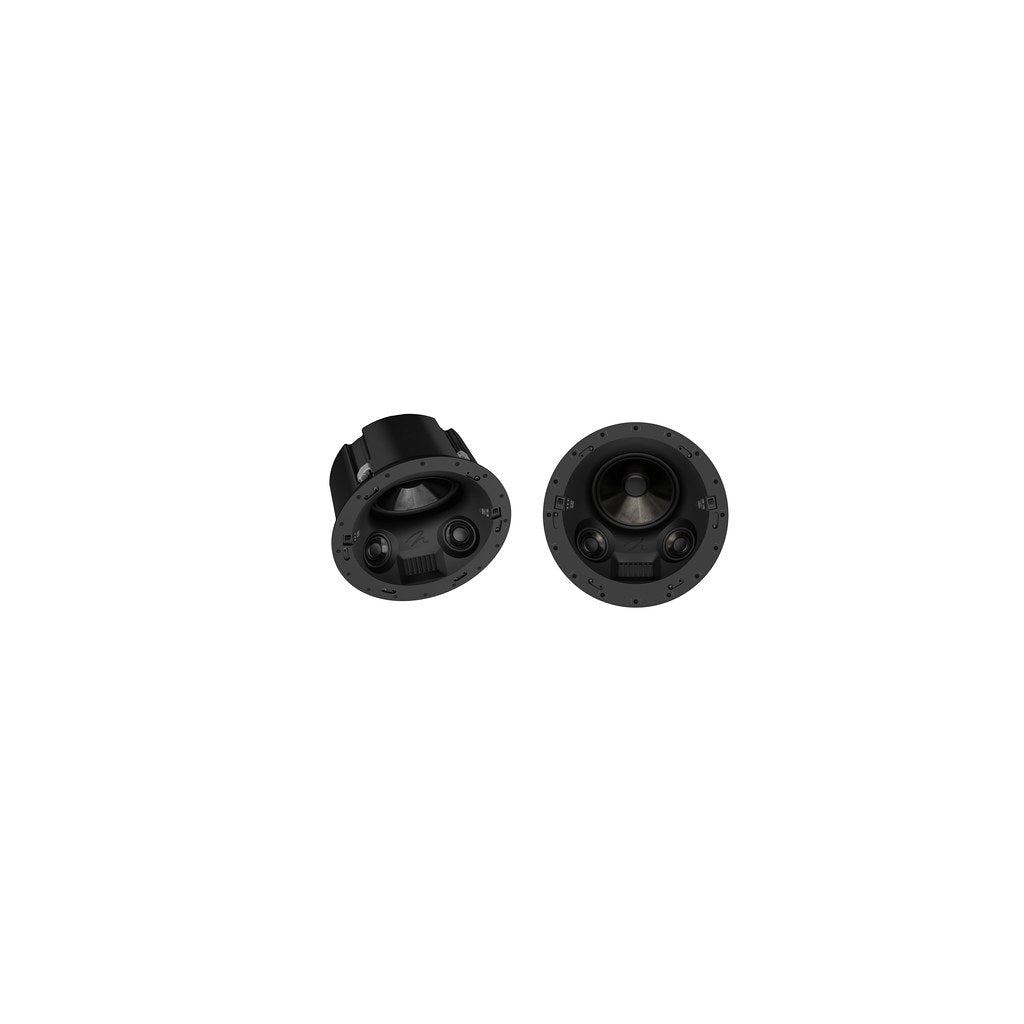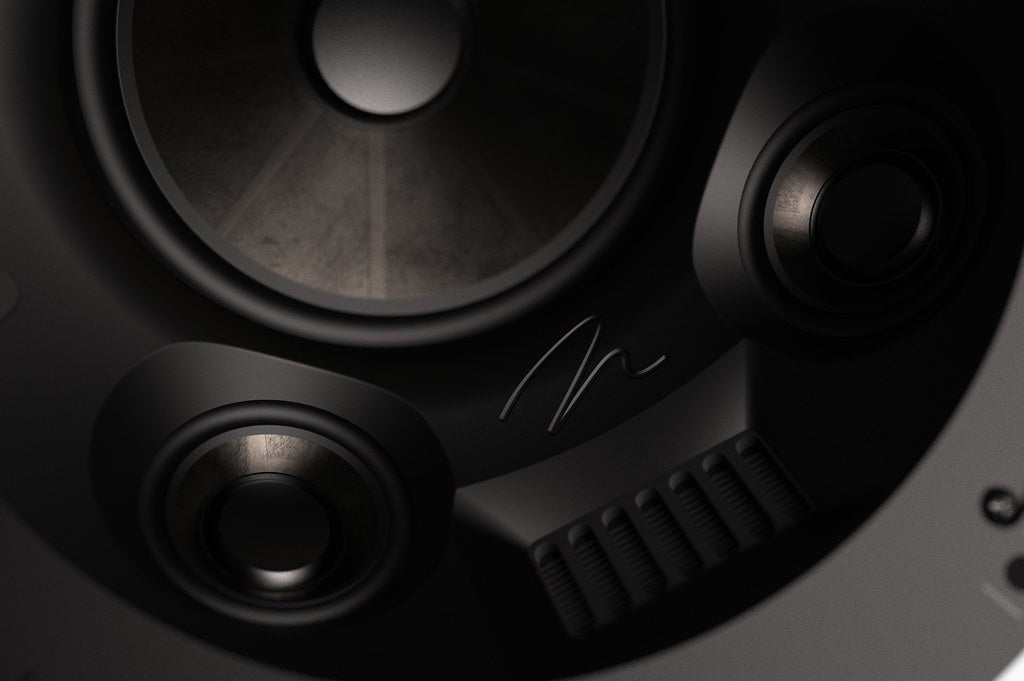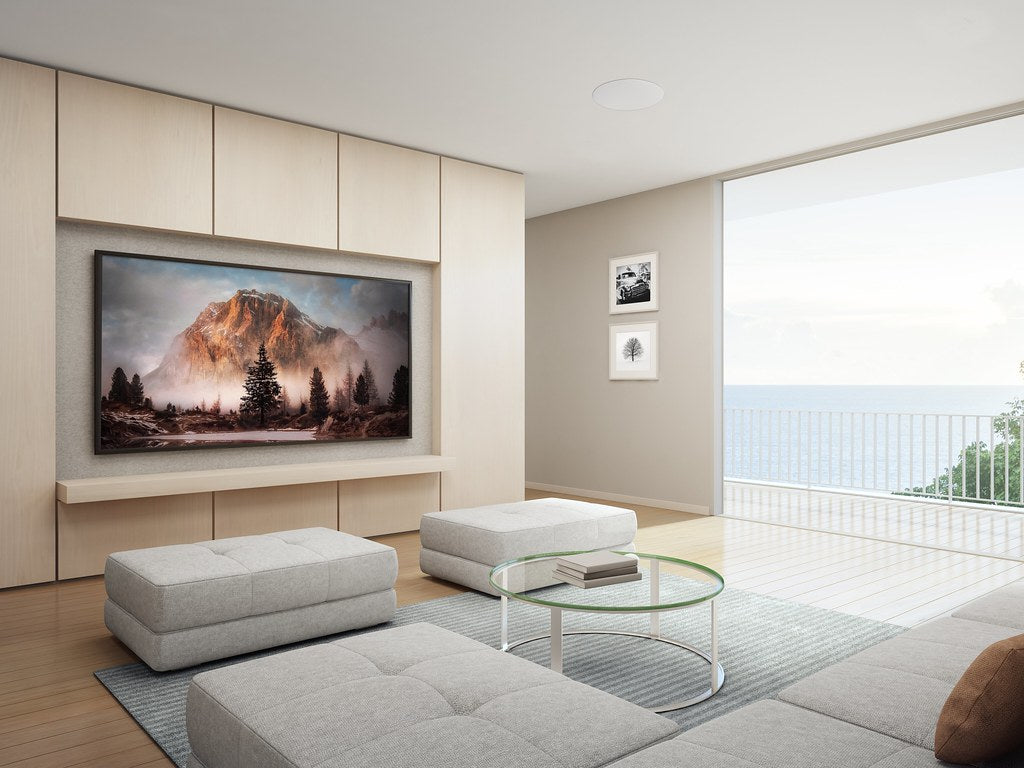 Martin Logan Sistine 4XC (Please call/In-Store Only)
FREE Ground shipping on any order over $600.00! (Some exceptions apply)
If item is in stock, it will ship within 2 business days, please contact the store to ensure availability.
905-881-7109
Info@audioexcellence.ca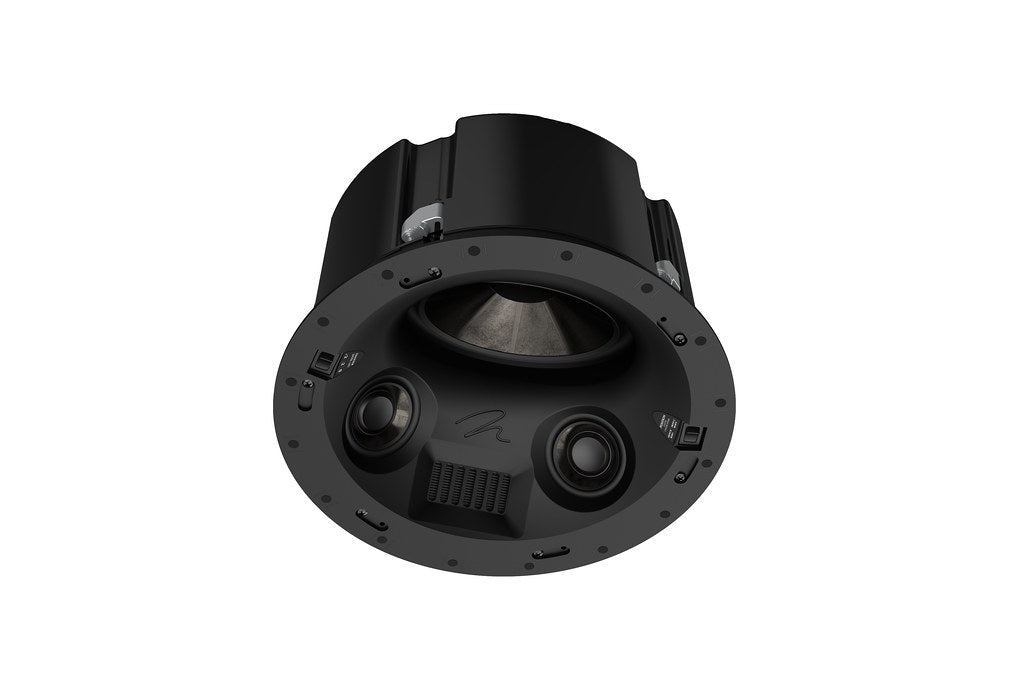 Martin Logan Sistine 4XC (Please call/In-Store Only)
Introducing the epitome of sophistication in in-ceiling loudspeakers—the world's most advanced audio solution. Prepare to be amazed by the exceptional performance and engineering excellence packed into this remarkable speaker.

Experience audio at its finest with four meticulously crafted drivers, including the Folded Motion XT Obsidian tweeter. The dual 3.5-inch unidirectional carbon fiber multi-section cone midrange drivers, backed by Nomex®, deliver stunning midrange clarity, while the matching 8-inch woofer provides deep and powerful bass response.

Immerse yourself in a flawless sonic experience, meticulously balanced by the flagship-class Vojtko crossover network. This exceptional system, built with audiophile-grade components, ensures precise sound reproduction and unparalleled clarity across the entire frequency range.

For seamless installation, a pre-installation bracket is available, making the setup process effortless and convenient.

Unleash the full potential of your audio system with the world's most sophisticated in-ceiling loudspeaker. Elevate your audio experience to new heights, where innovation and craftsmanship converge to create an audio masterpiece.
Features
Frequency Response
63–25,000 Hz ± 3 dB

Tweeter Dispersion (horizontal x vertical)
30° x 80°

Sensitivity
92 dB @ 2.83 volts/ meter

Impedance
4 ohms. Compatible with
4, 6, or 8 ohm rated amps.

High Frequency Driver
1.25 x 2.4 inch (3.2 x 6.1 cm)
Folded Motion XT Obsidian
transducer with 4.5 x 2.75 inch
(11.4 x 7 cm) diaphragm.

Crossover Frequency
400, 2250 Hz

Mid-Frequency Drivers
Two 3.5-inch (8.9 cm) black
unidirectional carbon fiber
multi-section cone with Nomex®
backer and cast aluminum
basket, sealed back chamber
format. Concave dust cap.

Low Frequency Driver
8-inch (20.3 cm) black unidirectional
carbon fiber multi-section cone
with Nomex® backer and cast
aluminum basket, sealed back
chamber format. Concave dust cap.

Controls
Tweeter Level (dB): +2, –2, 0
Position: Front R/Rear L, Front L/
Rear R, For center choose either

Components
Custom air core coil inductors,
polypropylene film capacitors,
and low DF electrolytic capacitors.
Thermal/current protection.

Suitable Amplifier Range
20–300 watts

Max Power Handling
150 watts

Binding Post Inputs
Push style

Weight
13.5 lb (6.1 kg)

Dimensions (overall size)
12.8 x 7.5 inch
(325 x 190 mm)

Required Wall Opening (includes tolerance)
11.46 inch
(291 mm)

Projection From Wall Surface
0.26 inch
(6.6 mm)

Depth Behind Wall Surface
7.2 inch
(184 mm)

Optional Accessories
Pre-install bracket (PN: C8HTBRK)
Square grille (PN: C8HTSQ)
Weight & Dimensions
Dimensions (overall size)
12.8 x 7.5 inch
(325 x 190 mm)

Required Wall Opening (includes tolerance)
11.46 inch
(291 mm)

Weight
13.5 lb (6.1 kg)