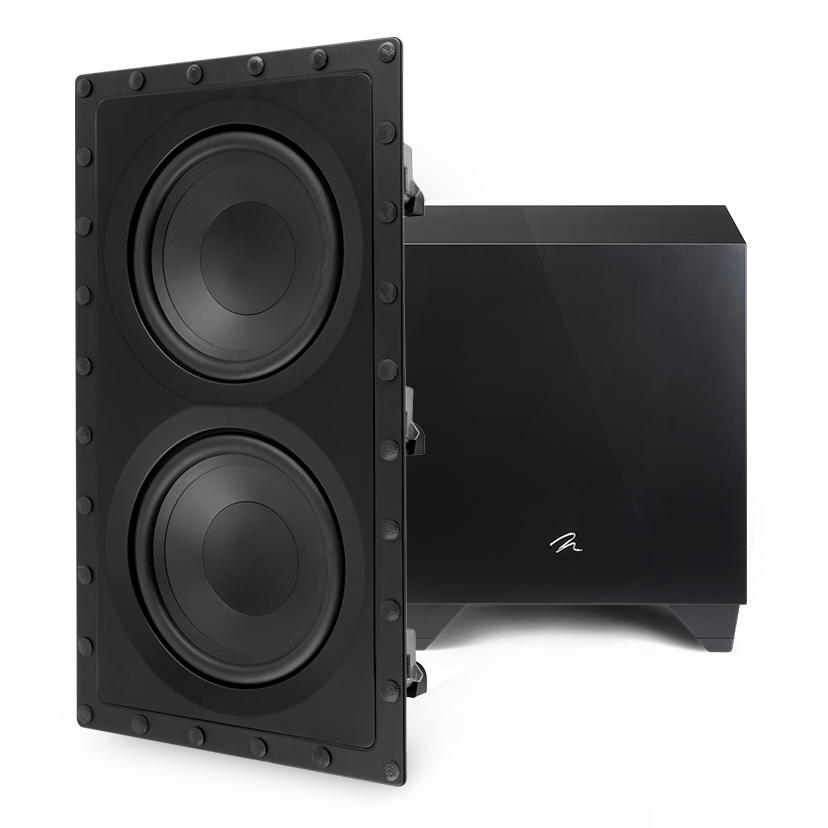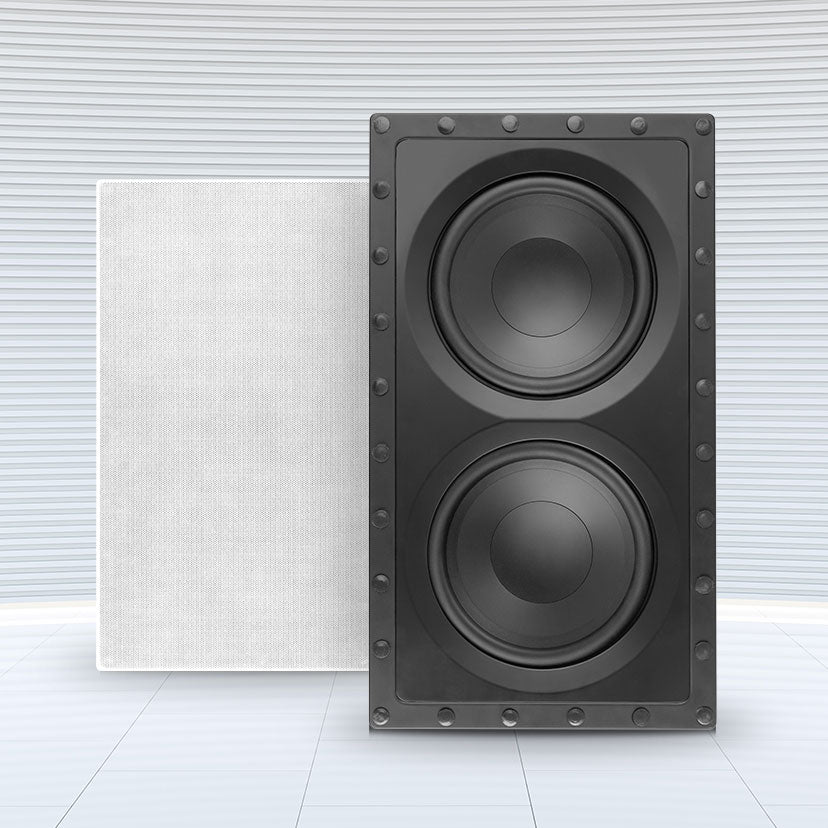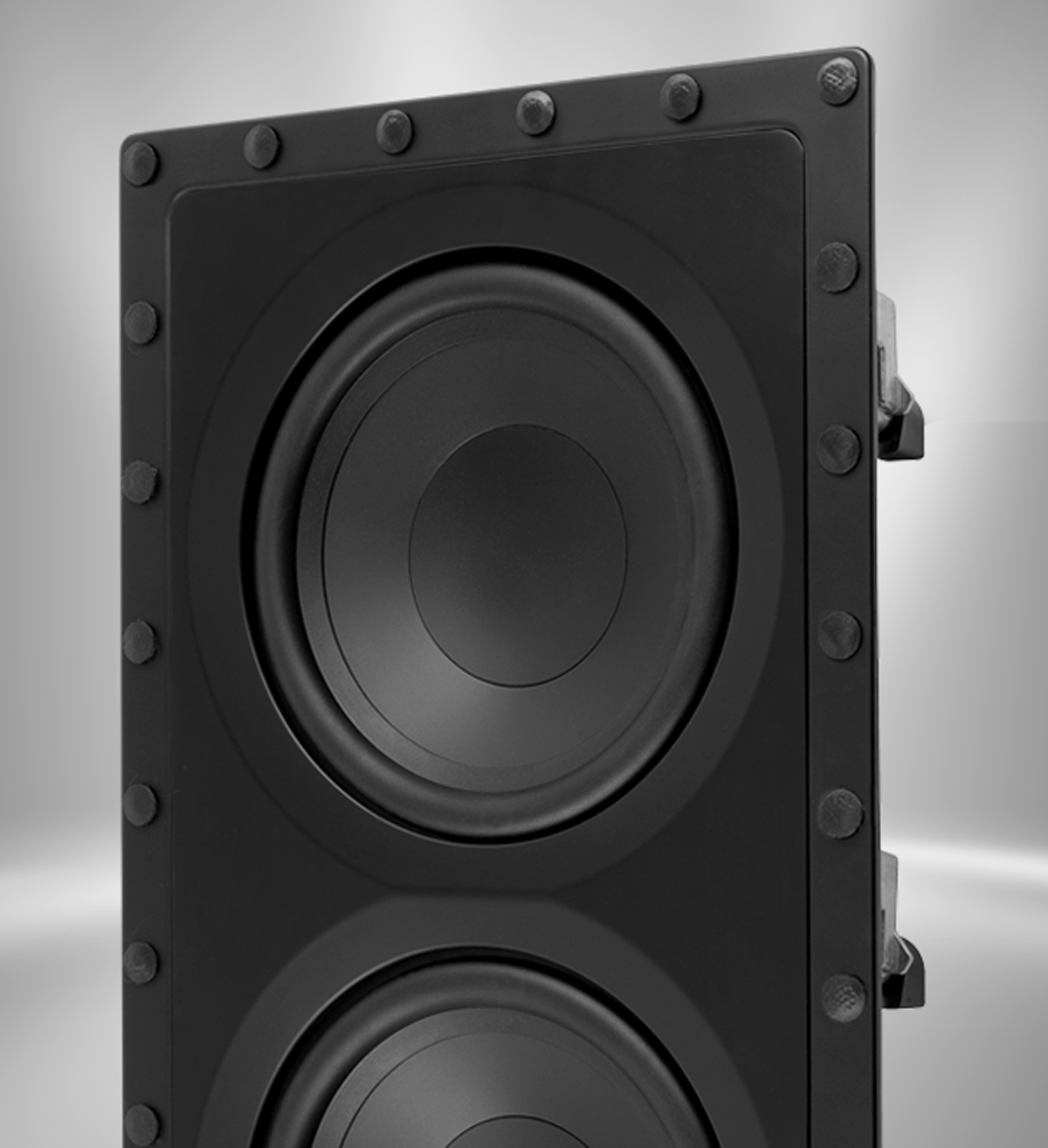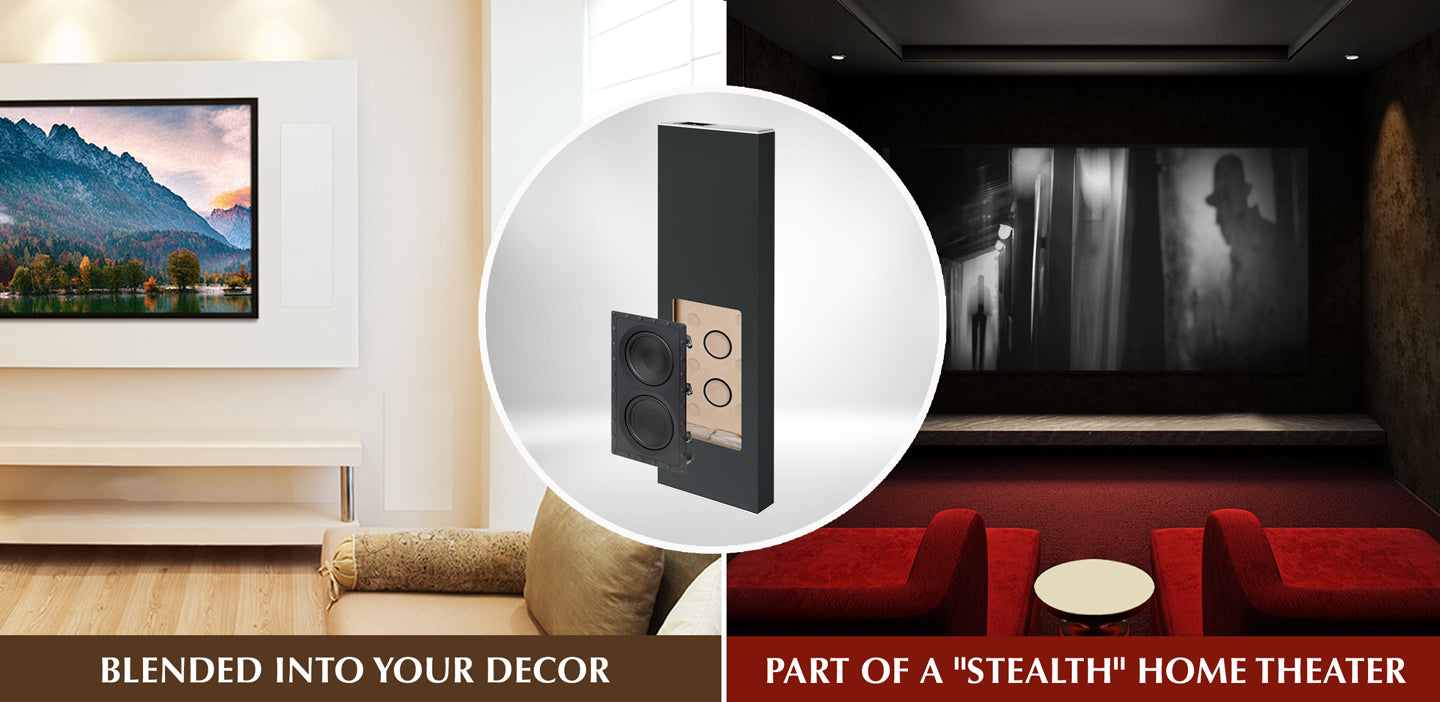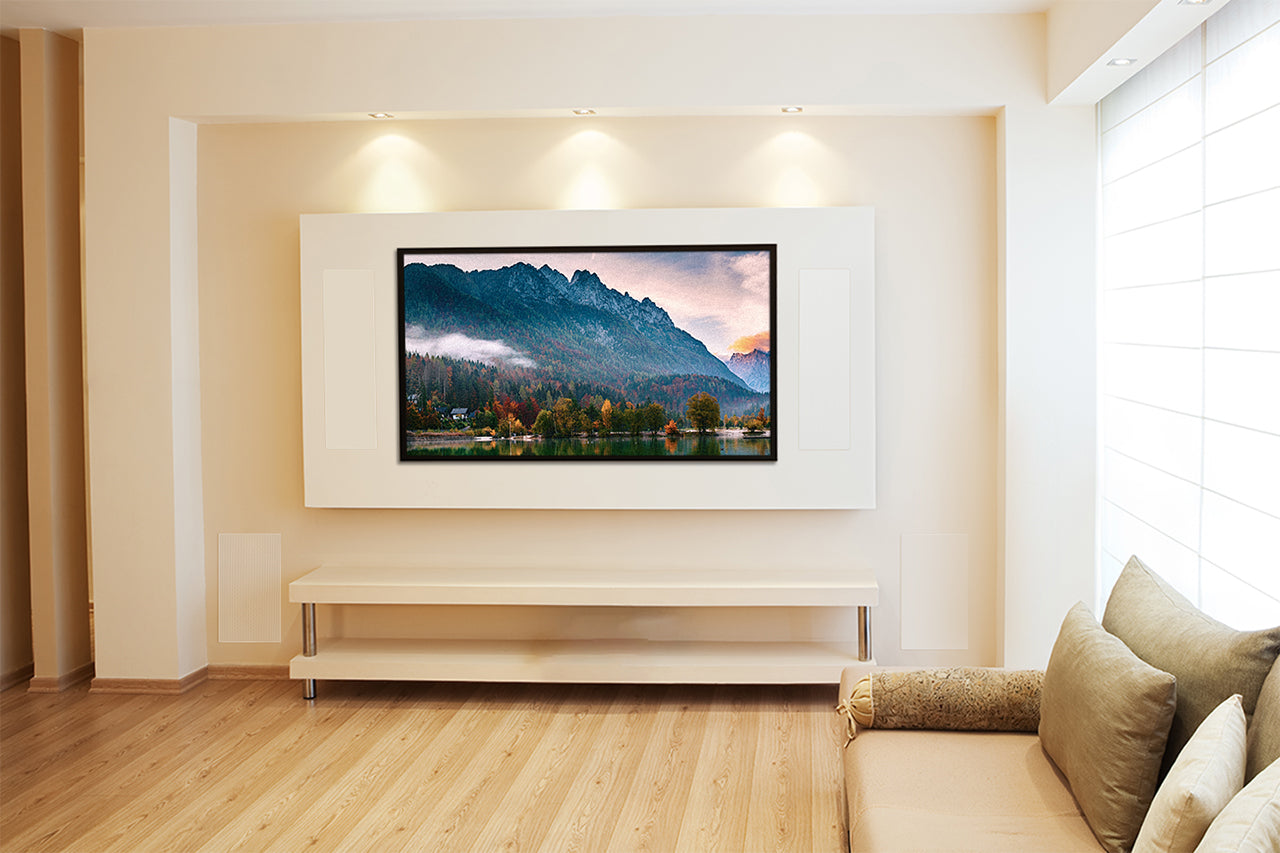 Martin Logan Dynamo IW-O (Please call/In-Store Only)
FREE Ground shipping on any order over $600.00! (Some exceptions apply)
If item is in stock, it will ship within 2 business days, please contact the store to ensure availability.
905-881-7109
Info@audioexcellence.ca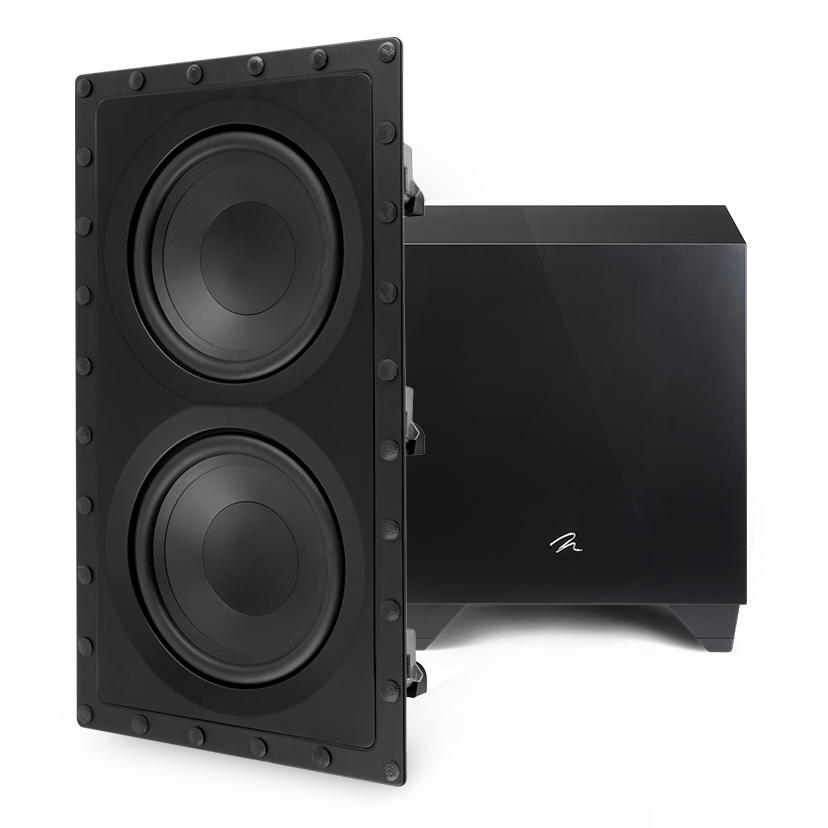 Martin Logan Dynamo IW-O (Please call/In-Store Only)
The Dynamo IW-O and IW-S are both exceptional in-wall subwoofers that offer powerful bass performance in a compact form factor. While they share the same retrofittable size and dual 8" woofer configuration, there are key differences between the two models.

The Dynamo IW-O features an open back design, whereas the IW-S has a sealed, fire-rated enclosure. This distinction impacts how the subwoofers interact with the surrounding environment. With the open back design of the IW-O, more sound will transfer into the wall, potentially causing some noise to be audible in other rooms. However, this design allows for deeper bass extension and higher output potential, delivering a more impactful bass experience.

On the other hand, the IW-S with its sealed enclosure provides sound containment within the wall, minimizing sound transmission to other areas of the house. This makes it an ideal choice when sound control is a priority, particularly if you want to avoid potential noise complaints from adjacent rooms.

For those seeking a balance between sound control and higher output, the IW-O offers an additional accessory called the "High Output Back Box." This optional accessory enhances sound control while still maintaining the benefits of the open back design, allowing you to achieve both a controlled listening experience and increased output capability.

Both the Dynamo IW-O and IW-S are designed to offer flexibility and exceptional bass performance in an in-wall installation. Whether you prioritize sound control or desire deeper bass extension and higher output, MartinLogan has provided options to meet your specific needs. Elevate your audio system with the Dynamo IW-O or IW-S and enjoy immersive bass reproduction that transforms your listening experience.
Features
Design
Dual high-excursion drivers, in-wall, GRIPTM chassis/mounting bracket, and optional backbox

Frequency Response
+/-3dB from 30->190 Hz

Low Frequency Extension*†
25 Hz (DIN)

Max input power
400W

Minimum Mounting Depth
3-1/2" (8.9cm)

Minimum Mounting Depth
19-1/8" x 10-3/4" x 3-1/2" (48.5cm x 27.2cm x 8.9cm)

Low Frequency Driver
Two 8" (210-mm) CFPTM carbon- fiber-reinforced polypropylene cones, 1-1/2" (38-mm) voice coils, over- molded TPRTM surrounds, 1-1/2" (38- mm) 8-layer copper wire voice coils, high-temperature polyamide formers, ceramic/ferrite magnet structures

Internal Volume
88L "standard" wall cavity (26L when installed in optional backbox)

Suitable Amplifier Range
50-800W

Weight
15lbs (6.8kg) each

Cut-Out Dimensions
18" x 9-5/8" (45.7cm x 24.5cm)

Finish
White, paintable
Weight & Dimensions
Cut-Out Dimensions
18" x 9-5/8" (45.7cm x 24.5cm)

Weight
15lbs (6.8kg) each