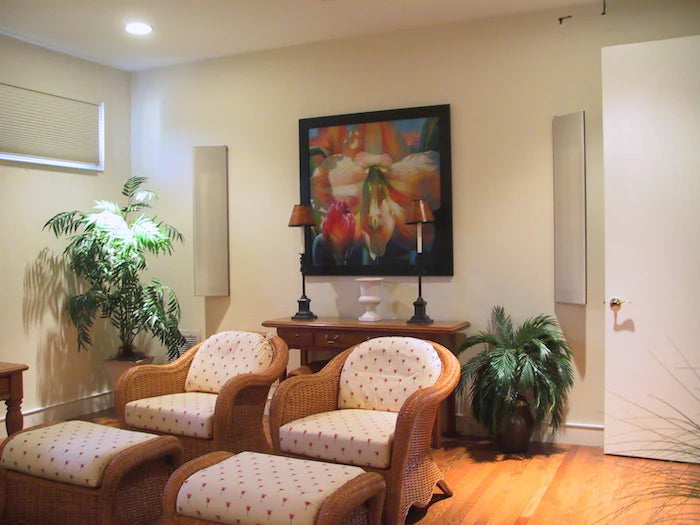 Magnepan MC1 On Wall Speaker
FREE Ground shipping on any order over $600.00! (Some exceptions apply)
If item is in stock, it will ship within 2 business days, please contact the store to ensure availability.
905-881-7109
Info@audioexcellence.ca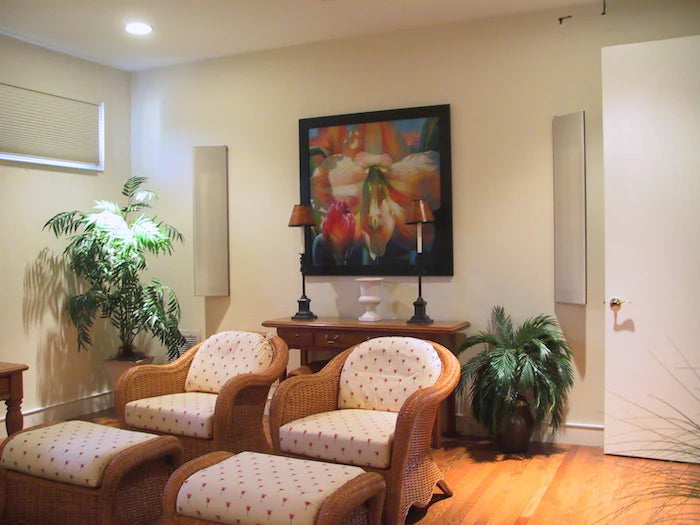 Magnepan MC1 On Wall Speaker
Discover the extraordinary Magnepan MC1 on-wall speaker, an exceptional choice for your multi-channel audio needs. Engineered as a 2-way planar/Quasi Ribbon speaker, it is specifically designed to be conveniently attached to or placed beside a wall or cabinet, providing an optimal solution for rooms where floor-standing models are impractical. With optional floor stands available, the MC1 offers versatility without compromise.

Unlock the full potential of your serious music or home theater system by pairing the MC1 with one of the Magneplanar model Woofers or a self-powered subwoofer. These speakers seamlessly integrate into your setup and deliver an unparalleled audio experience. Don't be deceived by their compact size, as the MC1's ingenious wall attachment technique allows for an impressive low-frequency response down to 80Hz. From 80Hz and up, you'll experience the unmistakable purity of Magneplanar sound. The midbass to midrange and quasi ribbon high frequencies exhibit the remarkable speed and definition that define all Magneplanar speakers, ensuring a sonic performance that defies their compact form factor.

When it comes to demanding audio/video systems, the MC1 stands out from the competition. Compare it to conventional speakers costing significantly more, and you'll appreciate its exceptional value. While ideal for home theater applications, the MC1 truly shines in systems that require both immersive movie experiences and captivating music listening sessions. Dedicated music systems often reveal the limitations of typical home theater sound quality. Embrace the MC1 to enhance your audio setup, enabling it to adapt effortlessly to future technologies and cater to all your listening preferences, including 2-channel Stereo and multi-channel surround.

Choose the Magnepan MC1 on-wall speaker and elevate your audio journey with its compact design and extraordinary soundstage.
Features
Sensitivity: 88 dB
Maximum Power Handling (Watts): 200
Impedance: 4 Ohms

Product Weight (lbs.): 28.0000
Depth (in.): 1
Width (in.): 10.25
Height (in.): 38.25