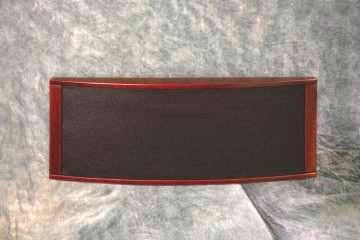 Magnepan CCR Center Channel Speakers
FREE Ground shipping on any order over $600.00! (Some exceptions apply)
If item is in stock, it will ship within 2 business days, please contact the store to ensure availability.
905-881-7109
Info@audioexcellence.ca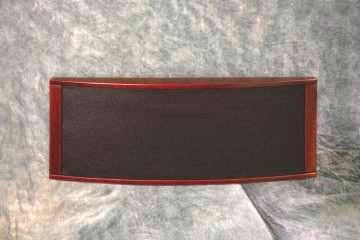 Magnepan CCR Center Channel Speakers
Discover the exceptional Magneplanar CCR, the perfect reference center channel speaker designed to accompany the MG 20.7 or MG 3.7i. Leveraging the same cutting-edge technology found in the acclaimed 20.7, the CCR features a true ribbon tweeter and quasi ribbon midrange for unparalleled audio performance.

While home theater may not be the top priority for many of our cherished "Maggie" customers, it's important to recognize that the center channel speaker plays a critical role in the overall home theater experience. If you seek the absolute best in home theater performance, the CCR is the logical and ideal choice.

However, we want to be transparent. The CCR may not match the grandeur of the 20.7. After all, if a "small" speaker like the CCR could achieve state-of-the-art sound reproduction, why would we need the expansive radiating area of the 3.7i or 20.7?

The CCR boasts a curved true ribbon tweeter, employing the same design as the 20.7 or 3.7i. Its curved quasi ribbon midrange is akin to the midrange of the 20.7, offering an impressive 213 square inches of radiating area. Recognizing the increased demands placed on the center channel speaker in a home theater setup, the CCR was designed for higher efficiency to ensure optimal performance.

In the realm of home theater, all speaker companies face similar challenges. The available space and height for the center channel speaker are dictated by the video display, posing significant design constraints. It's ironic that the most important speaker in a home theater system encounters major limitations. While many ribbon and electrostatic speaker companies resort to dynamic midbass couplers to bridge the gap between the subwoofer and the ribbon or electrostatic driver, we believe such compromises are unacceptable for the centerpiece of your home theater system. At Magnepan, we employ innovative solutions such as front left/right speakers, the CC Speaker Stand, or DWM Bass Panels to achieve full-range Maggie sound for the center channel, ensuring an immersive and captivating audio experience.

Choose the Magneplanar CCR as your reference center channel speaker and elevate your home theater to new heights. Experience the unparalleled craftsmanship and sonic excellence that make Magnepan a leader in the industry.
Features
Sensitivity:88 dB
Product Weight (lbs.): 27
Depth (in.): 5.5
Width (in.): 39.5
Height (in.): 15
Impedance: 3 ohms