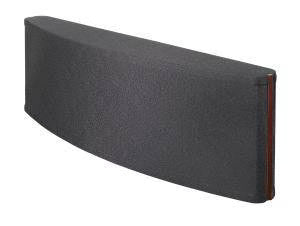 Magnepan CC5 Center Channel Speakers
FREE Ground shipping on any order over $600.00! (Some exceptions apply)
If item is in stock, it will ship within 2 business days, please contact the store to ensure availability.
905-881-7109
Info@audioexcellence.ca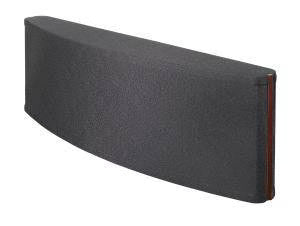 Magnepan CC5 Center Channel Speakers
Discover the remarkable Magnepan CC 5 center channel speaker, acclaimed by experienced reviewer Michael Trei of Sound + Vision. With its exemplary dialogue clarity and razor-sharp precision, the CC 5 stands out as the most focused and transparent center channel speaker available. Say goodbye to off-axis frequency response anomalies often found in dynamic models. The CC 5 effortlessly locks dialogue to the center of the screen across a wide range of listening positions, ensuring clear comprehension even for voices buried deep within the mix.

Designed to overcome the design constraints faced by speaker companies, the CC 5 handles 60-70% of the "heavy lifting" in your home theater system. Magnepan's innovative approach utilizes the front left/right speakers or the DWM Bass Panels to achieve full-range Maggie sound for the center channel, eliminating the need for compromised midbass couplers. Experience true center channel bass without sacrificing sound quality.

If you prioritize both music and home theater, Magnepan has the perfect solution for you. Enhance your 2-channel playback and home theater experience with our Tri-Center option. We understand that finding a place for a center channel speaker can be challenging. That's why the CC 5 offers wall-mounting provisions, allowing you to conveniently position it below your video monitor using a small omni-mount cantilever.

Explore the advantages of our dual center channel array. By flanking your video monitor with a pair of Magneplanar on-wall models, you achieve a center channel image similar to a stereo system's center image. Angling the speakers approximately 30 degrees to the wall ensures that the left speaker, closer to the viewer, becomes louder than the right speaker. This clever technique pulls the audio image to the left, maintaining centered dialog on the screen better than traditional point source speakers.

To make your installation process hassle-free, inquire about our Disposable Speaker Stand. This stand allows you to easily experiment with different on-wall model placements before finalizing your permanent setup. With Magnepan, achieve optimal audio performance and flexibility in your home theater system.
Features
Sensitivity: 88 dB
Impedance: 3 Ohms
Frequency Response: 200-20kHz
Styling:

Color: Black
Misc. Specs:

Product Weight (lbs.): 13
Depth (in.): 5
Width (in.): 36
Height (in.): 10.5
Impedance: 3 ohms
Weight & Dimensions
Width: 36"
Depth: 5"
Height: 10.5"
Shipping Weight: 13 lbs

Weight: 13 lbs