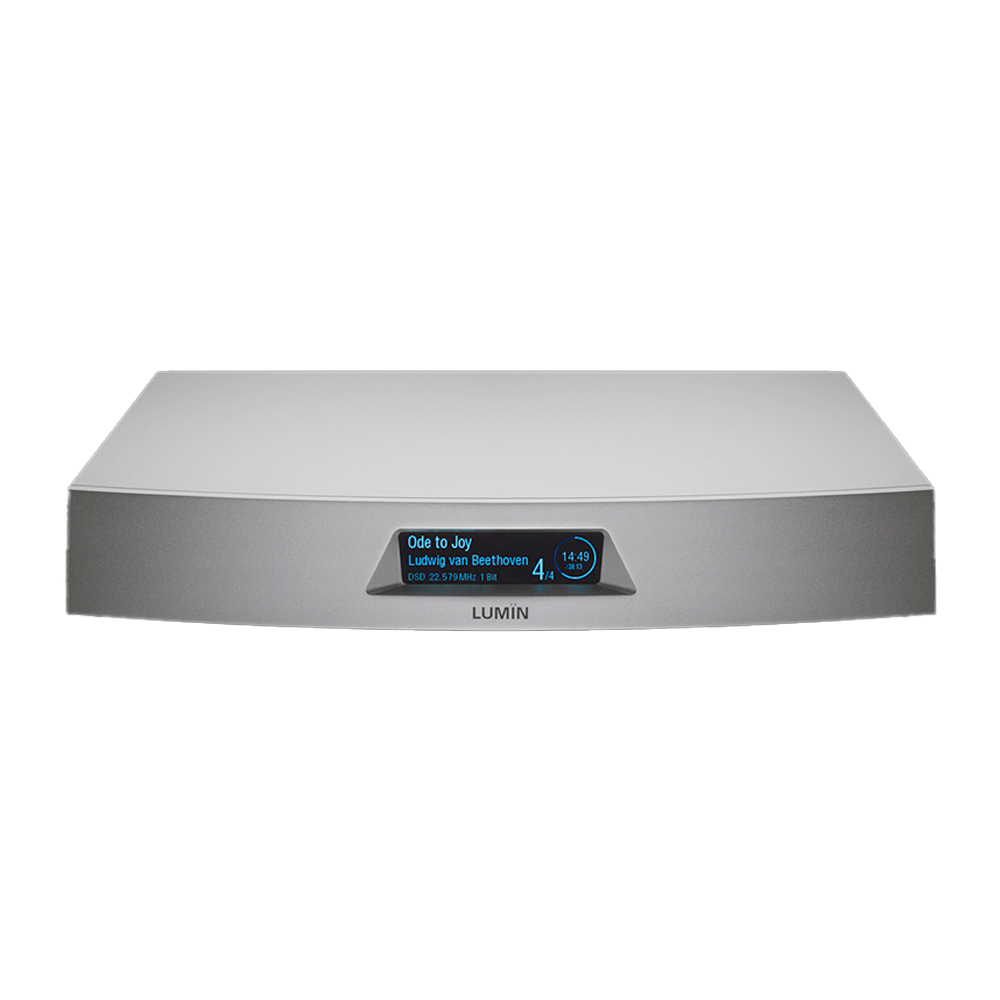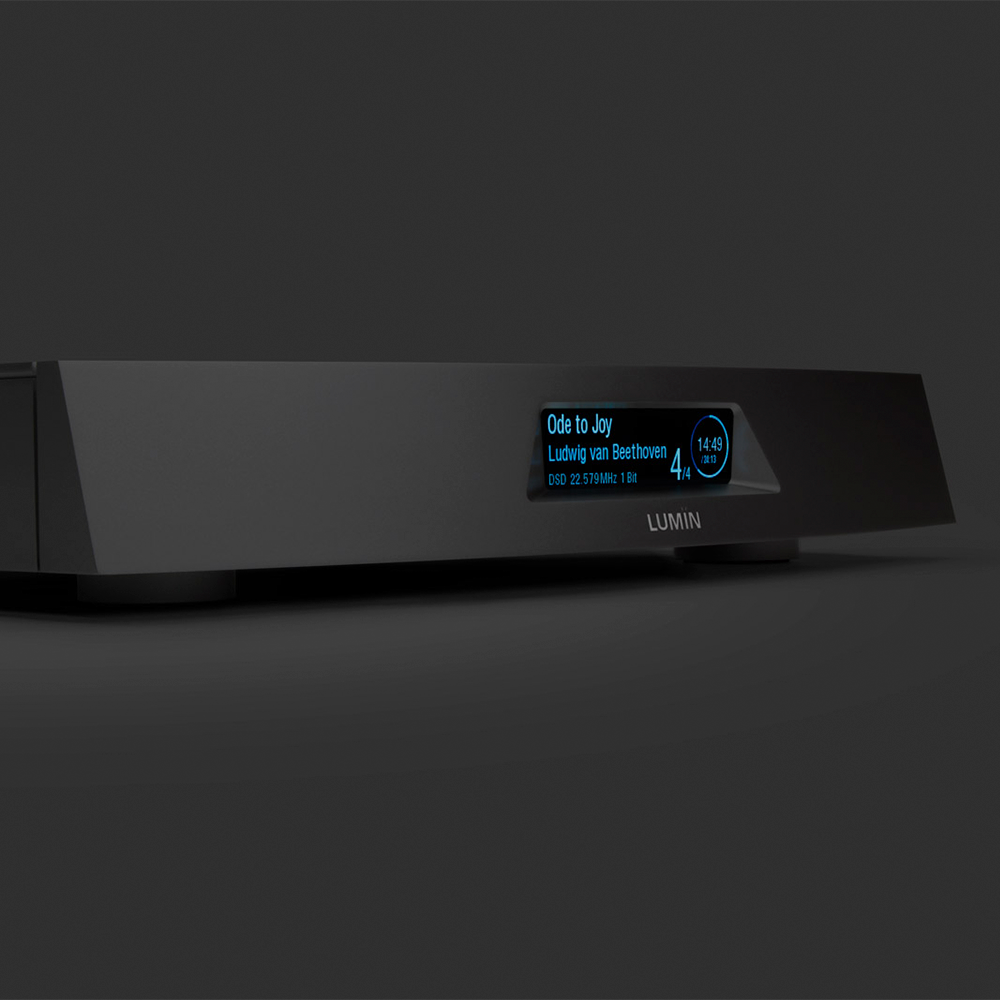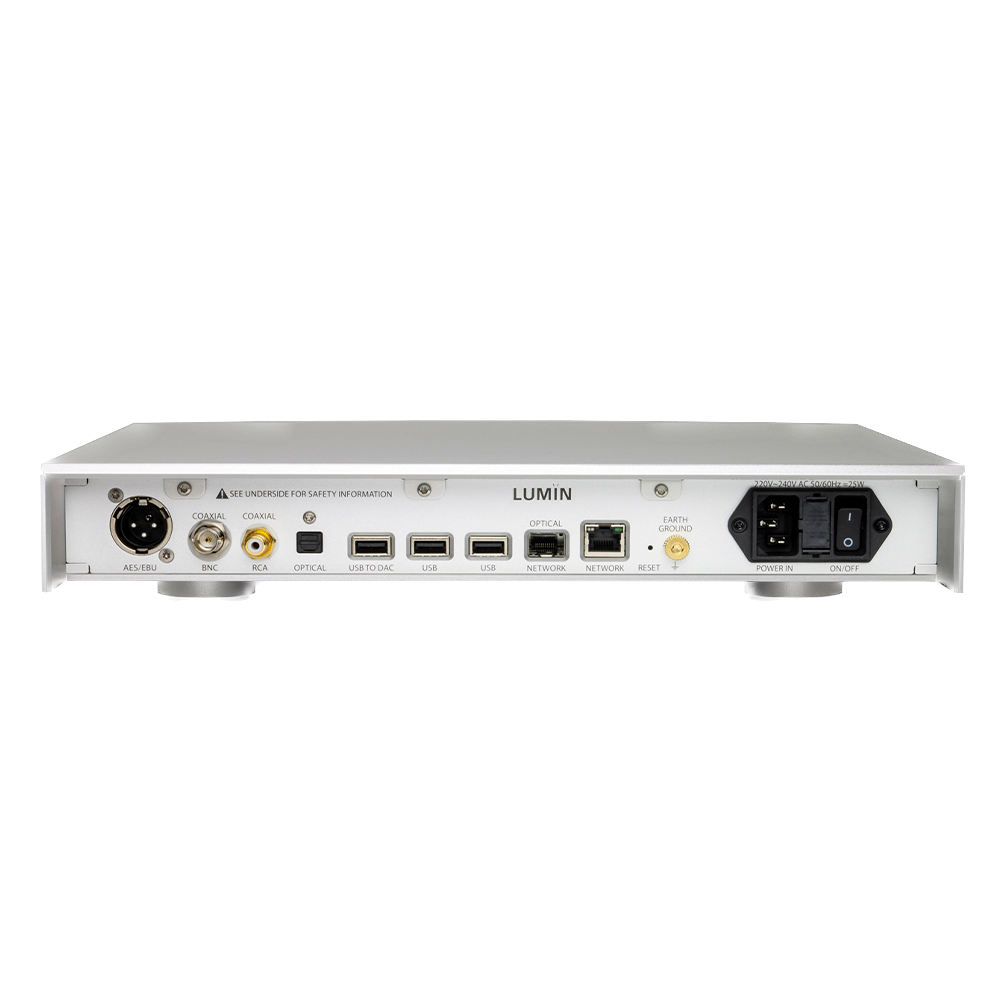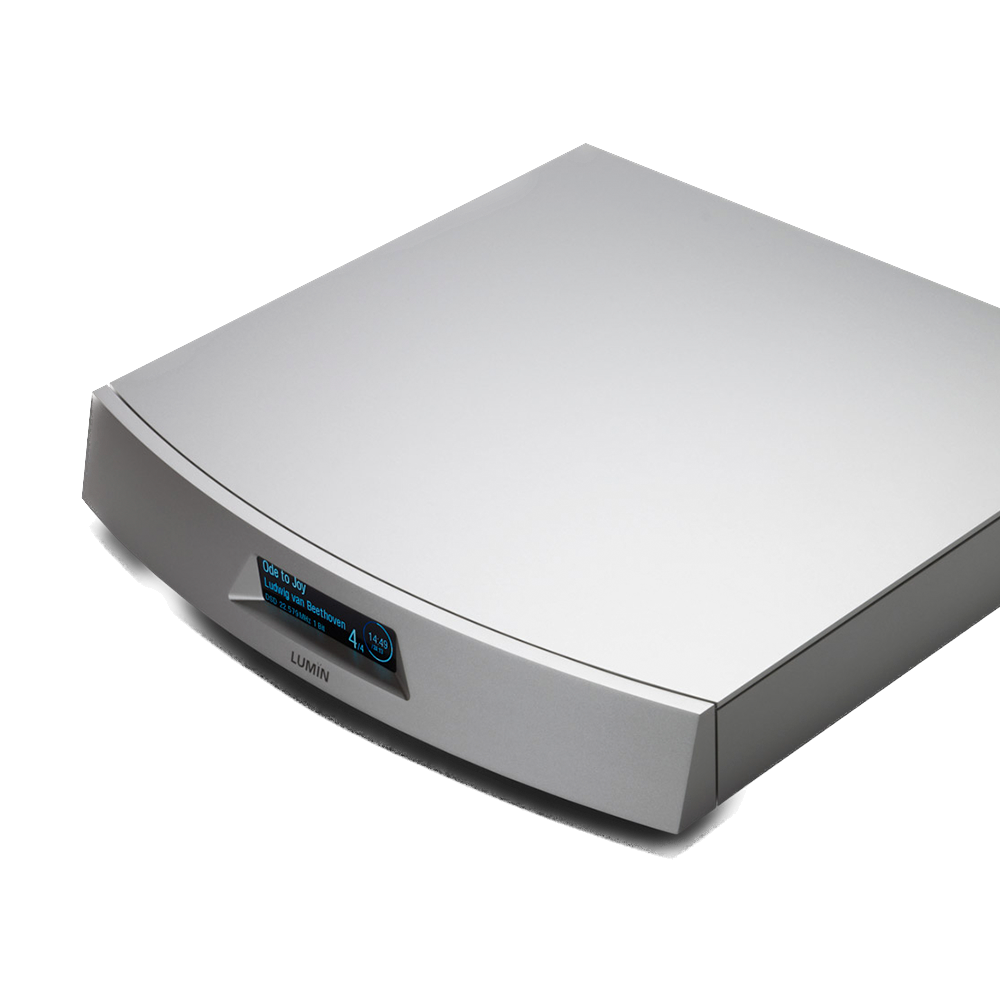 Lumin U2 Network Music Transport
FREE Ground shipping on any order over $600.00! (Some exceptions apply)
If item is in stock, it will ship within 2 business days, please contact the store to ensure availability.
905-881-7109
Info@audioexcellence.ca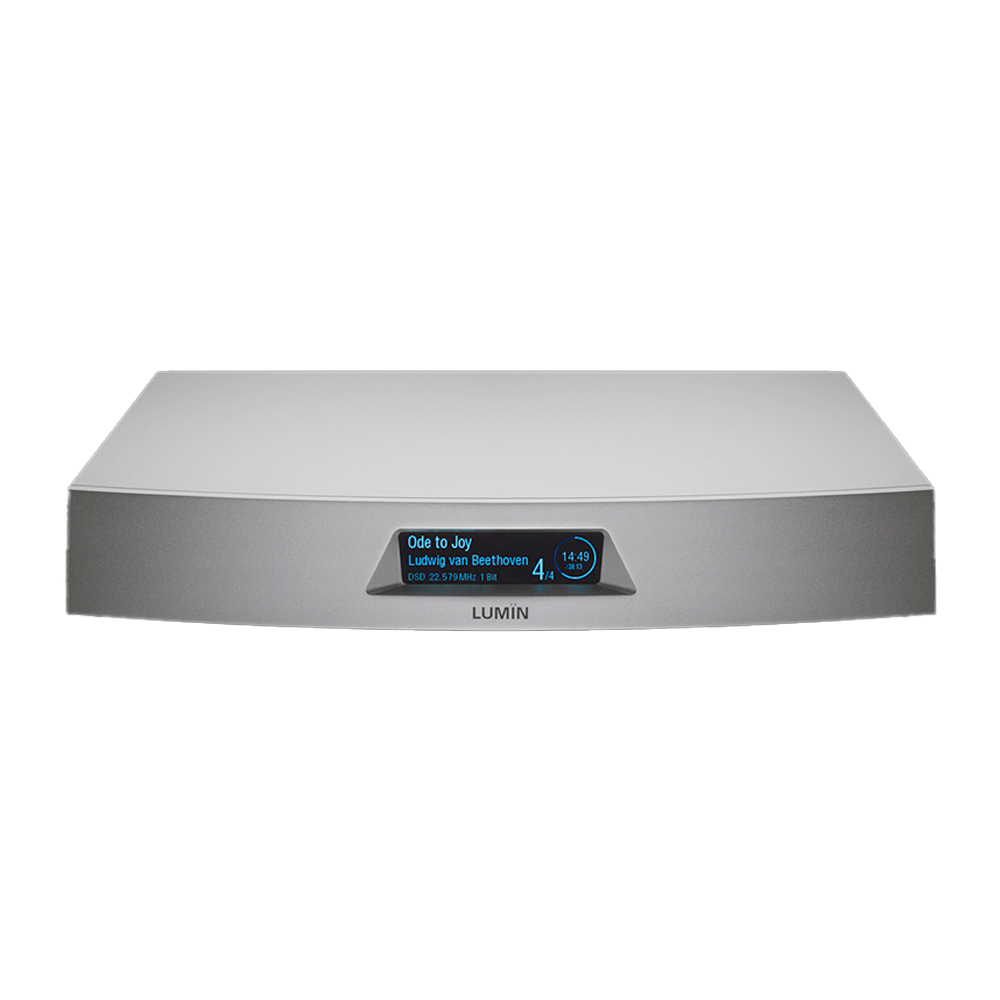 Lumin U2 Network Music Transport
The LUMIN Transport boasts an all-new processing system with advanced hardware and software, providing a solid foundation for exceptional performance.
Significant increases in processing power and storage capacity allow for greater resampling flexibility, audio processing performance, and future-proofing.
Enjoy up/down sampling up to DSD256 for an enhanced audio experience.
Equipped with an internal ultra-low-noise linear power supply, delivering clean power to the system.
The first LUMIN Transport featuring a built-in linear power supply, ensuring optimal performance.
Incorporates an ultra-low-noise rectifier, linear regulator, and an extra-large toroidal transformer for enhanced power delivery.
Constructed with a CNC chassis for improved structural rigidity and shielding, featuring precision CNC milling techniques borrowed from our flagship products.

Features:

The first LUMIN Transport utilizing the new all-in-one chassis design.
Employs the latest processor for enhanced resampling flexibility.
Includes a new integrated toroidal linear power supply for improved power delivery.
Fibre Network provides complete isolation from network digital noise, ensuring pristine audio quality.
Increased capacity for future updates, keeping your system up to date.
Equipped with 3 USB ports, including a dedicated low-noise USB output for high-quality audio transmission.
Features a dual-network interface with a built-in network switch for seamless connectivity.
Supports DSD512 and PCM768 playback for high-resolution audio enjoyment.
Utilizes 4 exceptionally low-phase-noise crystal clock oscillators for precise timing.
Adopts a new surface finish inspired by the high-end P1, exuding a premium aesthetic.
Includes Leedh Processing lossless volume control for accurate and detailed volume adjustments.
Features
DSD SUPPORT:
Up to DSD512 22.5MHz, 1-bit

UPSAMPLING RATES & BIT DEPTHS:
DSD256 upsampling option for all files
PCM 384kHz upsampling option for all files

DIGITAL OUTPUT STAGE:

USB:
Native DSD512 support
PCM 44.1–768kHz, 16–32-bit, Stereo

OPTICAL, COAXIAL RCA, COAXIAL BNC & AES/EBU:
PCM 44.1kHz–192kHz, 16–24-bit
DSD (DoP, DSD over PCM) 2.8MHz, 1-bit

OPTICAL NETWORK:
Industry-standard SFP
1000Base-T Gigabit Ethernet
Adapter may be needed for your particular switch/cables
Use simultaneously with RJ45 (e.g. connect one to router and one to LUMIN L1 or NAS)

POWER SUPPLY:
Internal toroidal linear
Low-noise linear regulator
Weight & Dimensions
350mm (W), 350mm (D), 60.5mm (H), 6kg