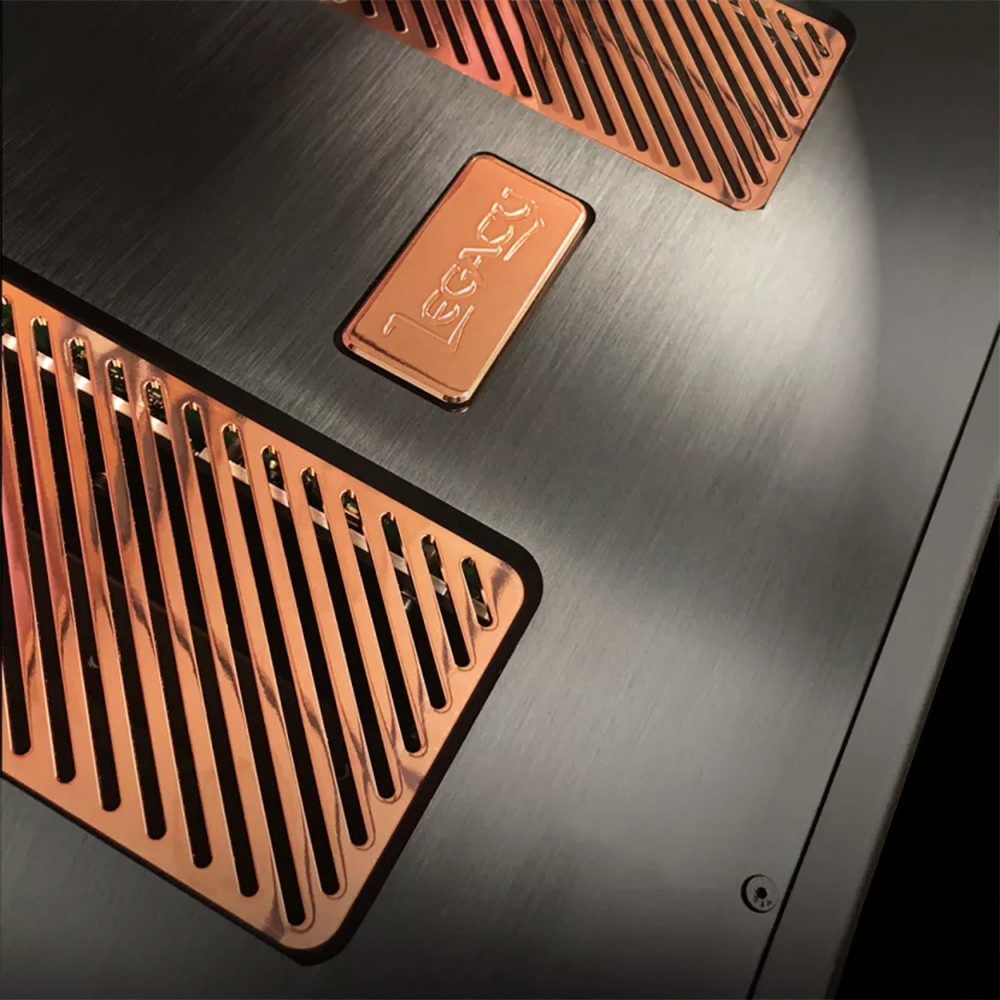 Legacy Audio i·V4
FREE Ground shipping on any order over $600.00! (Some exceptions apply)
If item is in stock, it will ship within 2 business days, please contact the store to ensure availability.
905-881-7109
Info@audioexcellence.ca
Legacy Audio i·V4
Experience the ultimate in power and performance with Legacy Audio i·V4 - the flagship power amplifier for audiophiles seeking the highest level of audio excellence. With its advanced circuitry and premium components, i·V4 delivers unparalleled power, accuracy, and clarity, allowing you to enjoy your music exactly as it was intended. Its sleek and elegant design, featuring a stunning front panel display, makes it a stylish addition to any listening environment. With intuitive controls and versatile connectivity options, i·V4 integrates seamlessly with any system, providing the perfect solution for music enthusiasts, professional audio engineers, and home theater buffs alike. Take your audio experience to the next level with Legacy Audio i·V4 and discover the true potential of your music.
Features
Power Rating:660 watts per channel x 4 @ 4 ohms, all channels driven 610 watts per channel x 4 @ 8 ohms, all channels driven
Peak Power:1.2 kW peak power from any channel @ 4 Ohm/ 1kHz with less than 1% distortion
Over Current Protection:Breaker reset for excessive sustained current
Inputs:Fully balanced XLR, single-end RCA
Outputs:Gold plated safety approved five-way binding postsD
Damping factor:750 average, 20Hz to 1kHz
Voltage Gain:25.8 dB
Dynamic Range:127 dB, A-weighted
Voltage/Current:98 Vp/ 38Ap
Input Sensitivity:5.0 Vp @ 1200W/4 Ohm
Input Impedance:38 kOhm for both pin 2+ and pin 3-
Channel Seperation:120 dB at 1kHz
Unit Dimensions:17.5" W x 15.6" D x 5.8" H
Shipping Weight:30 lbs
Notes:Highest power output can be obtained using a single 230V, 20A line or dual 120V, 20A lines. A conventional single AC cord is provided. A dual headed AC cord can also be provided for use with power filtration systems with multiple circuits.